The 2016 Corvette Stingray Z51 Rivals Cars Costing Twice As Much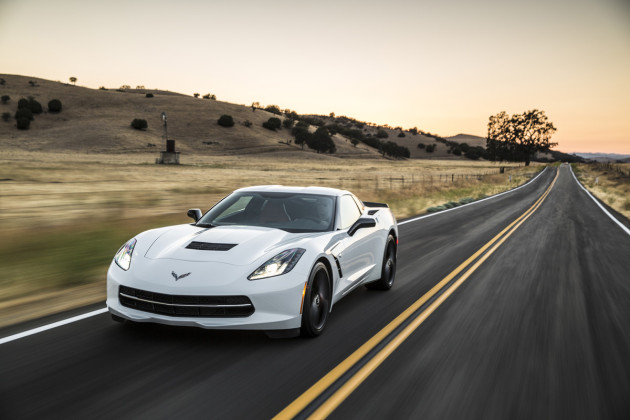 For the second summer in a row, I was given a new-generation Corvette Stingray to drive. Last summer, it was a 2015 Corvette Stingray Convertible. This time it was a 2016 Corvette Stingray Coupe. Honestly, I'm good either way. This is an amazing car and it goes well beyond the sophisticated styling of the Mark Hamill generation 'Vette.
The 2016 Chevrolet Corvette is a beautiful car no matter how you look at it or where you might stand on the "this Detroit make is better than that one" debate. In a Corvette, even hardcore Dodge or Ford fans have to admit that it's the most refined of the icons still being made today. No other pony car will turn heads as much as this one will.
At about $60,000 plus $10,000 in options and delivery, the Stingray I drove was about as perfect as this car can get. Sure, some might want the track-ready Z06 trim, but I honestly believe that those are the numbers-obsessed performance types rather than the true daily street driver. The Stingray is the most popular trim for this car and there's a good reason. Add in the Z51 package and you have a lot of goodness for what you're paying.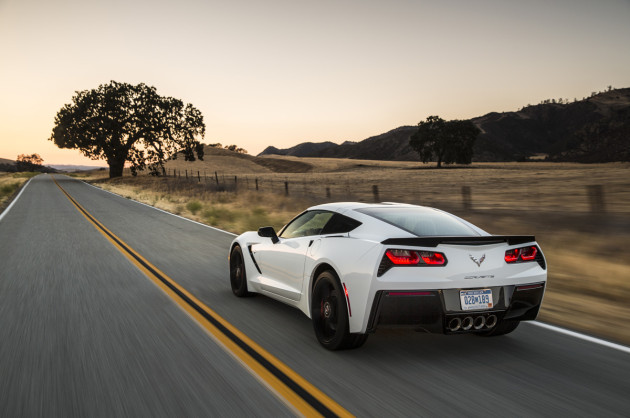 Let me boil it down: the 2016 Jaguar F-TYPE R I drove awhile back was phenomenally awesome and had a sticker price of about $121k. This 2016 Corvette Stingray Z51 was very close to being as good as the Jag at about half the price. That should illustrate how excellent this new Corvette is.
The Corvette Stingray is a lightweight, well-built car with a very refined interior that competes well against the European mainstays in the performance segment. Of all of the American makes, in fact, only the 'Vette has that claim. It's also far more expensive than most of the Detroit competition, of course, but the 'Vette has always been the pricier pony car.
The 2016 Corvette Stingray Z51 begins with a 6.2-liter V8 that outputs 455 horsepower and 460 pound-feet of torque to the rear wheels. Add in the performance exhaust package (part of the Z51 trim), as we had it, and another 5 horses are added. A seven-speed manual transmission is standard equipment with an eight-speed automatic as an option. We had the manual this time around and it included active rev matching.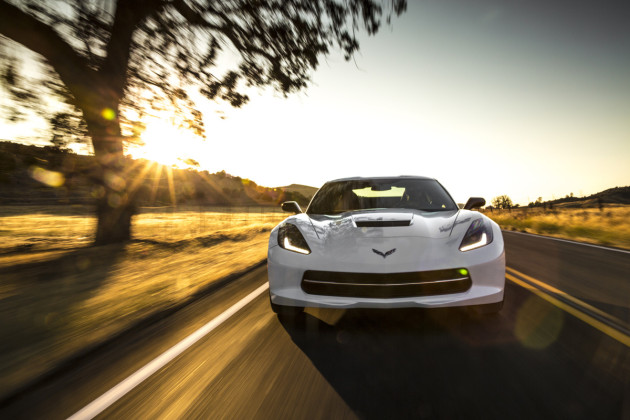 The chassis of the Z51 package comes with a performance-tuned suspension, an electronic limited-slip differential with cooling, improved gear ratios for performance, and a dry sump oil system. Adding onto this, we had the magnetic ride control option ($1,795), which aids the daily driving of this 'Vette immensely by allowing the driver to tune the suspension to need.
All of this translates to a 0-60 mph time of just 3.7 seconds, with our best attempt at just under five seconds. Cornering a 90-degree using two lanes at over 70 mph is easy in this car; without chirping or squealing the tires. An in-lane 90-degree turn (15 mph turn) can be accomplished at around 55 mph with all four firmly planted on pavement and without protest. At the same time, though, on the freeway, the top can be off and the car cruising at 75 mph with a normal conversation being held in the cabin. At 29 mpg, no less.
Speaking of that top, it comes off easily. I spent the majority of my week driving the 2016 Corvette without the top on. In the coupe, it unlatches with three physical (easily pulled) levers and lifts off to store in the hatch. Weighing only 13 pounds, the carbon fiber top is simple to lift off, stow, and retrieve and restore by one person. I did it countless times during the week. When stored under the hatch, friction mounts hold it in place so all that is required is that it be positioned correctly and pushed down to snap into its mounts.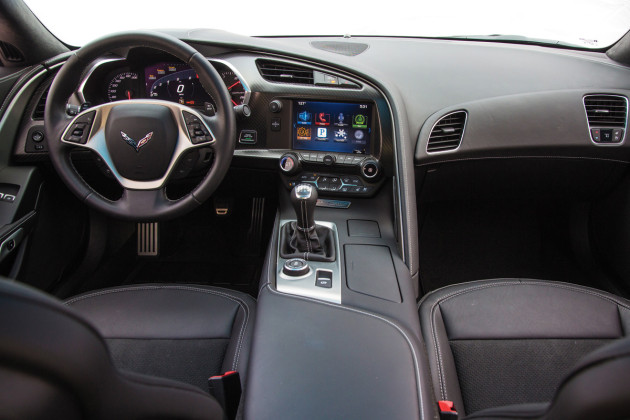 For the driver, the 2016 Corvette Stingray offers a beautiful exhaust tone, a nice amount of engine vibration in the cabin when the throttle is pressed, and more comfort and convenience than a small two-seater should be able to accommodate. Our sueded microfiber Kalahari seating ($395 option) added a lot of pop to the car's look and key upgrades from the 2LT package ($4,455) brought a lot of convenience and comfort to the mix, including heated and ventilated seating (a must in a car with an optional roof).
There are few vehicles as well-suited to the American roadway as the current-generation Corvette Stingray. It's equally at home rumbling around at low speeds in town, as heads turn to check it out, as it is on the open highway at high speed, cornering with abandon. Without question, this is the best American sports car on the road today in terms of overall refinement. It's beautiful beyond measure, handles extraordinarily well, and has the classic muscular sound pony car lovers crave.
You can't ask for anything better than the Kansas-born 2016 Chevrolet Corvette Stingray.