The Sexiest Super Bowl Ads Of 2012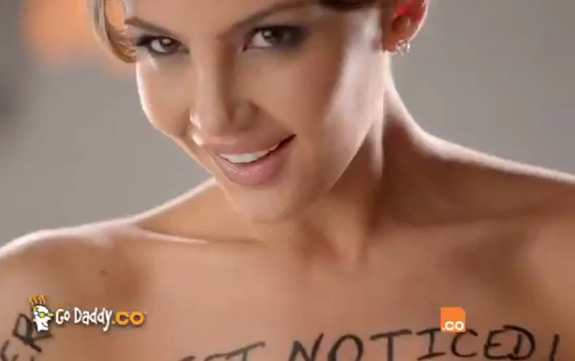 Several Super Bowl 2012 ads used the old marketing adage – "Sex Sells!"
The GoDaddy Super Bowl ads have always been sexy and controversial, and the 2012 GoDaddy Super Bowl commercials didn't disappoint. The GoDaddy Super Bowl 2012 .co ad featured hot lingerie model Natalia Velez naked. The other GoDaddy Super Bowl 2012 ad featured Danica Patrick and the Pussycat Dolls. Of course, both ads encourage viewers to visit their website to see the "unrated" versions.
Supermodel Adriana Lima raised the bar (among other things) by appearing in two Super Bowl commercials this year. She appeared in the Kia Super Bowl 2012 ad and in the Teleflora Super Bowl 2012 ad.
Conservative Chrysler even surprised us with a sexy Fiat Super Bowl commercial featuring Romanian model Catrinel Menghia.
Click the links to watch the sexiest Super Bowl commercials of 2012.
The 5 Sexiest Super Bowl Ads Of 2012:
Which commercial was your favorite?