Guys Gab Hottie Of The Week – Natalia Velez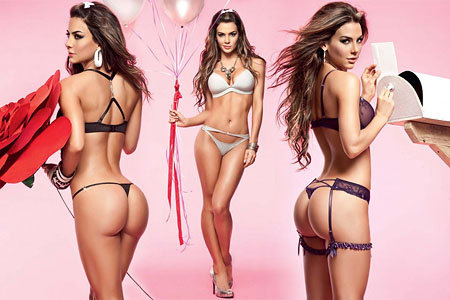 Meet the stunningly beautiful Natalia Velez, a super-sexy Colombian model with an incredible ass who models for Besame Lingerie.
Besame is Spanish for "kiss me," and they couldn't pick a more appropriate model for their gorgeous lingerie than this stunning beauty.
If Velez looks familiar, it's probably because her pictures were posted all over the web when Besane's latest catalog came out earlier this year. We picked out our 15 favorite pictures of her for your viewing pleasure.
Enjoy!
And while pictures are great, videos are even better! 🙂