Heather Knox is Playboy's Miss January 2012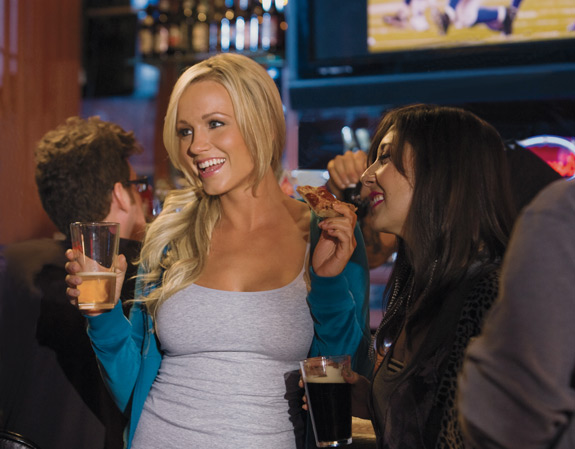 Ring in the New Year with football fanatic hottie Heather Knox, Playboy's January 2012 Playmate of the Month in the magazine's January/ February issue.
Born in Indianapolis, Indiana, the 26-year-old blonde beauty will be front and center for all the Super Bowl action as it invades her hometown. "Getting to watch the game from a suite at Lucas Oil Stadium will be the coolest thing ever. I keep forgetting how many opportunities being Miss January is going to bring me."
The die-hard Colts fan became an expert at the game while working as a waitress at a sports bar. "By understanding what was happening, I knew when not to interrupt a table of guys," Heather says. She perfected her skills and even her fantasy football league was undefeated until recently. "My league is called Show Me Your TDs—say it fast and you'll realize a guy came up with the name."
While this great catch loves football, she also enjoys doing make-up artistry and drawing, and has always wanted to be a part of Playboy. "Ever since I was old enough to know what Playboy was, I knew I wanted to grow up and one day be privileged enough to be a part of the legacy." Heather knew the only way that would come about was if she tried, so last fall she attended a Playboy Casting Call in Columbus, OH and the rest is history.
"Without a doubt, 2012 will be the most amazing year of my life," she exclaims.
View Heather's photos online at: www.playboy.com/knox