Playboy Is Finally Pulling The Plug On Their Print Magazine, Blames Coronavirus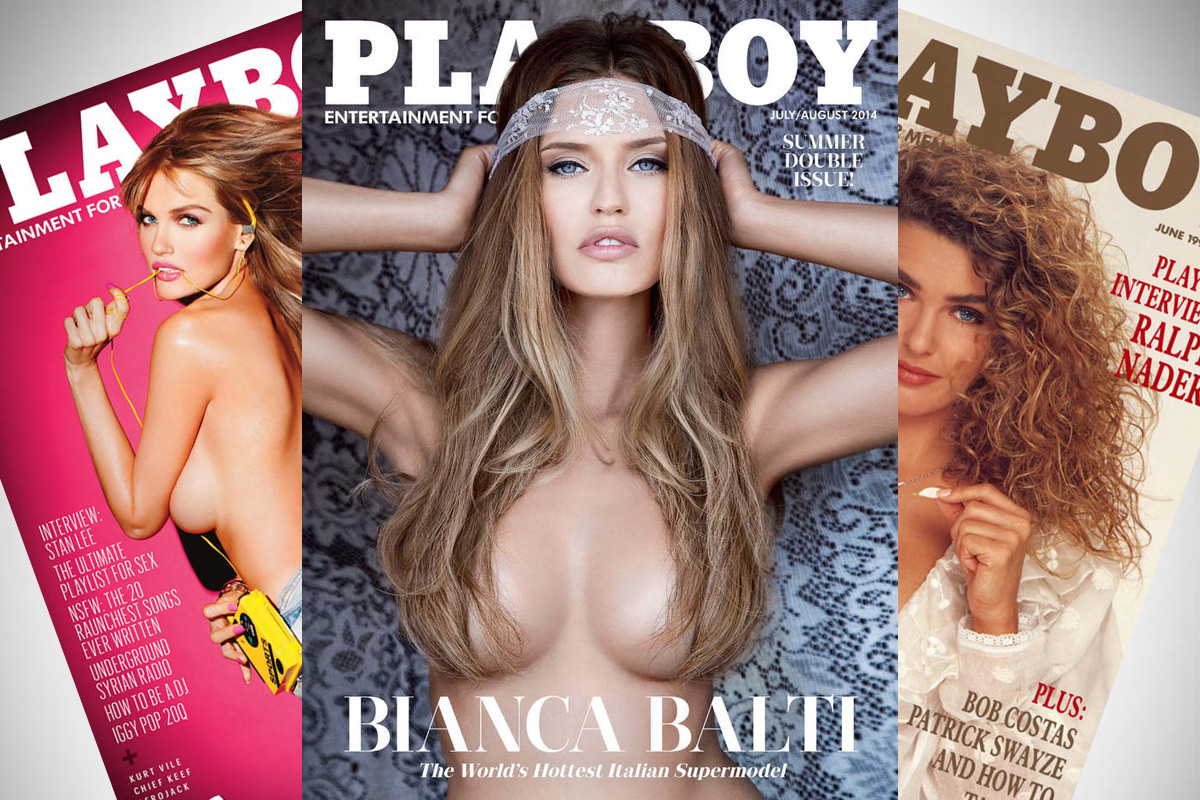 Playboy just announced that they would be pulling the plug on the print version of their iconic magazine, which was founded back in 1953 by Hugh Hefner. This once-risque magazine was an integral part of my youth (sneaking peaks at my Dad's subscription when growing up, and later getting a subscription when I went to college, so I could "read the articles" and enjoy the busty babes featured each month).
Sadly, Playboy became a sad shell of itself in recent years, making a series of bonehead moves (getting rid of nude models, filtering the photos to appeal to the millenials, going "woke" and alienating their core audience, etc) as they attempted to reinvent the once-storied brand. The latest attempt to stem the bleeding was moving to a quarterly issues.
No surprise, those once loyal, paying customers have long since written off the brand.. myself included. And this week, Playboy CEO Ben Kohn announced on Medium (seriously, Medium?!) that they are suspending their print issues for the foreseeable future, citing the disruption of the coronavirus pandemic as the catalyst for making this decision.
"Last week, as the disruption of the coronavirus pandemic to content production and the supply chain became clearer and clearer, we were forced to accelerate a conversation we've been having internally: the question of how to transform our U.S. print product to better suit what consumers want today," Kohn wrote in the blog post, adding that the company was becoming focused on its daily content rather than the three-month publication schedule of its issues.
"With all of this in mind, we have decided that our Spring 2020 Issue, which arrives on U.S. newsstands and as a digital download this week, will be our final printed publication for the year in the U.S.," he continued. "We will move to a digital-first publishing schedule for all of our content including the Playboy Interview, 20Q, the Playboy Advisor and of course our Playmate pictorials."
Kohn said the company is growing as a digital company and that "the Playboy brand is more successful than ever before," boasting a "massive audience" including a four million-strong increase in Instagram followers and a 50% growth in engagement across the brand's social channels over the past six months.
In truth, social media numbers don't really mean squat. The only thing keeping the company afloat is that the Playboy brand is revered all over the world, driving over $3 billion in annual consumer spend worldwide. But even that can only last for so long without the magazine to reinforce what it represents.
If Hef only knew what happened to his beloved magazine after he left us, he'd be rolling in his grave. 🙁