Guys Gab Hottie Of The Week – Deanna Greene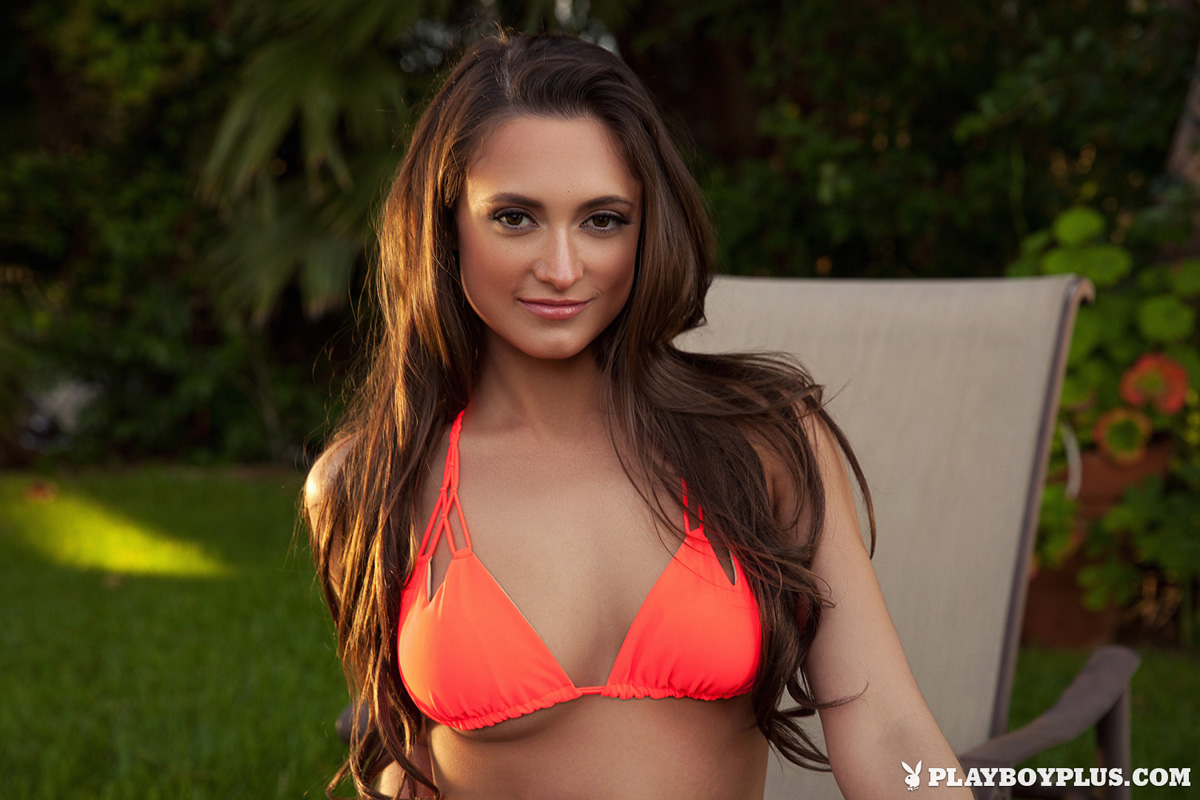 Meet Deanna Greene, an all-natural cutie from Virginia Beach who works days at Hooters and competes in bikini contests in her spare time. This gorgeous "girl next door" submitted her pictures to Playboy last year, and they were so taken by her beauty that they invited her to a casting in November.. And the rest is history.
Fans loved Deanna's sweet, down-to-earth personality (though her sexy pics probably didn't hurt either), and in August she was named Cybergirl of the Month, a title that I think you'll agree she's most deserving of!
The bikini model may turn heads wherever she goes, but Deanna wasn't always so confident. "In high school I was very shy," says Deanna. "I never would have thought I'd be doing Playboy, but you know, I've really come out of my shell!" These days, when she puts on tiny beachwear, her inner sex kitten comes out to play!
Believe it or not, Miss Greene is currently single and having fun doing whatever she wants with her friends. When asked what she's looking for in a guy, she confided, "I love it when a guy puts in the effort. That extra mile gets me every time—scented candles and a back rub will put me in the mood to try something new!"
Suddenly I've got a hankering for some wings from Hooters.. in Virginia Beach. 🙂
You can see a LOT more of Deanna Greene at PlayboyPlus.com, if you get my drift. So what are you waiting for, head over there now and sign up for a membership today.