Playboy Twins Karissa & Kristina Shannon Sign Hardcore Porn Deal With Brazzers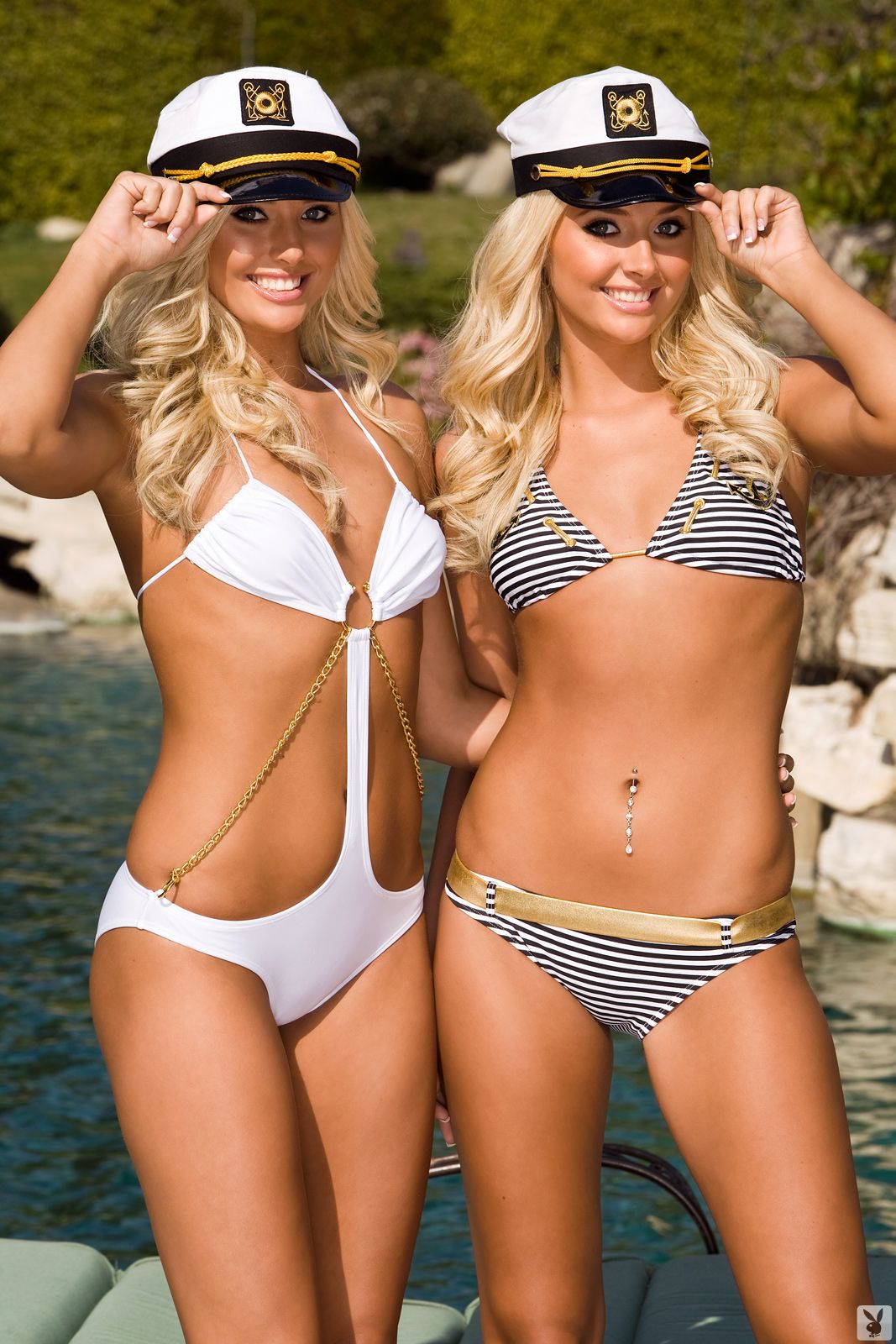 Remember Playboy Playmates Kristina Shannon and Karissa Shannon, the 19-year-old twin sisters who dated Hugh Hefner (lucky bastard) and lived in the Mansion, appearing on the reality show, The Girls Next Door?
Well, a lot has changed for the Shannon Twins in the 10 years since appearing in the pages of Playboy (including some breast implants), and they're now "reinventing themselves", signing an exclusive performance deal with Brazzers to launch their adult entertainment careers.
Both Kristina Shannon and Karissa Shannon expressed excitement at this latest development in their lives. "We are so excited to finally share with everyone that we're complete monsters in the bedroom! And exclusively with the best…Brazzers!"
According to a source, shooting dates have already been set, and all parties involved are very excited. As for the type of scenes, the girls will be shooting boy/girl, girl/girl, boy/girl/girl and all-girl group, and will be appearing in the same scenes together. But not to worry, as their scenes will be "tastefully done".
"There's no doubt we are the closest twins on the planet," said the Shannon Twins.
Brazzers Director of Production, Ryan Hogan, commented on the signing, saying "the brand sees great promise in the Shannon Twins as professional adult performers and we're excited that they're breaking into these new roles with Brazzers."
The Shannon Twins will make their official adult debut on Brazzers in early 2019.