Creating The Ultimate Backyard Space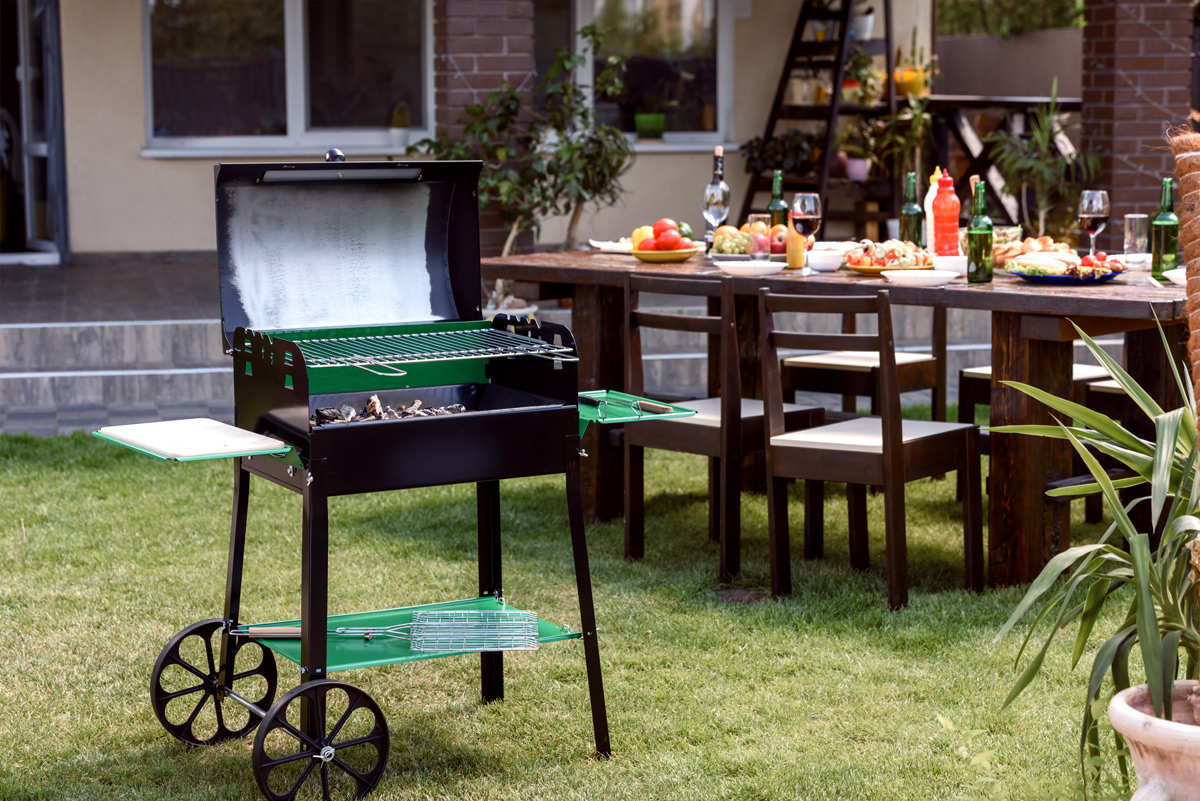 Be it a patio garden or a small little deck, a nice sitting arrangement under a pergola or a well maintained outdoor barbecue grill, backyards have become an integral part of your functional area. Your backyard is a special place where you can unwind and relax after a hectic day, and at the same time, have fun with friends. Creating your ultimate backyard getaway needs a little bit of attention, creativity, and planning.
If you're looking to have a space where you can relax in peace, or to party outdoors, or want to do a little bit of both, here is a guide to creating the ultimate backyard and optimizing your outdoor experience.
1. Taking Care Of Your Greenery
It all starts with watering the lawn in your backyard on a daily basis. Remove any dangerous or overgrown trees, and be sure to grind any stumps, as they can be dangerous. Tall grass makes for a much healthier lawn, so never cut your lawn below two inches to keep the grass looking full, fresh and clean cut. You should always mow your lawn when it's cooler and dry and avoid mowing during the hottest part of the day, when grass is vulnerable or when the grass is wet. In addition, you should consider tree lopping, as it's one of the best ways to keep your trees healthy and looking fantastic. Also, don't forget to leave grass clippings on the lawn!
2. Recreational Place For Your Kids
Encourage your kids to get outside and explore, build, and create – or just chill in the backyard with its soothing atmosphere. From giant Jenga Towers, to platform swings, and to jarts lawn games, these games will not only get your kids outside and be active, but they will help create family memories that will last a lifetime!
3. Where All The Yummy Food Is Made
If you love hosting BBQ parties for your friends, an outdoor kitchen is a must. You do not need to get a fancy grill. All you need is a countertop for food prep as well as a separate side burner, closed storage, and other conveniences to ensure that you have a fantastic outdoor cooking experience. To make pre and cleaning even easier, you should definitely add a fridge and sink. Now you can make food that will leave your guests salivating for more.
4. Where You Can Throw A Fancy Event
Outdoor lighting highlights a home's landscape, trees, walkways and porches, providing both curb appeal and safety. "Nightscaping" makes your backyard space usable and enjoyable for entertaining after dark, whether you're hosting a party or even a wedding. Landscape pros can design lighting to complement or highlight important areas of the yard for your event. Or you can opt for some basic do-it-yourself options, such as adding a set of solar walkway lights.
With these four tips in mind, your backyard is now ready for all kinds of recreational activities, from playing around with your kids to hosting to your family and friends the party of the year. Creating a space in your backyard for unwinding and blasting your time is no longer difficult as long as you have a nice design and concrete planning. Your backyard can be the space you cherish the most when you make it a place where you can entertain your loved ones and relax in solitude.