Maria Menounos Pays Off Her Super Bowl Bikini Bet!
After losing a Super Bowl bet to "Extra" correspondent AJ Calloway, Maria Menounos showed off her incredible body in a tiny bikini in the middle of chilly New York City.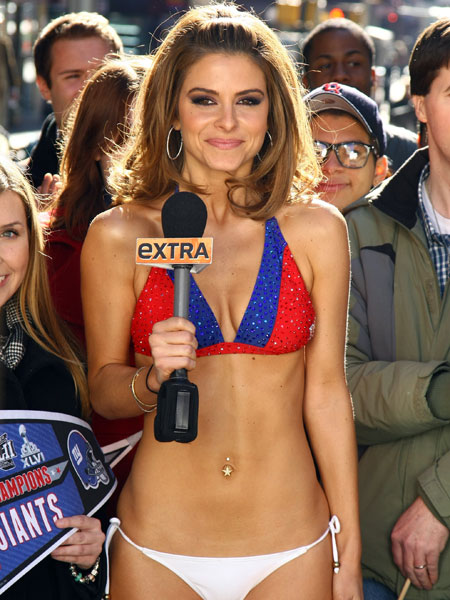 The good sport went through with her hosting duties alongside AJ and Mario Lopez, surrounded by a crowd of cheering NYC Giants fans.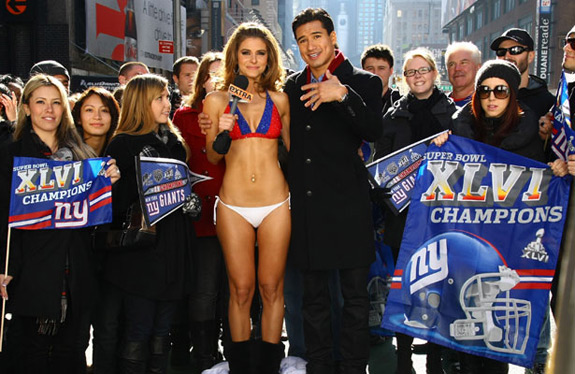 On Sunday, as the game progressed and it looked like the Patriots were going to lose, Calloway warned Maria, "You better be doing some lunges, because it's a small bikini." Menounos replied, "There's still time!"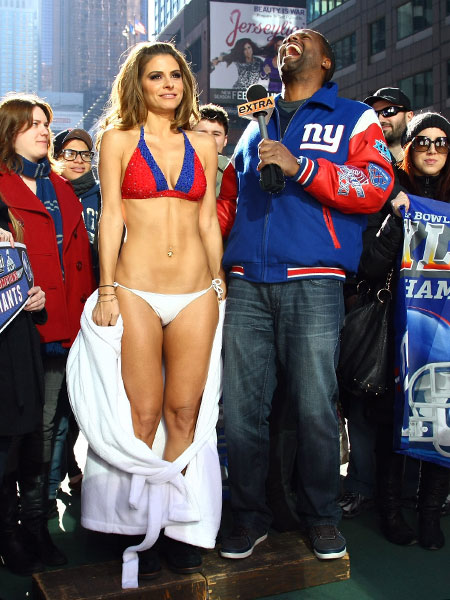 On Monday, Maria tweeted a photo of herself in a robe, with the caption, "Ready to face the music."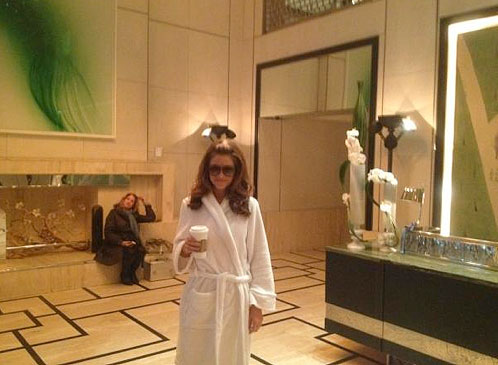 "Extra" friends who voted in their poll predicted Calloway would win — with 52-percent voting in his favor for the NY Giants.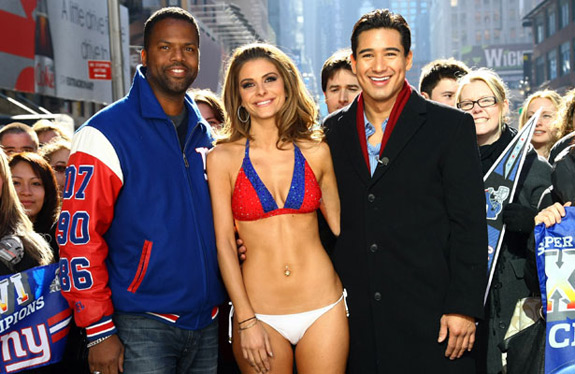 — Courtesy of Extra