Removing Those Tough Super Bowl Party Stains With Tide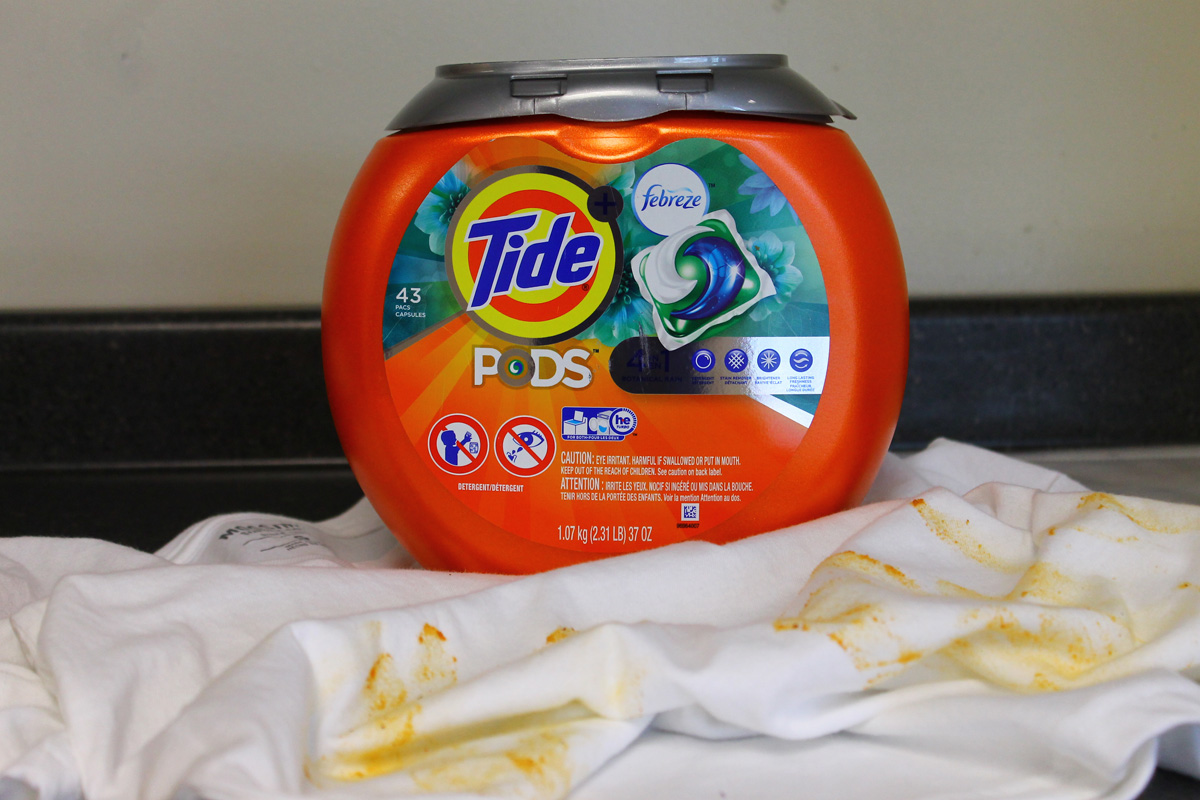 This post has been sponsored by Procter & Gamble, but all thoughts are our own.
Yesterday's Super Bowl party was pretty awesome! We had a ton of delicious food (wings, hoagies, meatball sandwiches, roast beef, buffalo chicken dip, pasta, etc), the game playing on an 80″ projection screen, and plenty of drinks to go around. The fact that Denver pulled off the win was just icing on the cake!
Perhaps the best moment of the night was at the end of the first quarter when Cam Newton fumbled the ball, allowing the Broncos to scoop it up and run it in for a touchdown. Everyone went absolutely nuts. And for the second time in as many years, I somehow ended up with a plate of wings in my lap. 🙁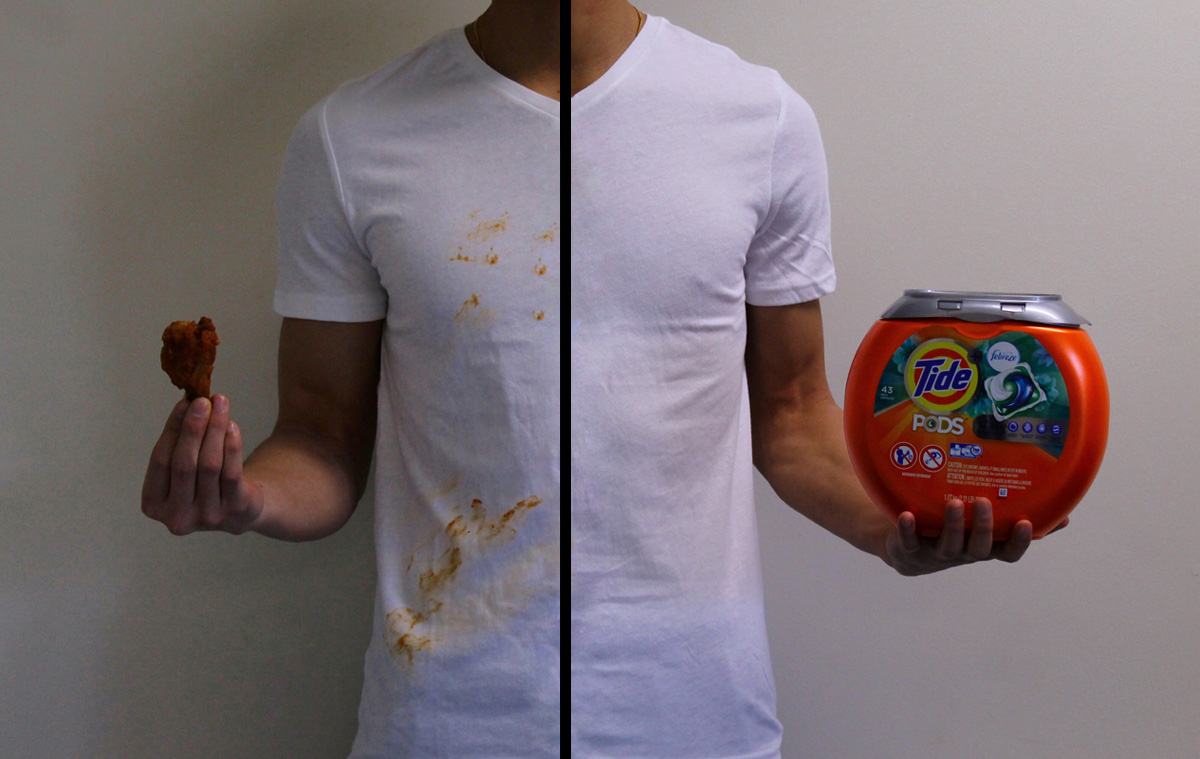 When I got home, I quickly peeled off my stained clothes and made a beeline for the laundry room. I grabbed one of the small but powerful Tide PODS Plus Febreze pacs, placed it into the washer drum, and loaded my dirty clothes into the washing machine. And as you can see from the before and after photo above, my shirt looked good as new (maybe even better) when it came out of the wash!
Honestly, I thought my shirt was a goner when I got wing sauce all over it.. But the super concentrated 4-in-1 detergent pac (which cleans, removes stains, brightens fabrics and freshens clothes) made short work of the mess. And it couldn't have been easier to use, you simply place one pac (or two pacs for those heavy or extra soiled loads) into the washer drum and load your dirty clothes.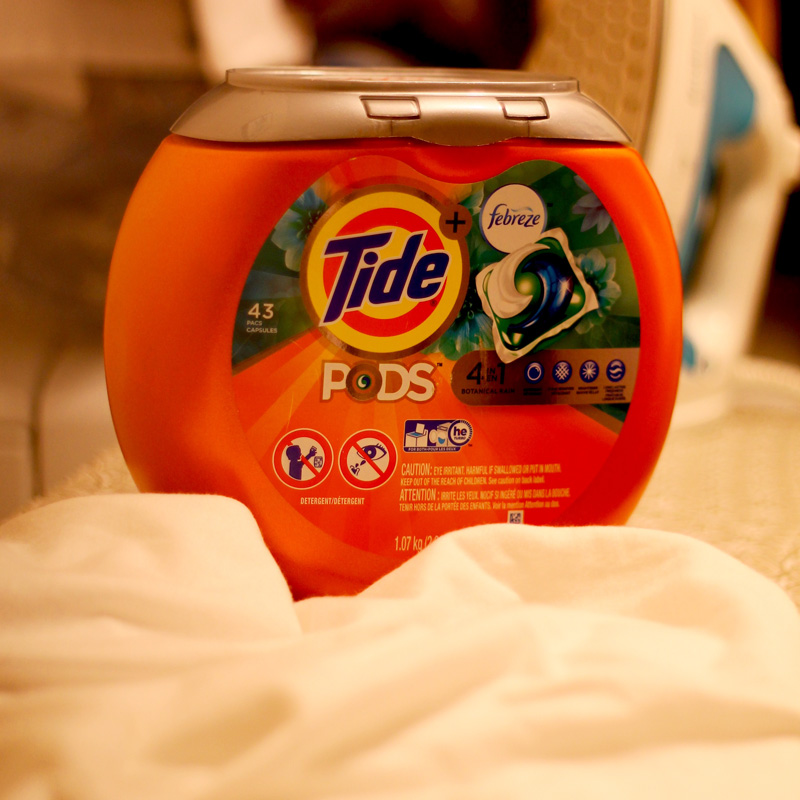 So if you spilled some food on yourself during last night's festivities, don't sweat it. Let the small but powerful Tide PODS Plus Febreze get your clothes looking their best once again. Once you try them, you'll become a convert for life.
Photo Credit: Jackie Korang for Guys Gab