Check Out The Best And Worst 2020 Super Bowl Car Commercials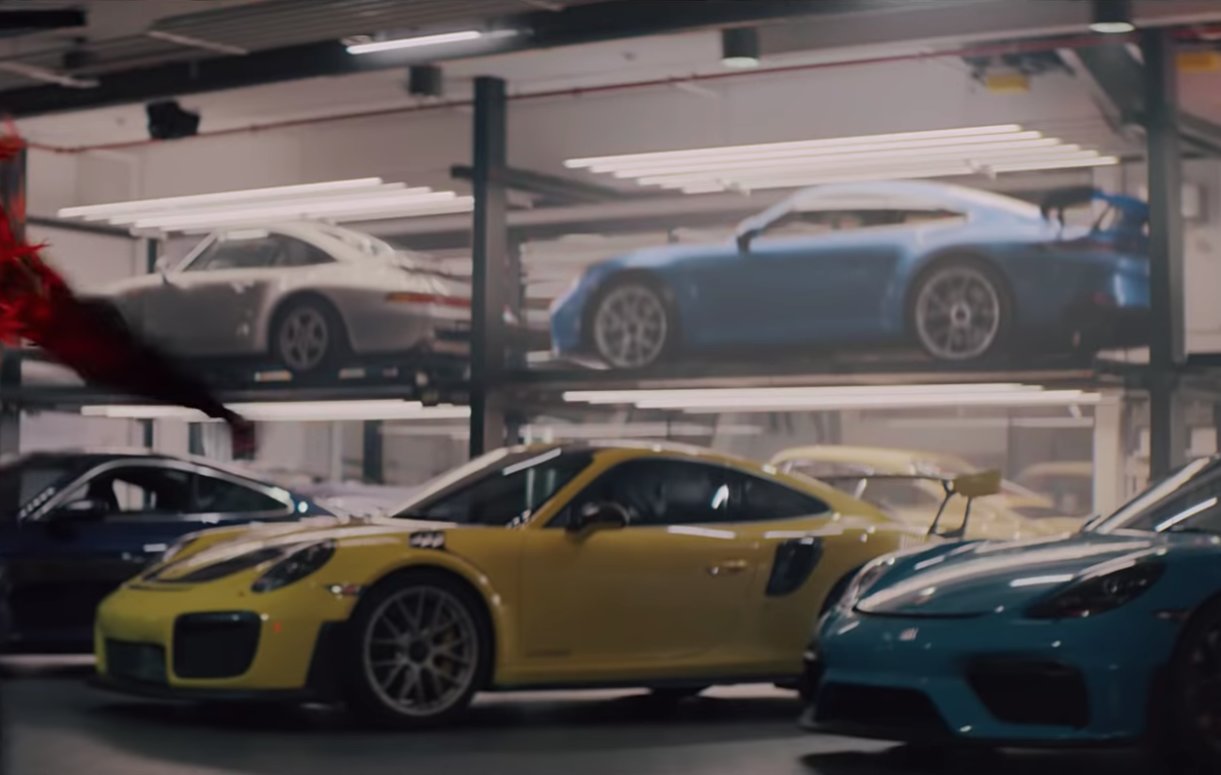 I will be the first to admit it, the only reason I turned on the Super Bowl last night was to check out the commercials.. and the half-time show. Sure, I was half-heartedly rooting for the Chiefs, as I wanted to see Andy Reid get his first Super Bowl win. But since my beloved Eagles weren't playing, I didn't really have any vested interest in the game.
Now those mega-expensive Super Bowl commercials on the other hand, that's what I was more interested in watching. Namely the car commercials. And while there were a few breakout hits, most of them missed the mark for me, a sentiment shared by many others as well.
Here were my favorite car commercials from Super Bowl LIV:
1) Hyundai Sonata: Smaht Pahk
Hyundai knocked it out of the park with this ad, featuring Chris Evans, John Krasinski, Rachel Dratch and David Ortiz all doing their best Boston accents. We see Krasinski using the car's new Smart Park feature to park his car in a tight space automatically while he stands outside. While Tesla's have been able to do this for awhile now, it's the first time we see a mainstream car offering a feature like this.
2) Jeep Gladiator: Groundhog Day
Bill Murray reprises his role as Phil Connors from the iconic movie Groundhog Day, but this time around he's got the keys to a bright orange Jeep Gladiator, which he and Punxsutawney Phil take on a different adventure each day. It looks pretty bitchin' in Rubicon trim, drifting through the snow, driving around without doors, and with Phil even taking the wheel at one point. Clearly, no day is boring or repetitive when it involves a Gladiator.
3) Porsche Taycan: The Heist
There was no question that Porsche was going to show off it's all-electric Taycan in their Super Bowl spot, but the way that they did it was just epic. After a Taycan is stolen from the Porsche museum in Stuttgart, the security officers jump into their favorite Porsches and follow in hot pursuit. Look closely, and you might even see the new Porsche GT3 RS in the background. The ending (which I won't spoil for you) is perhaps the best bit!
Sadly, those were the only standout car commercials of the bunch. The rest were a bit ho-hum, which was disappointing considering how much money they spent on these spots.
Here were my least favorite car commercials from Super Bowl LIV:
1) GMC Hummer EV: Quiet Revolution
Now don't get me wrong, I love the Hummer (I almost bought an H2 years ago), and I'm really excited about the prospect of a GMC Hummer EV, especially with 1000 horsepower on tap. But I was kind of hoping for an actual look at the truck, not just a glimpse of the grille and LeBron dunking for some unexplainable reason. And does anyone care that it's quiet, seeing as all EVs are quiet? Weird flex..
2) Kia Seltos: Tough Never Quits
Josh Jacobs, running back for the now Las Vegas Raiders, documents the trials and tribulations that he experienced growing up homeless in Oklahoma, and how he used football to escape his fate and become a first-round draft pick. A touching story that tugged at my heart strings for sure, but odd messaging for sure. "Don't worry kid, one day you'll be success and be able to buy a Kia Seltos."
3) Audi E-Tron: Let It Go
Audi normally has some great Super Bowl commercials, but this one was a HUGE miss, as they have Game of Thrones star Maisie Williams sing Disney's "Let It Go" while throwing shade at old fossil fuel cars as she "drives to a more sustainable tomorrow in an all-new Audi e-tron Sportback". Ironically, most of the comments were about the sweet Dodge Charger. 🙂
Here's hoping that the car companies step up their game next year.