5 Ways NY Sports Fans Can Get In On The Action In 2022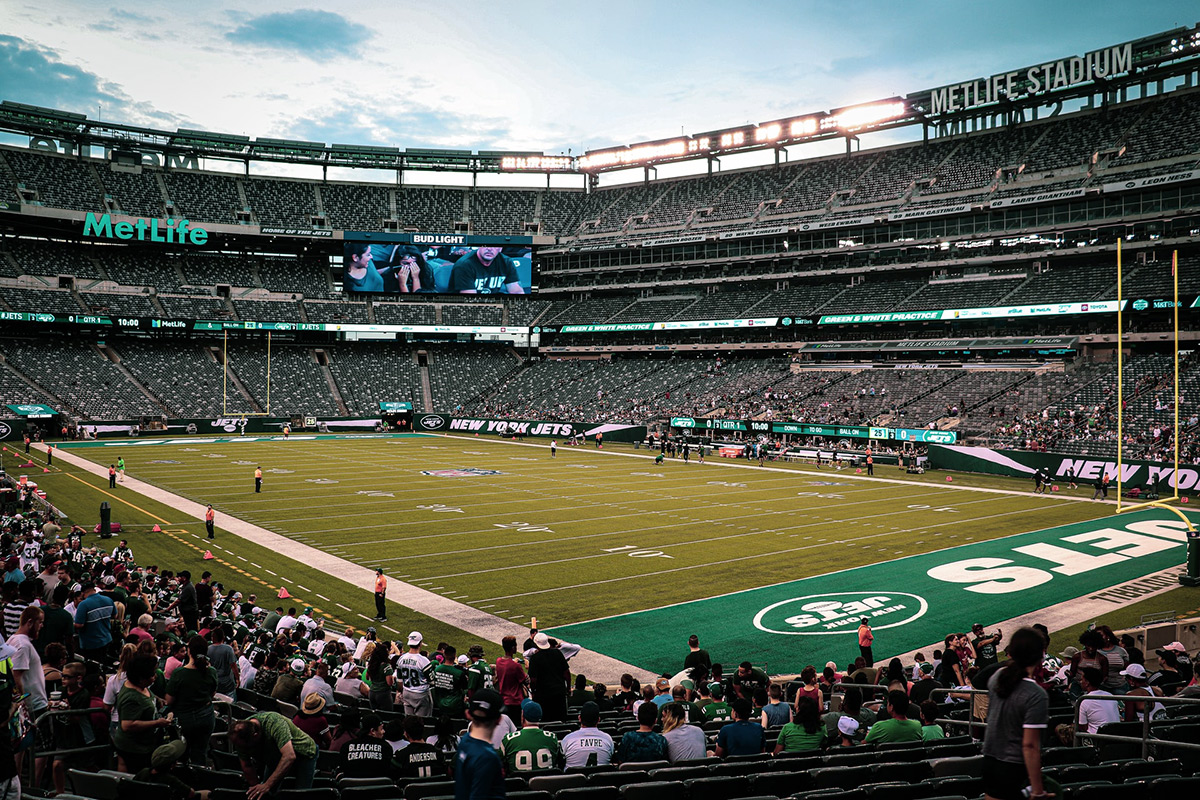 There is always plenty to do in New York, and that is especially true for sports fans. Between multiple professional teams, a plethora of bars, plenty of sports clothing and memorabilia stores and more, New Yorkers looking to make the most of every sports season this year won't be disappointed.
Here are five ways New York sports fans can get in on the action in 2022:
Go To A Game
The most effective way for a sports fan to get in on the action is by getting as close to it as possible, and that's easy in New York.
Since the state hosts franchises in multiple professional leagues, fans of every major sport have teams to cheer on in the Big Apple from the spring to the winter.
The New York Jets and Giants represent it in the NFL, the New York Knicks and Brooklyn Nets compete in the NBA, the New York Yankees and Mets are two of the MLB's most notable franchises and the Islanders and Rangers represent New York in the NHL. There's even the New York Liberty for fans of the WNBA and women's basketball.
Fans should keep an eye on safety and event cancellations, though, as multiple sporting events, including Brooklyn Nets games, were canceled or rescheduled in December due to a rise in COVID-19 cases, ABC News reported.
Place A Bet
For fans who want to be a little more invested in the games they watch, sports betting is quickly becoming a realistic option.
State regulators in November approved online licenses for nine sports gambling operators, including major companies such as DraftKings, FanDuel and MGM, Forbes reported, and mobile sports betting is expected to launch in-state by the end of January. Experts believe New York can be one of the country's top markets, and the state now has a chance to prove it.
One approved operator group includes the Caesars Sportsbook brand, allowing New Yorkers to take advantage of Caesars New York promos.
That's good news for residents wanting to place a bet, as there aren't in-person casinos close to New York City. Many locals even drive out of state to New Jersey to wager on sports, so mobile betting will now let them bet on their favorite teams and leagues without even leaving their homes.
Take It All In At A Bar
Many sports fans enjoy watching games in a social setting, making bars the optimal place to stay involved in all the sports action while relaxing in a group environment.
New York City boasts an impressive bar scene, with numerous bars and taverns that are worth a trip. They include Harlem Tavern, Blondie's in the Upper West Side and The Supply House on 2nd Avenue, according to Eater. 
Sports bars can be found on nearly every street in nearly every borough in New York City, even ones catered to specific teams, so there are plenty of options for New Yorkers to choose from.
Those looking for tasty food and refreshing beverages, plus the comradery of watching sports with other fans, will surely have their needs met in New York.
Buy The Latest Gear
New York is one of the best shopping areas in the country, and the sportswear scene definitely hits the mark.
The city boasts specialty stores for each of the major professional brands, including the NBA, MLB and NHL. Whether it's a jersey of Brooklyn Nets superstar James Harden or the most in-style New York Yankees cap, fans can find whatever they need to stay ahead of the curve on the latest sports fashion for 2022.
Craving a more unique look? There are plenty of mom-and-pop sports clothing and memorabilia stores available for fans hoping to accentuate their wardrobe with antique and distinctive apparel.
For sports fans who want to improve their style game in 2022, there may be no better place than New York.
Take The Field Yourself
Wanting true sports action this year? Don't just watch games; compete in them.
New York has plenty of opportunities for recreational sports, including those offered by VOLO, which organizes social sports leagues. From flag football to basketball and even kickball, New Yorkers can choose their favorite game and find a venue close to them.
For a more casual experience, New York City has numerous parks and recreation centers, so residents can pop in for a game or two whenever they want.
There's no better way to be involved in sports than playing them, and with so many places to do so in New York, fans can break a sweat and make new acquaintances all year long.