Apple Unveils Smart Battery Case For The iPhone 6 and 6S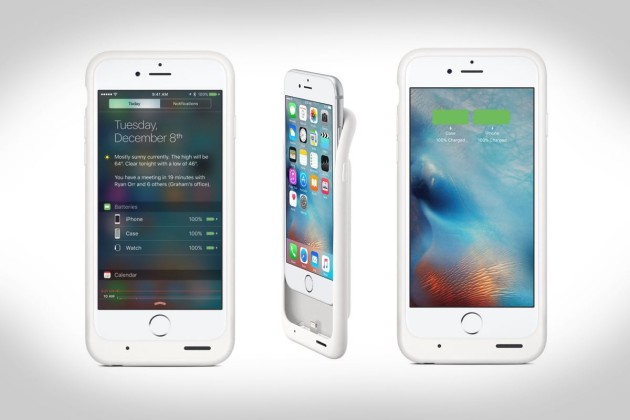 For years now, iPhone power users have complained that their batteries would not last through the day, and companies like mophie emerged to fill this void in the market. I have been using mophie battery cases since the iPhone 4, and I couldn't be happier with them. Their new mophie juice pack reserve is the best one yet, finding a nice balance between size and power, and I highly recommend it.
But now Apple is crashing the party with a $99 battery case of their own, the Smart Battery Case. Designed for the iPhone 6 and 6S, the Smart Battery Case promises an extra 25 hours of talk time, 18 hours of LTE web browsing, and 20 hours of HD video playback.
It's certainly an interesting development, as it shows that Apple is finally acknowledging the iPhone's battery woes, and that it wants to profit from them. Many folks wouldn't mind if the iPhone 6 were slightly thicker if it would give us more battery life. But then they wouldn't be able to squeeze another $99 out of us.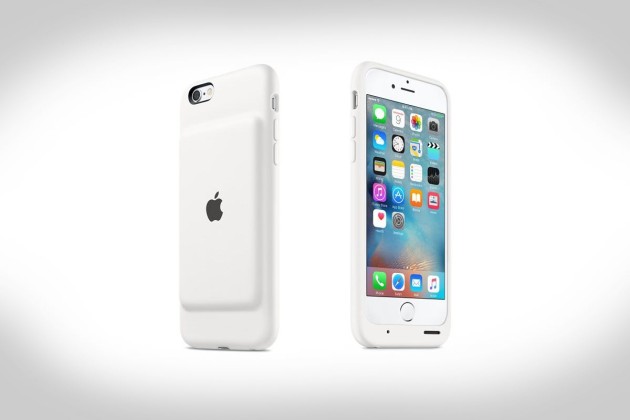 If you're in the market for a battery case for your iPhone 6/6S, I'm just not convinced that Apple is your best option, and here's why. First off, just look at that unsightly hump! Apple is all about design aesthetics, so it's surprising to see them release something so unsightly. And not only is it ugly, but it's rather difficult to take out of your pocket without getting caught on the hump.
Furthermore, it's overpriced for what it is. For $99, you can purchase the mophie juice pack air (2,750mAh battery) or Incipio Offgrid Express (3,000mAh battery), whereas Apple's Smart Battery Case comes with a 1,877mAh battery. For my money, I'd instead go with the mophie juice pack reserve, which has a similar battery capacity for $30 less, and it looks better to boot.
On the flip side, there are some features that might appeal to prospective buyers. Apple's Smart Battery Case uses a Lightning cable rather than a microUSB cable, and the case is built with extra antennas to boost your cellular performance. You can also see how much juice the case has left by swiping down on your iPhone's home screen.
For more information, check out Verge's hands-on review of the Smart Battery Case:

Thoughts on Apple's Smart Battery Case?