Are You Still Searching For That Perfect Father's Day Gift?
Father's Day will be here before you know it! If you haven't don't know what to get Dad this Father's Day, you're in luck, as we've compiled a list of great Father's Day gifts that are sure to be a hit with dear old Dad, no matter what your budget. So sit back, relax, and enjoy the show!
For The Sports Fanatic
Father's Day undoubtedly brings up childhood memories. Whether it's the first time Dad brought you to the stadium or the first sip of beer he gave you (maybe at that game!), you really owe the old man something for all he's done. This year, Brigandi Coins & Collectibles has all the gifts you need to get Dad smiling. Perfect the mancave or office, these gifts will withstand the test of time and provide him with a gift that appreciates… him, as much as you do!
Derek Jeter Signed Photo: This is a fantastic 16″ x 20″ action photo of Derek Jeter in 2008 when he tied Mickey Mantle for All-Time Hits as a Yankee. It's been signed largely by Jeter in blue ink. An MLB Authentic hologram with unique serial number is affixed to the photo as well. Comes custom framed and matted. ($595)
Magic Johnson Signed Los Angeles Lakers Jersey: Often considered the best point guard in NBA history, Magic Johnson reinvented the way people thought about point guards with the combination of flashiness and his size. Magic finished his career with 5 NBA Championships, 3 MVP Awards & 3 NBA Finals MVP Awards. This official Adidas Magic Johnson Los Angeles Lakers jersey is signed by Johnson in bold ink on the reverse. It is accompanied by a PSA/DNA Certificate of Authenticity. ($249)
Mickey Mantle Signed Baseball: Hall of Famer Mickey Mantle is one of the greatest players (and switch hitters) to ever play the game. This official Major League baseball, signed by Mantle, is accompanied by a PSA/DNA Certificate of Authenticity. ($995)
For The Wine Connoisseur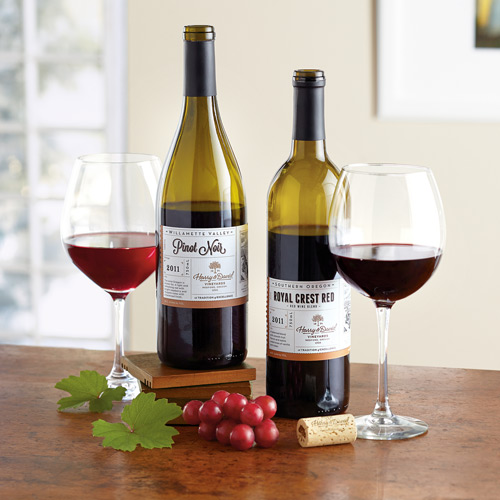 If Dad's idea of a good time includes bottles of wine and fancy cheese, then you should check out the Harry & David Private Label Wine Collection. Their wine collection features over 10 wines, including traditional reds and whites and an indulgent dessert wine. You can purchase wine as a collection of two to three bottles, or receive pre-paired wine with many of Harry & David's most popular gift options. Additionally, Harry & David's add-on program lets you select a wine to add to a selection of gifts, including gift baskets and chocolates.
For The Whiskey Connoisseur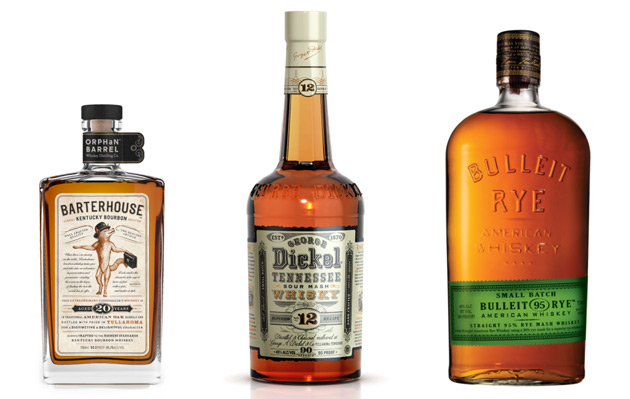 Why not buy Pops something he'll actually enjoy, like a fine bottle of top shelf whisky. Not only do the spirits below go down smooth, but they also provide an excuse for fathers and sons to sit down and talk. Any of these bottles will surely make Dad grin when he opens them:
Barterhouse Whiskey: Barterhouse Whiskey is one of the first releases from the Orphan Barrel Whiskey Distilling Company. Aged 20 years, Barterhouse Whiskey begins with a soft and elegant nose reminiscent of warm spice, biscuit and buttercream and pays off cunningly with a mellow taste of roasted grains and charred oak. The taste concludes with a pleasurable finish of spice and brown sugar. (90.2 proof, SRP $75)
Bulleit Rye: Bulleit Rye is a straight rye whiskey, offering a 95% rye mash whiskey (5% malted barley) which makes it among the highest American rye whiskeys on the market. A smooth entry, bolstered by sweet tones of maple and oak, Bulleit Rye has a long, satiny, woody / resiny, light toffee finish with no burn in the throat. (90 proof, SRP $27.99)
George Dickel No. 12: A whisky that uses older whiskies to create deeper, more assertive flavors and an incredibly smooth finish, George Dickel No. 12 is refined with hints of vanilla and a dry crisp finish– a result of our charcoal mellowing process. (90 proof, SRP $24.99)
If Dad isn't a whisky drinker, get him the new, limited edition Captain Morgan 1671 Commemorative Blend. Finished through Spanish Oak, the commemorative blend contains palatable elements derived from the type of barrels that were believed to have been on board The Satisfaction. (70 proof, SRP $19.99)
For The Garage Dweller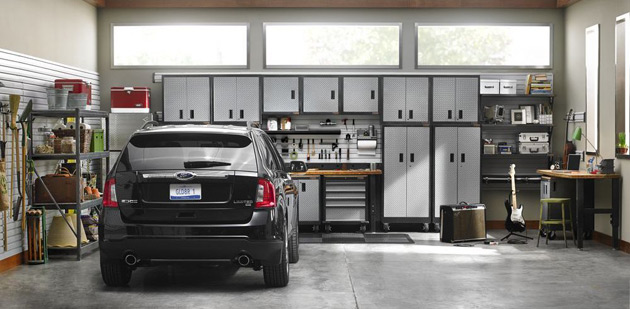 Does your Dad spend every waking in the garage, working on god knows what? Then consider these gifts from Gladiator by Whirlpool Corporation and give him the perfect set-up to pursue his hobbies and passions:
Keep it cool with the Gladiator Chillerator Garage Refrigerator. Designed to keep its internal temperatures consistent, the Chillerator maintains its temperature even in the extreme heat or cold often found in garages. What's more, it incorporates a double pass heat loop to keep the unit's outer surface from sweating in high humidity. ($1039.20)
Start every project on the right surface with Gladiator Workbenches. These adjustable height workbenches come in bamboo or maple and provide plenty of workspace and storage solutions. ($424.15)
Stack it up on the Gladiator Rack Shelving. Great for storing large and bulky items, this storage unit is easy to assemble at home, and does not require tools. Each of the four metal shelves can support up to 2000lbs each, and the dual slot profile allows for additional supports and shelves. Imagine the possibilities! ($199)
For The Old Skool Gamer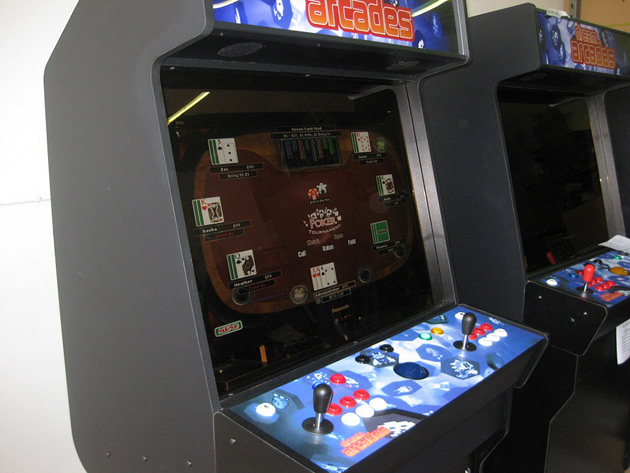 Dream Arcades has been making arcade machines for over a decade and the Dreamcade Vision 32 is the perfect Father's Day gift for any Dad that loves classic video games. No detail has been overlooked here, this machine features a 32″ LCD screen and over 140 classic arcades games including gems like Ms. Pac Man, Galaga, Centipede and Street Fighter. With such an amazing array of classic arcade games, the fun will never stop! But this gift requires you to have some deep pockets. ($2699)
For The Golf Lover
Zepp Labs, a leader in sports sensor technology, has developed the world's first sensor that allows users to review and replay their swing in 360º, plus providing detailed analysis and trend reports sent straight to any iOS or Android device. We wrote about it last November, and if Dad's looking to improve his golf game (who isn't?), hook him up with one of these and he'll be eternally grateful. ($149.99)
For the golf loving dad who wants to improve his game, The Pill is a simple and affordable golf training aid. A modified golf ball, it is the only training aid that delivers immediate feedback on your stroke by exaggerating your misses for quick detection and correction. A putting clinic in your pocket, you can practice with it in your home, office, as well as on the green. It's a favorite practice instrument among many PGA Tour players and major golf pros. ($12.95)

Hopefully one of these suggestions will click with you. And if not, you can always go with a "safer" gift choice, like his favorite cologne, a leather wallet, a nice shirt or polo, a Blu-ray player (if he's still using a regular DVD player), a digital camera, or even an iPad or Android tablet.
Good luck, and here's hoping your Dad has a Happy Father's Day!