'Don Jon' Prize Pack Giveaway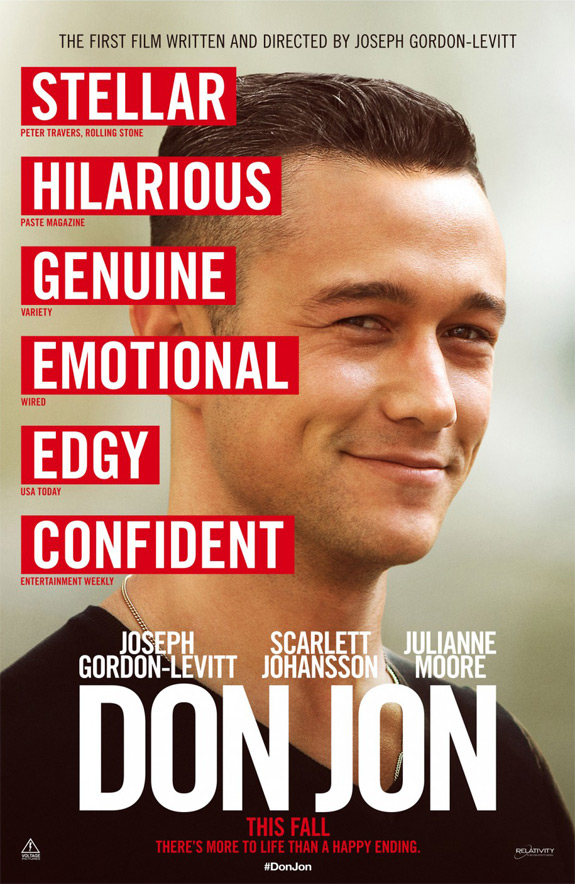 Joseph Gordon-Levitt makes his directorial debut in Don Jon, which opens in theaters on September 27th from Relativity Media.
Jon Martello (Gordon-Levitt) is a strong, handsome, good old fashioned guy. His buddies call him Don Jon due to his ability to "pull" a different woman every weekend, but even the finest fling doesn't compare to the bliss he finds alone in front of the computer watching pornography. Barbara Sugarman (Scarlett Johansson) is a bright, beautiful, good old fashioned girl. Raised on romantic Hollywood movies, she's determined to find her Prince Charming and ride off into the sunset. Wrestling with good old fashioned expectations of the opposite sex, Jon and Barbara struggle against a media culture full of false fantasies to try and find true intimacy in this unexpected comedy written and directed by Joseph Gordon-Levitt.
I've been looking forward to this movie for months, and it's finally hitting theaters next week!
Check out the trailer for Don Jon:

In celebration of the film's opening next week, we're hosting a Don Jon Prize Pack giveaway. The prize pack includes a $30 Fandango gift card, and a bunch of Don Jon branded items including mints, an air freshener, a tank top, tissues, and a gym bag.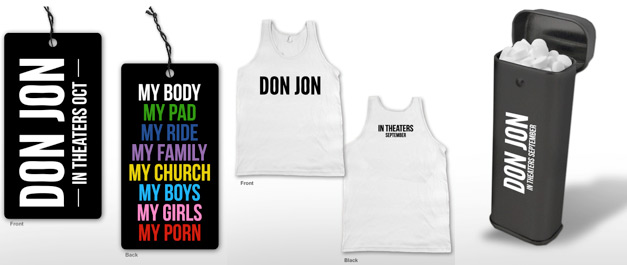 To enter, simply e-mail us for your chance to win. We'll pick a winner at random on Friday September 27th at 5pm EST. Upon notification of winning, contestants will have five days to reply with the name and address of where their prize should be sent. Contest open to US residents only.
Good luck!