First Drive: 2018 Ford Expedition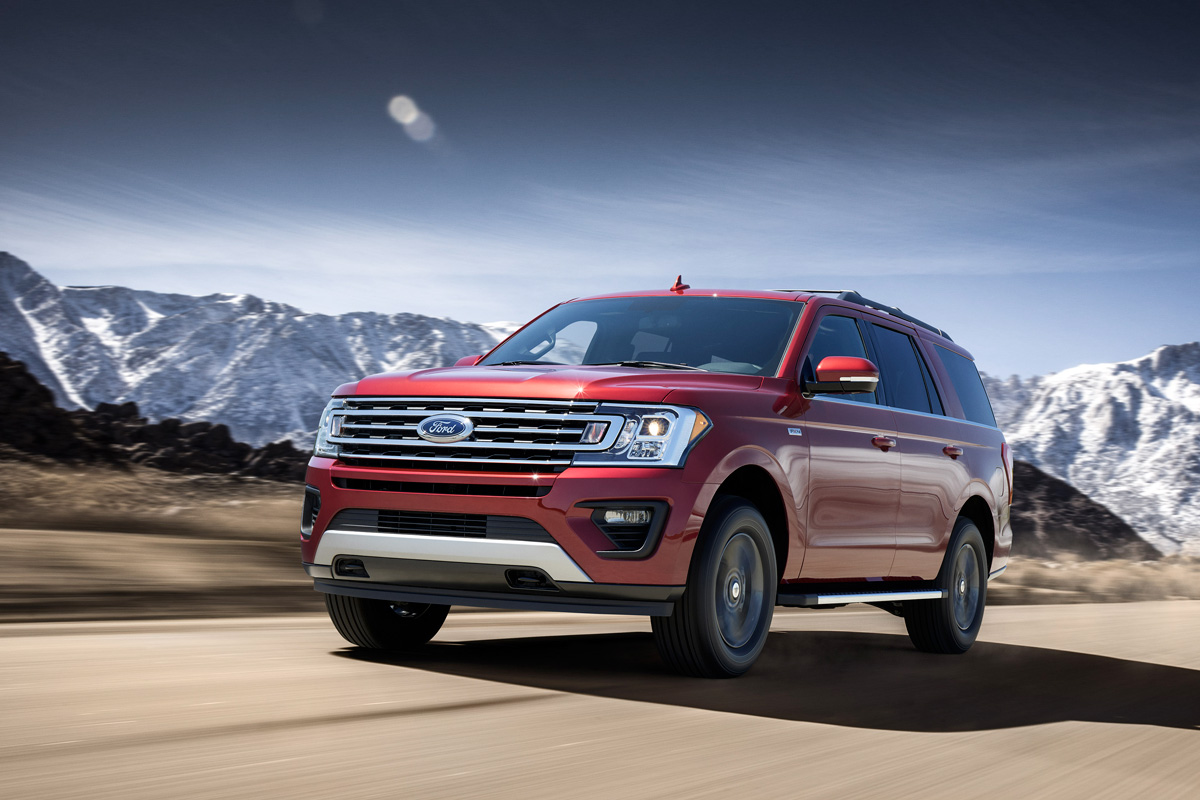 Back in February, we got a first-hand look at the all-new 2018 Ford Expedition, the smartest, most capable, most adaptable Expedition ever, with an array of technology to keep passengers connected, more power for drivers, and more expected towing capability than any other full-size SUV. Could the 2018 Expedition prove to be a worthy contender against the Tahoe and Suburban?
That's what we were in Malibu to find out. Last week, Ford brought us out to California so we could get some seat time with the new Expedition and see what it could do, both on road and off. And they were so confident with the Expedition that they even provided a Chevrolet Suburban for us to compare it against in a towing demonstration. Clearly they're playing for keeps. Game on!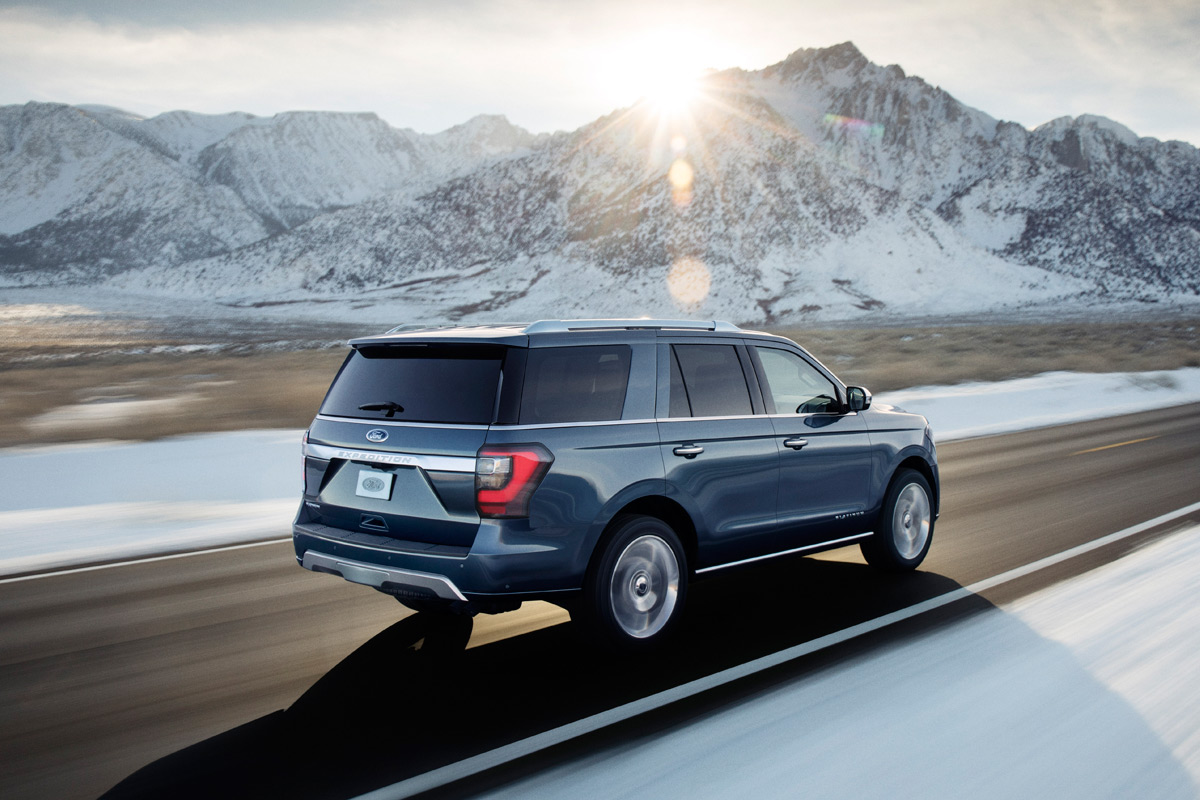 The previous-generation Expedition came out way back in 2007, so this update was LONG overdue. What's good about this is that all of the bells and whistles from the F-150 / Super Duty trucks have made their way to the Expedition, including Ford's EcoBoost 3.5-liter twin-turbo V-6, which in Platinum trim puts out 400HP and 480 lb-ft of torque, along with the 10-speed automatic transmission. Trust me when I tell you that we were never wishing for more power.
As with the F-150 and Super Duty trucks, the Expedition benefits from a lightweight aluminum body, saving up to 300 pounds. The team reinvested that weight savings everywhere it counts to give us more technology and convenience features (and cup holders) than ever before.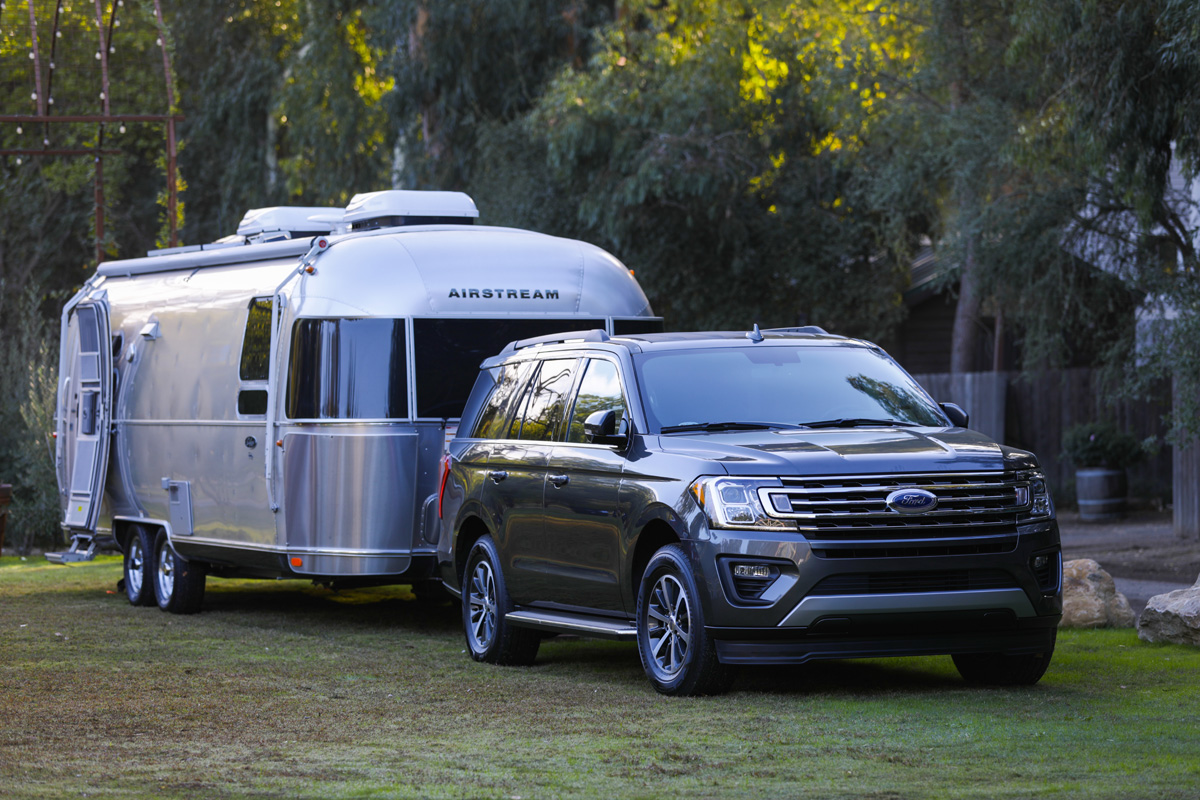 The interior of the Expedition is a HUGE improvement over the old Expedition's interior, which was a hodge podge of hard plastics and textures. Instead, you're greeted by a sharp, modern interior with upscale leather, wood trim, and silver-colored plastic. It's not quite as upscale as the Lincoln Navigator (naturally), but it's a vast improvement over what you find in the Chevy.
Today's buyers want all of latest and greatest in tech, and Ford delivers this in spades in the new Expedition. We're talking wireless charging, a Wi-Fi hotspot (supporting as many as 10 devices at once), a dual-headrest rear seat entertainment system, SYNC 3 with Apple CarPlay and Android Auto capability, SYNC Connect. a ton of USB chargers and power outlets, an available 12-speaker B&O PLAY premium audio system (which sounds pretty amazing), and more.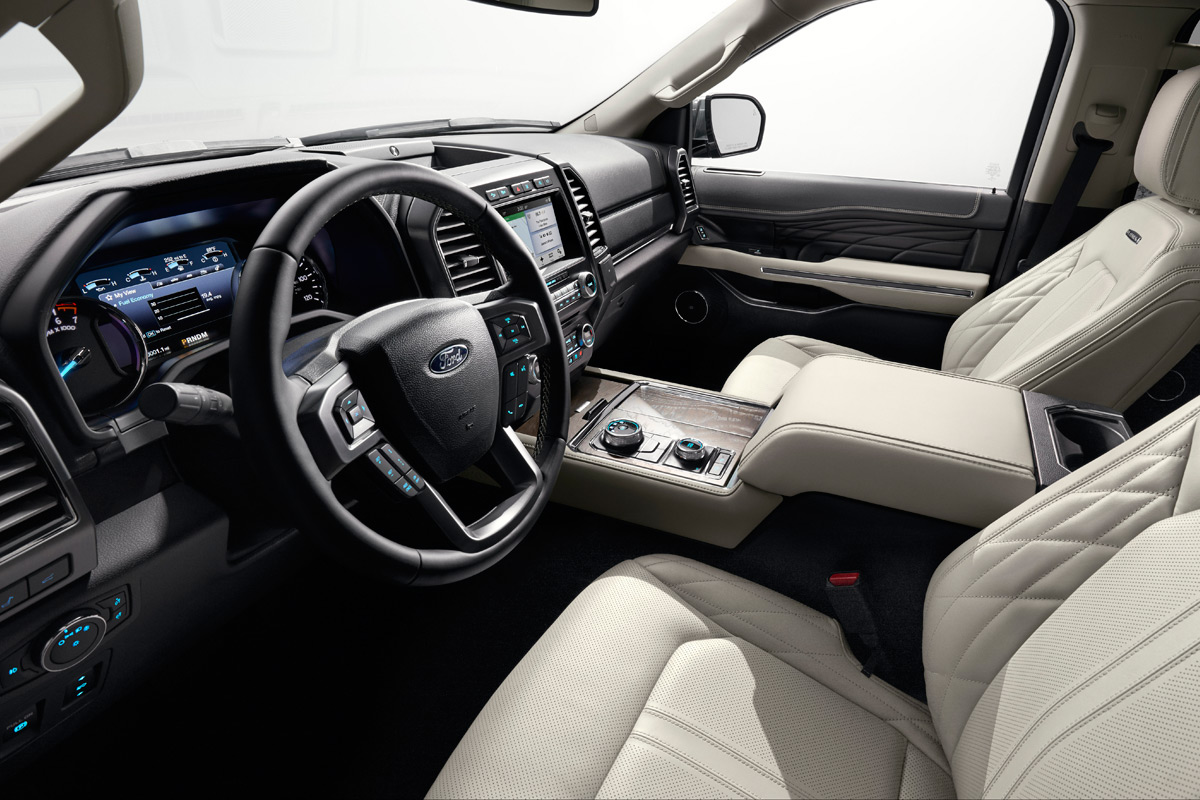 It's also got a slew of drivers aids, including adaptive cruise control (something I can't live without anymore), lane-keeping assist (helpful in a truck this big), blind spot monitoring, a 360-degree camera, and more.
For those of you who are planning on towing your boat, camper or trailer, the new Expedition is just the ticket. With best-in-class towing, you'll have no problem towing (up to 9,000 pounds), even on those steep inclines. The competition? Well, they didn't fare so good during our tests. And Ford's Pro Trailer Backup Assist is an absolute god-send, making backing up a trailer as easy as turning a knob.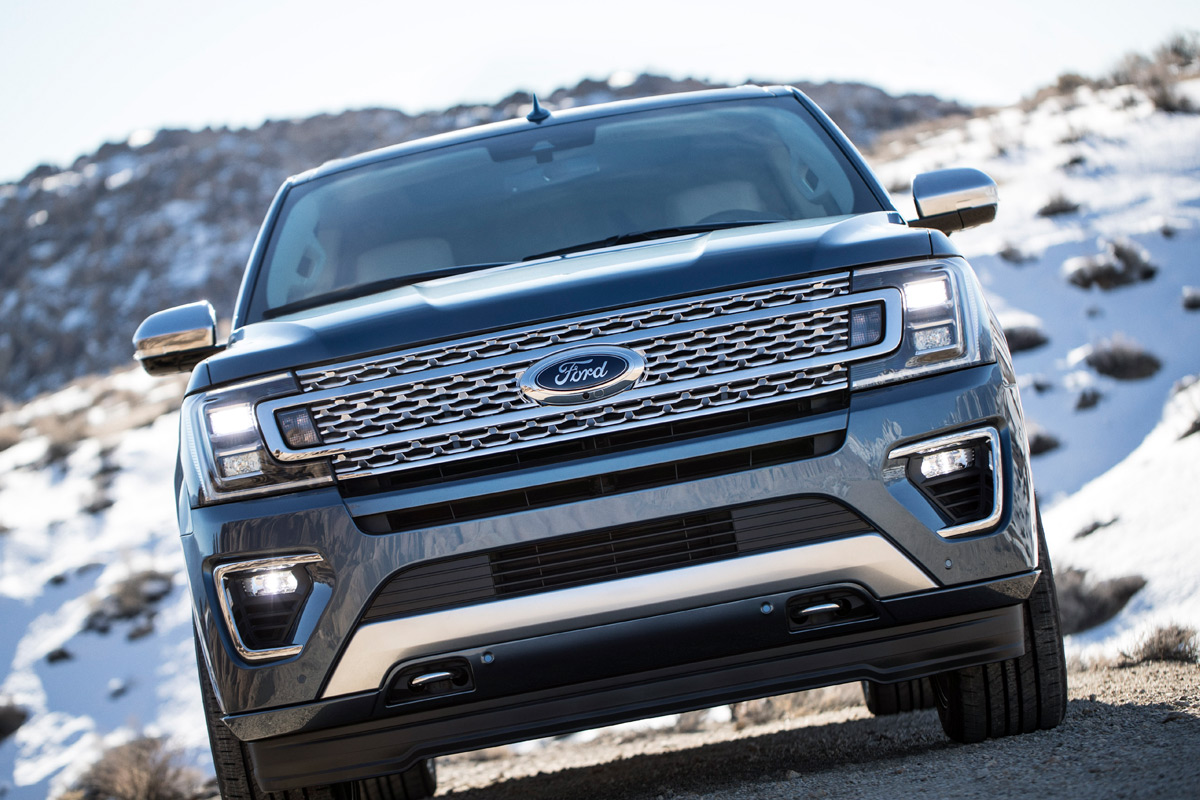 Overall, I think Ford really knocked it out of the park with the all-new 2018 Expedition. It definitely lives up to the hype, and I think it's poised to become the new segment-leader, as it's just that good. So if you're in the market for a massive SUV, you should definitely check out the 2018 Expedition, which should be arriving in dealerships as we speak.