First Drive: 2018 Chevrolet Tahoe Custom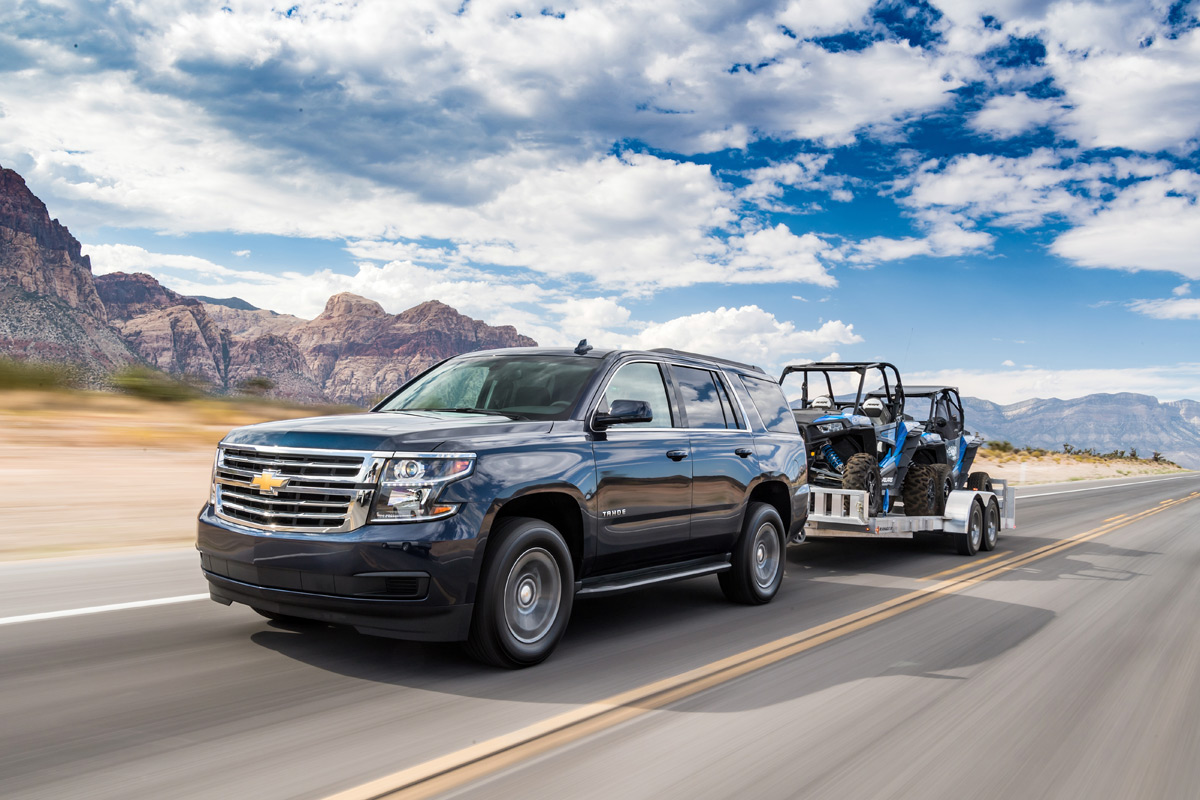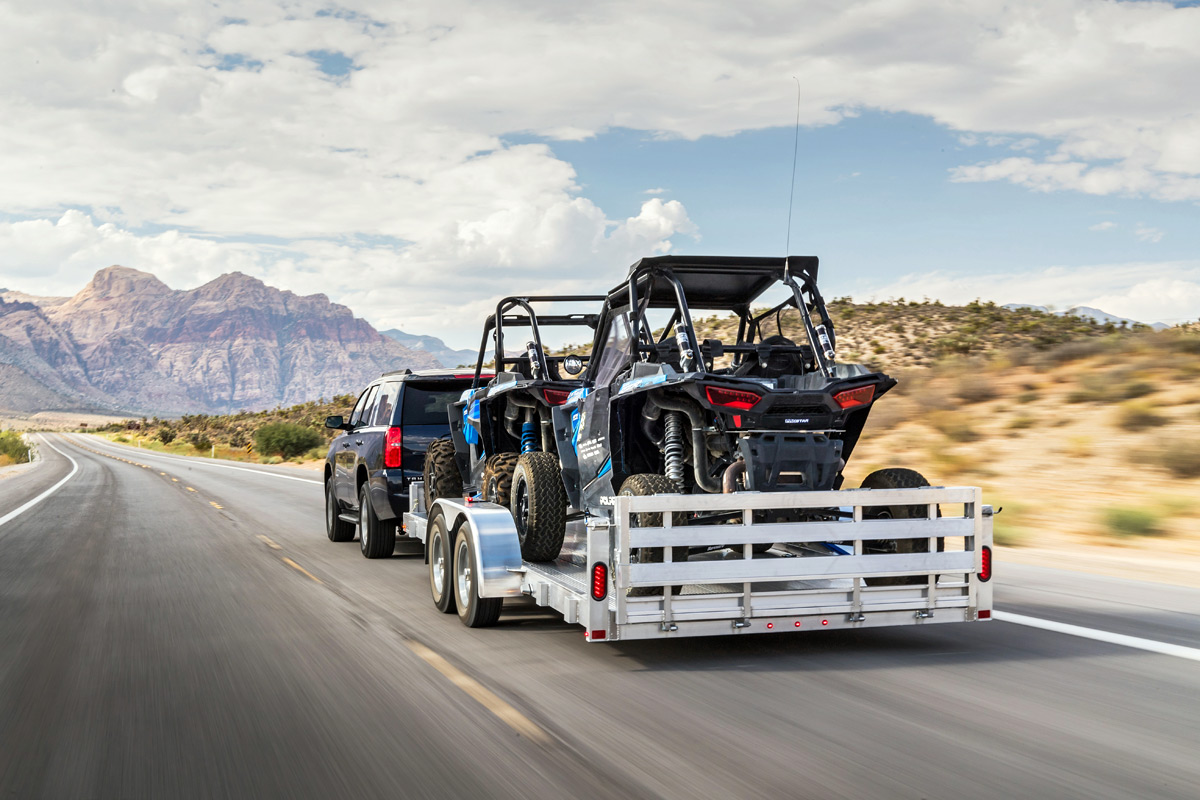 The Chevrolet Tahoe needs no introduction, seeing as one of every two full-size SUVs sold in the US is one. Built on a truck chassis, the Tahoe is designed with towing and off-road capabilities in mind. But thanks to it's three rows of seating, it's also become a popular choice for soccer moms.
But here's the thing – Not everyone needs 3 rows of seating, or features like heated / cooled seats, adaptive cruise control, and a heads-up display. Some people just "want the cargo and towing capability of a full-size SUV to go camping, boating or off-roading," without all of the extras offered on a top-line Tahoe Premier.
Chevrolet's answer? The new 2018 Chevrolet Tahoe Custom Edition, which checks off all the boxes for the weekend adventurer. It's affordable (with a base price of $44,995, which is $2000 less than the LS), capable (with a 5.3L V8 that puts out 355HP and 383 lb-ft of torque), has plenty of cargo space (54 cubic feet vs. 51.7 cubic feet, thanks to the removal of the third row), and a towing capacity of 6,600 pounds (up to 8,600 pounds of towing with max trailering package).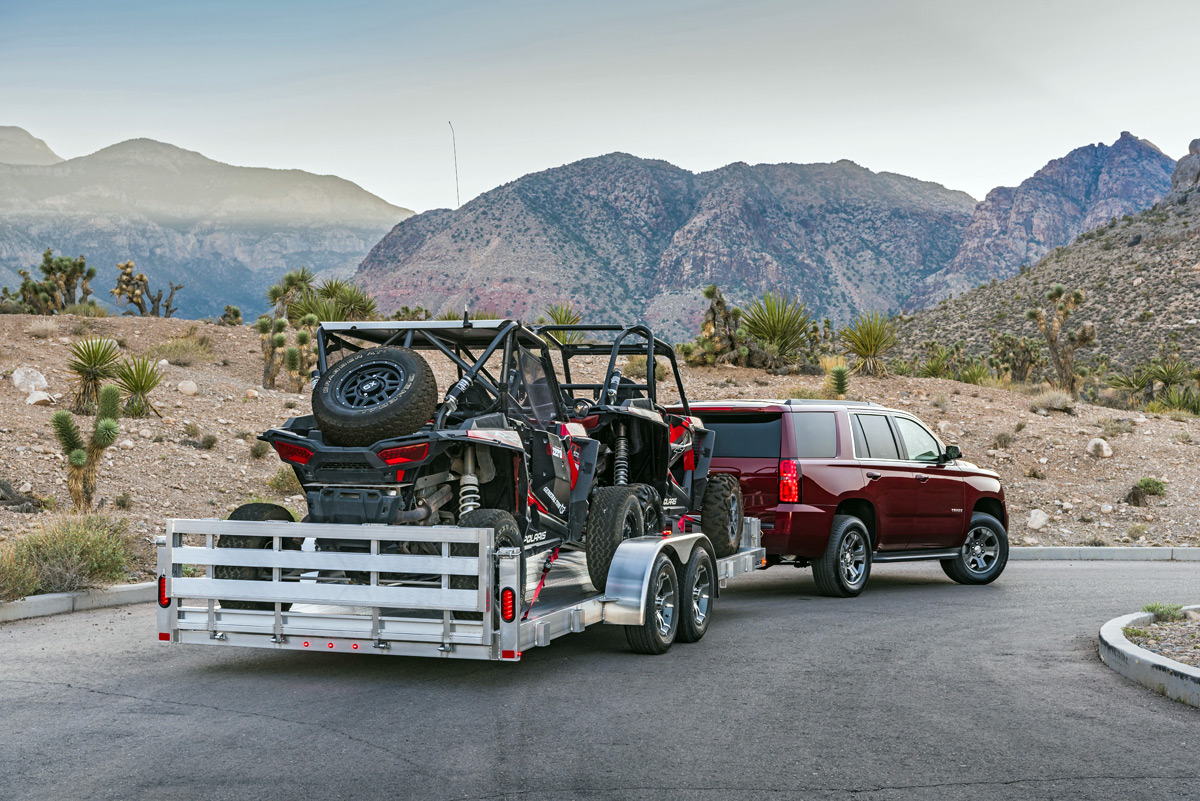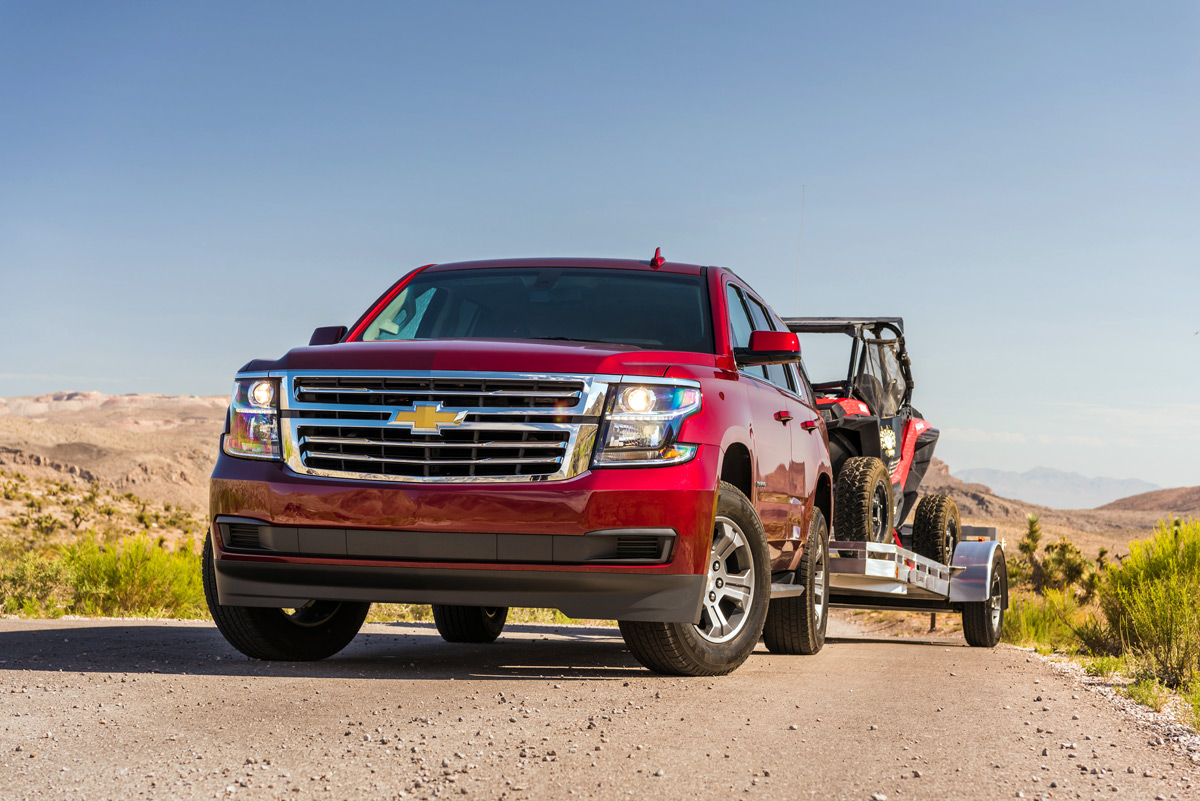 Chevrolet recently flew us out to Las Vegas to experience the new Chevy Tahoe Custom firsthand and use it the same way their owners would… Like towing some off-road vehicles for some fun in the desert!
What's great about this base Tahoe is that it doesn't look the part at all. The Tahoe Custom includes all of the LS's standard features, along with 18-inch painted aluminum wheels, all-season tires and a chrome-accented grille. You don't get leather seats or anything, but this isn't a stripper by any stretch of the imagination, with a suite of connectivity tech including Apple CarPlay and Android Auto, 4G LTE connectivity with Wi-Fi hotspot, an 8-inch color touchscreen display, rear camera, remote start, and more.
Power wise, the Tahoe's 5.3L V8 engine provides plenty of power, which we got to experience firsthand while trailering a pair of Polaris RZRs from the Las Vegas Strip to the desert, where we met up with the guys from Zero1 Desert Adventures. The truck handled beautifully on the highway, happily towing our 4,500 pound load like it was nothing, and we got lots of envious stares along the way.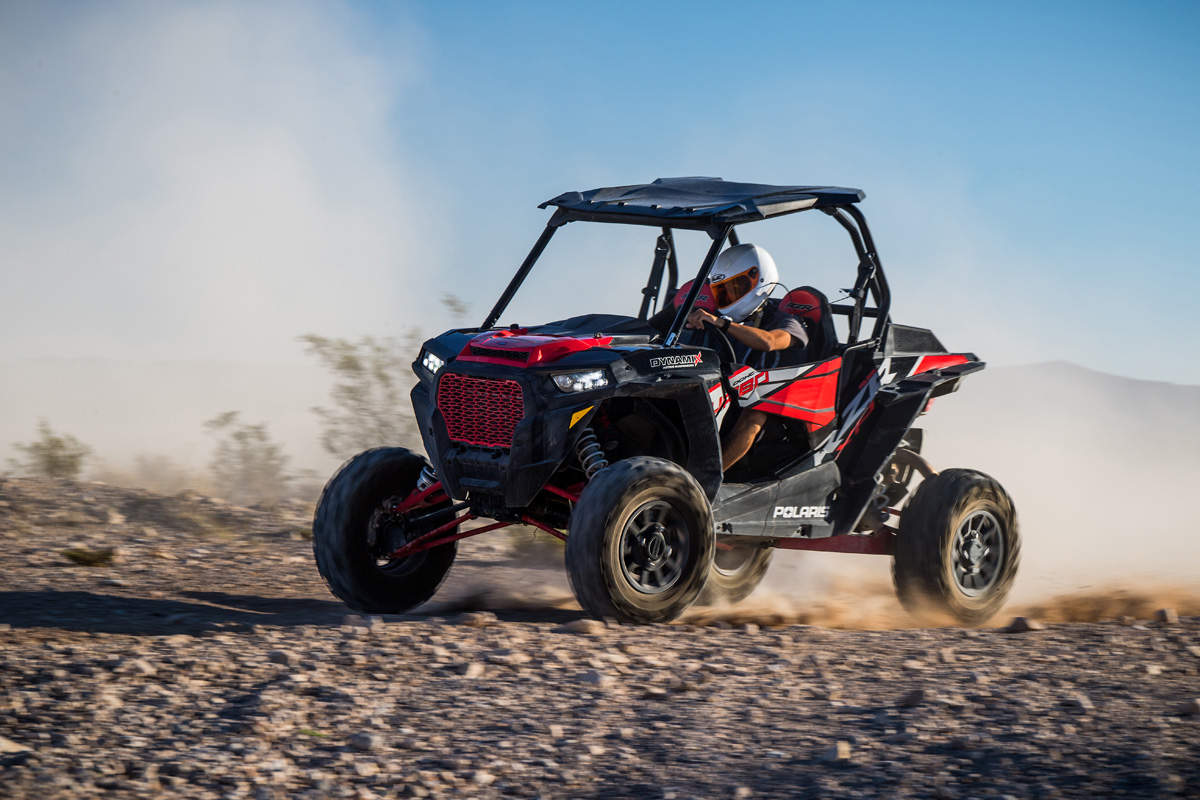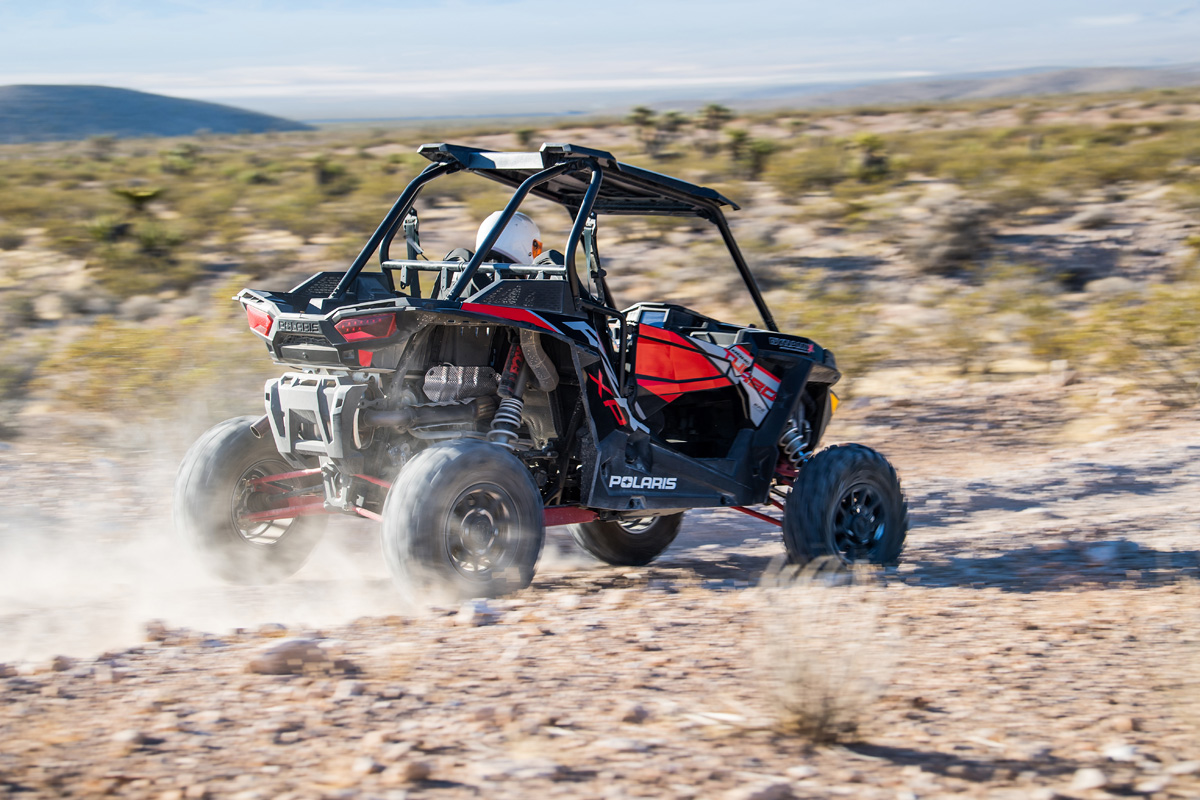 Once there, we got a quick overview about the two UTVs that we'd be off-roading (the Polaris RZR XP1000 & the all-new Polaris RZR XP Turbo DYNAMIX Edition), got some safety instructions, donned our helmets, and then took off into the desert.
We started the day off with the RZR XP1000, which features 110 horsepower and a 999cc engine. The route our guides took us through was laden with rough terrain, and despite the generous shock travel on these rigs, I bottomed out a number of times, much to the chagrin of my poor back.
On the way back, I drove the Polaris RZR XP Turbo DYNAMIX Edition, which is equipped with an intelligent suspension system that actively changes to compensate for road conditions, along with a 925cc engine that puts out 168 horsepower. The difference between the two UTVs were dramatic, with the DYNAMIX Edition offering a much more comfortable ride, along with acceleration like you wouldn't believe! At $25,999, it's not exactly cheap, but it's totally worth the extra money in my opinion.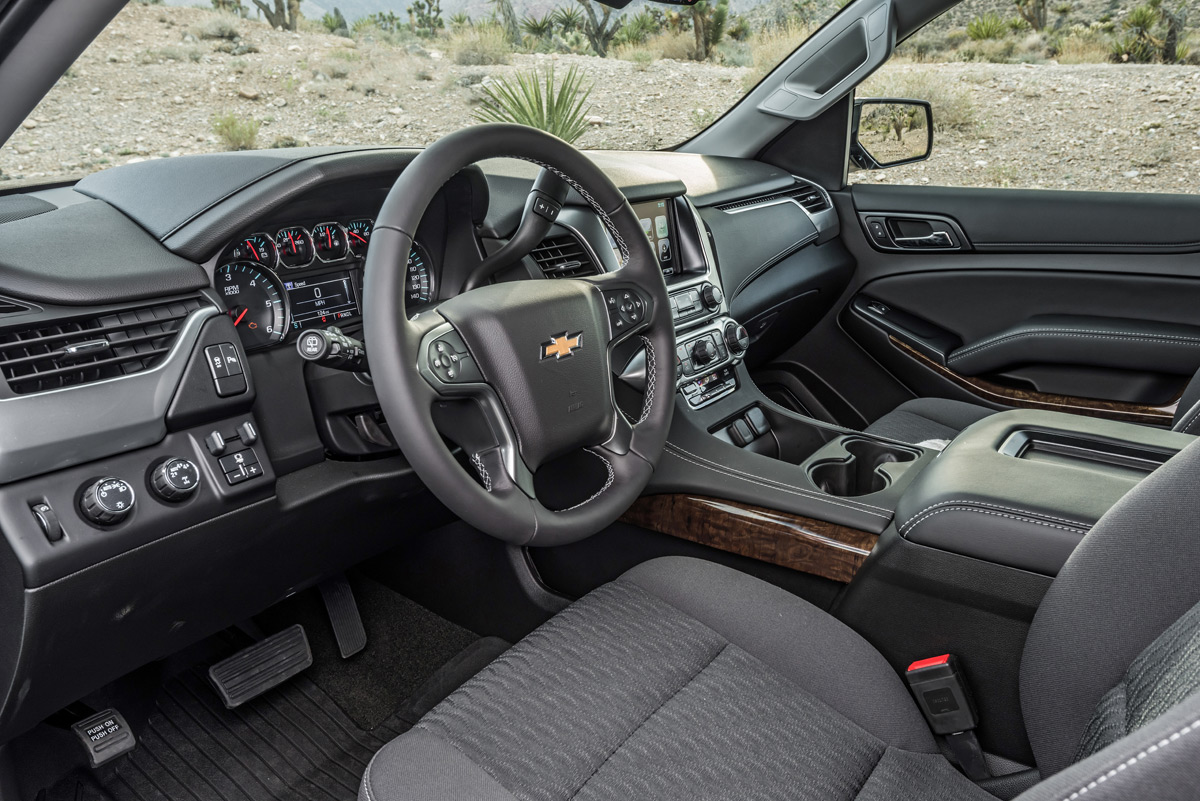 At the end of the day, I think the Tahoe Custom is a worthwhile addition to the lineup, offering a more budget-friendly option for those people who want to get down and dirty and don't care about all of the niceties that a $70,000+ Tahoe Premier offers.
Instead, they can save $25,000 by buying a less-optioned Tahoe Custom, and use those savings towards a Polaris RZR XP Turbo DYNAMIX Edition for some weekend fun. Sounds like a no-brainer to me!
Photo credit: Jessica Walker, courtesy of Chevrolet