Josh Smith's Ode to Lightness
What's it like to be so light? Basketball star Josh Smith knows.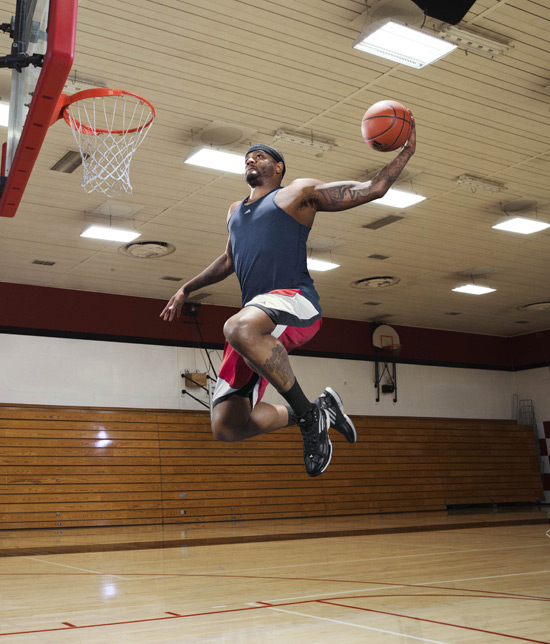 Josh and his new shoe, the adidas adiZero Ghost, are starring in a national TV commercial called "Ode to Lightness." The spot blends the art of poetry with the power and explosiveness of Josh's game to show how it feels to defy gravity. As Josh showcases his athleticism on the court, Shihan, a National Poetry Slam Champion, describes what it feels like to block shots, grab rebounds and push past defenders to jump effortlessly above the basket and dunk.
The adiZero Ghost is the follow-up to last season's adiZero Infiltrate which Josh wore when he led the Hawks in blocked shots and averaged 16.5 points and 8.5 rebounds a game to help Atlanta upset the Orlando Magic and reach the Eastern Conference Semifinals.
Here's what Josh had to say about the adiZero Ghost:
The style of the shoe is really what catches you. I mean it definitely has that look where you can be able to wear it on the court and off the court-it has that type of style," said Smith. "It's really light. The SPRINTWEB is good for support cutting, in and out of your plays. It's a comfortable shoe, you know as soon as I put my foot in it felt like I had worn it three or five times already.
The adiZero Ghost uses adidas technology to create a sleek, lightweight shoe to make players faster on the court. SPRINTWEB, a breathable web layout incorporated into the upper, keeps the shoe light while a TPU shank in the heel provides vertical and horizontal support for cutting and accelerating. The adiZero Ghost is available now in five colors for MSRP $90 exclusively at Dick's Sporting Goods.