Marvin Watches – Everyone Needs A Superhero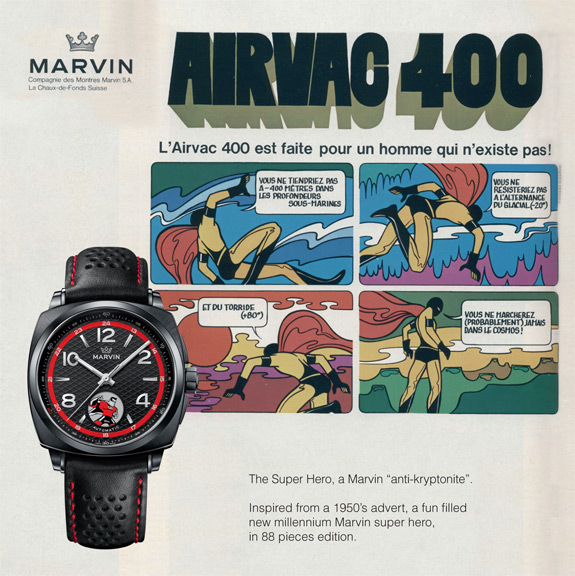 Drawing it's inspiration from an advertisement from the 1950's discovered in their archives, Marvin has created a superhero and showcases him in a fun-filled, exuberant fashion by launching an 88-piece limited edition watch.
For the first edition of this incredible adventure, Marvin has partnered with Fratellowatches, pioneers in the watchmaking blogosphere, renowned for their high quality, commitment, and ingenuity. This Malton Cushion Superhero timepiece even comes with matching cufflinks.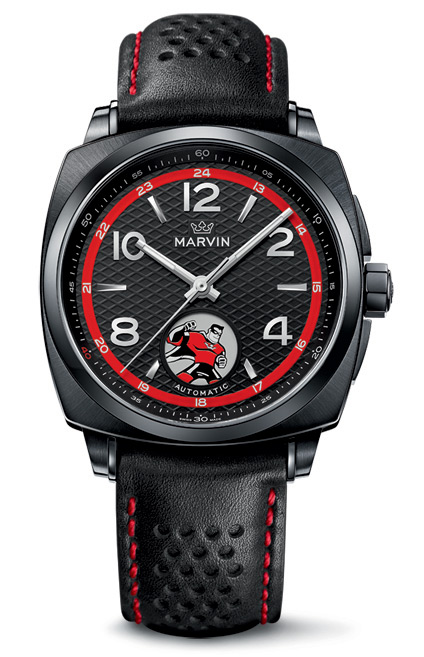 The set is currently available throughout the world from a select number of retailers, and from Marvin's website, http://www.marvinwatches.com.
If you want one, it'll set you back $1580.