The QLOCKTWO W Watch by Biegert & Funk

German design agency Biegert & Funk is set to release a watch like no other, one that tells the time in words. Introducing the QLOCKTWO W.
Based on their popular QLOCKTWO wall clocks, the QLOCKTWO W features a square face measuring 35 x 35 mm that contains a grid of 110 letters. Press the button on the right hand side of the watch and the relevant letters will light up to reveal the time in readable text.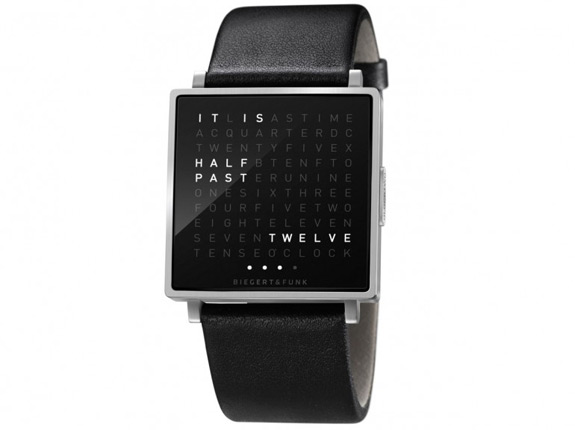 Additional presses of the button will reveal the calendar day, and then the seconds.
The company will offer the watch in English, German, and French versions, and the watches are expected to retail for €550 (approx. US$704) each.
The product was supposed to launch in "autumn 2012", but obviously we're a little past that. Here's hoping they come out in time for Christmas!