Mens Fashion Guide To Looking Hot While Staying Cool This Summer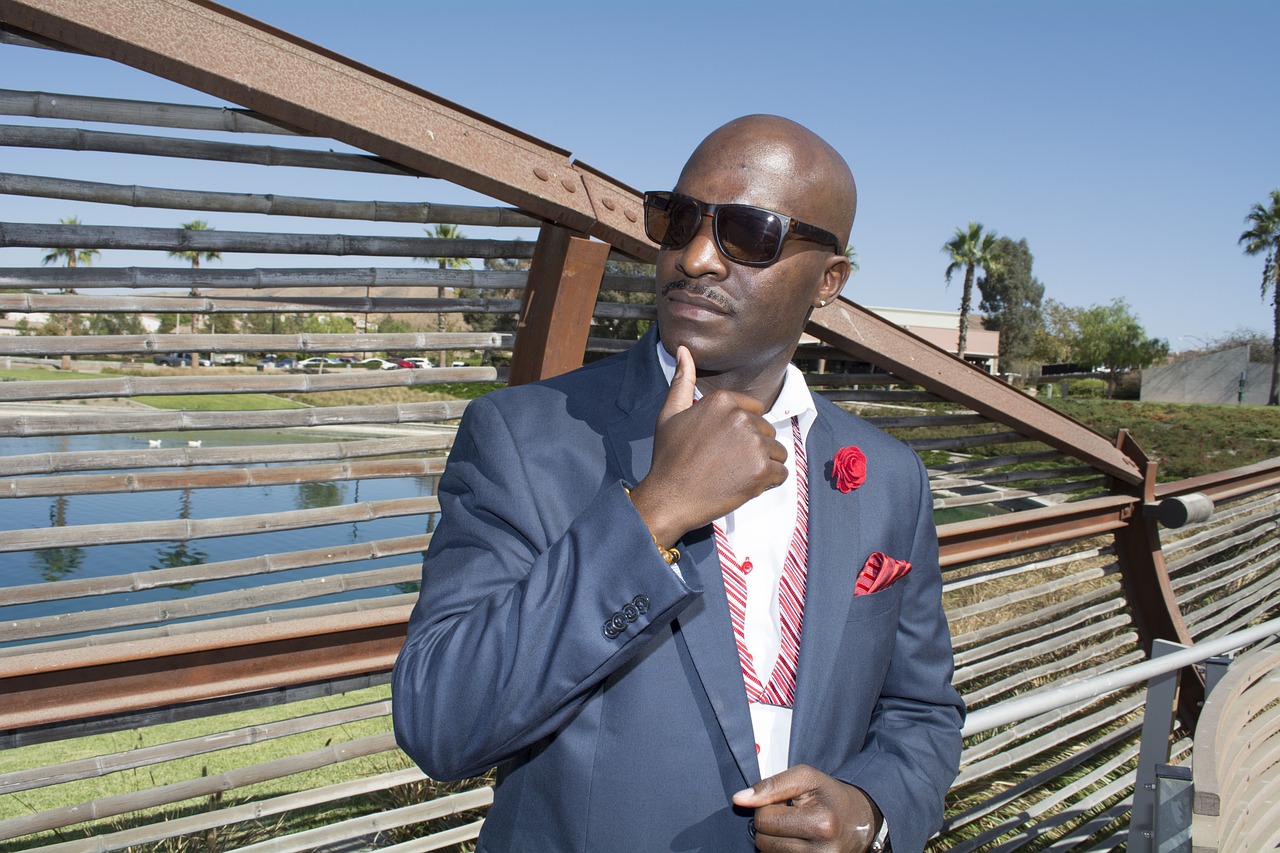 Summer is here. Birds are chirping and the trees are green, but it's also hot, sweaty, sticky, and some times downright unbearable. Summer doesn't have to be a four month sweat sentence. It also doesn't mean you have to trade your style for comfort.
Here are some men's style tips for 2015 to keep you looking hot but feeling cool.
1. Material
Having the right material for summer is very important. This summer, we're seeing mens style trends taking advantage of natural materials. Some natural materials breath much better than others and when it's hot outside, you'll want fabric that won't suffocate you.
This year's coolest summer threads are made from nature's finest cotton and linen. These materials combine all the right properties for the best summer styles. Cotton and linen will wick moister and sweat from the skin keeping you dry and cool.
Both these fibers are strong, durable, and light weight. This makes them a good fit whether used in a casual dress shirt or an entire suit. Beware cotton will wrinkle which means it might not be the best for the work place, but perfect for a day at the beach. Linen has a good reputation for being strong, light and much more wrinkle resistant than cotton, but can cost more.
If your looking for a new material this year check out seersucker. This hybrid fabric breaths better than straight cotton, and many designers are turning to it this summer. Stay away from most other synthetics. Materials like rayon or polyester. these types of materials do not breath at all. Wear a polyester shirt on a hot summer day and you be turning around to change your shirt before you even make it to the office.
2. Color
This year's trendy clothing for summer will feature light colors in several shades. Ever sit on black leather car seats on a hot day? Not nice right? That's because dark colors absorb and retain heat. The darker the color the more heat it will attract. This summer's trends will have a lot of neutral grays, light earth colors and high key, cool and warm colors.
White pants are coming back into fashion. Many designers will be rolling out loose fitting white pants this year. Just be sure to try them on first as most men don't look good in tight white pants. Not to mention they can be a bit revealing. Make sure you can't see through to your undergarments. That's not the reason you want people talking about your summer pants at the office. White can also show dirt and stains, so if you have a lunch meeting this might not be your best option.
3. The Deconstructed Jacket
If you have to wear a jacket to work or formal function, take a look at a deconstructed jacket. The summer of 2015 will see this hot trend keeping men cool. Most jackets have some kind of internal lining. This is an unneeded extra layer which can trap heat in the summer. Jackets without linings breath better and keeping way cooler in that formal setting where jackets are a must.
There is one thing to consider before buying a unlined jacket. They tend to loose their shape and form. The lining does give the jacket a bit more strength, so unlined jacks can become deformed and disheveled looking. They do make half-lined jakes that keep the lining on the top half of the jacket and not in the chest and stomach, this keeps the jacket firm while keeping the core cool.
4. Shoes
Unfortunately most of us can't wear flip-flops to the office. What's worse is men don't have many options in the shoe department. Since men can't get away with toeless sandals, they'll have to settle for sockless shoes. This summer look for trends showcasing designs modeled after, boat shoes, moccasins, and Italian loafers. These can all be worn without socks and keeping your feet cool is paramount to keep yourself cool.
5. The Return Of The Handkerchief
Ok this might not be for everyone, but many men will find the return of handkerchief as a debonaire style choice. Using a handkerchief is a stylish way to wipe the sweat from your brow. It's classy, it's cool, and it's coming back this summer. What's better, you can buy multiple styles, patterns, and colors to suit any occasion or outfit. The handkerchief might just be this summer's coolest summer trend.
6. Backups
Ok having a back up isn't really a style trend but it's never-the-less important. No matter what styles you end up choosing there will be those sweltering summer days were you'll sweet through even the best materials with the lightest colors. Have a back up ready to go, and always wear an undershirt. If you want to look cool this summer you can't look like your sweating through your shirt.