Offroading Made Easy By The TOPO2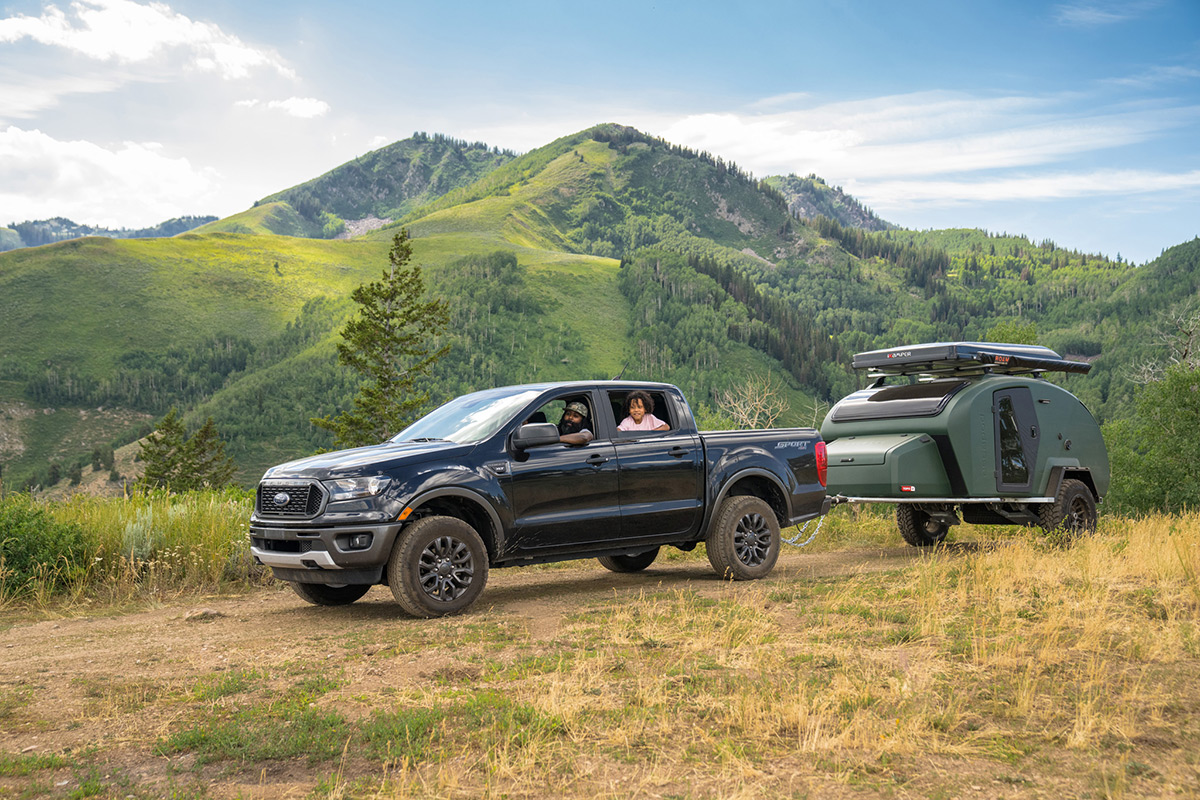 When it comes to outdoor adventures and exploring the great outdoors, few things can compare to the freedom and excitement of a camping trip. Escapod, a renowned name in the world of outdoor trailers, has always been at the forefront of innovation and quality. Their latest offering, the TOPO2 trailer, comes equipped with an exceptional feature that sets it apart from the rest—the proprietary Freeride Suspension System. Let's delve into the details of this remarkable suspension system and explore why it makes the TOPO2 the ultimate adventure companion.
Enhanced Performance and Comfort
The Freeride Suspension System is a game-changer in the world of off-road campers. Designed with rugged terrains in mind, it provides unmatched performance and comfort, ensuring a smooth and stable ride even on the most challenging trails. Whether you're traversing rocky mountain passes or tackling uneven forest paths, this suspension system absorbs bumps and vibrations, greatly minimizing the impact felt while towing the trailer.
One of the key advantages of the Freeride Suspension System is its versatility. Escapod understands that adventurers have different preferences and requirements, and this suspension system caters to them all. Whether you're carrying overlanding or just cruising on the highway, you can count on the suspension to optimize stability and weight distribution.
Durability and Reliability
Built with the highest standards of craftsmanship, the Freeride Suspension System is engineered to withstand the toughest conditions. The independent suspension arms are constructed from durable materials, ensuring longevity and reliability. Each component is meticulously designed to handle the rigors of off-road adventures, giving you peace of mind as you venture into the unknown.
Safety is paramount when it comes to outdoor expeditions, and the Freeride Suspension System is designed with this in mind. The system improves towing stability by reducing sway and minimizing trailer bounce, ensuring a reliable and more controlled journey. This feature is particularly valuable when navigating winding mountain roads or encountering sudden changes in terrain.
Superior Off-Road Capability
The TOPO2 trailer's Freeride Suspension System takes your off-road capabilities to new heights. This configuration allows the TOPO2 to have increased ground clearance, enabling you to venture into remote and rugged locations with confidence. Whether you're exploring national parks, camping near a tranquil river, or reaching that hidden mountain peak, the TOPO2 and its suspension system will get you there without compromise.
In addition to the capable Freeride Suspension, Escapod partners with vendors that complete our off-road capability packaged. Each TOPO2 is equipped with General Grabber AT/X Tires (265/75/16) and 16″ Vision 355 Manx 2 Overland Wheels. The General Grabber AT/X Tire by General Tire is an aggressive, all season all terrain tire for light trucks and SUVs. These tires are designed to balance exceptional off-road capability with on-road performance built to handle any terrain, these rugged wheels feature heavy-duty construction and all-terrain tires that provide superior traction and stability on rough roads.
Customers can also upgrade their offroad trailer hitch by selecting one of the various add-ons that Escapod offers, the fully articulating max coupler. The tri-axis design allows for the TOPO2 to follow along on any trail. The Max Coupler isolates any shockload making for a smooth ride.
Escapod has once again proven its commitment to providing adventurers with top-of-the-line equipment. The Freeride Suspension System and trailer frame found in the TOPO2 trailer is a testament to the brand's dedication to innovation, durability, and customer satisfaction. With its ability to enhance performance, versatility, safety, and off-road capability, this proprietary suspension system sets a new standard in the world of adventure trailers.
Whether you're a seasoned outdoor enthusiast or a first-time camper, the TOPO2 overland camper trailer with its Freeride Suspension System is sure to elevate your camping experience. So pack your gear, prepare for unforgettable journeys, and trust in Escapod's Freeride Suspension System to handle the challenges of the road ahead. With professional-grade materials and specialized suspension on the TOPO2, the road ahead of you is endless.