Review: 2017 Hyundai Elantra Eco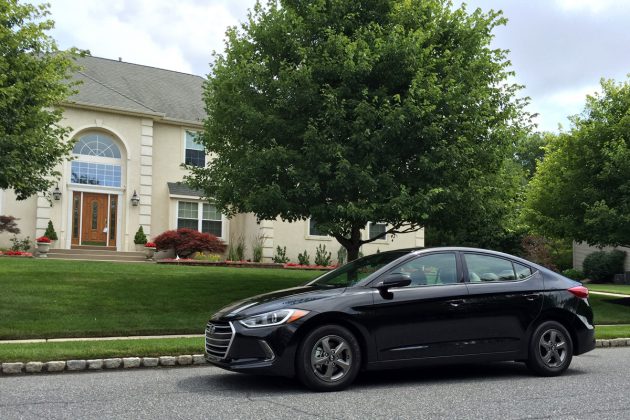 When I found out that we were getting the 2017 Hyundai Elantra Eco to test out for a week, I was excited to drive the all-new Elantra, but bummed that we were getting saddled with the "Eco" version, which I expected to deliver less performance in the name of fuel economy. But it turns out that's not the case at all.
Despite the fact that it's down 19 horsepower over the SE (128HP vs 147HP), the Eco more than makes up for that with a healthy 156 lb-ft of torque (24 lb-ft more than the SE, and available at a lower RPM range to boot), helping to propel the car from 0-60 faster than the SE. All while getting 40 MPG on the highway.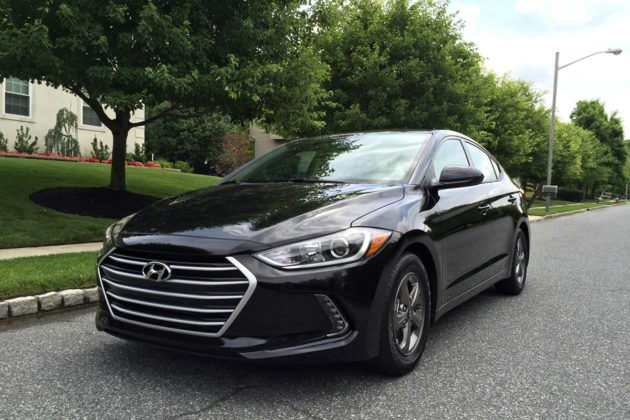 But the Hyundai Elantra Eco isn't just about fuel economy, it's the total package. The sixth-generation Elantra looks to shed that compact car stereotype with modern styling, the latest in safety and multimedia technology, and class-above features, all while still delivering an incredible value.
Looks wise, the new Elantra is sure to turn heads thanks to it's bold and sophisticated design. From the front, the car is defined by Hyundai's signature hexagonal grille that projects a distinctive character when combined with the vertical LED daytime running lights and sporty lower front fascia. In the rear, LED taillights with high tech graphics add a level of sophistication and detail you don't expect to find in this class.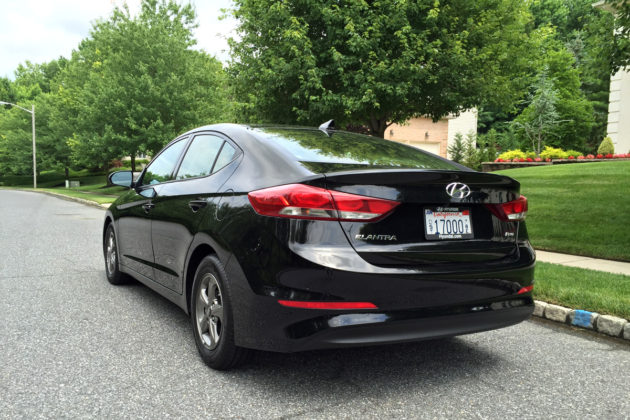 On the inside, the Elantra's modern driver-oriented design is optimized for intuitive control, improved interior roominess, high-quality materials and premium technology features. The wide design of the instrument panel provides a feeling of spaciousness, with buttons and controls placed in logical groups by function, and a slight seven degree tilt toward the driver for optimal ergonomics.
Premium interior features include a 7-inch display audio touchscreen system with rearview camera and Apple CarPlay / Android Auto support, push-button start, dual automatic climate control, heated seats, along with a leather-wrapped steering wheel and shift knob. All standard features on the Eco!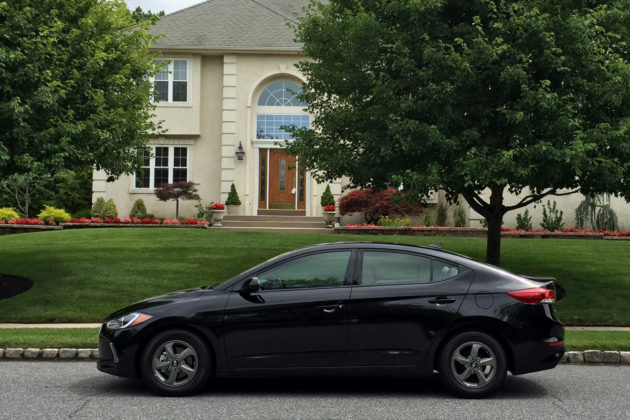 Ride-wise, the new Elantra really impressed us, with plenty of power (both around town and on the highway), great handling, better ride quality and noise insulation. Hyundai engineers really outdid themselves here, and it shows. Coming out of a 2016 Elantra, it's a night and day difference.
Pricing for the 2017 Elantra Eco starts at $20.650, a $2500 premium over the SE model. But when you factor in the many standard features that the Eco comes equipped with, the difference is pretty negligible. Add in the average fuel cost savings of $950/yr, and opting for the Eco seems like a no-brainer.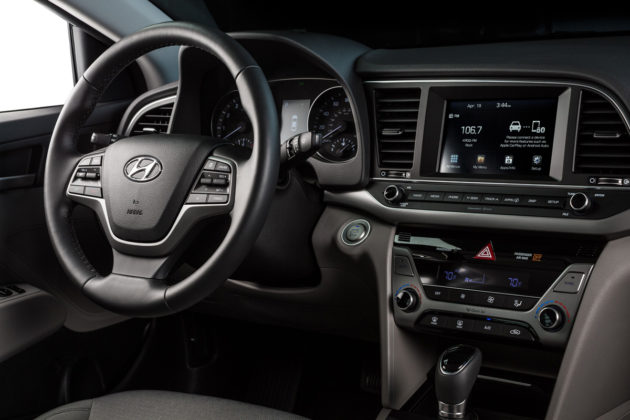 For more information on the 2017 Hyundai Elantra Eco, visit https://www.hyundaiusa.com/elantra.