The 2023 Hyundai Elantra N Brings Out Your Inner Hooligan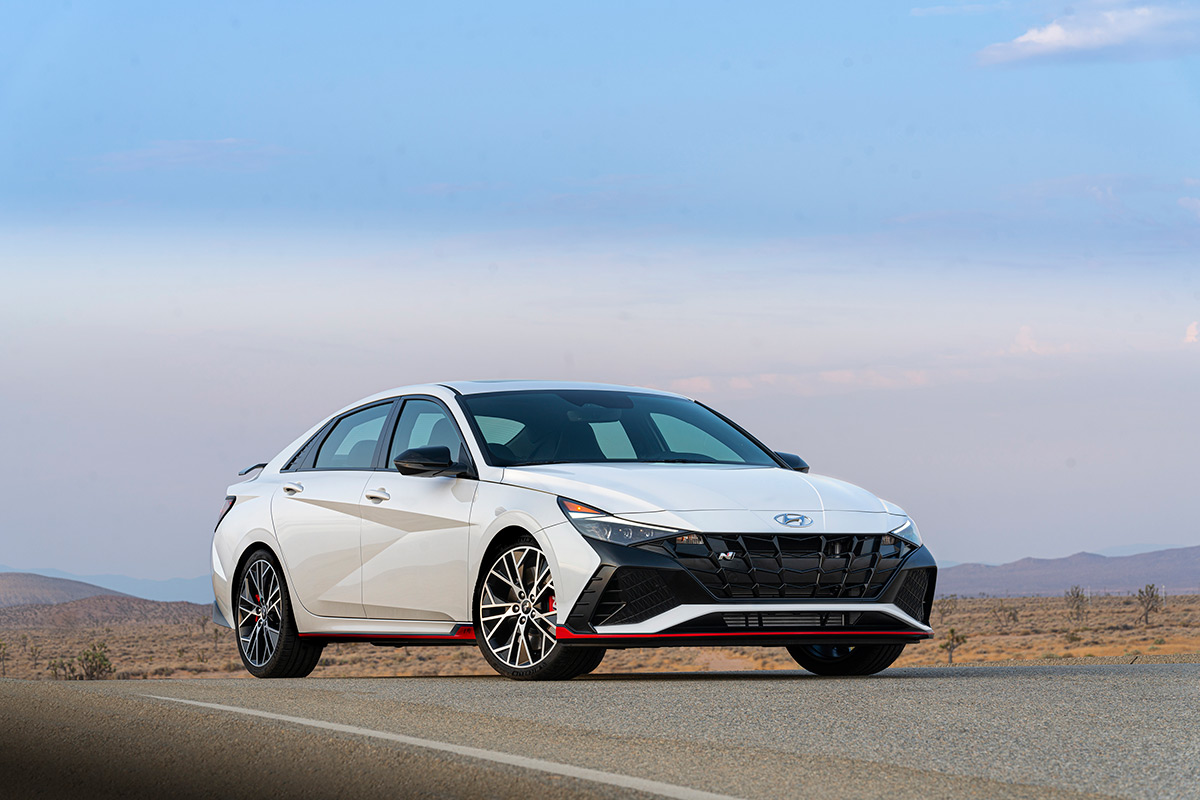 It's been a couple of weeks since I've driven the 2023 Hyundai Elantra N, yet I think about it almost daily. I remember the easy-to-use tech, the comfortable and supportive seats, and the practical rear seat space big enough for a car seat. I keep thinking about all of the different drive modes, the snappy exhaust note, and the polarizing styling. However, above all else, I contemplate how it made me feel.
In today's tech-focused race to ubiquitous transportation pods, we're in an unfortunate time when many cars are easily forgettable. Truth be told, most vehicles on the road today aren't even cars, with SUVs dominating the landscape as the market continues its push towards SUV supremacy.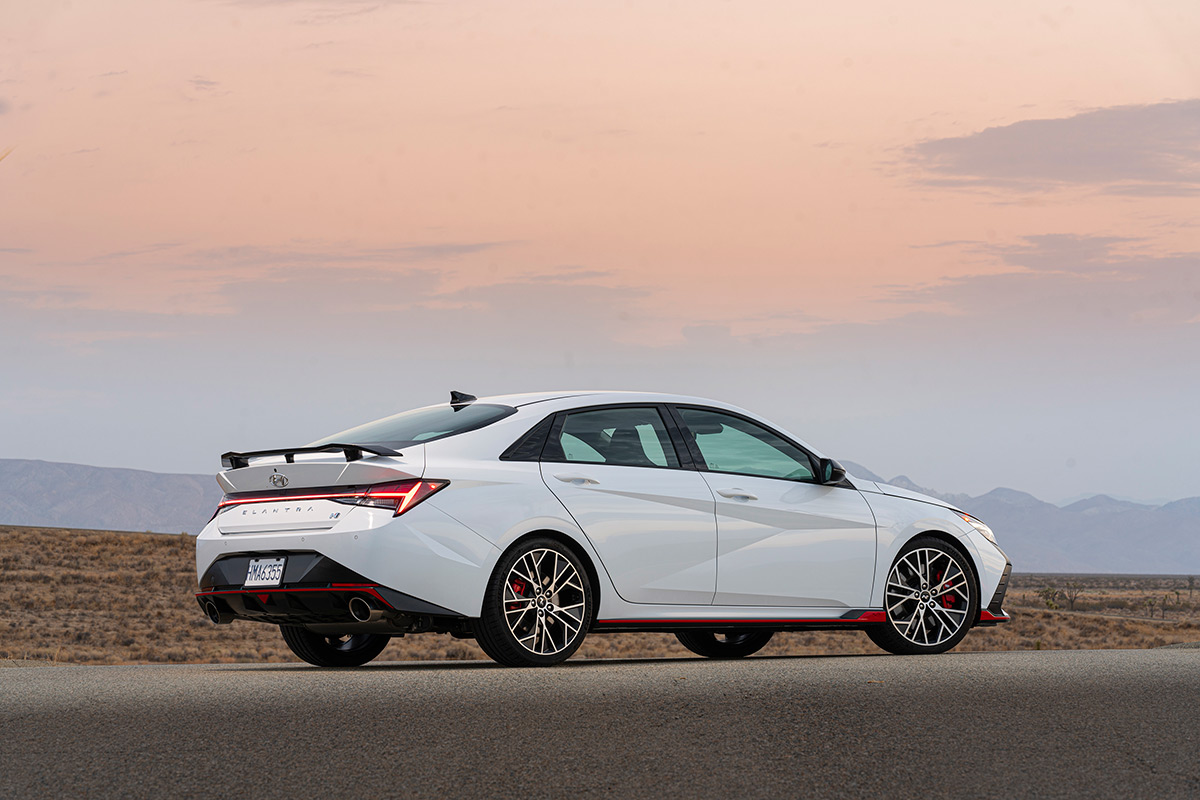 As vehicle prices continue to rise against stagnant wages in an age of rampant inflation, cars, trucks and SUVs are increasingly becoming unobtainable purchases, or at least ones that carry the same weight as purchasing a home. Sadly, you'll never experience appreciation on your latest vehicle purchase, and don't even get me started on interest rates.
In short, today's car market is a hell hole where financially sound decision-making requires sacrifice and restraint. That's why I love the Hyundai Elantra N so much. With its as-tested price of $35,425 for a 2023 N with the optional 8-speed dual-clutch transmission, it's a downright bargain considering the average price of a new vehicle is an astonishing $48,000.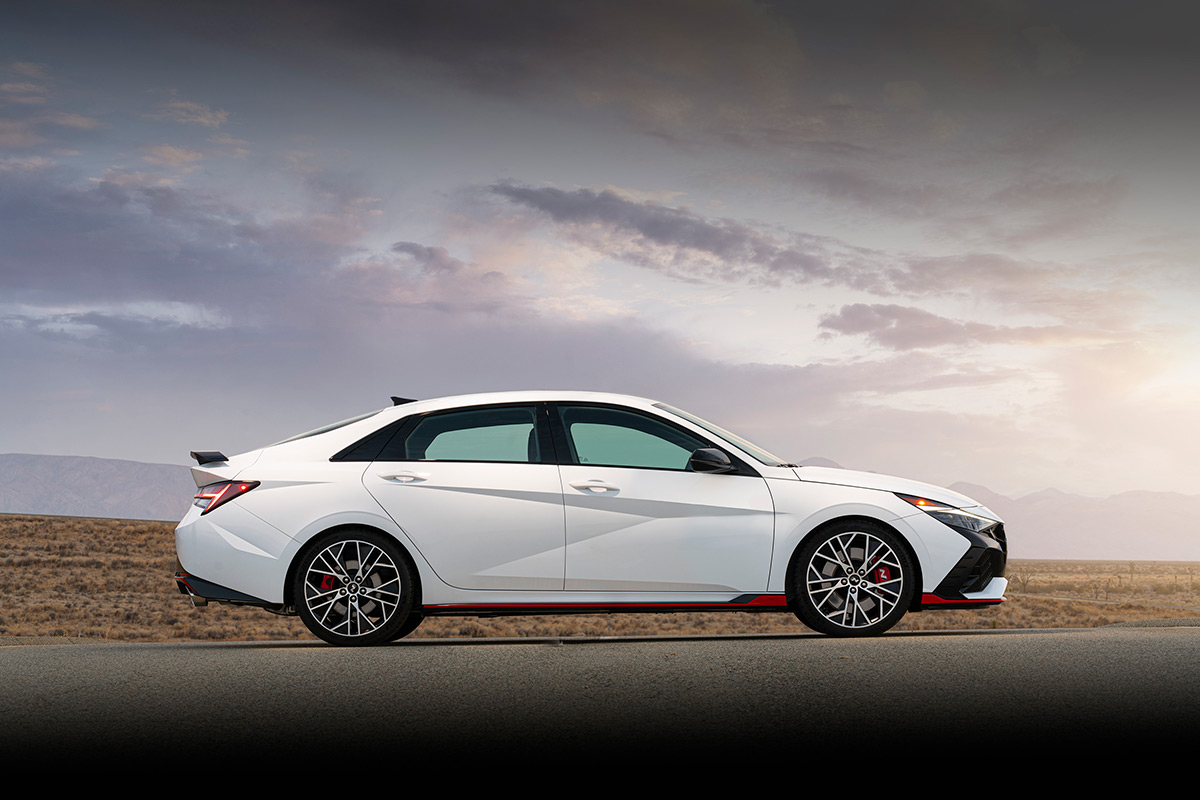 The Elantra N is the antidote to the onslaught of predictable transportation pods that focus more on screens than driving pleasure. If you love cars, products like the Hyundai Elantra N deserve your attention.
Hyundai didn't need to build a vehicle like the Elantra N. Performance cars require additional engineering time, and marketing efforts, and attract more decerning customers who can make or break a product's reputation in a forum or Reddit post. Then there's the cost of impressing a global base of automotive journalists and developing expensive parts, the list goes on and so does the suck of internal resources.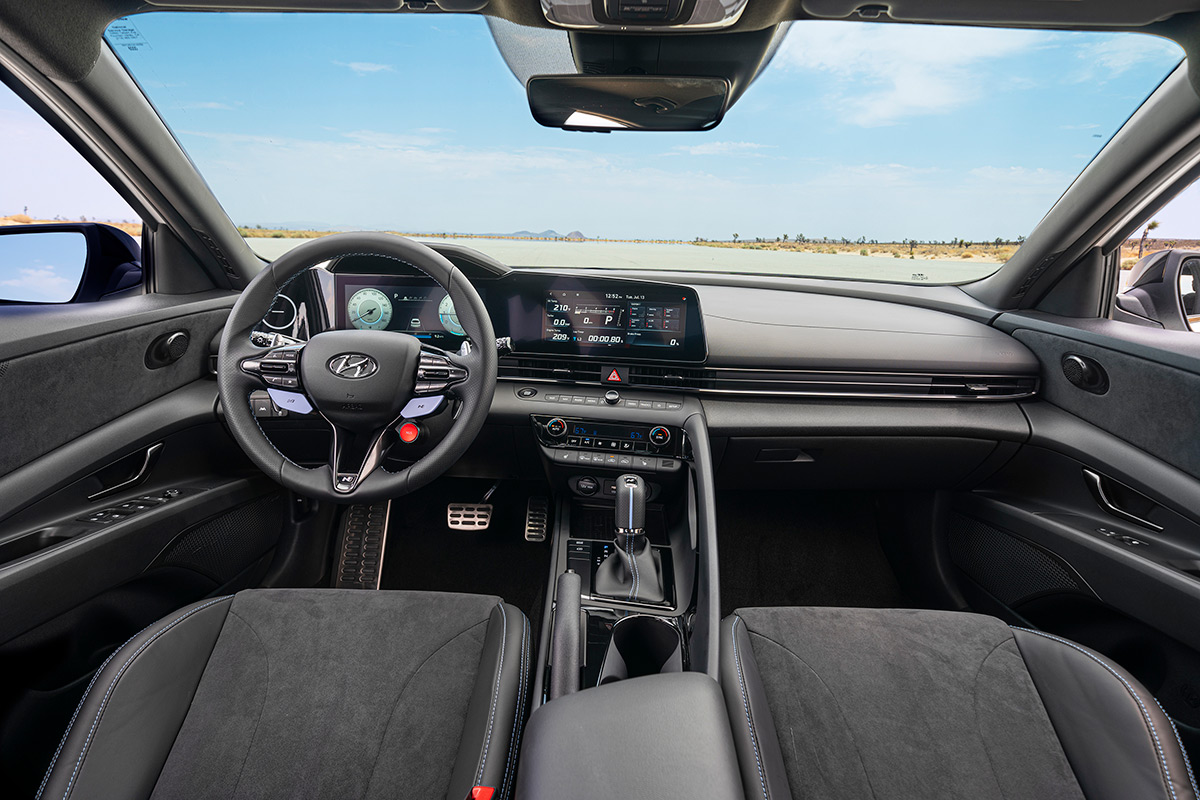 The Hyundai Elantra N represents the passionate people at Hyundai who joined the company because they love cars. Products like the Elantra are once-in-a-lifetime opportunities to leave a mark on the automotive landscape and Hyundai has succeeded in a big way.
The Elantra N is the result of a talented internal salesperson who convinced the right people that Hyundai should take away resources from developing an SUV for every market segment and build a sports sedan instead. In 2023, when automakers are on the verge of the electric vehicle paradigm shift, any investment in a fun internal combustion product is a massive victory worth celebrating.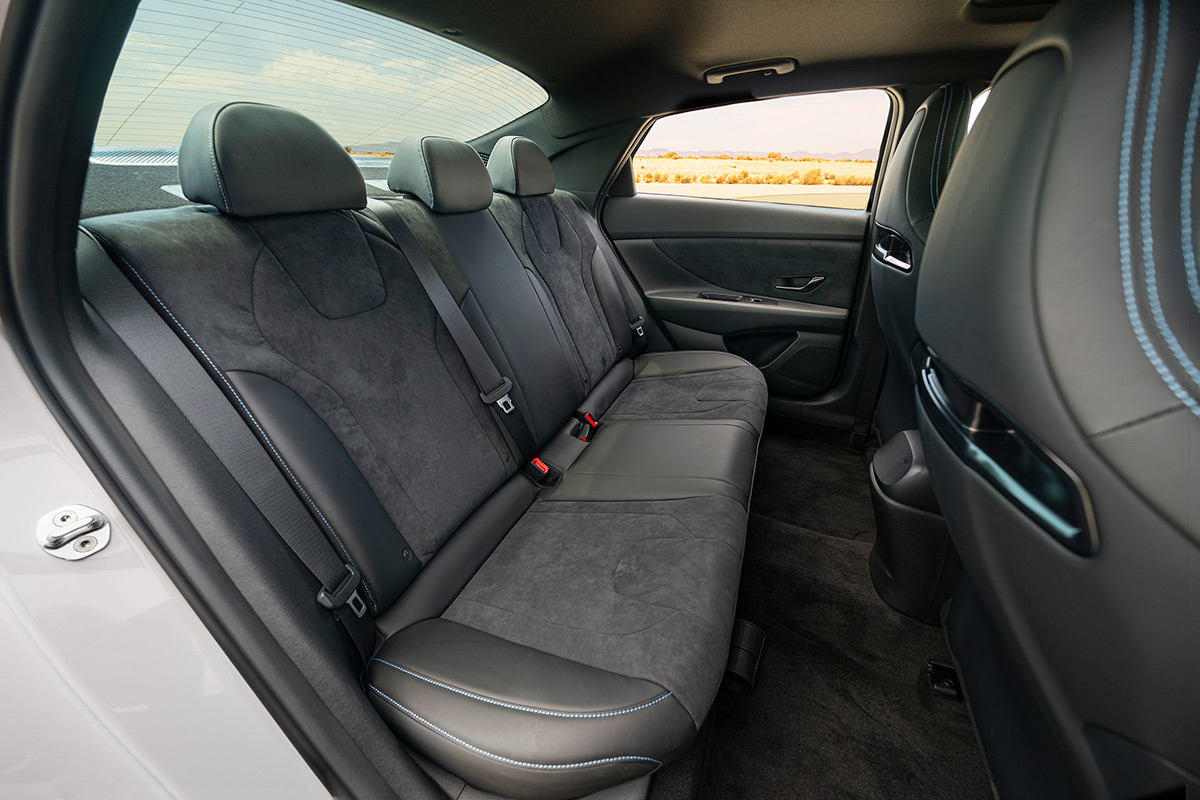 The Elantra N is powered by a turbocharged 2.0-liter inline-4 that produces 276 horsepower and 289 lb-ft of torque. This Theta II engine is paired with a standard 6-speed manual transmission or a dual-clutch 8-speed automatic transmission. The Elantra N can sprint from 0 to 60mph in only 5.8 seconds with the manual and 5.3 seconds with the automatic.
My Cyber Gray 2023 Hyundai Elantra N press car used Hyundai's optional 8-speed wet dual-clutch automatic transmission. The first turn of the wheel and the driving experience are more reminiscent of the BMW M340i than the latest VW GTI. There's a tightness to the chassis that only gets better as you push the car. The Elantra N's greatest strength is its performance balance. The engine, chassis, transmission, and brakes all feel well-matched and formed in a cohesive package of pure driving joy. The best part is that Hyundai has adopted the BMW approach to drive modes, which means you can separately adjust each aspect of the car to meet your driving style.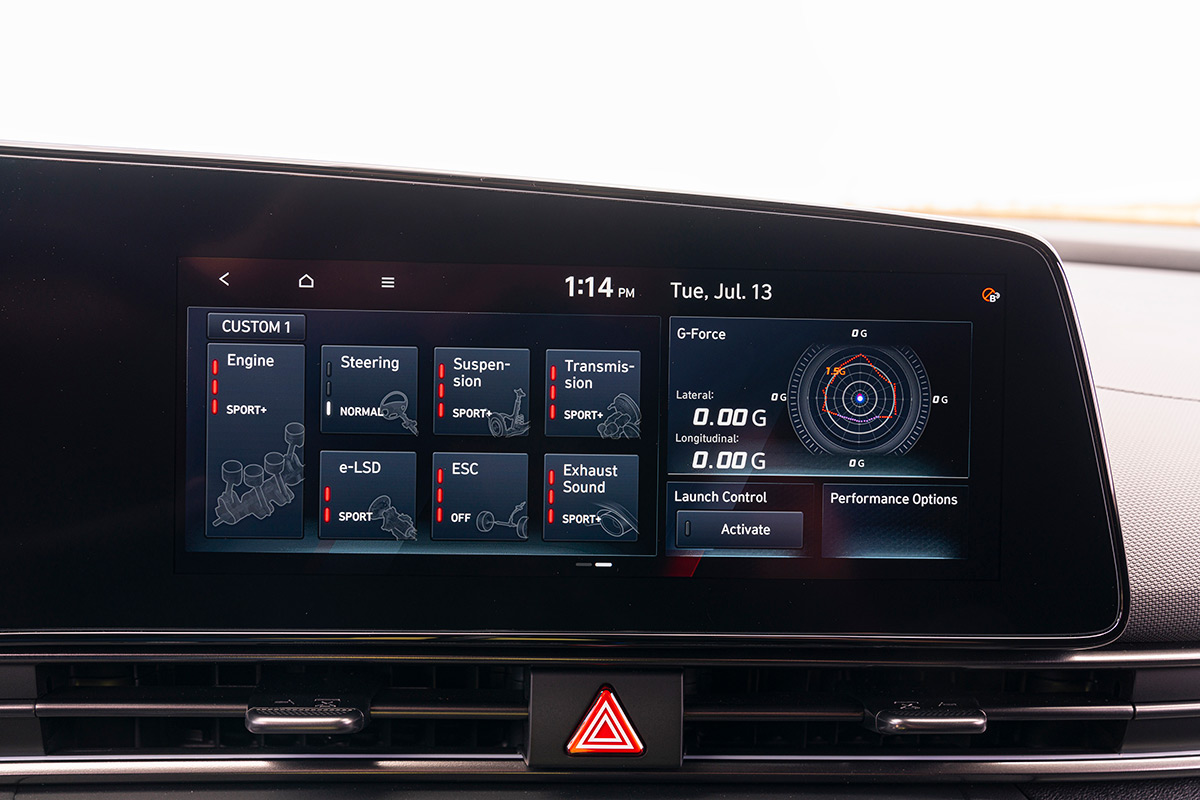 The Elantra N's different drive modes and adjustability mean it offers customers completely different driving experiences. A party trick that's fairly common on higher-end performance vehicles has now trickled down to the masses. Owners can adjust things like engine response, transmission tuning, exhaust note, suspension firmness, and steering weight. These dynamic features are tied to different pre-programmed drive modes, or you can create your own custom mode to best suit your needs.
Driving the Elantra N brings out your inner hooligan. Between the responsive chassis and crackling exhaust note, you're coaxed into driving like a teenager more often than not. It's this fun-to-drive spirit that dominates the driving experience. Everything about the Elantra N is meant to deliver driving excitement with very few gimmicks.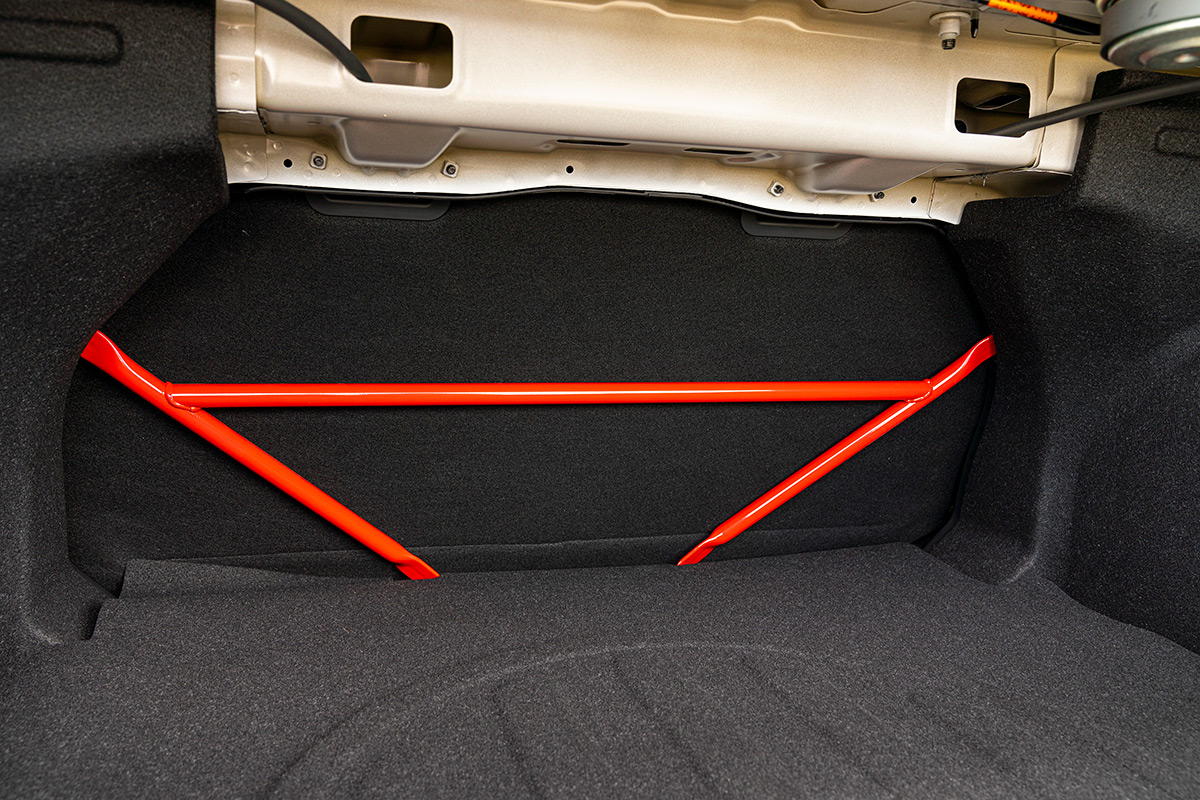 There is genuine thought to how the Elantra N was built with a host of engineering tweaks over the regular Elantra. The N features the usual upgrade package of larger brakes, a more powerful turbocharged engine, and adjustable suspension, but there's far more than that. Hyundai added Michelin PS4S summer performance tires, a completely new steering rack, bespoke independent rear suspension, and a complete overhaul of chassis reinforcements. Hyundai even added a strut bar across the trunk to improve rigidity and painted in bright red to impress your friends. All of these changes create a cohesive package that's sure to put a smile on your face.
If you're in the market for a fun and affordable performance car with room for a small family, the 2023 Hyundai Elantra N is hard to beat. Thanks to its potent combination of performance and practicality the N is the perfect daily driver for the enthusiast with responsibilities.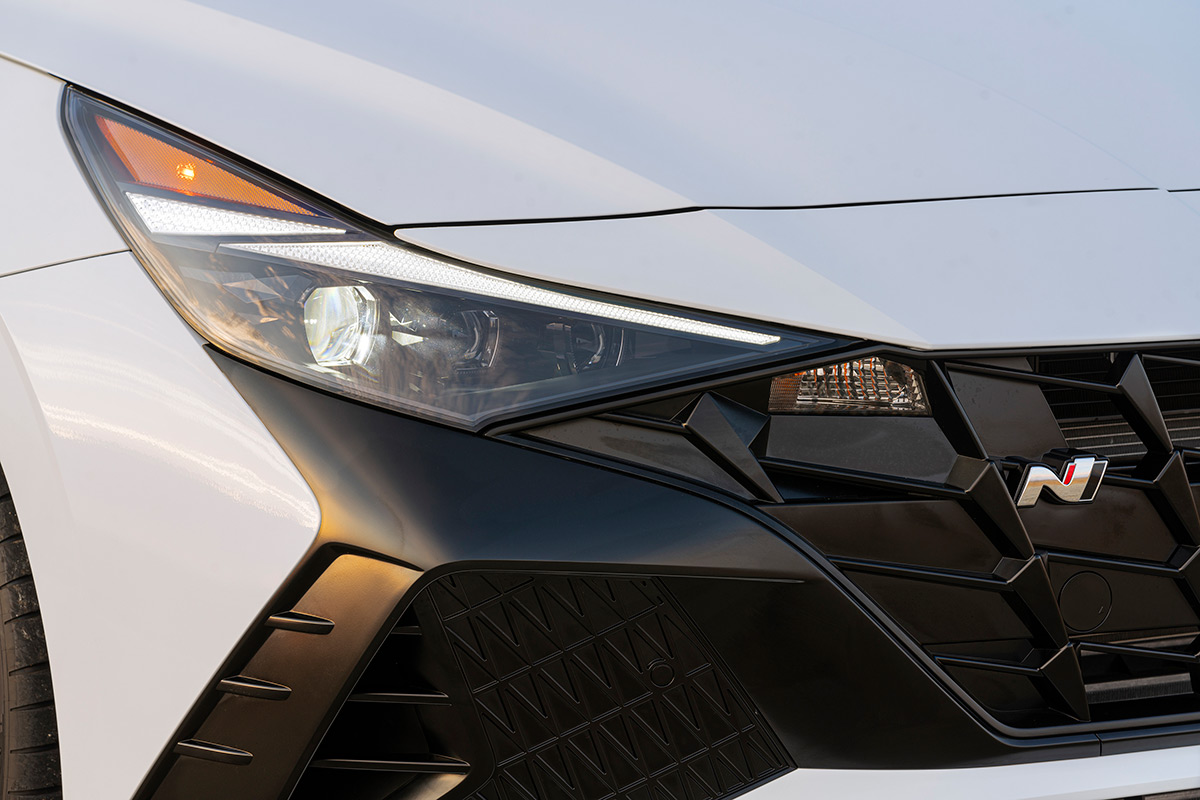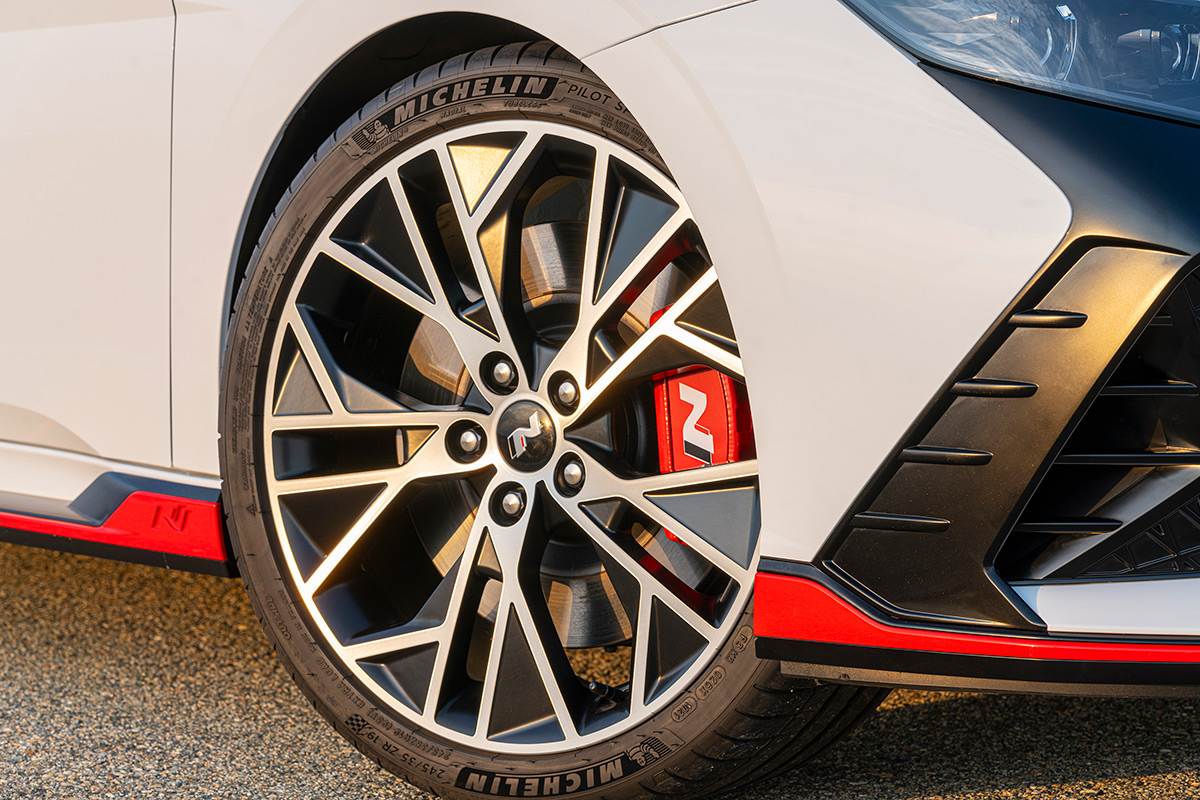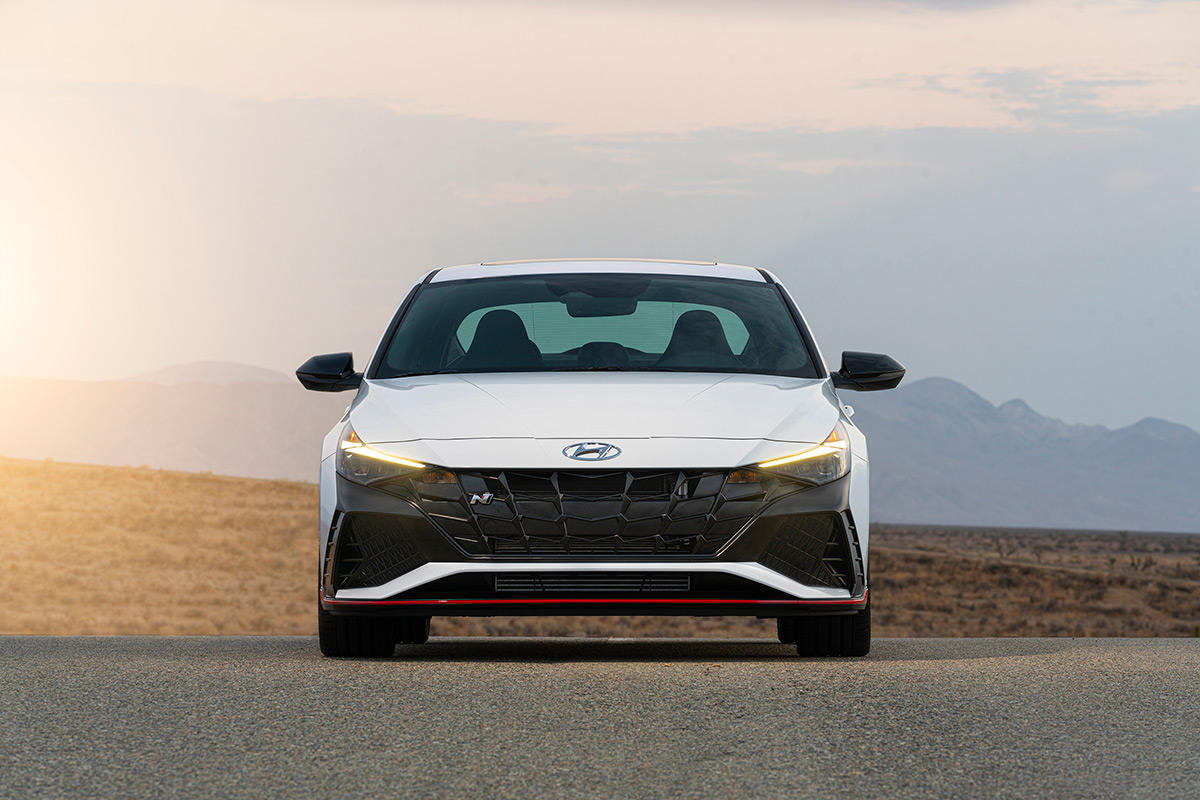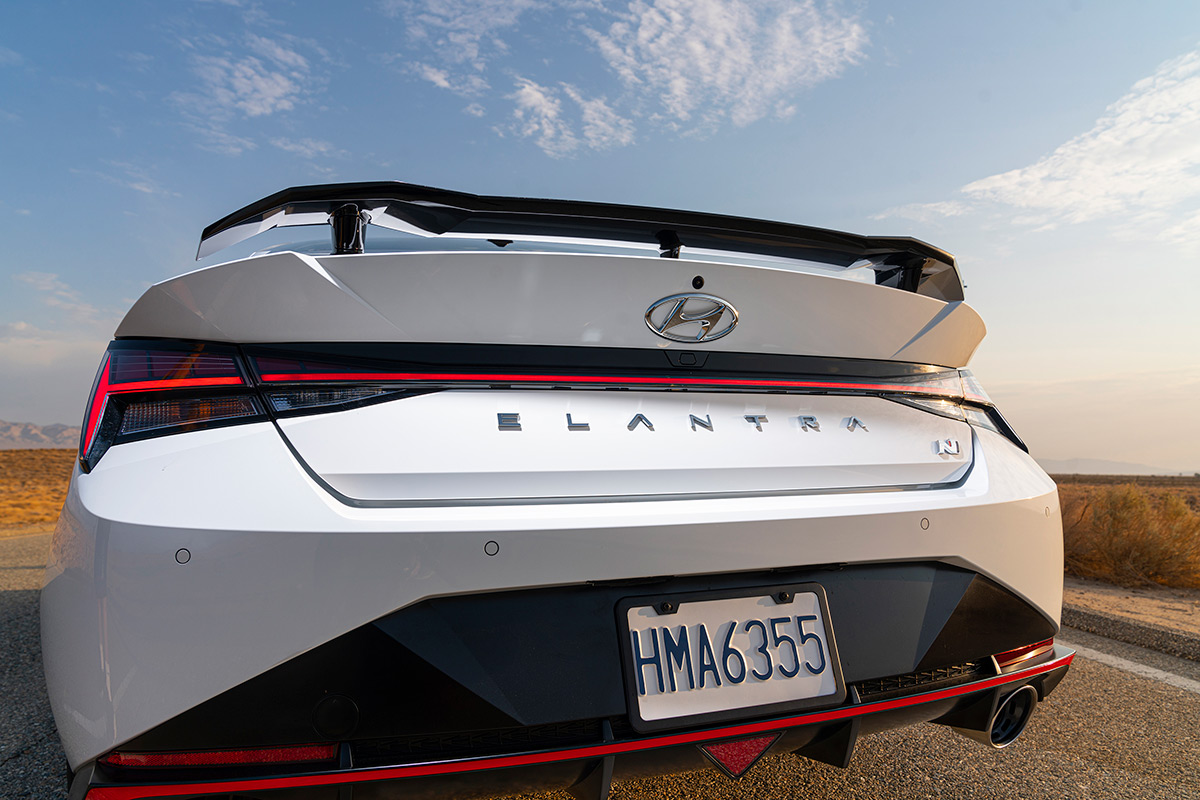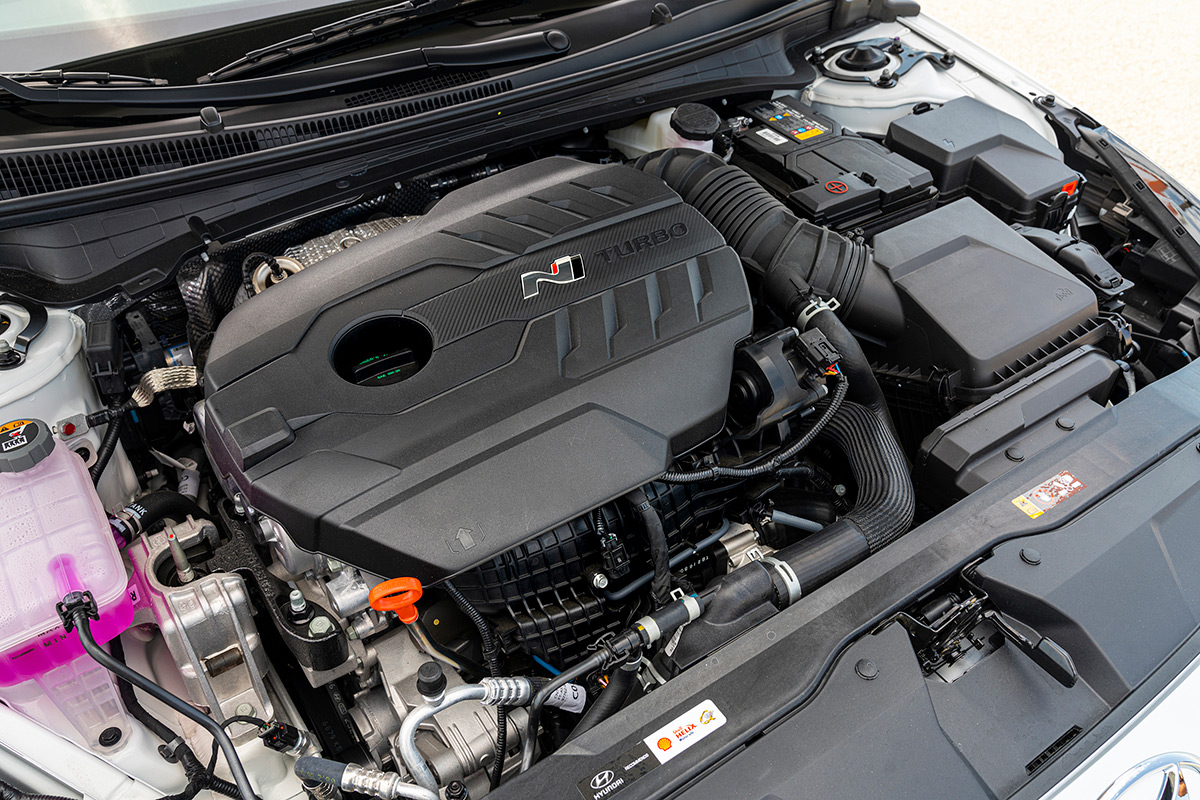 What do you think of the 2023 Hyundai Elantra N?