Superformance Celebrates 30 Years With Shelby Edition Cobra CSX10000 Sports Car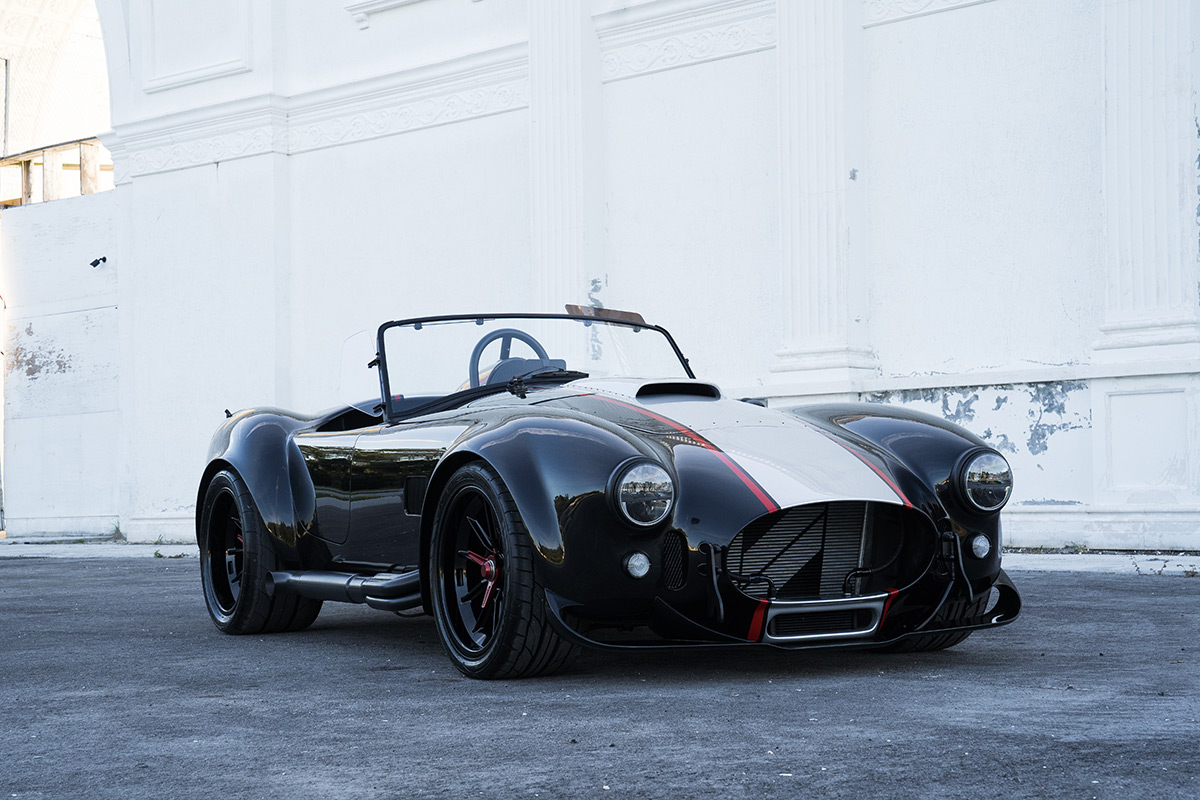 Superformance kicked off its 30th anniversary with the introduction of the first ever Shelby edition Superformance MKIII Roadster during the SEMA show in Las Vegas. Each car will combine the championship DNA heritage with updates developed by Superformance over the past three decades to construction techniques, materials and performance.
"In an effort to continue to evolve in the constantly changing automotive environment, we're proud to announce this collaboration between Carroll Shelby Licensing and Superformance," said Lance Stander, CEO of Superformance. "The new sportscar retains the timeless beauty of the original Shelby 427 Cobra while blending some modern touches to accentuate the iconic classic. The 'Restomod' aspect of the market today is the driving force behind this project. The CSX10000 is a blend of old and new as it incorporates several desirable features that prospective buyers want."
Through an agreement with Carroll Shelby Licensing, these anniversary Shelby edition cars will carry a Shelby CSX10000 number and certificate.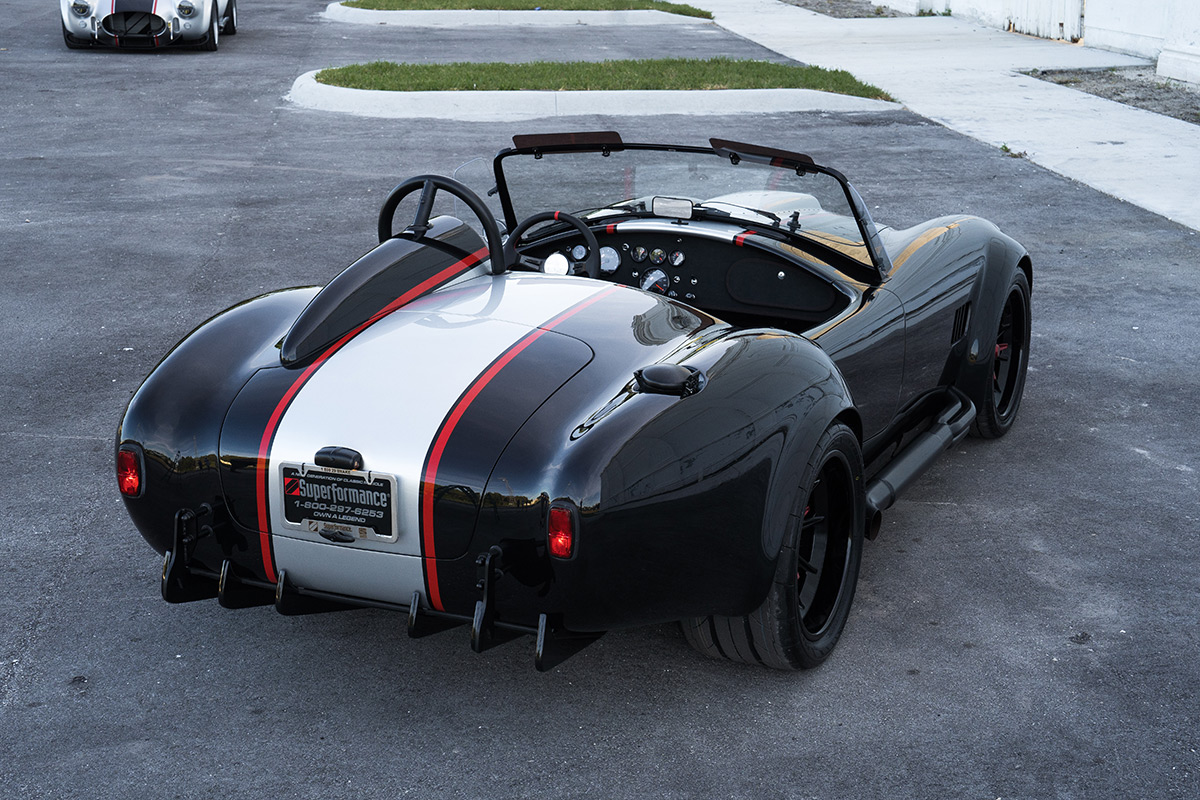 "Carroll Shelby was a firm believer in continually improving his vehicles. This anniversary roadster is a great collaboration between our companies, and we know it would have made Carroll proud," said M. Neil Cummings, CEO of Carroll Shelby Licensing, and co-CEO of Carroll Shelby International.
As you may know, since 1994 Superformance has been distributing complete rolling chassis racecar replicas and continuation Shelby Cobras. Working with specialty car builder Hi-Tech Automotive, the company produced and distributed more than 6,000 rolling chassis through independent dealerships worldwide. Each one is aesthetically and dimensionally correct, engineered in the image of some of the most iconic classic sports cars of all time. All are built under license from trademark holders including Ford, Shelby, GM and SAFIR GT40, adding authenticity and value.
The Superformance rolling chassis is completely assembled and ready for the buyer to install a drivetrain of their choice. The CSX10000 leverages the Superformance MKIII's rectangular box frame, heavy duty TIG welded ladder frame chassis with front and rear crumple zones, independent suspension with adjustable coil overs and unequal length A-arms. Wilwood power-assisted front brake calipers and optional power steering are available.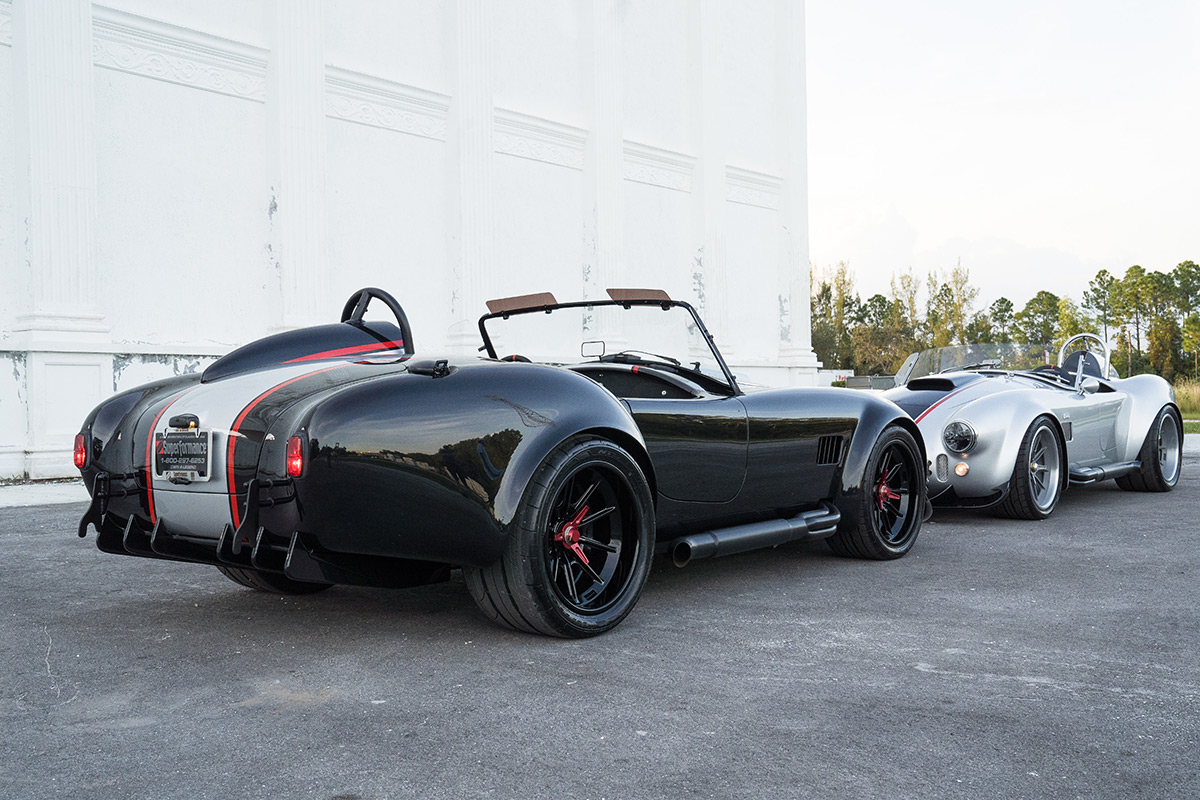 The Shelby edition Superformance MKIII visually relies on the Shelby Cobra yet is modernized for aesthetic and functional purposes. This latest evolution of the famed roadster sports the famous silhouette while specially designed 18-inch wheels that resemble the original Cobra wheels feature Continental Extreme Contact Sport tires (335/30ZR18 at the rear and 275/35ZR18 in front).
The roadster is engineered to handle various grades of power per the owner's preference. The steel-reinforced fiberglass body is bonded to the chassis and is unstressed. Weight varies between 2,400 and 2,660 pounds, depending on the engine installed.
Inside the cockpit, the new car celebrates inscribed custom electronic gauges.  The interior is luxuriously upholstered in custom leather and Alcantara with contrasted red double stitching incorporating aluminum rivets in the seats and center console.  The Alcantara dash is complimented with red double stitching as well.
Superformance will offer 30 of these 30th anniversary MKIII's to commemorate this milestone; these cars will carry the first series of CSX10000 numbers.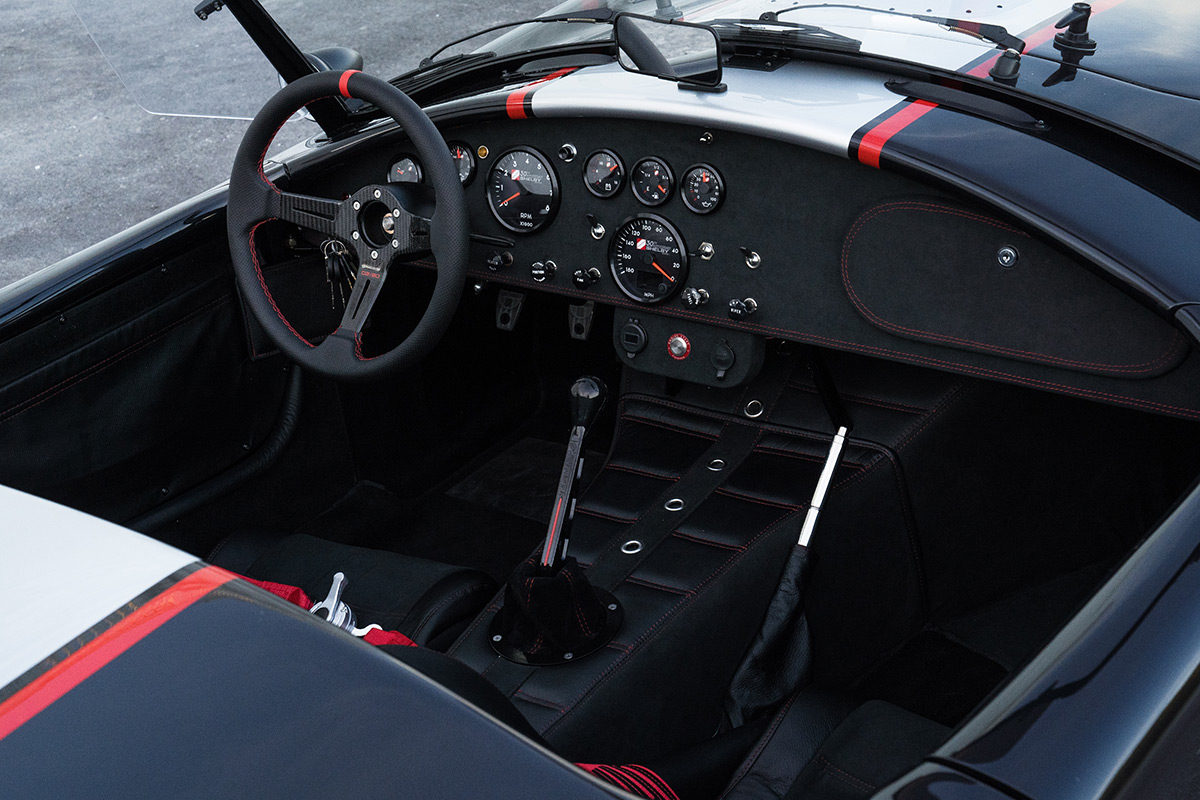 Other key features of the anniversary cars include:
Newly designed MKIII Body with front splitter and rear Diffuser
Carroll Shelby's name inscribed into the integrated Padded helmet diffuser
Shelby CSX chassis number
Shelby MCO certificate
LED Headlights
Anniversary color/stripe designs – Carbon Flash Black with Sterling Marlin Crystal Laurit Stripes with Monza Red Pin Stripes or Sterling Marlin Crystal Laurit/ Carbon Flash Stripes with Monza Red Pin
Custom carbon fiber steering wheel
Serialized anniversary plaque 1 of 30
Commemorative 30th anniversary badging interior and exterior
Options include a blackout package, low profile Lexan windshield and custom lap belts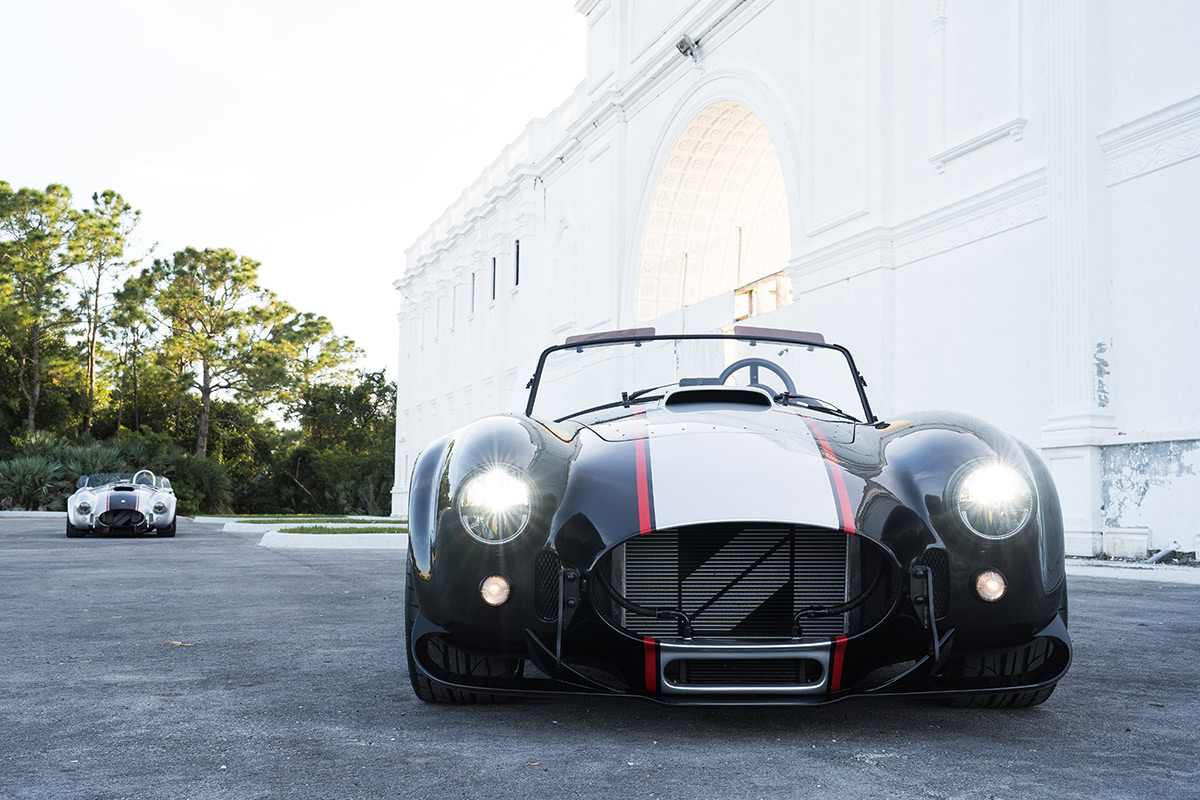 "The Superformance 30th anniversary Shelby edition MKIII Roadster stays true to the spirit of the cars built by Carroll Shelby in the 1960s, but has modern and aesthetical enhancements," said Stander. "The enhancements are much like those on the CSX9000 Shelby Daytona Coupe."
These anniversary editions start at $125,000; only 30 cars will be built. The cars will be sold completed but without engines and transmissions. The selection, purchase and installation of the drivetrain are the responsibility of the purchaser. Orders are now being taken. 
For more information, visit www.superformance.com.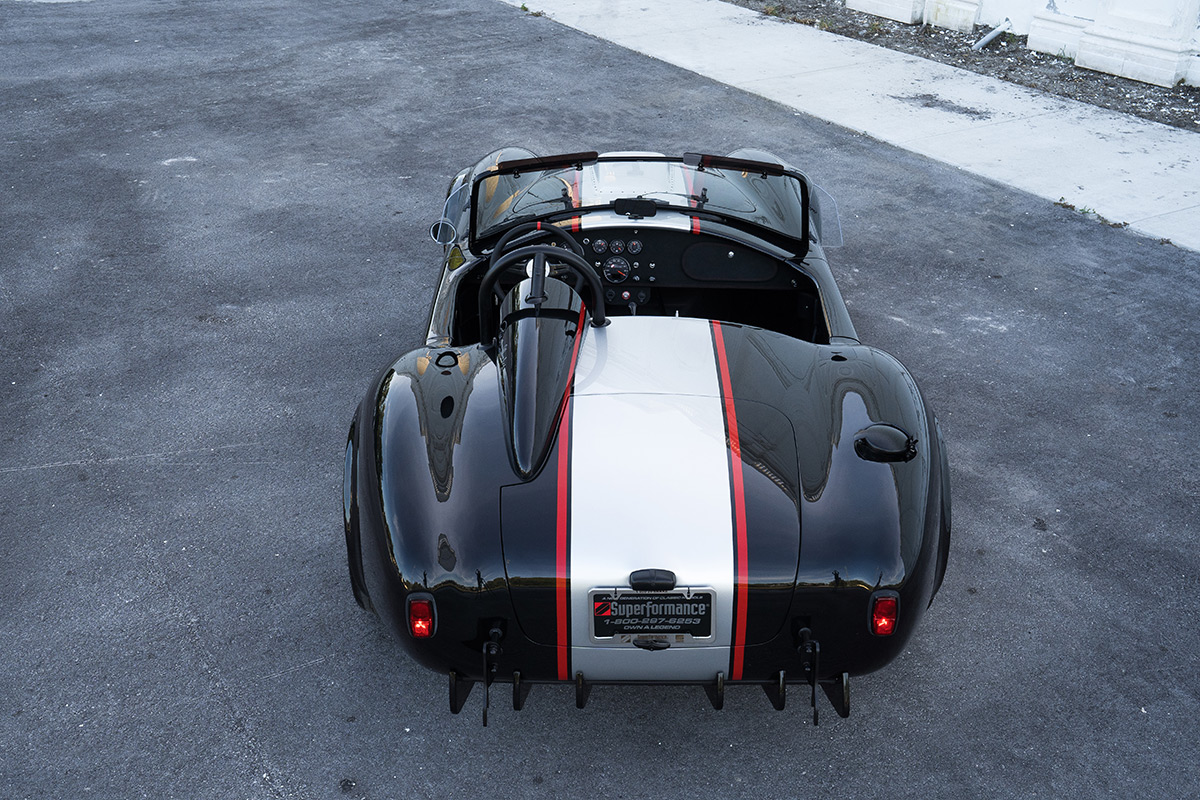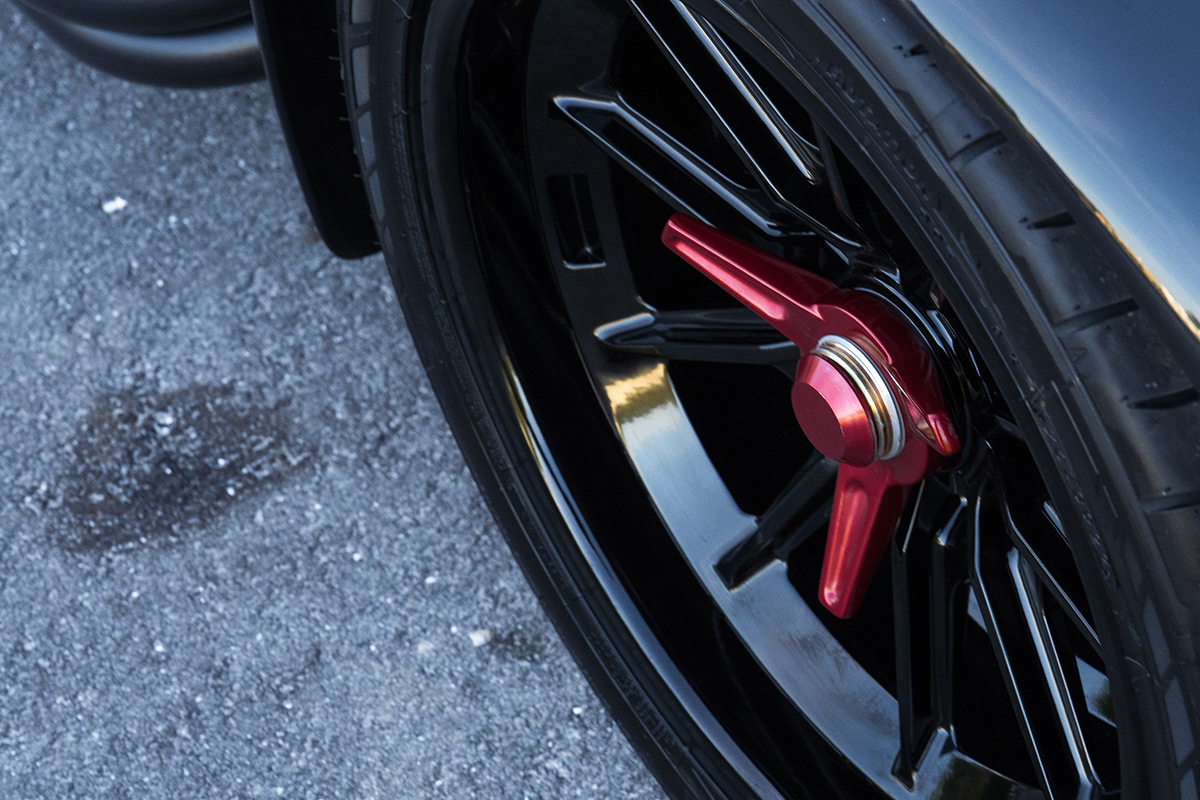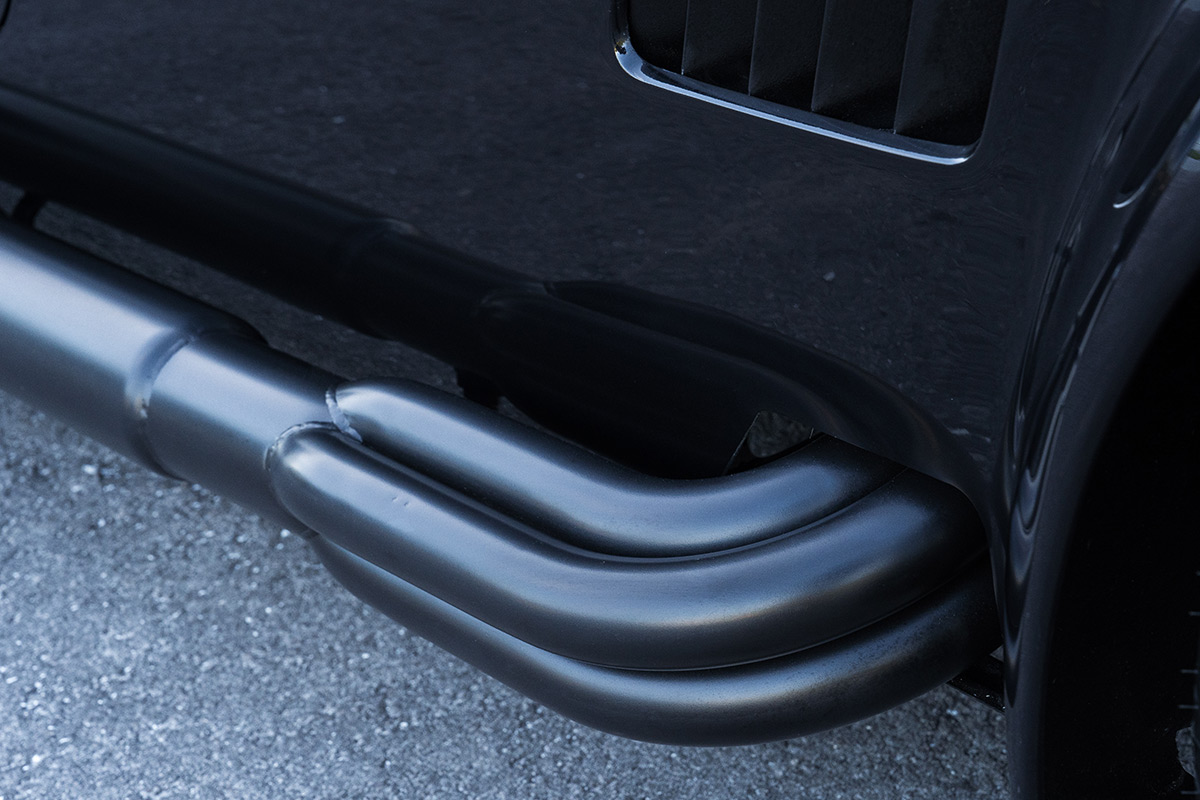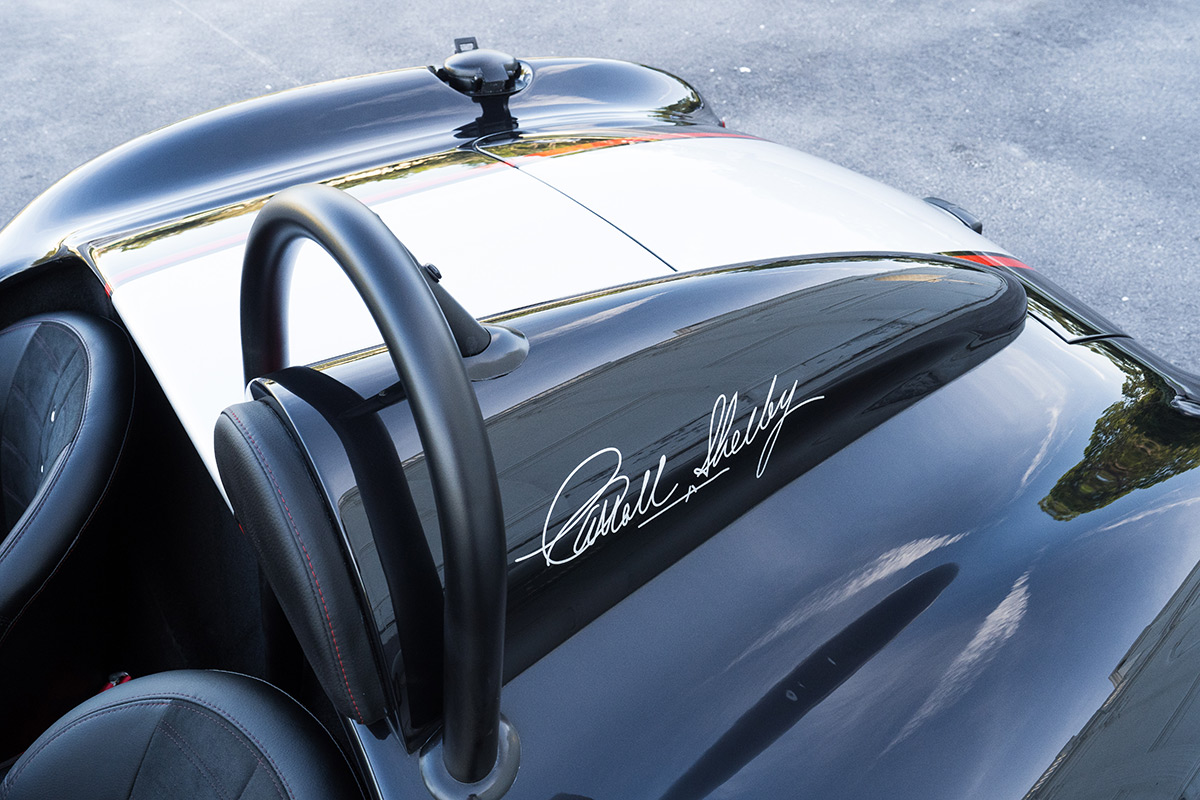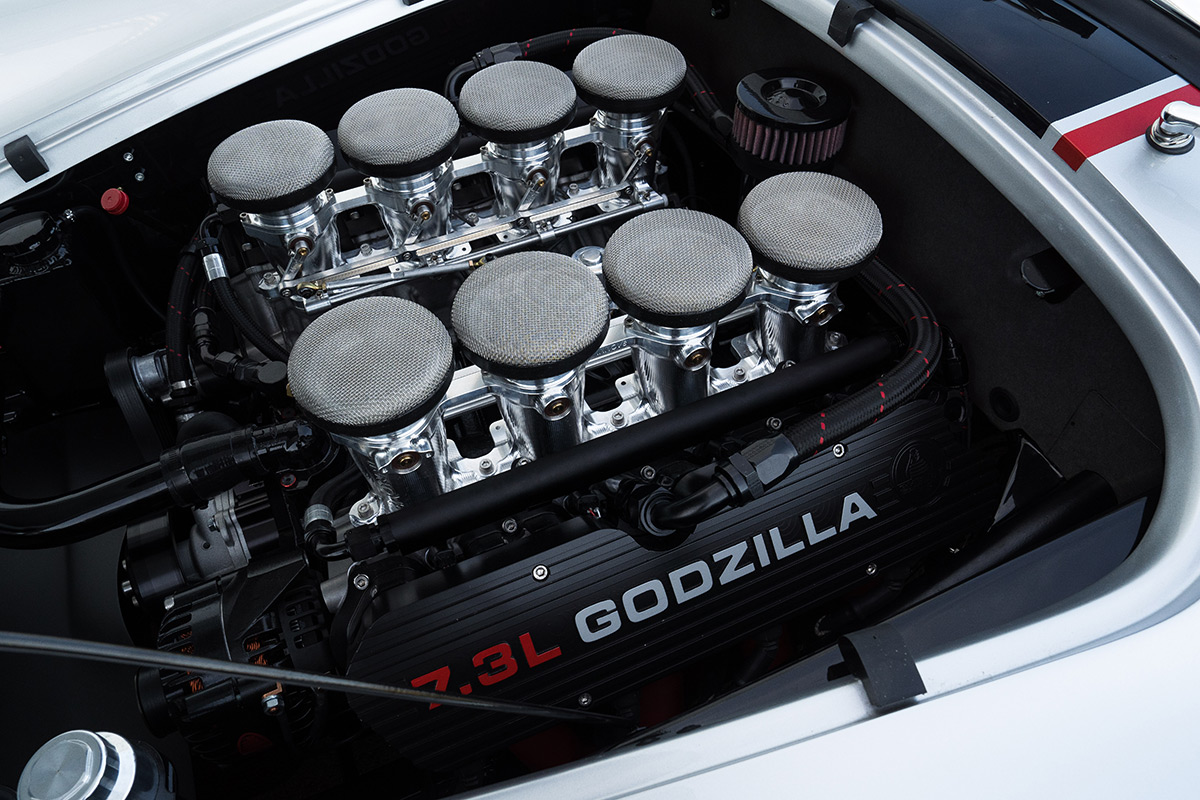 Photos courtesy of TimePiece PR & Marketing