The Fisker Karma Is Back.. Introducing The Karma Revero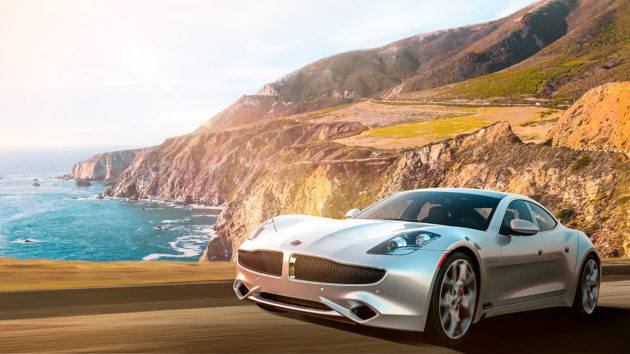 The first time I saw a Fisker Karma in person, it stopped me dead in my tracks. Designed by Henrik Fisker, the guy who designed the BMW Z8 and Aston Martin DB9, the car was absolutely stunning, and celebrities like Justin Bieber, Al Gore, and Leonardo DiCaprio all bought one.
So how did it all go so terribly wrong? Unfortunately, the car was rushed to market and was plagued by poor reliability, build quality, and a tendency to catch on fire. And by 2013, the automaker had filed for bankruptcy.
Wanxiang, the Chinese auto parts company that bought Fisker out of bankruptcy last year, has revealed their resurrected Karma, which looks pretty much identical to the old car (no complaints there), but fixing all of the problems that plagued the old car. The name of the car has also changed, now known as the Karma Revero.
Karma spent the last year improving every key component of the Revero, with a better infotainment system, better smartphone connectivity, swapping suede for leather, and reworking the wiring harness (presumably to solve the Karma's spontaneous combustion issues). The roof-mounted solar panel has been improved as well, and he company claims that "our solar roof will create enough energy to power the car."
Performance specs for the Revero are pretty much the same as before: 0-60 in 5.5 seconds, a top speed of 125 mph, 20 MPG when using the gas motor, a 50 mile EV-only range, and 52 eMPG overall.
Sales are scheduled to start in late 2016, with the Revero is expected to cost around $100,000. But the big question on everyone's mind – Can the Karma Revero compete against Telsa, Porsche, and the other high-end plug-in hybrids out there, especially given the car's checkered past? We'll just have to wait and see..