Review: The All-New 2013 Nissan Sentra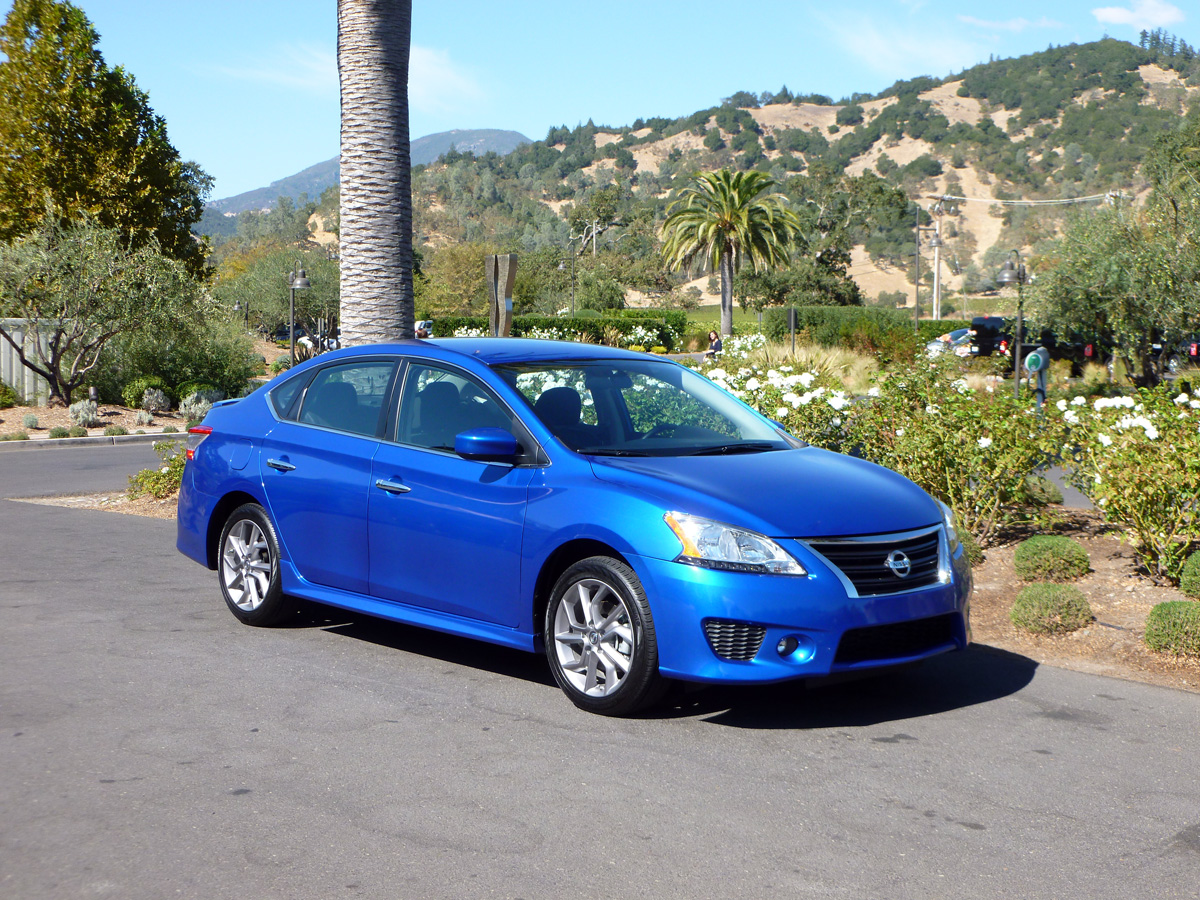 Back in August, Nissan unveiled the all-new 2013 Nissan Sentra, and I was blown away by how good the new model looked, sharing a strong resemblance to the 2013 Nissan Altima. I could not wait to take a closer look at the new Sentra and see how it looked in the flesh. Luckily, I was about to get the chance to do just that.
A few weeks ago, Nissan flew me out to San Francisco so that I could drive the 2013 Nissan Sentra! We drove our Sentra SR from San Francisco to Napa Valley, which gave us a chance to really put the car through it's paces. I was tempted to recreate that scene from Bullitt in the Sentra, but I didn't think the folks at Nissan would appreciate that. 🙂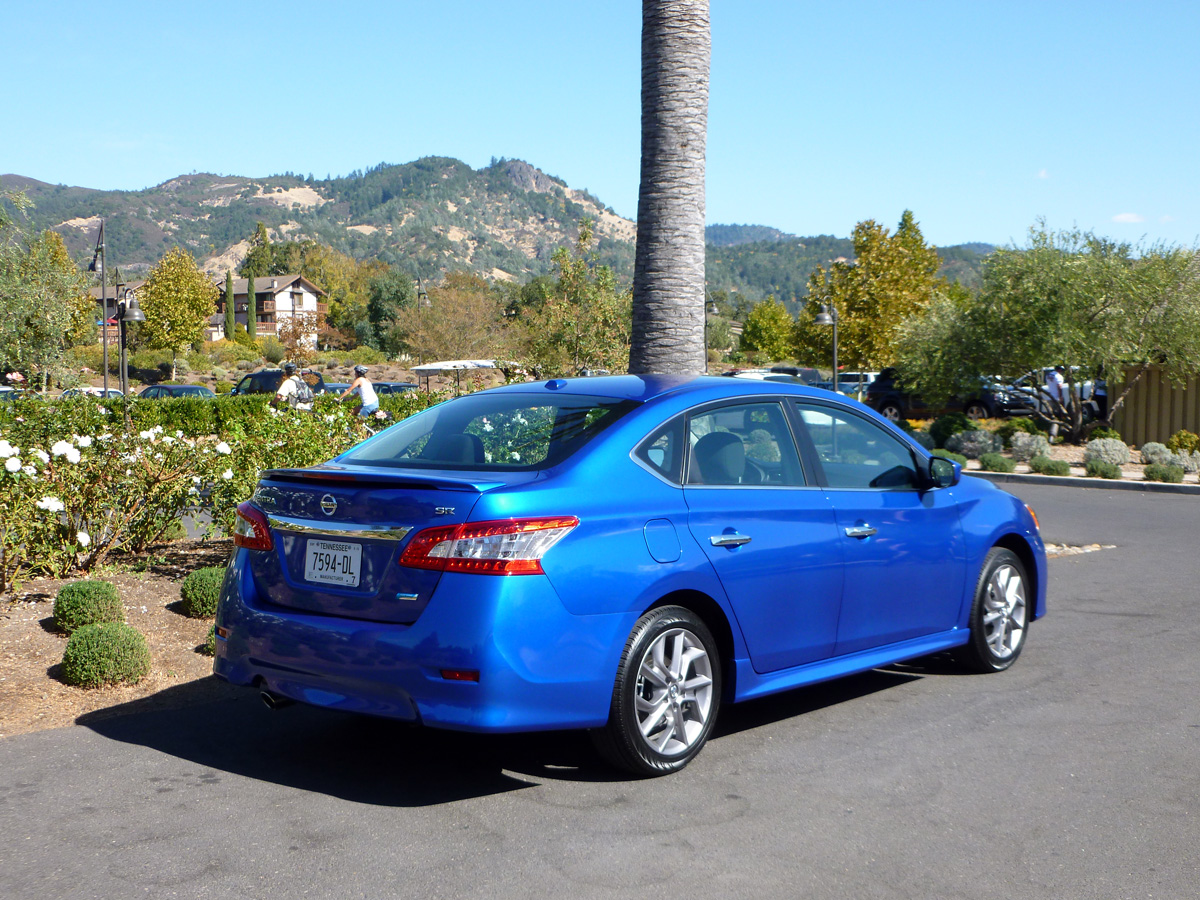 In addition to it's sleek, stylish and sophisticated new looks, the Sentra also offers some pretty impressive numbers: 0.29 coefficient of drag, best-in-class 34MPG combined fuel economy, a real-world driving range of over 415-miles, and an outstanding 37.4″ of rear seat legroom to name just a few.
Like the totally re-invented 2013 Nissan Altima and Pathfinder, the Sentra's makeover focuses on a class-above look and feel inside and out, as well as engineering efficiency that results in a 5% reduction in weight, while adding slightly larger overall dimensions & more interior room. I'm 6'2″ and I had PLENTY of room for myself, no complaints whatsoever.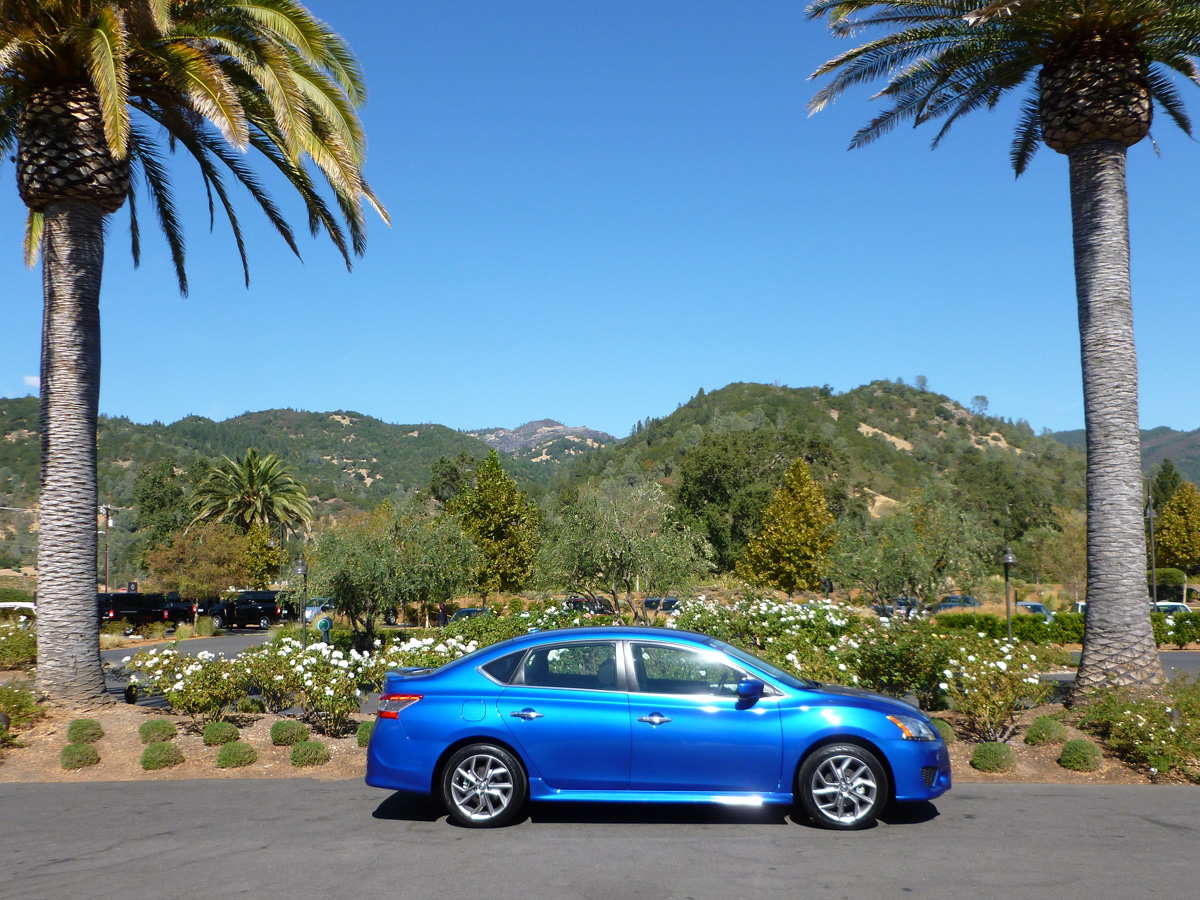 At the heart of the new Sentra is a more fuel-efficient 1.8L 4-cylinder engine that puts out 130HP and 128lb-ft of torque. While it won't win you any drag races, the 13% improvement in fuel economy will make you feel like a winner at the pump! FE+ models achieve 40 mpg on the highway, while other Sentra models get 39 mpg on the highway.
If you're a technology nut like me, you're going to love all of the available features in the new Sentra. Available technology includes a fantastic navigation system (which saved us when we got lost on the way to Napa), Pandora radio, Bluetooth streaming audio, and a large 5.8-inch touch-screen display.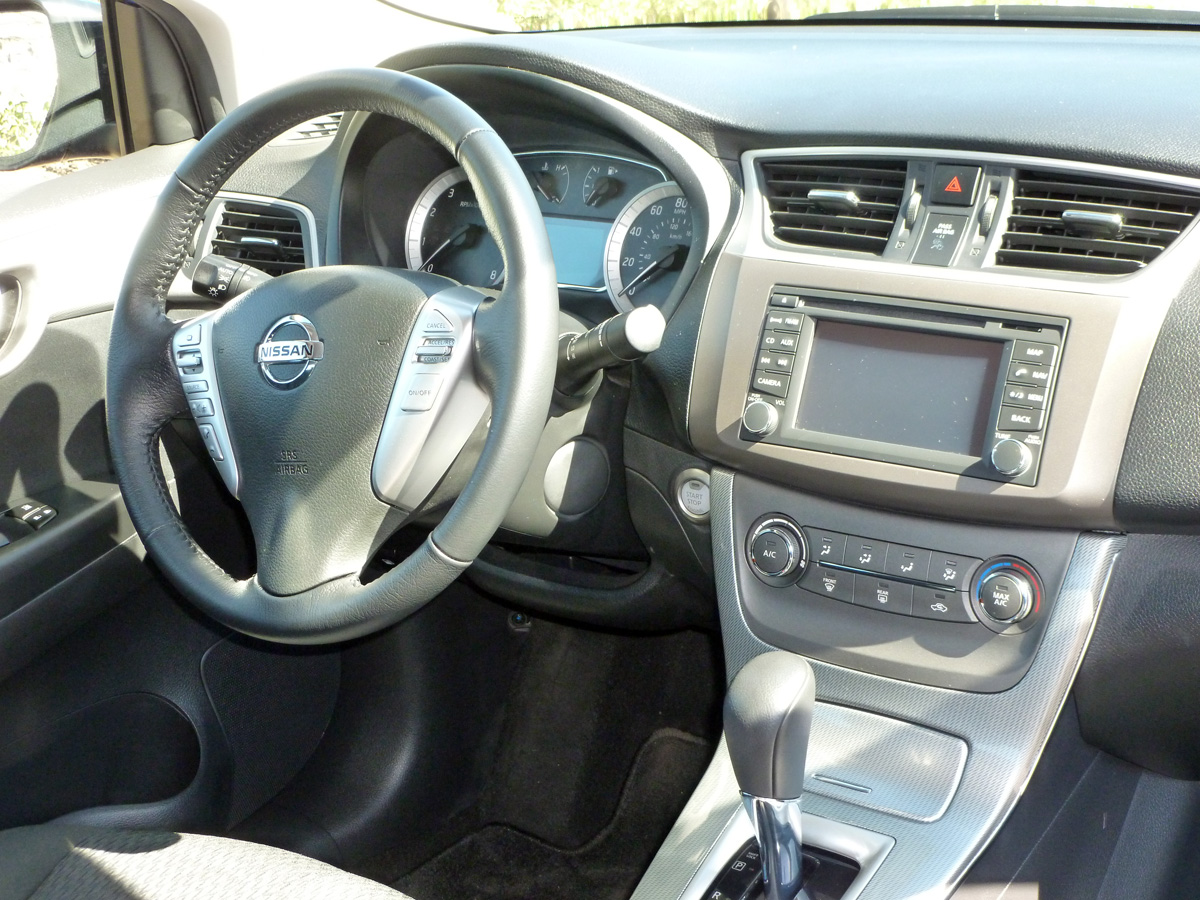 Other available features range from Dual Zone climate control and a Bose premium audio system with 8 speakers, to Nissan Intelligent Key keyless entry and push-start ignition system, Bluetooth Hands-Free Phone System and RearView Monitor. And one of the coolest features, the Tire Pressure Monitoring System (TPMS) with Easy Fill Tire Alert feature. It's incredible to see these kind of features offered in a compact car!
Pricing for the 2013 Nissan Sentra starts at just $15,990 (for the Sentra S 6MT), with the well-equipped Sentra SL starting at $19,760.
Disclosure: Nissan provided us with travel/hotel accommodations to attend the Nissan Sentra media preview.