The Upcoming 2024 Nissan Z NISMO Comes With A Hefty Pricetag!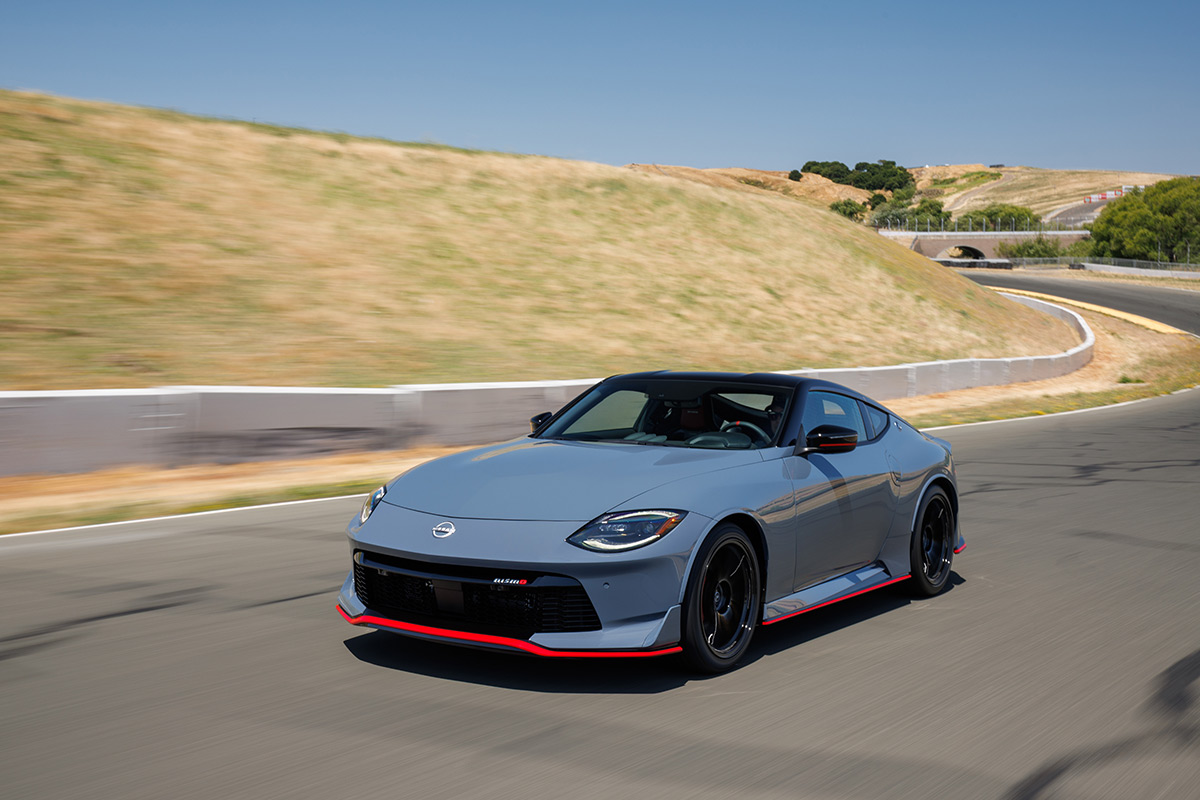 Earlier last month, we told you about the upcoming 2024 Nissan Z NISMO, which boasts extra power, along with numerous enhancements for better track performance. While it sounded rather promising, there was no mention about price.
This week, Nissan finally announced pricing for the 2024 Z NISMO, and it is not cheap by any means. With a starting MSRP of $64,990, the Z NISMO faces off against a number of similarly priced sports cars like the BMW M2, Porsche Cayman, Audi RS3, and others. And if we're being honest, who's choosing the Z over any of those, right?
Sure, the Nissan Z Sport starts at just $42,210, and that's rather affordable. Even stepping up to the Nissan Z Performance takes you to $52,210. The question is, does the Z NISMO offer enough extra performance to warrant the $12K+ premium? While early reviews of the car have been favorable, the one negative everyone talks about is the price.
Here's what Nissan has to say about the Z NISMO:
Comprehensive revisions to Z NISMO elevate Nissan's iconic coupe with more exhilarating driving dynamics, increased performance and capability, eye-catching design enhancements and an even more driver-focused cabin. The new bodywork, including a taller three-piece rear spoiler, helps Z NISMO produce positive downforce to improve aerodynamic performance.
Targeted revisions to the car's twin-turbo engine boost power outputs to 420 horsepower and 384 lb-ft of torque, increases of 20 hp and 34 lb-ft compared to other Z grades. Unique stabilizer bars, a stiffer spring rate and larger, retuned dampers work with wider rear wheels and Dunlop SP SPORT MAXX GT600 tires, a version of which are also used on GT-R, to raise Z NISMO's handling limits.
The 2024 Nissan Z range continues to offer iconic style and thrilling performance from an accessible starting price. Z Sport and Performance deliver 400 horsepower and 350 lb-ft of torque, with a choice between a six-speed, close-ratio manual transmission with Exedy high-performance clutch and a responsive nine-speed automatic transmission with paddle shifters.
While I'm sure the Nissan Z NISMO is a blast to drive on the track, at that price point there are a LOT of other cars to choose from, both new and used. Heck, you can buy an older Nissan GT-R for that price, and it'll run circles around the Z on and off the track. I'll be curious to see how the Z NISMO is received when it hits showrooms.
What do you think of the 2024 Nissan Z NISMO's pricing?