Check Out The Official Trailer For 'Ferrari'
Ferrari is set during the summer of 1957. Behind the spectacle and danger of 1950's Formula 1, ex-racer Enzo Ferrari is in crisis. Bankruptcy stalks the company that he and his wife Laura built from nothing ten years earlier. Their volatile marriage has been battered by the loss of their son, Dino a year earlier. Ferrari struggles to acknowledge his son Piero with Lina Lardi.
Meanwhile, his drivers' passion to win pushes them out to the edge. He wagers all in a roll of the dice on one race, the treacherous 1,000-mile race across Italy, the iconic Mille Miglia.
Based on Brock Yates' literary masterpiece, 'Enzo Ferrari: The Man, The Cars, The Races, The Machine,' this hotly anticipated biopic features Adam Driver in the lead role as Enzo Ferrari. The film also stars Penélope Cruz as his wife Laura, and Shailene Woodley as his mistress Lina Lardi. Michael Mann takes the helm as director.
With gorgeous shots of vintage cars speeding through the Italian countryside, along with an interesting deep dive into the personal turmoil of Enzo Ferrari. this should make for a really great movie, one that's been decades in the making.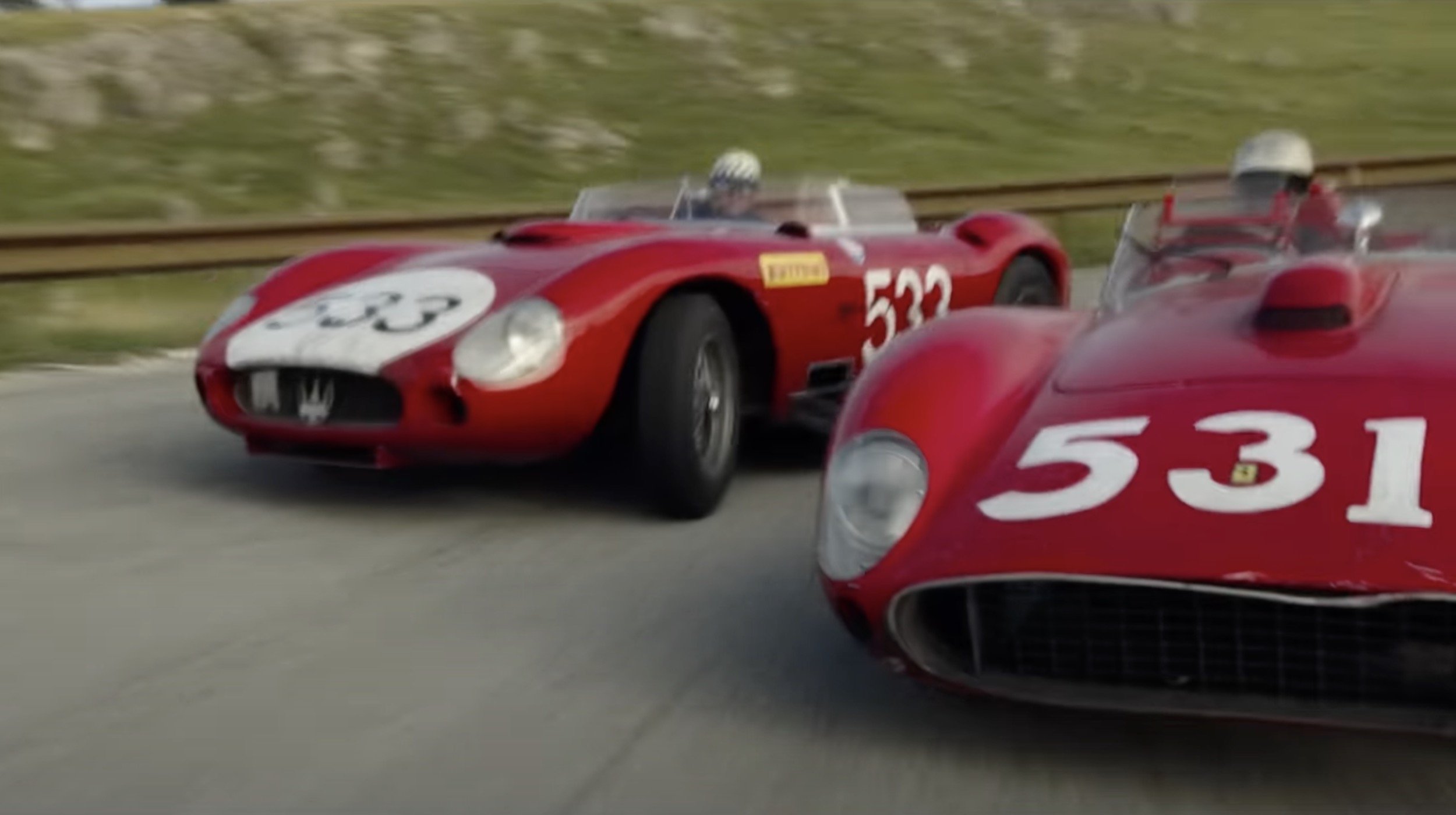 Ferrari speeds into theaters nationwide on December 25, 2023, and I definitely know what I'll be watching on Christmas Day!