All-New Ferrari 296 GTB V6 Plug-In Hybrid Makes Its World Debut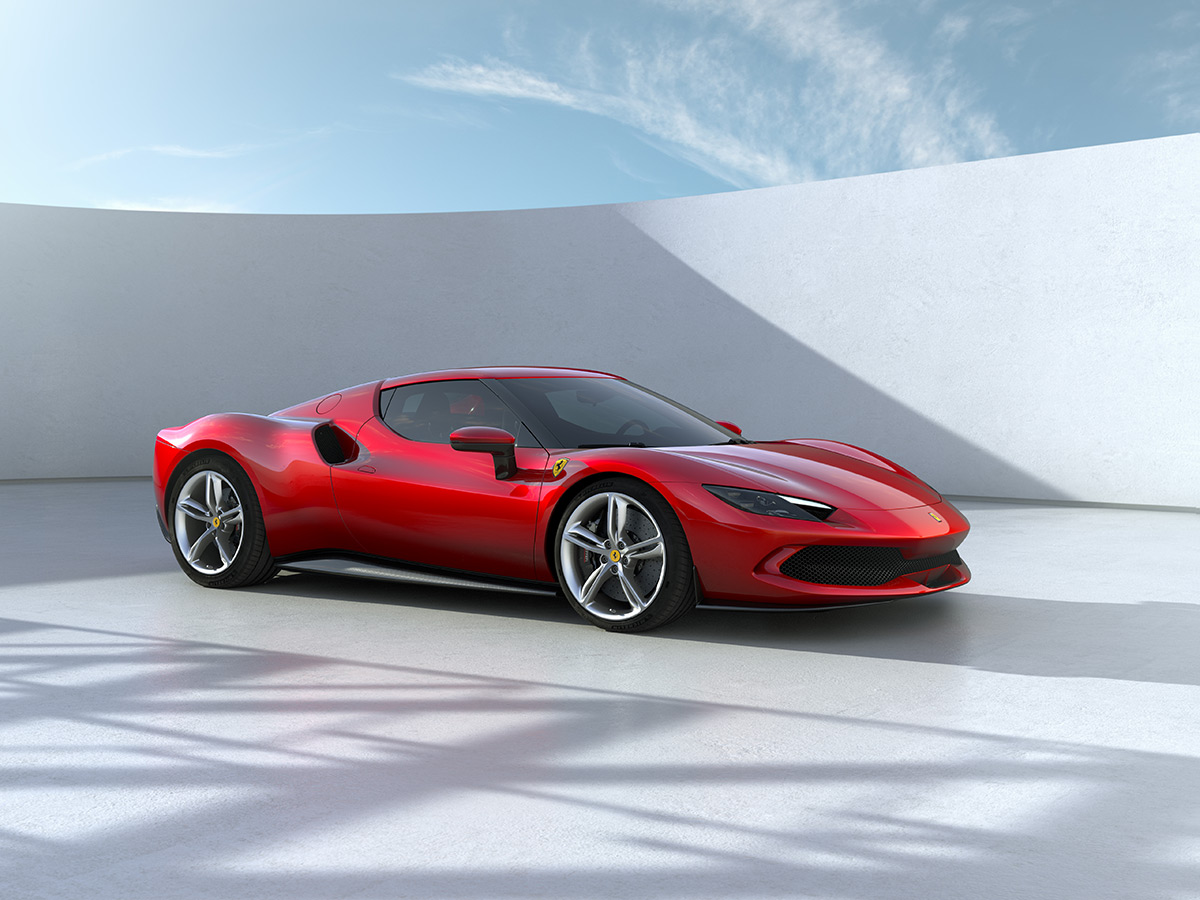 The all-new Ferrari 296 GTB made its world debut, and Maranello's new entry-level vehicle is Ferrari's first six-cylinder model since the iconic 1974 Ferrari 246 GT Dino. Yes, you read that right, this Prancing Horse is powered by a V6 engine. But this plug-in hybrid sports car has got plenty of get-up-and-go, with 818-horsepower and 546 lb-ft of torque on tap!
It is weird to see a company like Ferrari move towards electrification, but we saw this recently with the McLaren Artura. While I'm not an EV hater by any means (my Dad owns a Tesla Model 3), but replacing an angry Ferrari V8 or V12 with a turbocharged V6 with twin hybrid motors? The whole thing just feels wrong on so many levels..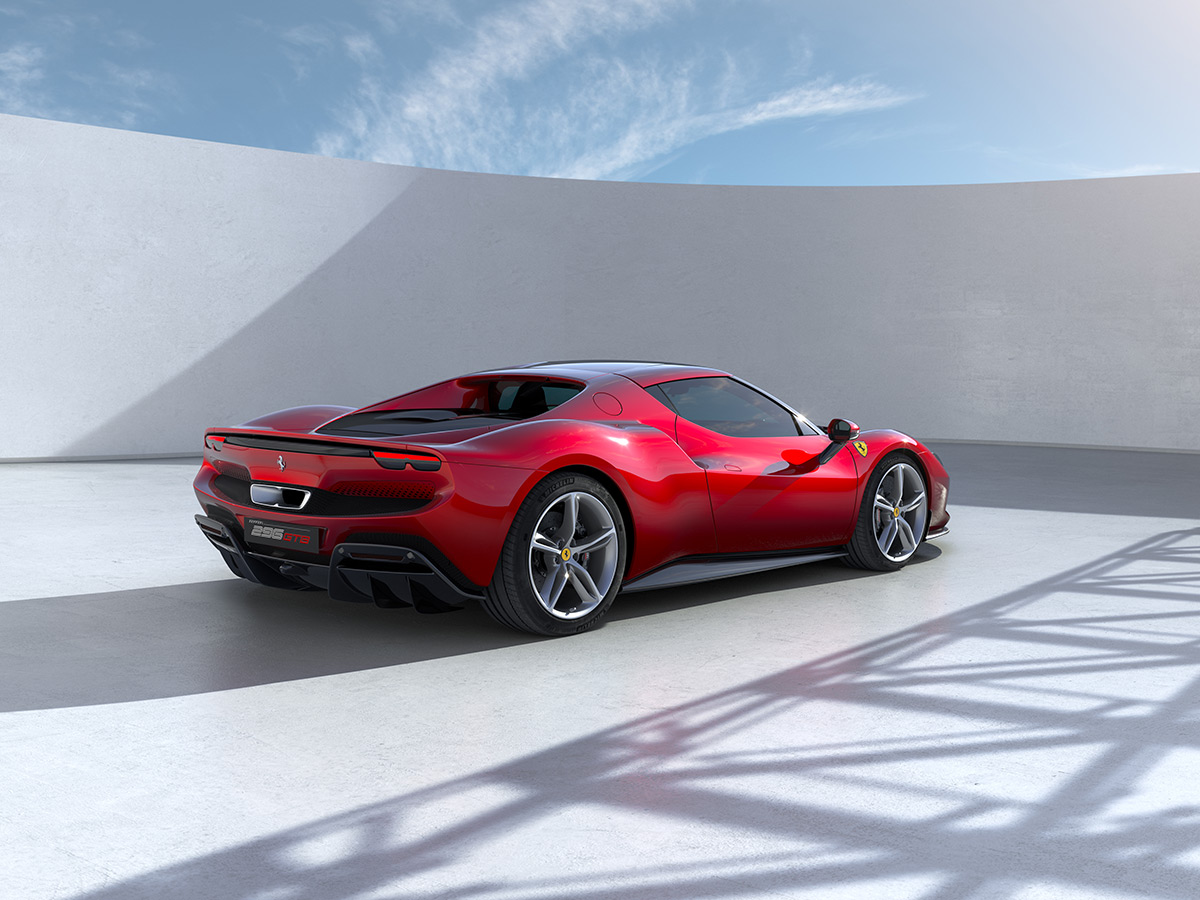 But there's no reason to fight it, as electric is clearly the future (even in the supercar world), so we might as well embrace it. And honestly, it's hard to argue with the 296 GTB's performance numbers: It sprints from 0-60 mph in 2.9 seconds, from 0-130 mph in 7.3 seconds, and tops out at 205 mph. Incredibly, it only weighs 3,240 pounds, with battery packs and all. Sounds like it should be a blast to drive, with no downside to speak of.
On that front, Ferrari says the 296 GTB's dynamic development focused around boosting the car's pure performance, delivering class-leading levels of driver engagement making full use of the new architectural solutions (V6, hybrid powertrain, short wheelbase) as well as improving the usability and accessibility not just of the car's performance, but also the functionalities afforded by the hybrid layout.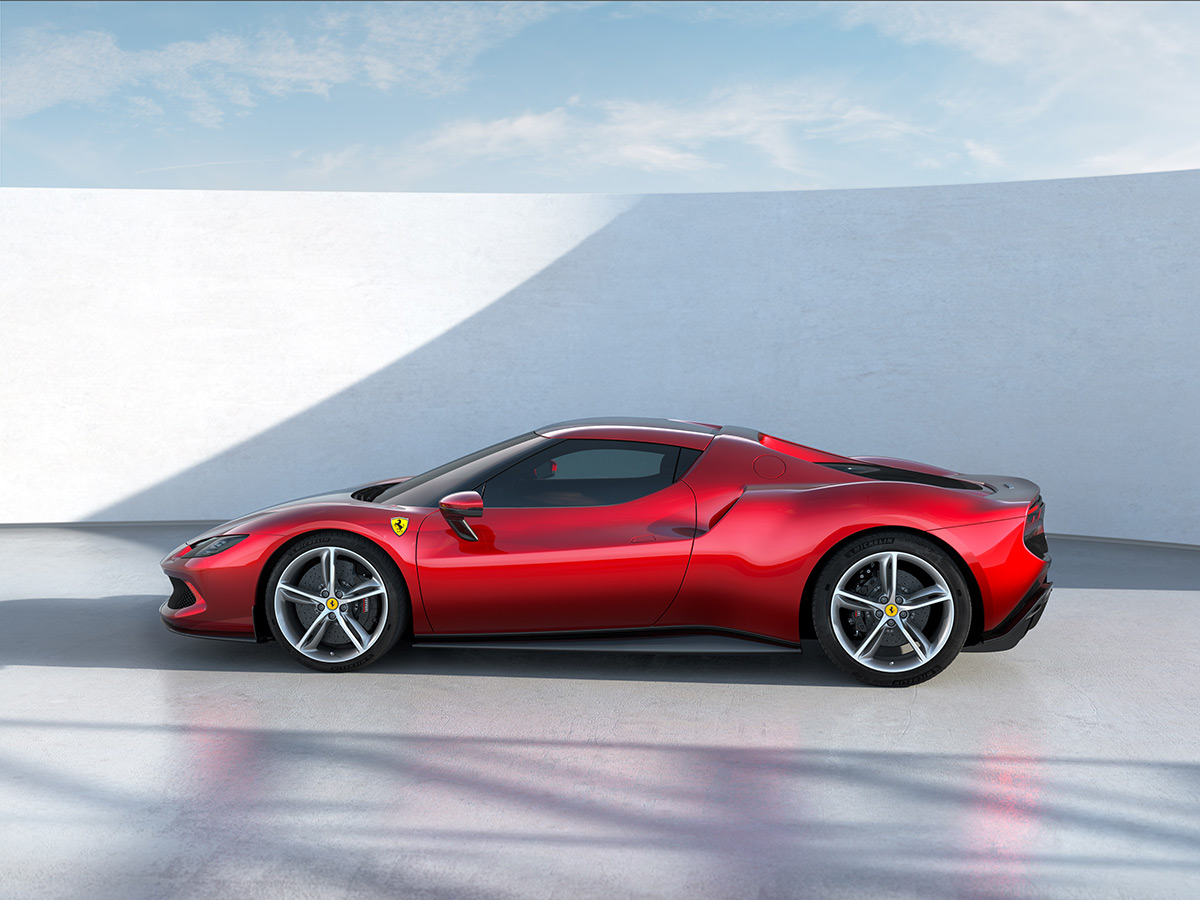 They promise the Ferrari 296 GTB to deliver a fun to drive factor that's second to none, with a focus on the way the car handles and provides feedback to the driver through lateral (steering), longitudinal (acceleration), gear shifting, braking, and sound.
Speaking to that last one, the car reportedly sounds very Ferrari-like as well: "Sound-wise, the 296 GTB rewrites the rulebook by harmoniously combining 2 characteristics that are normally diametrically opposed: the force of the turbos and the harmony of the high-frequency notes of a naturally-aspirated V12. Even at low revs, inside the cabin, the soundtrack features the pure V12 orders of harmonics which then, at higher revs, guarantee that typical high-frequency treble." Ferrari said.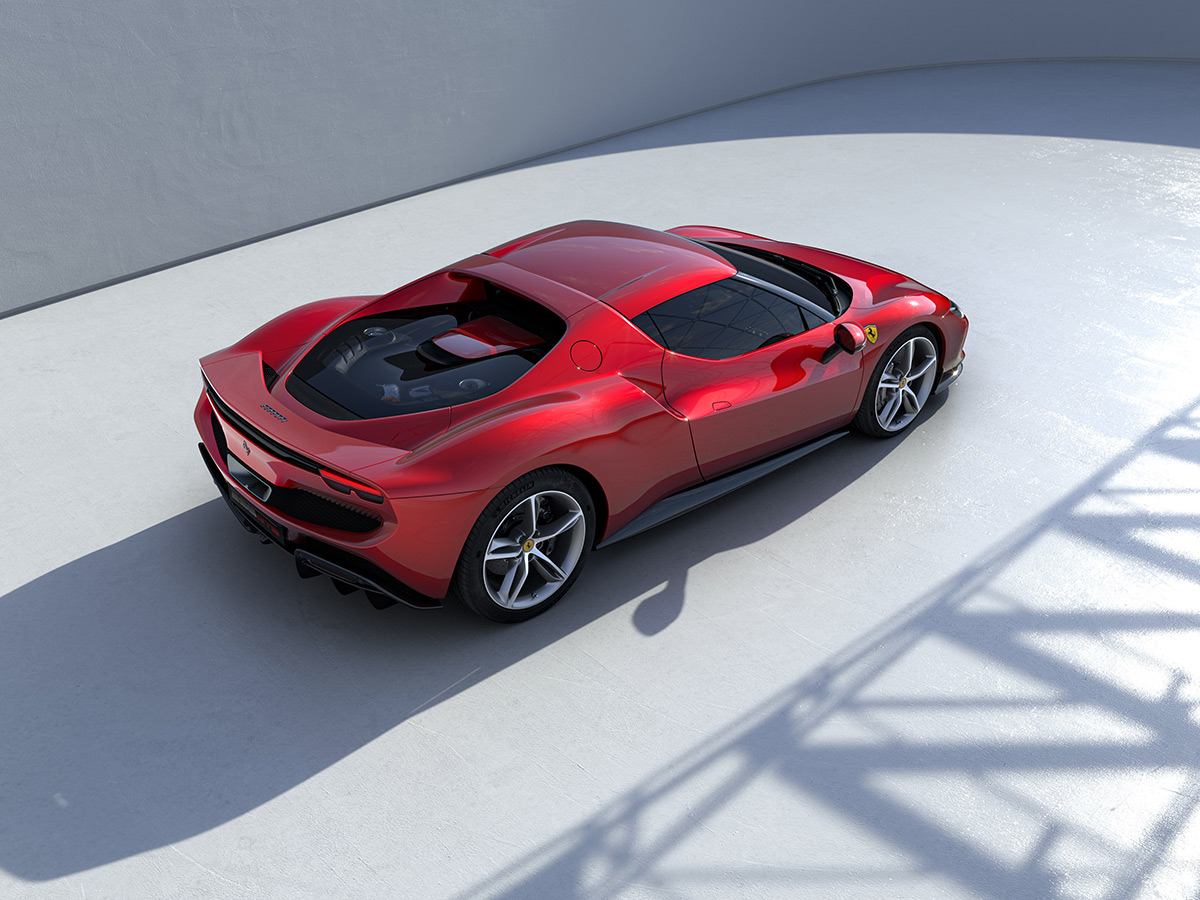 Visually, the new Ferrari 296 GTB looks like a smaller version of the SF90 Stradale. Personally, I've struggled with Ferrari's new styling direction, which seems to trade that raw sexiness for a more streamlined, aerodynamic look. That said, if you like the looks of the Ferrari Roma, you'll probably like this. But none of the recent Ferrari's are really doing it for me.
The interior of the Ferrari 296 GTB is very minimalistic as well, developed around what the company calls "an entirely digital interface", with the tach and speedometer directly in front of the driver, and ancillary info on either side. If your passenger wants to see what song is playing or look at the map, too bad, as there's no central infotainment system – the media and NAV functions are housed in the digital driver's display.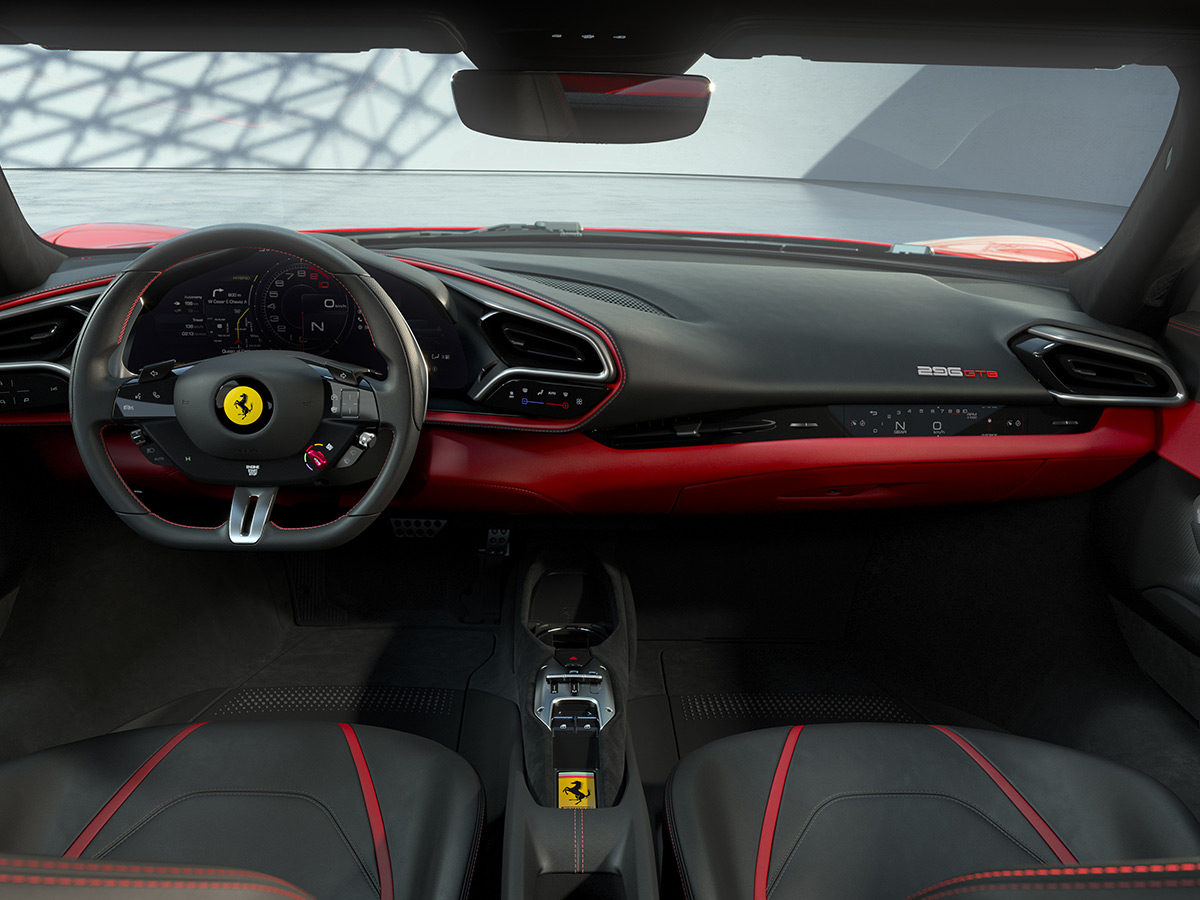 Lastly, if you want some extra performance, Ferrari's Assetto Fiorano package (first seen on the SF90) includes adjustable Multimatic shocks, a carbon-fiber chin spoiler with dive planes good for another 22 pounds of downforce, and light-weighting measures—like a Lexan rear window and carbon fiber door panels that combine to shave 33 pounds. Ferrari is also offering a special livery inspired by the 250 Le Mans, as well as Michelin Sport Cup2R high performance tires for the track.
While Ferrari is short on specifics, the Ferrari 296 GTB is expected to go on sale in early 2022, with a starting price of around $320,000.
Sound off: What do you think of the 2022 Ferrari 296 GTB?