AddArmor Ferrari 458 Speciale Can Stop A Bullet, And Goes Like One Too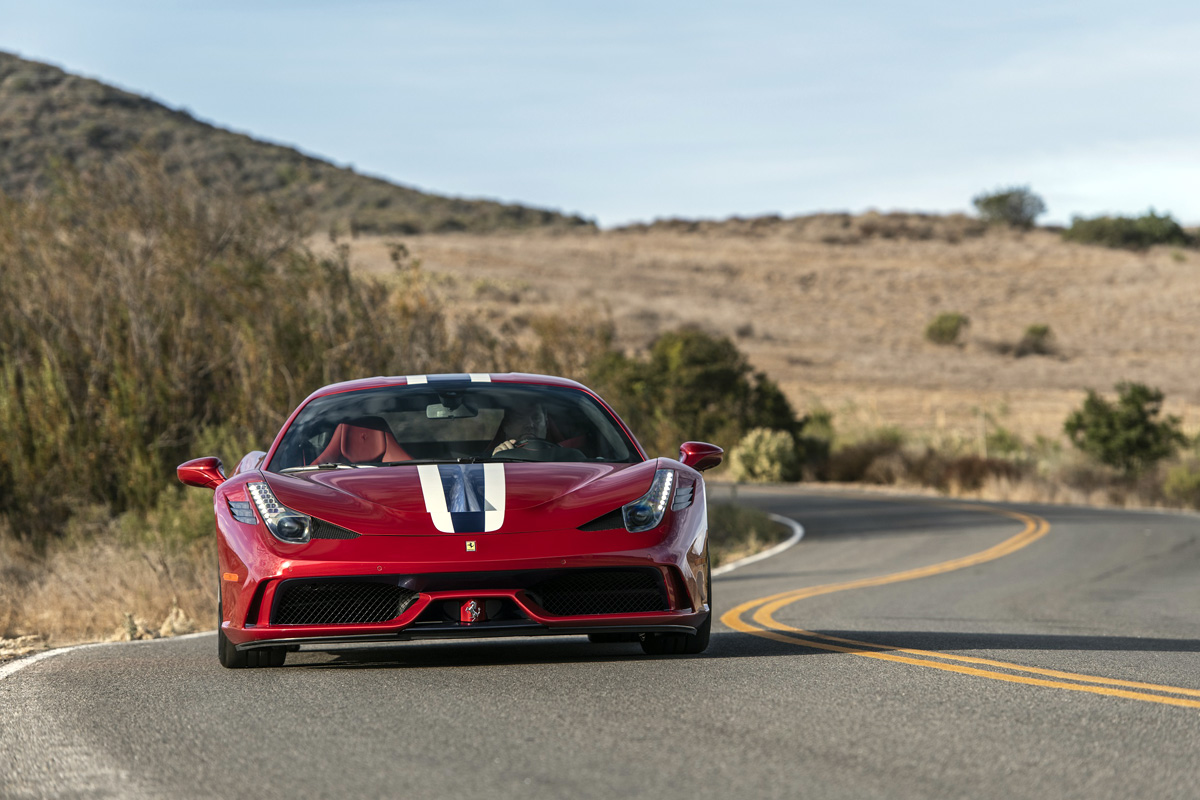 At first glance, it's easy to mistake this for a "regular" Ferrari 458 Speciale, with nothing to give away its secrets. But what if I told you this Ferrari is actually bulletproof, capable of stopping a .44 Magnum round.. all while keeping its lightweight nature and supercar performance intact? Sounds impossible, but it's true!
Feast your eyes on the AddArmor Ferrari 458 Speciale, which the California-based company upgraded with a type of light armor that's 10x stronger and 60% lighter than ballistic steel. It achieved a B4 level of armor, meaning the mid-engine supercar can withstand bullets fired by a handgun (but not an AK-47, high-powered rifle, or rocket launcher).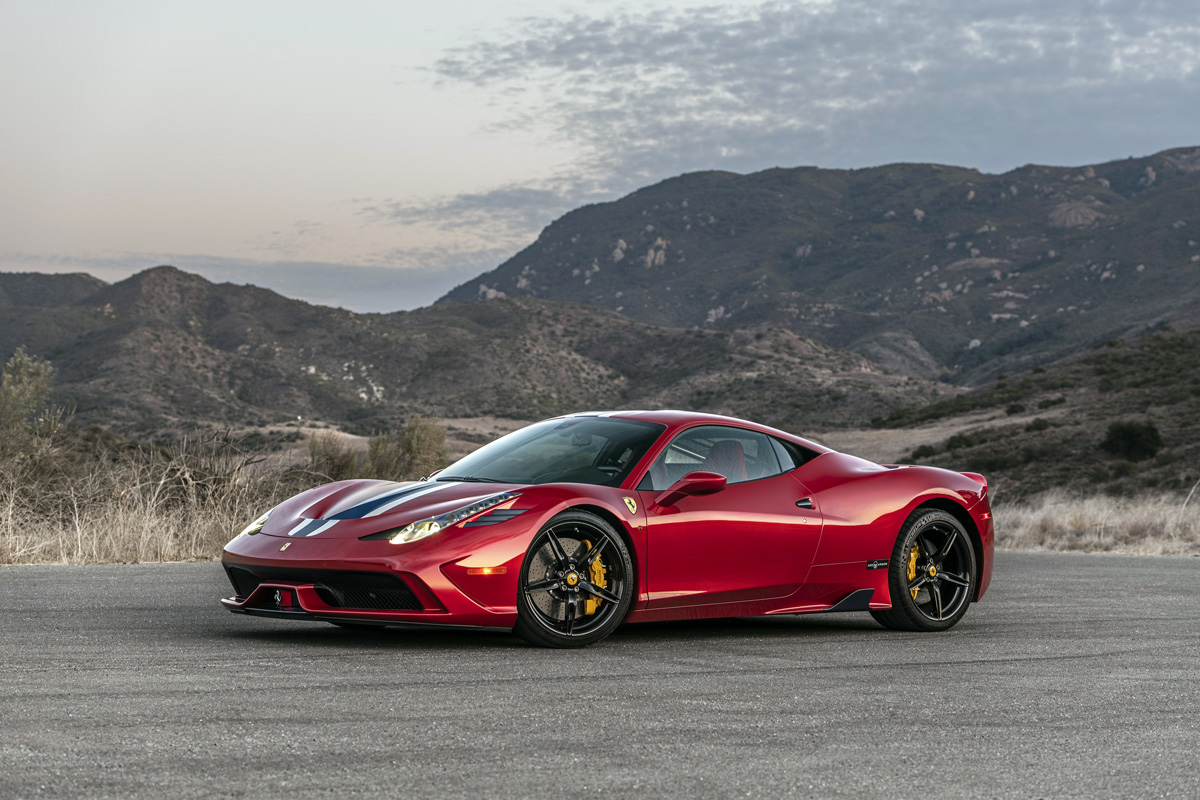 Now why would someone choose to drive around in a flashy Ferrari, versus something like the armored Brabus G63 SUV that was released earlier this year (an 8,400 pound behemoth that can withstand grenade attacks), if one thinks they could be a potential target? It really comes down to one thing, and that's speed.
"Heavy vehicles tend to be slow, and a slow target is an easy target. In situations where clients need to be protected, speed is always an advantage," reasoned company president Jeff Engen.
Makes sense. AddArmor took an interesting approach with this car, outfitting it with relatively basic protection that adds just 156 pounds to the Speciale's weight. Then, to bring the weight back down, they added every carbon fiber option offered by Ferrari. They also fitted a Capristo exhaust that further reduces weight while adding 40 horsepower and 65 lb-ft of torque.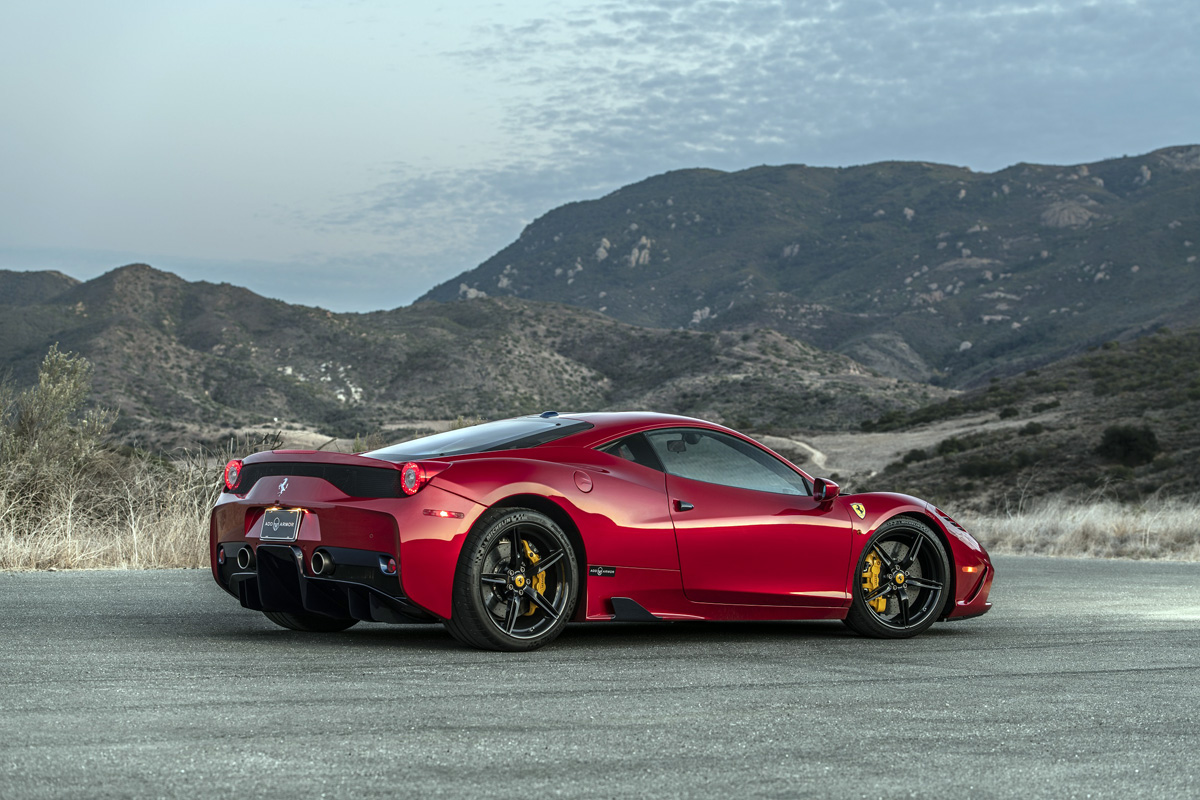 The net result of these changes? The AddArmor Ferrari 458 Speciale weighs a mere 67 pounds more than stock, with no effect on the supercar's performance. As before, the car rockets from 0-60mph in just 2.8-seconds, on its way to a top speed of 202 mph. It reportedly handles like a non-armored model as well.
While the AddArmor Ferrari 458 Speciale is a one-off prototype built to showcase its armoring technology and what's possible in the exotic segment, the company says the entire prototype seen here cost about $625,000. Entry-level versions of this same armoring concept, minus the factory lightweight parts and special exhaust, for a less "speciale" vehicle start at $28,000.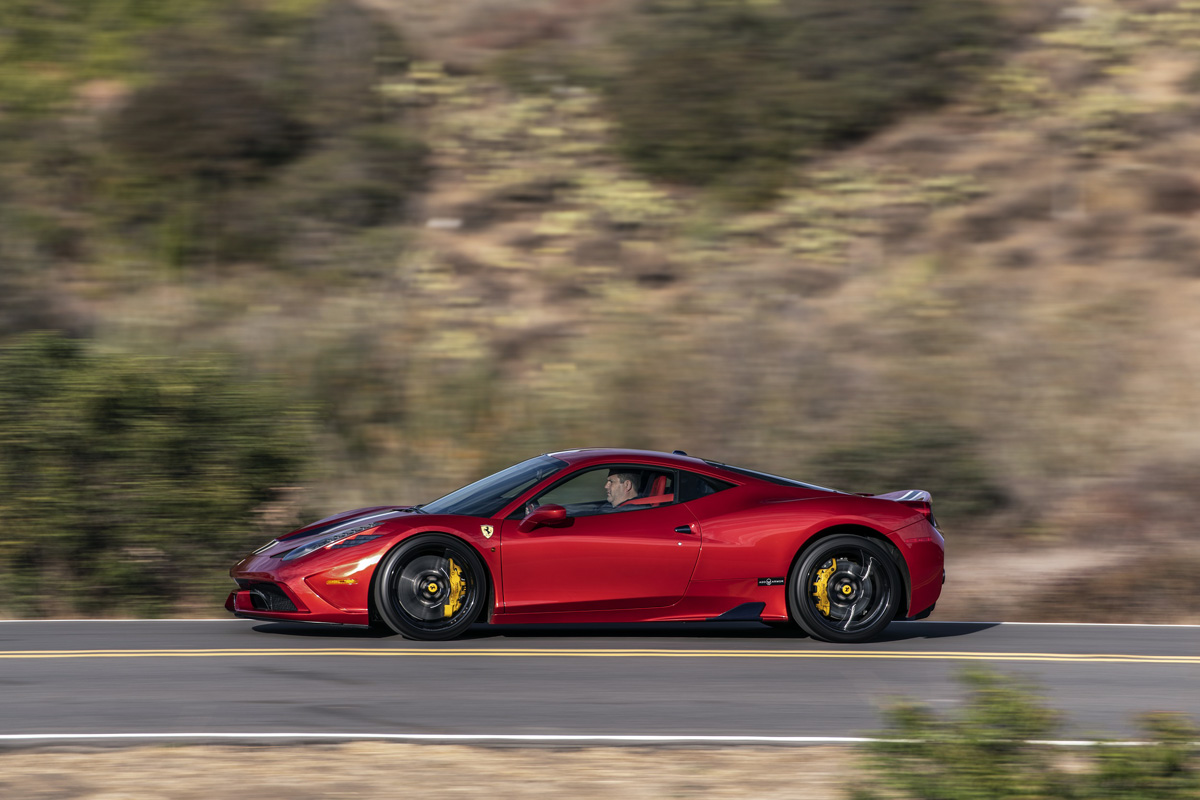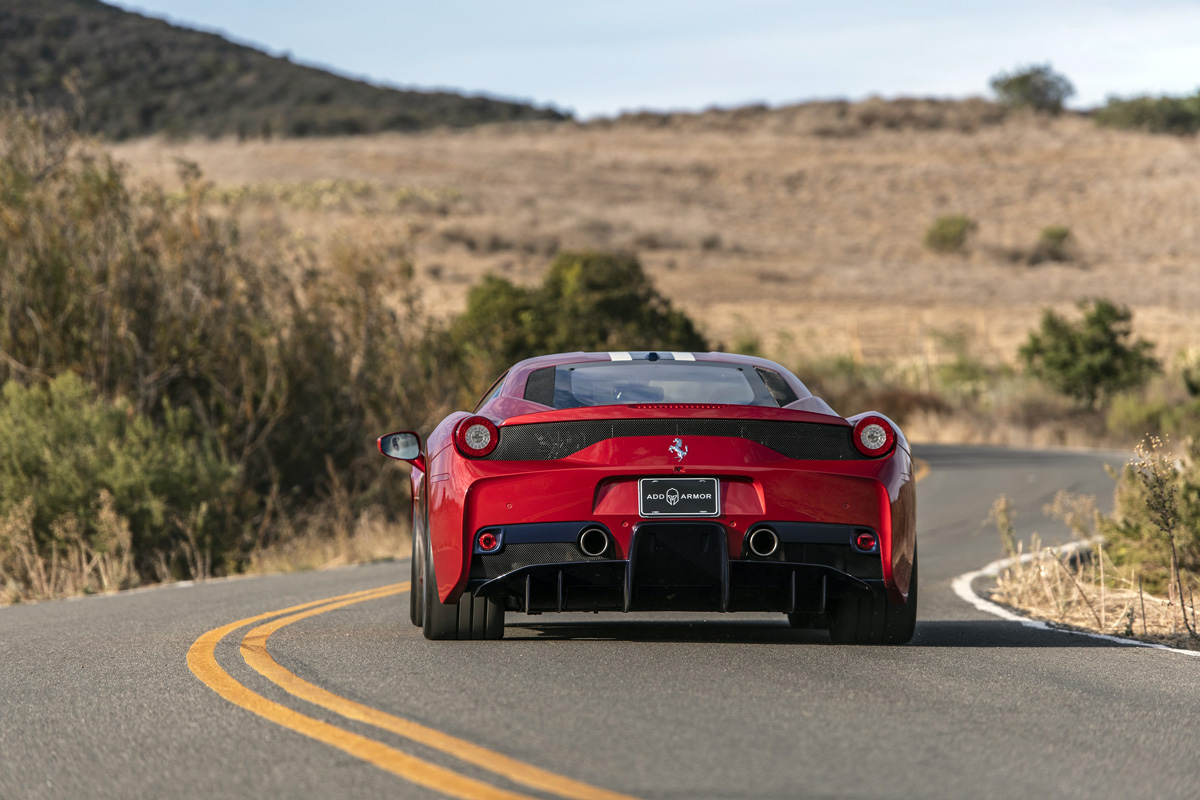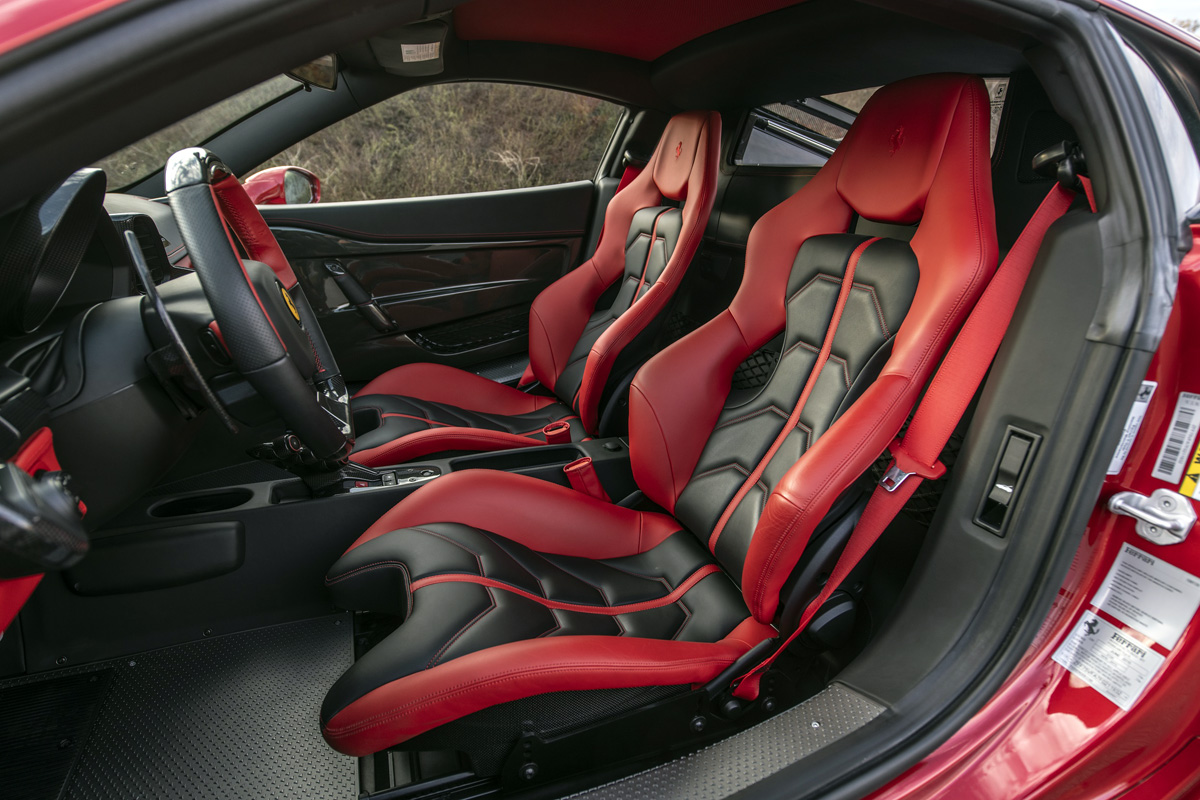 What do you think of the AddArmor Ferrari 458 Speciale?