Show Off Your Mixology Skills With Grilled Fruit Cocktails
Labor Day's right around the corner, which means it's time to break out the grill for one last hurrah! While the grill's out, how about whipping up a grilled fruit cocktail to show off your skills? Just throw some fruit on the grill, muddle and serve!
Denizen Rum's brand mixologist Marshall Altier has created some great cocktails that bring the rum's rich, full flavors to the forefront: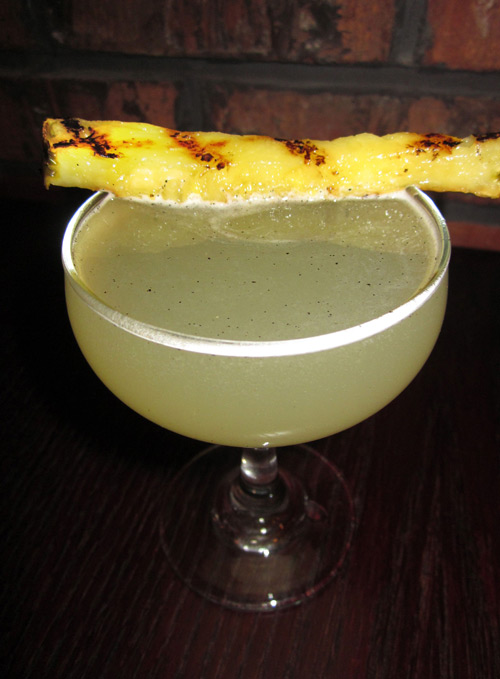 Grilled Pineapple Crush
Ingredients:
2 oz Denizen Rum
1 oz fresh lime juice
¾ oz simple syrup
3 wedges grilled pineapple
1/8 vanilla bean (or 2 dashes extract)
Ground black pepper
Preparation:
Muddle 2 wedges of grilled pineapple and vanilla bean in simple syrup. Pour remaining ingredients in a shaker. Add ice and shake. Double strain into a cocktail glass. Garnish with 1 wedge pineapple dusted lightly with black pepper.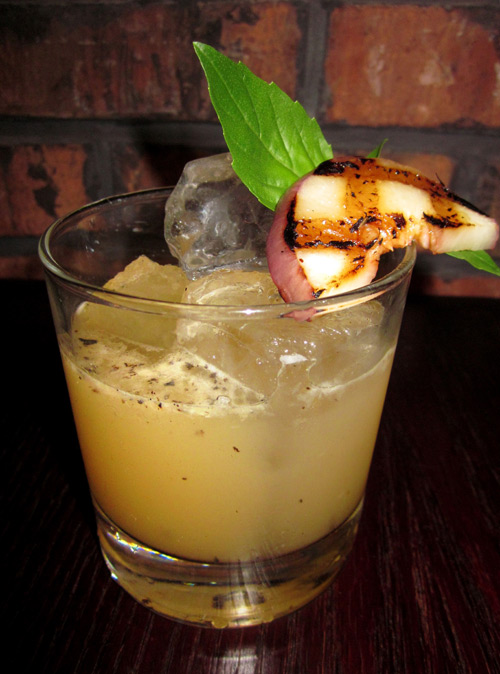 Georgia Summer
Ingredients:
2 oz Denizen Rum
½ oz Demerara sugar syrup (2:1)
½ grilled peach, pitted and cut into 4 wedges
½ lemon cut into 4 wedges
3 large basil leaves
Preparation:
In a mixing tin, muddle lemon and peaches in Demerara syrup to a paste. Add basil leaves and lightly press with muddler. Add Denizen Rum. Add ice and shake 15-20 seconds. Double strain into a rocks glass over fresh ice. Garnish with 1 large basil leaf.
—
Denizen Rum is a new aged white rum that's being welcomed with open arms by the mixology community. Denizen delivers a rebellious blend and bold flavor, perfect for the liberated spirit. And at just $15.99 for a 750ML bottle, it won't break the bank either!