Review: Kilbeggan Irish Whiskey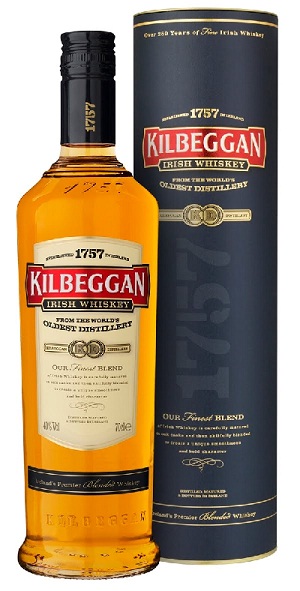 Kilbeggan Irish Whiskey comes from the world's oldest operating distillery, the aptly named Old Kilbeggan Distillery. Relatively unknown outside of Ireland, Kilbeggan is finally bringing its 250 years of tradition to whiskey lovers in the US. With a smooth and sweet taste complete with a woody oak finish, Kilbeggan is a highly approachable whiskey that both a novice whiskey drinker or a knowledgable connoisseur can enjoy!
Kilbeggan has championed recognition as the Best Blended Irish Whiskey at both this year's World Whiskies Awards and the San Francisco World Spirits Competition. With Irish whiskey being named the fastest-growing spirits category in 2011.
Kilbeggan is one of the few whiskies that can be enjoyed neat, on the rocks, or with water to taste. Kilbeggan Irish Whiskey can also be an excellent ingredient for cocktails and pairs nicely with popular mixers, such as a soda, cola or ginger ale.
I found Kilbeggan's to have a nice aroma (tropical and citrus fruits, vanilla, toasty wood), a great taste (hints of soft almond, nougat, peach, caramel and vanilla flavors), and a very affordable price tag (around $20).
All in all, it's an easy-drinking Irish whiskey with a solid balance between sweet and spice, and it makes a good base for cocktails.