Some Food And Drink Recipes For Tailgating Season
The regular NFL football season kicks off tonight, and you know what that means! It's time for tailgating! My car's packed with all of the essentials for a successful tailgate – A grill, a picnic table, a cooler full of adult beverages, and of course, cornhole.
This season we're taking our grilling game to a whole other level by adding some new recipes to the mix. Check 'em out: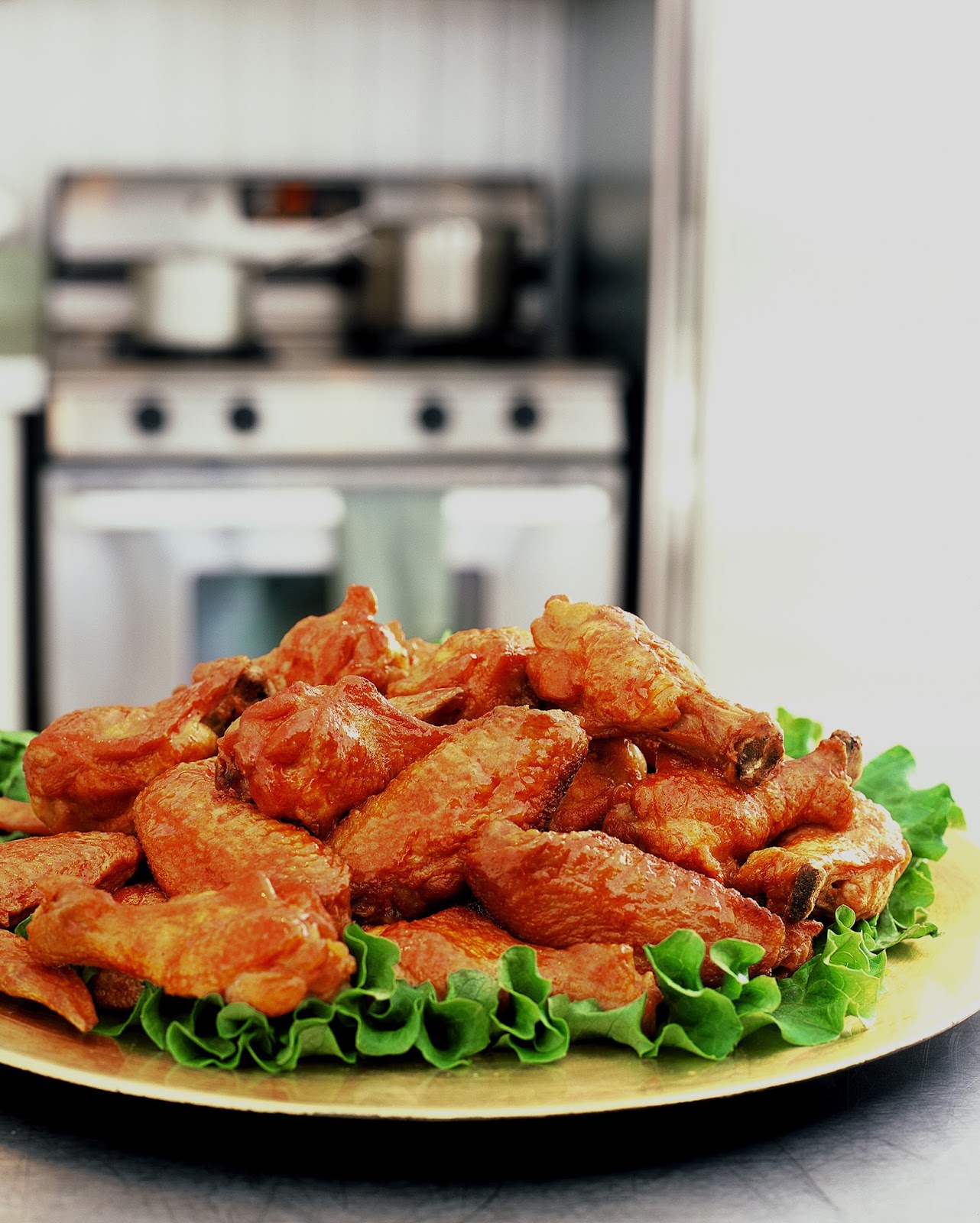 What it is: Crown Wings
What's in it:
⅓ cup Crown Royal Canadian Whisky®
⅓ cup honey, SueBee®
¼ cup soy sauce, Kikkoman®
2 tablespoons Thai chili sauce
1 packet (0.75-ounce) stir-fry seasoning, Sun Bird®
2 teaspoons crushed garlic, Gourmet Garden®
4 pounds chicken wing drumettes
3 scallions (green onions), finely chopped (optional)
¼ cup chopped peanuts, Planters® (optional)
How it works:
In a large bowl, combine whisky, honey, soy sauce, chili sauce, stir-fry seasoning, and garlic. Add drumettes, tossing to coat. Cover with plastic wrap and marinate in refrigerator for at least 3 hours, preferably overnight.
Set up grill for direct cooking over medium-high heat. Oil grate when ready to start cooking. Let drumettes stand at room temperature for 30 minutes. Place on hot, oiled grill. Cook for 12 to 18 minutes or until cooked through, turning occasionally. Transfer chicken to a platter. Sprinkle with chopped scallions and peanuts (optional).
Why it's great for football season: Nothing says football like great wings and these drumsticks are hard to beat as they've been "crowned" with an incredible sauce made from Crown Royal. Grab one and cheer hard to help your team become kings of the gridiron!
---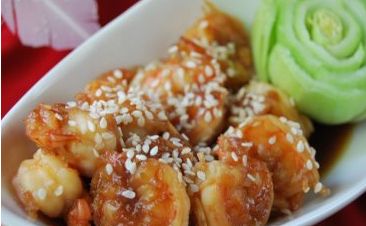 What it is: Bulleit Bourbon Jumbo Sesame Shrimp
What's in it:
Bulleit Bourbon
Jumbo shrimps, peeled and deveined, about 1/2 pound per person
Sesame oil
Soy sauce
Sesame seeds
How it works:
1. Marinate jumbo shrimps in a marinade of equal parts Bulleit bourbon whiskey, sesame oil, and soy sauce for 1 1/2 to 2 hours.
2. Grill or broil for about 3 to 4 minutes on each side.
3. Dip cooked shrimp into marinade, roll in sesame seeds to coat, and return to grill or broiler to cook until seeds are lightly browned, turning once.
Why it works: This is a perfect recipe to add diversity to your tailgating spread. The jumbo shrimp covered in a Bulleit bourbon-based sesame sauce is a good alternative to the wings and perfect for popping after extra points!
---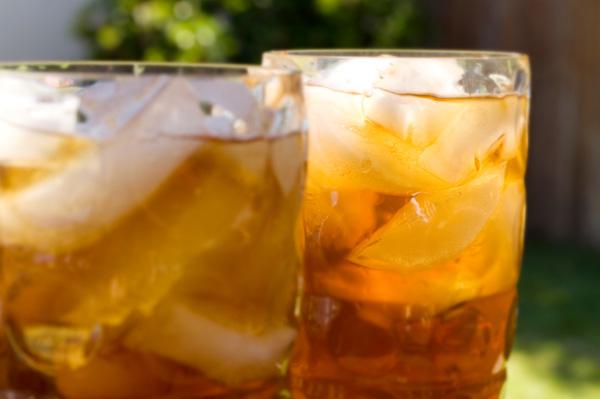 What is it: George Dickel Iced Tea
What's in it:
1 ounce of triple sec.
1 ounce sweet and sour mix
1 ounce cola
2 ounces George Dickel No. 12 Tennessee Whiskey
How it works: Pour triple sec, sweet and sour mix, cola and George Dickel Whiskey in a shaker over ice.
Why it's great for football season: Fans can celebrate a sweet victory from their favorite team with this drink. The iced tea is great for all occasions, whether fans are gearing up for the big game or celebrating after.
---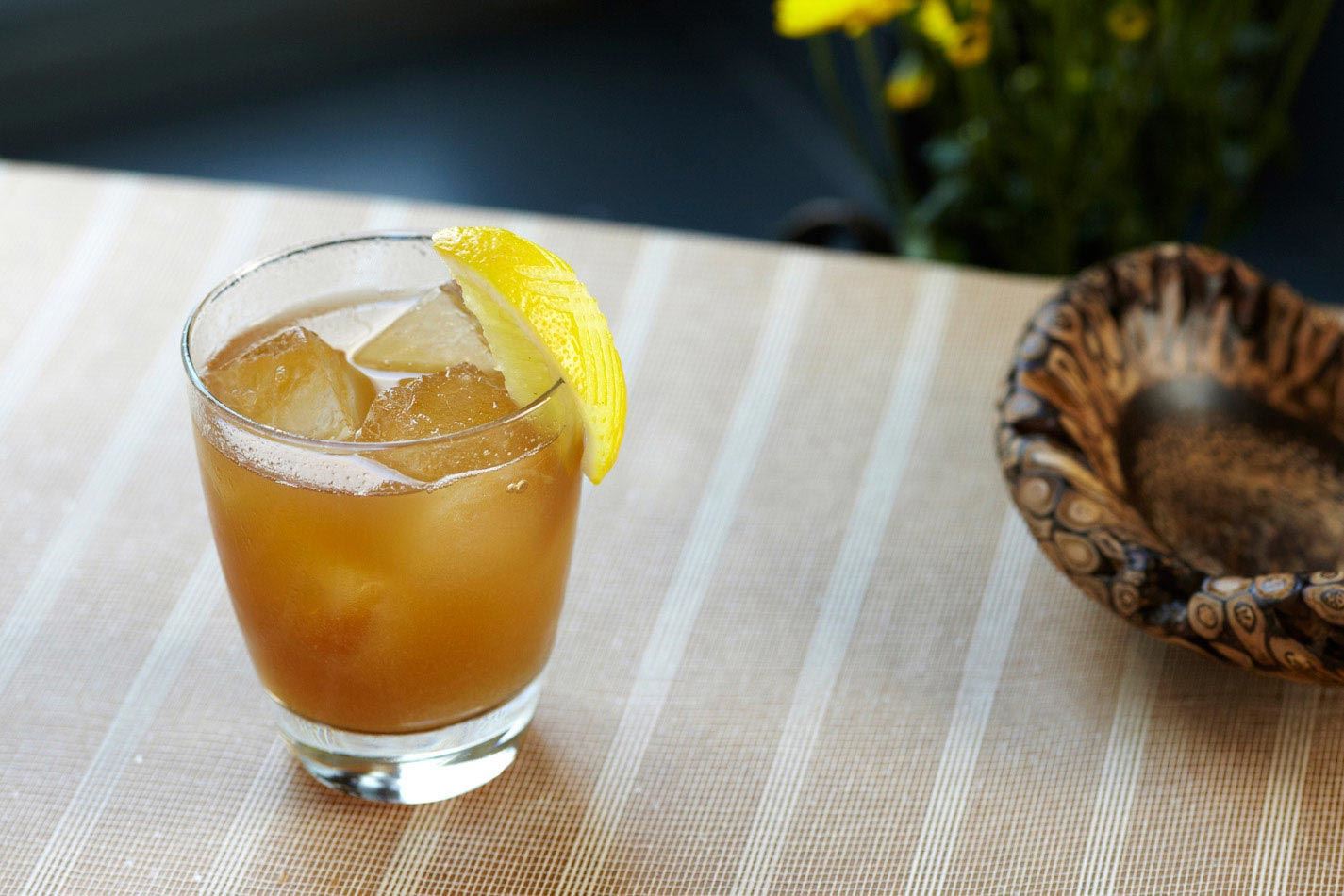 What is it: Ginger Whiskey Sour
What's in it:
1 ½ ounces Bulleit® Bourbon Whiskey
1 ounce fresh lemon juice
½ ounce Bulleit® Ginger Infusion
1 teaspoon Simple Syrupdash egg white (optional)
How it works: Shaken and served either straight or over ice. The traditional garnish is half an orange slice and a maraschino cherry.
Why it's great for football season: A good Ginger Whiskey can make any football game a successful one for fans. This recipe features a great Bulleit® Bourbon that perfectly complements this cocktail.
---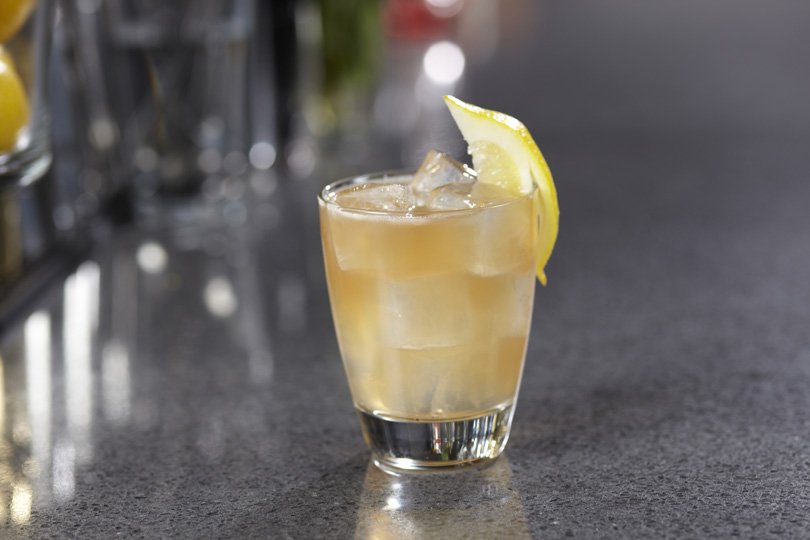 What is it: Crown Royal Press
What's in it:
1 ½ ounces Crown Royal® Deluxe Blended Whisky
3 dashes bitters
2 squeezed lemon wedges
1 splash lemon-lime soda
1 lemon wedge
How it works: Serve on the rocks and top with lemon-lime soda. Garnish with a lemon and serve.
Why it's great for football season: Whether fans are celebrating a big win or relishing in a tough loss, the Crown Royal Press makes for a great fifth quarter drink for all to enjoy.
Have fun this season, but always be sure to drink responsibly!