Crown Royal Peach Is A Juicy And Sweet Limited-Edition Flavored Whisky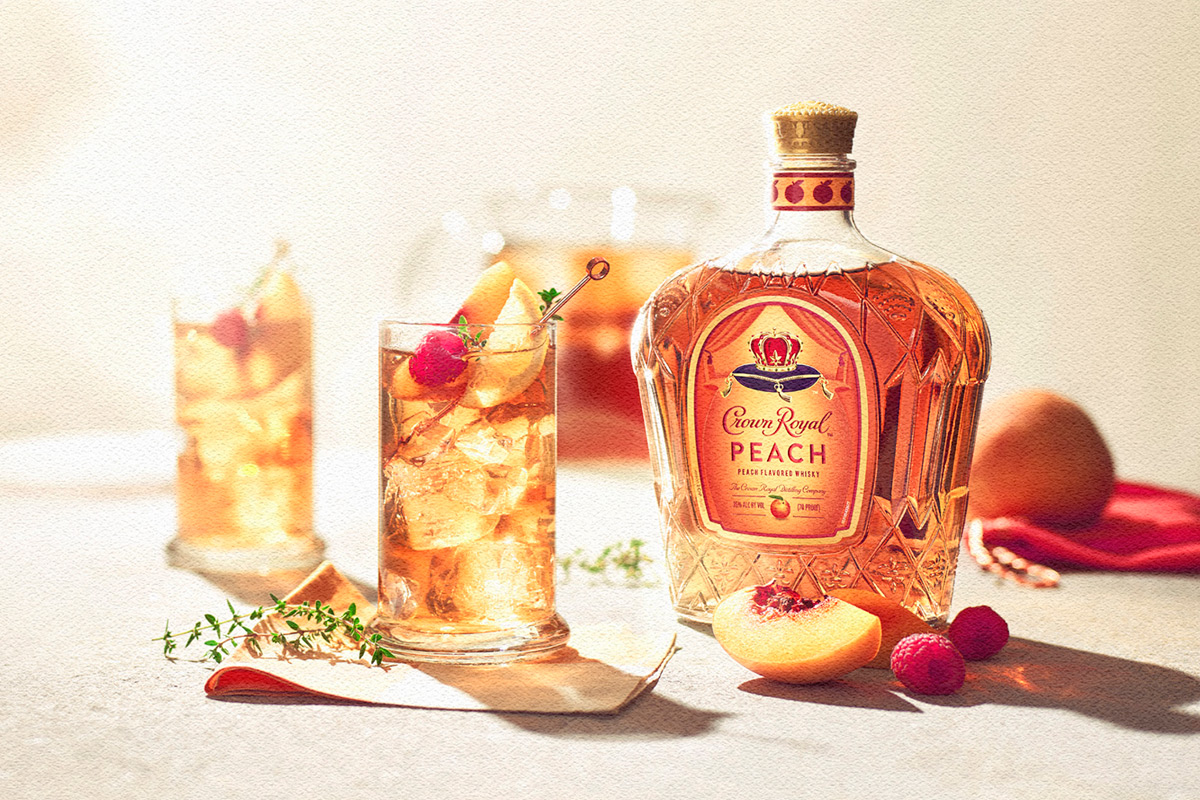 Peaches… and whisky? While I never would have thought about pairing these two flavors, the folks at Crown Royal did, and the results were apparently quite delicious and refreshing. So much so that they decided to bring this unique concoction to market.
Crown Royal Peach Flavored Whisky is a limited-edition offering that features the brand's signature smoothness paired with the sweet and flavorful taste of juicy Georgia peaches, and with springtime and warmer weather on the horizon, the timing just couldn't be better.
Whether you are soaking up the sun at a backyard BBQ or enjoying Sunday brunch at a trendy rooftop patio in town, Crown Royal Peach is an easy-sipping whisky, perfect for spending time with your friends and family. Enjoyed on the rocks or mixed with iced tea, each drop of Crown Royal Peach features a touch of vanilla and light notes of warm spice and oak on the nose that complement the whisky's delightfully juicy flavor.
Crown Royal Peach launches nationally in March, with a suggested retail price of $24.99 for a 750-ml bottle. It's not crazy strong at 70 proof, but that makes it the perfect cocktail mixer.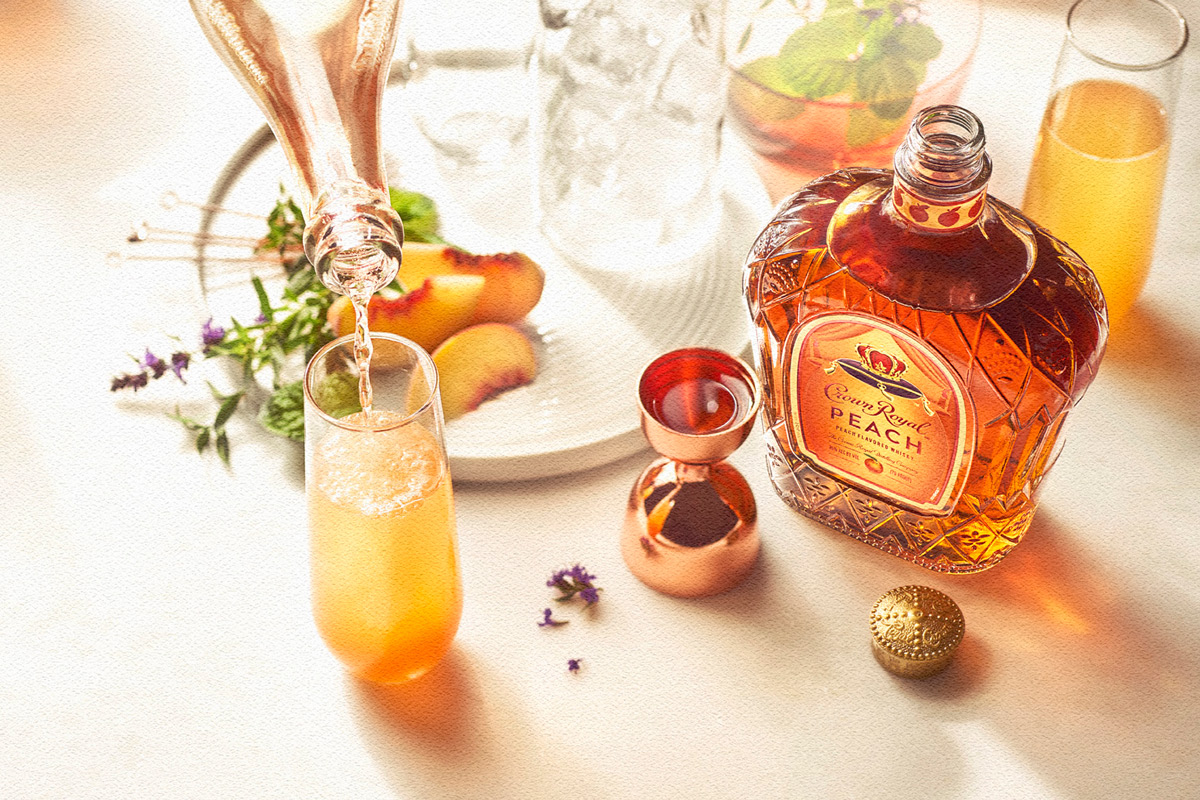 Here are a few refreshing Crown Royal Peach Cocktails that are sure to please:
Royal Peach Tea
– 1.5 oz Crown Royal Peach
– 6.0 oz Iced Tea
– 1 Slice of Lemon or Peach
Directions: Fill a mason jar with crushed ice. Add Crown Royal Peach and iced tea. Stir gently then garnish with a lemon or peach slice (or both!)
Royal Peach Fizz
– 0.5 oz Crown Royal Peach
– 0.5 oz Orange Juice
– 4.0 oz Champagne
– 1 Mint Sprig
Directions: Add Crown Royal Peach and orange juice to a stemless champagne glass. Top with champagne. Garnish with a mint sprig.
What do you think about Crown Royal Peach Flavored Whisky?