Jack Daniel's Launches First Age-Stated Whiskey In Over 100 Years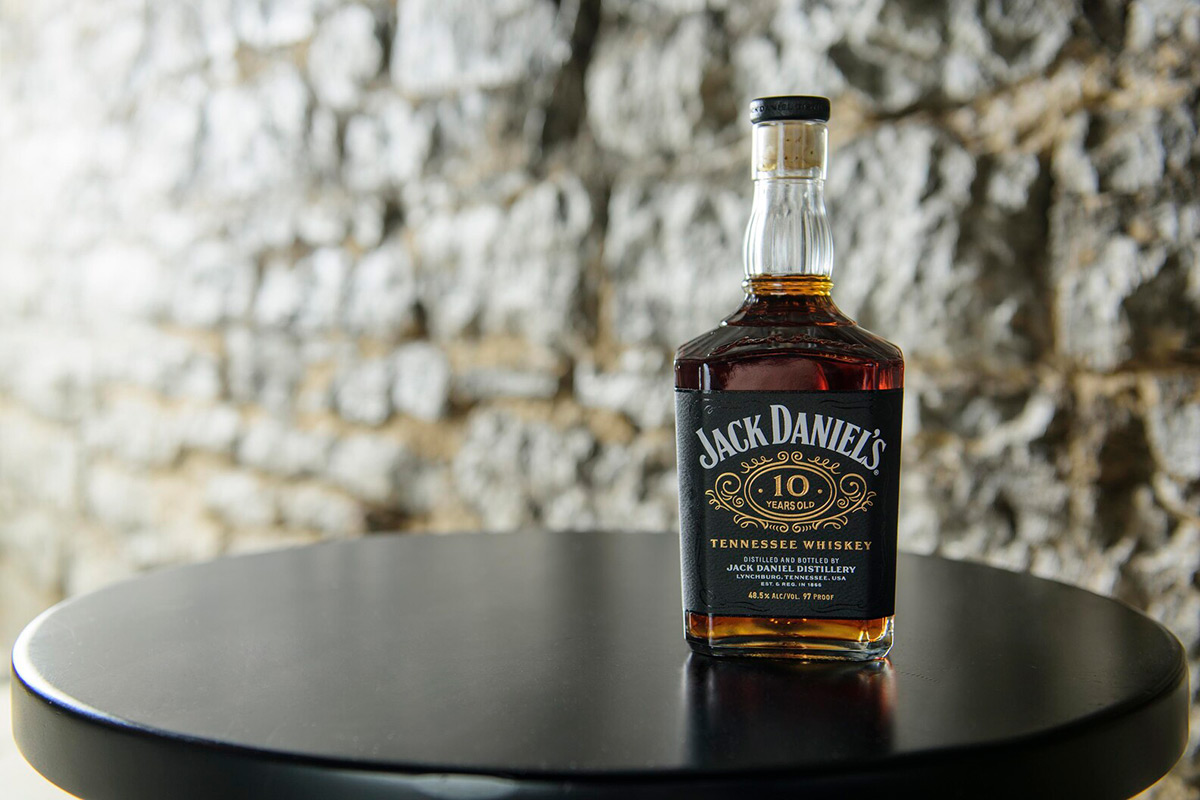 Introducing Jack Daniel's 10-Year-Old Tennessee Whiskey, the brand's first 10-year aged-stated whiskey in more than 100 years. The limited-availability product, which will become an annual release, celebrates the modern whiskey-making expertise of the Jack Daniel Distillery while paying tribute to the brand's past.
"Over the last decade, we've been experimenting to craft a product that would properly honor the whiskey Jack Daniel was bottling at the end of the 1800's," said Jack Daniel's Master Distiller Chris Fletcher. "All of us at the Jack Daniel Distillery are thrilled to release an age-stated whiskey for the first time in over 100 years to be enjoyed by all. This product has been hand-crafted by our distillery team in Lynchburg over the last 10 summers all while keeping up with the growing demand for Jack Daniel's Tennessee Whiskey around the world. This 10-year-old whiskey celebrates our modern-day whiskey making, while also paying tribute to our founder and history. It is a special time for us all."
Fletcher evolved the distillery's previous aged methods by maturing Jack Daniel's iconic Old No. 7 Tennessee Whiskey in oak barrels that were relocated throughout the barrelhouse to extend the aging process over the past ten years. The result is a more complex, hand-crafted whiskey with a rare flavor profile.
Bottled at 97 proof (a first for the Jack Daniel Distillery), Jack Daniel's Tennessee Whiskey 10-Year-Old features notes of dry fig and raisin laced with oak on the nose, warm butterscotch alongside soft fruit and smoke on the palate, and an incredibly long finish with sweet tobacco and spice. That sounds pretty amazing, don't you think?
The 10-Year-Old bottle design is also inspired by the brand's history, featuring a hand-drawn iteration of the original cartouche that appeared on JD's aged-stated bottles a century ago.
Jack Daniel's Tennessee Whiskey 10-Year-Old will retail for $70 (750mL bottle), with the first batch hitting shelves in limited quantities in early September across the United States. While that price may seem a little steep, I'm told that the age results in a sip that backs up this price point, and I'm eager to try it out for myself.