If You're A Fan Of Jack Daniel's, You've Got To Make The Pilgrimage To Lynchburg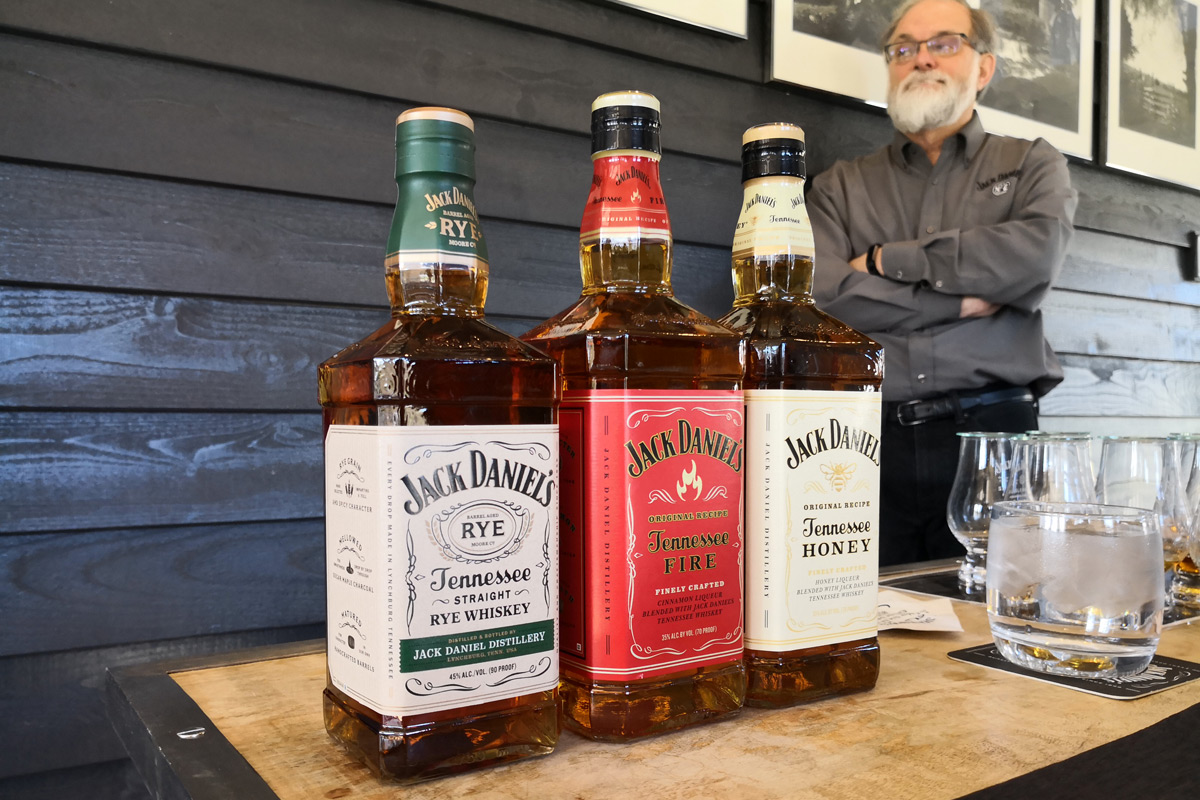 Earlier this month, the folks at Jack Daniel's flew us down to Lynchburg, Tennessee to visit the iconic Jack Daniel's Distillery, where the world-famous Old No. 7 has been produced for over 150 years, to learn firsthand about how their Tennessee Whiskey is made.
As someone who's been drinking Jack Daniel's for the greater part of 20 years, I was excited to learn more about the brand's history of making whiskey, and the man behind it.
Our journey began in Nashville, about an hour and a half north of Lynchburg. During our ride to the distillery, our guide gave us some history about Jasper Newton Daniel (Jack), and the interesting road that led him to start Jack Daniel's Tennessee Whiskey.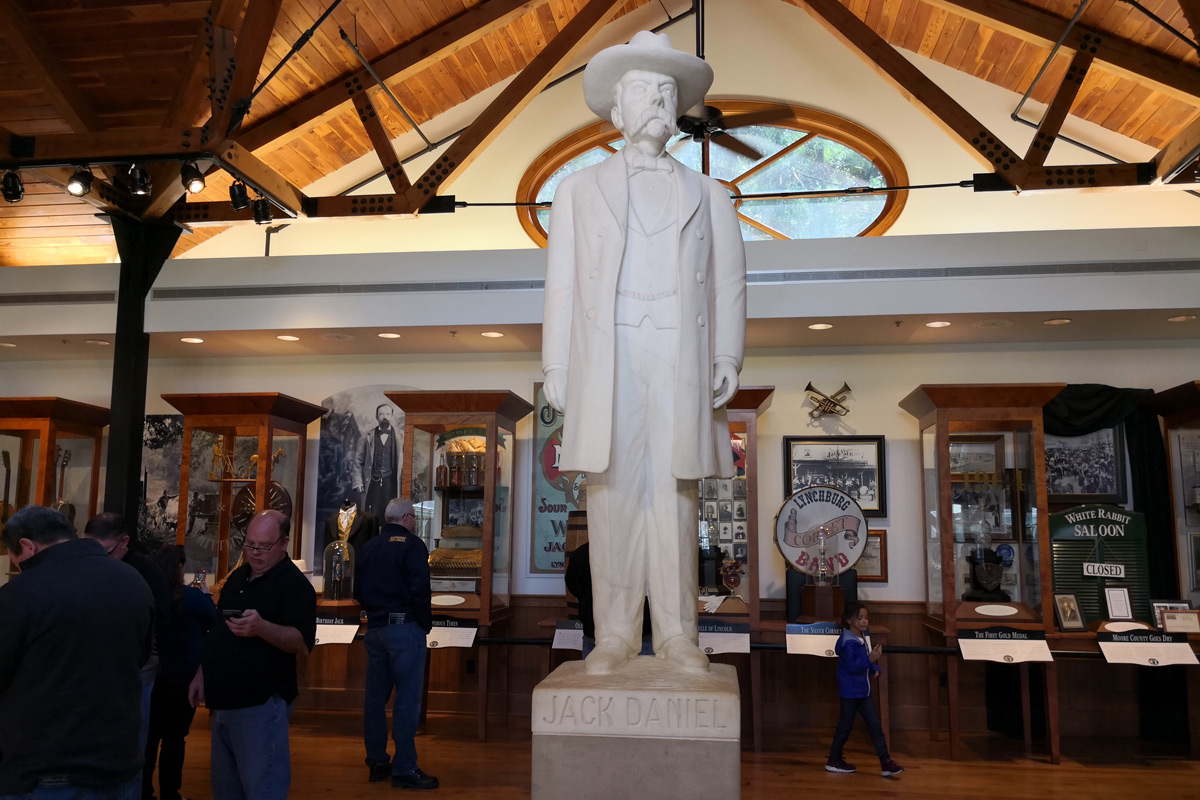 Born in 1849, Jack Daniel was the youngest of 10 children, with his mother dying shortly after his birth (likely due to complications from childbirth). A few years later, his father remarried and had another 3 children with his new wife. Jack leaves home at a very young age and he is taken in by Reverend Dan Call, where he works on the family farm. And on his farm, he had a still, which Jack quickly took interest in it.
It's here where Jack learns the art of whiskey making from the preacher and his head distiller, Nathan "Nearest" Green. In 1866, Call decides to focus on his calling as a minister, selling his whiskey business to Jack. Jack in turn hires Nearest as his Master Distiller. A few years later, they open the now-famous distillery in Lynchburg, and the rest is history.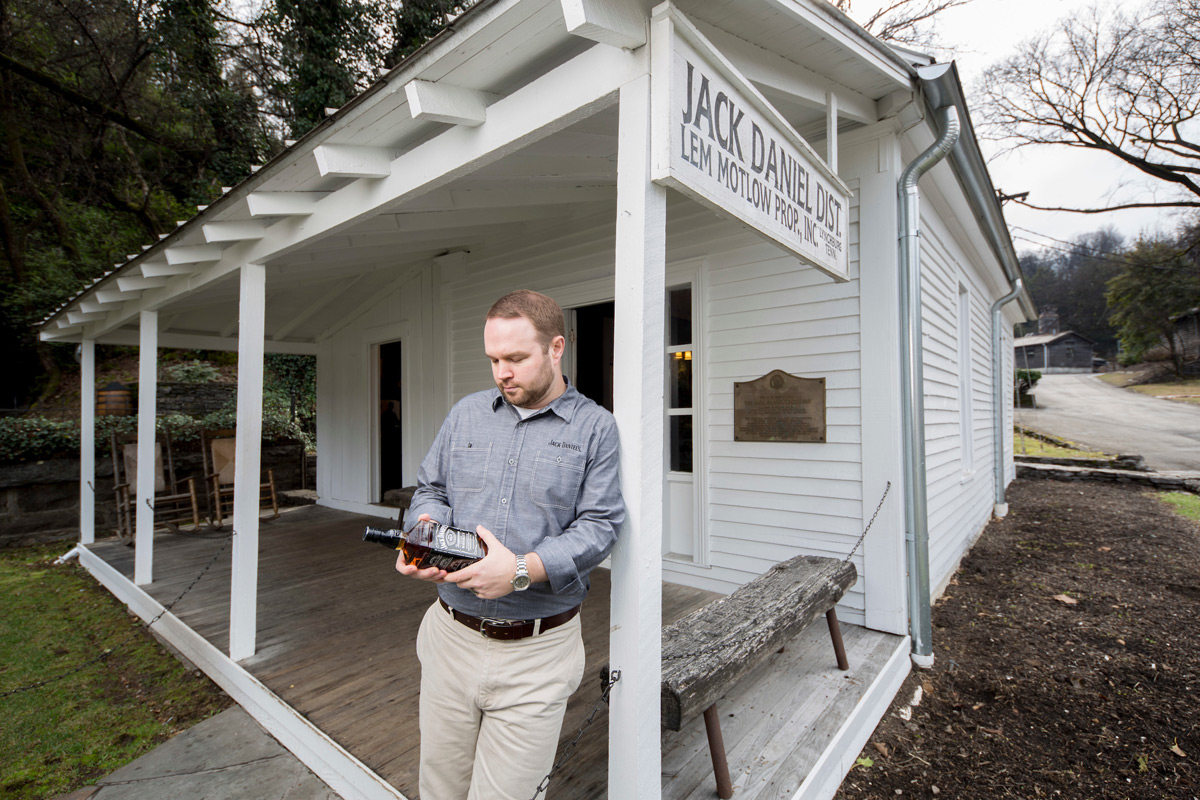 A short while later, we arrived at the Jack Daniel's Distillery, and gathered together for a VIP tour hosted by none other than Assistant Master Distiller Chris Fletcher! As you can imagine, he's got extensive knowledge of the whiskey making process, which he shared with us in great detail as he took us through the entire facility.
Not only that, but Fletcher is actually the grandson of retired Master Distiller Frank Bobo, the distillery's fifth master distiller from 1966-89. Needless to say, whiskey is in his blood.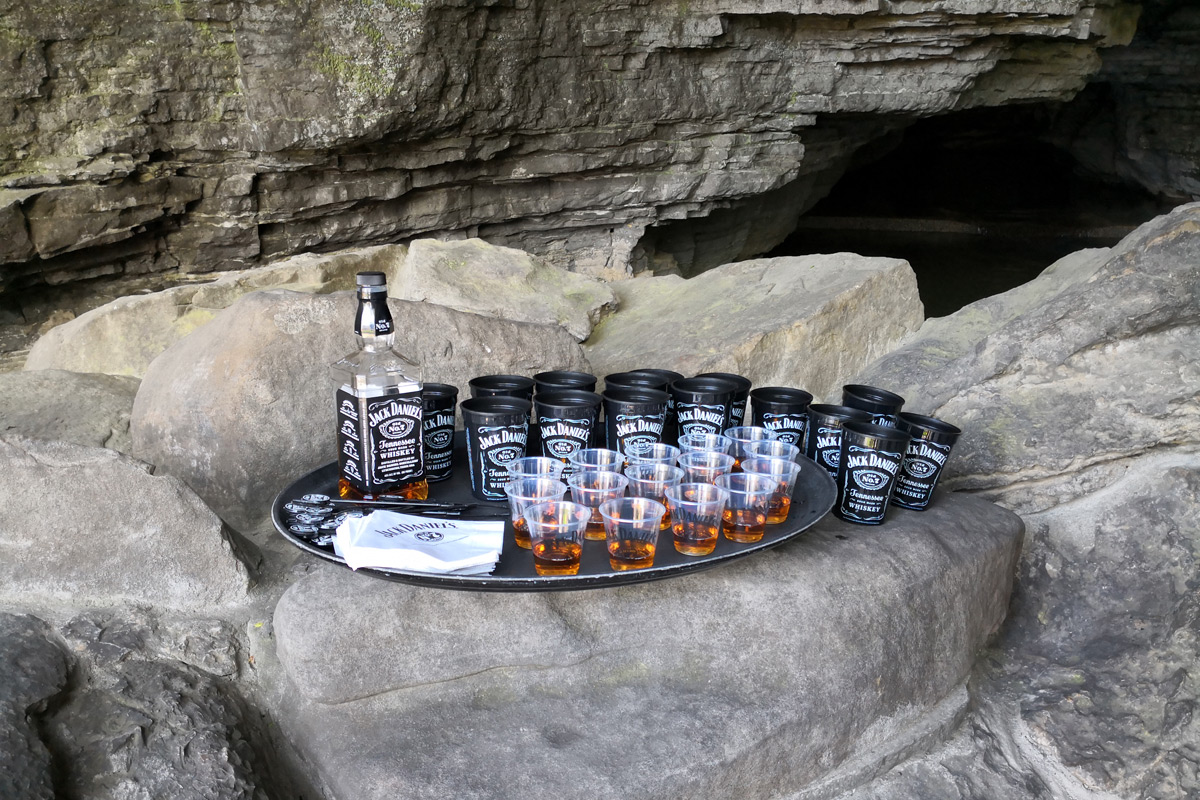 The first stop on our tour was Cave Spring Hollow, which houses Lynchburg's greatest natural resource – clean, pure, spring water. The cave's layers of limestone naturally impart a variety of minerals to the water which contribute to Jack Daniel's character. More importantly, the limestone also removes iron (which is bad if you are making whiskey) from the water.
Did you know that every bottle of Jack Daniel's sold around the world is made with water from this source? I actually got to take a drink from the spring, and it was perhaps the purest water that I've ever tasted.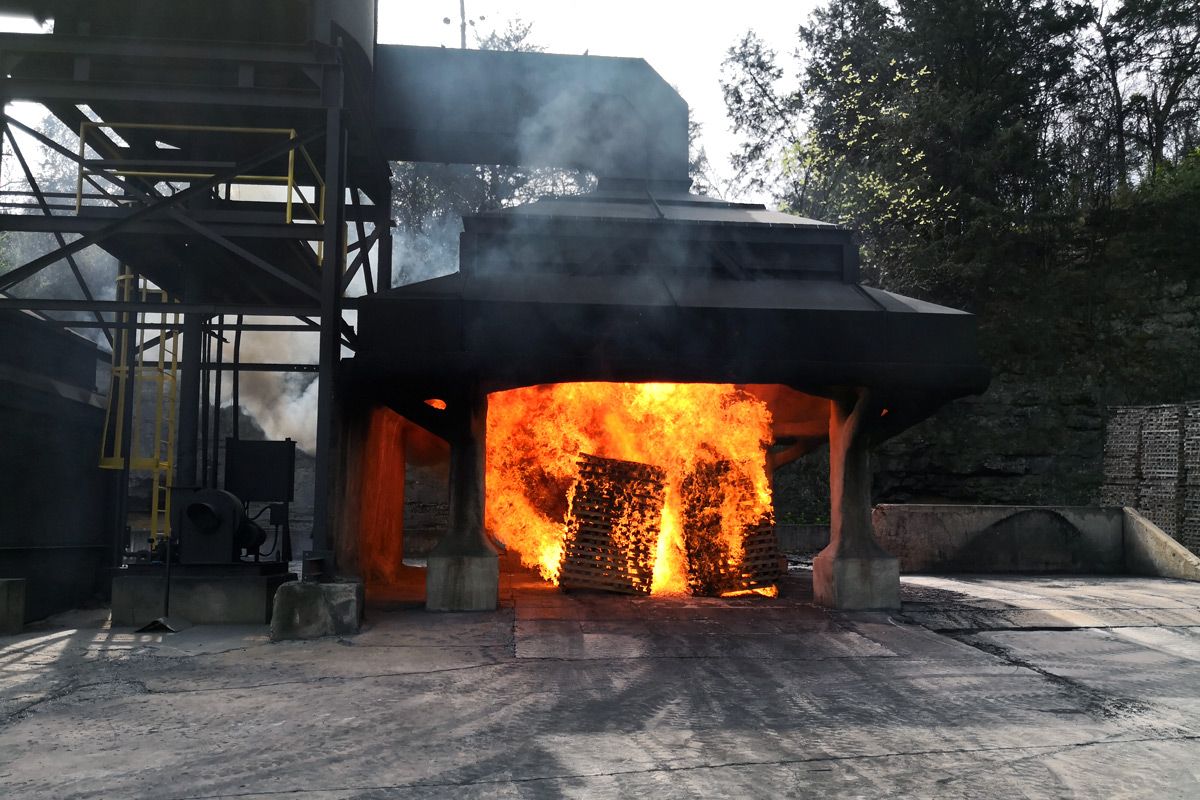 From here, we made our way to the Rickyard, where they stack 5-foot tall pallets of hard super maple, douse them in raw, unaged whiskey, before setting the wood ablaze. The inferno peaks at over 2,000 degrees Fahrenheit before burning down into smoldering embers. The resulting charcoal is used in the charcoal mellowing process.
We got to take part in this process, and it was pretty wild, the heat getting so intense that you had to walk away after awhile or risk getting burned. How these guys manage to keep cool in the hot Tennessee summers is beyond me, but my hats off to them.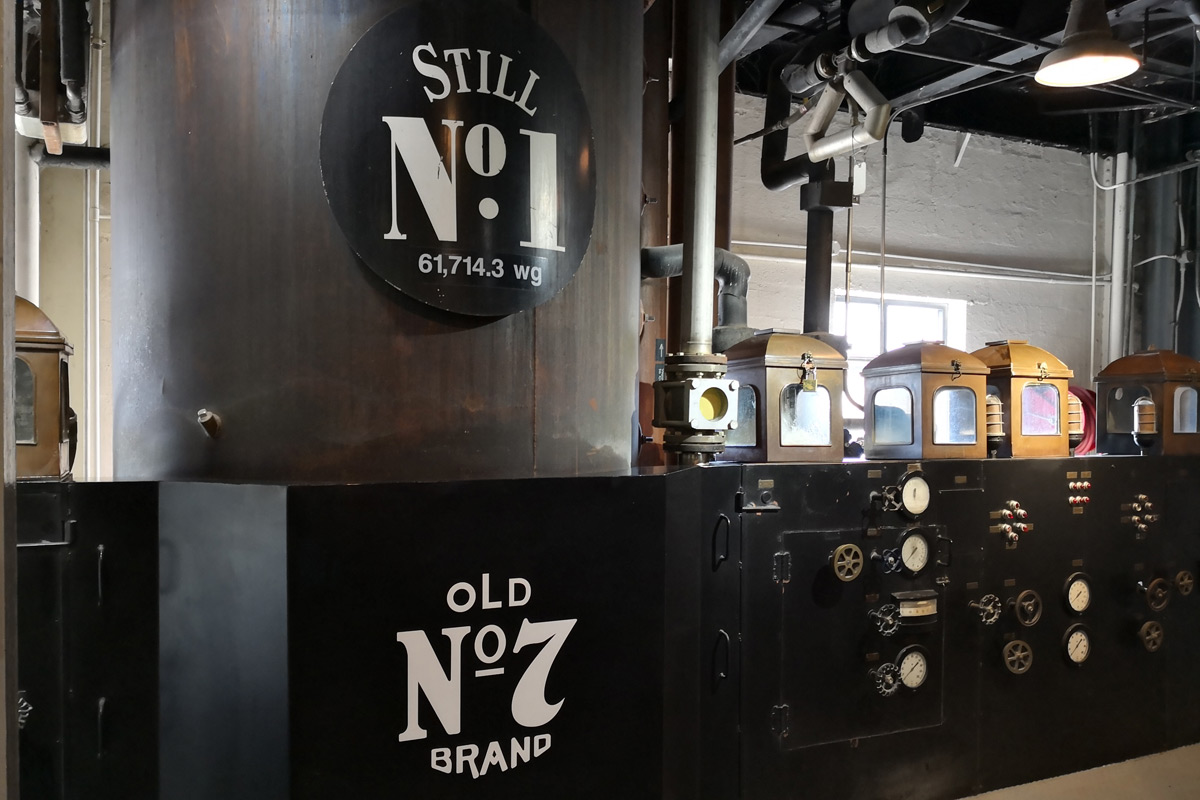 Afterwards, we walked down to the Distillery Building, where we got to learn more about the whiskey making process including the whiskey stills, the fermenting tanks and the charcoal-mellowing vats. That last part is perhaps the most important, filtering the 140-proof, unaged whiskey drop by drop through 10 feet of handcrafted charcoal.
It's this extra step that imparts the distinctive smoothness you have come to expect from Jack Daniel's, and it's what makes this a Tennessee Whiskey and not a bourbon.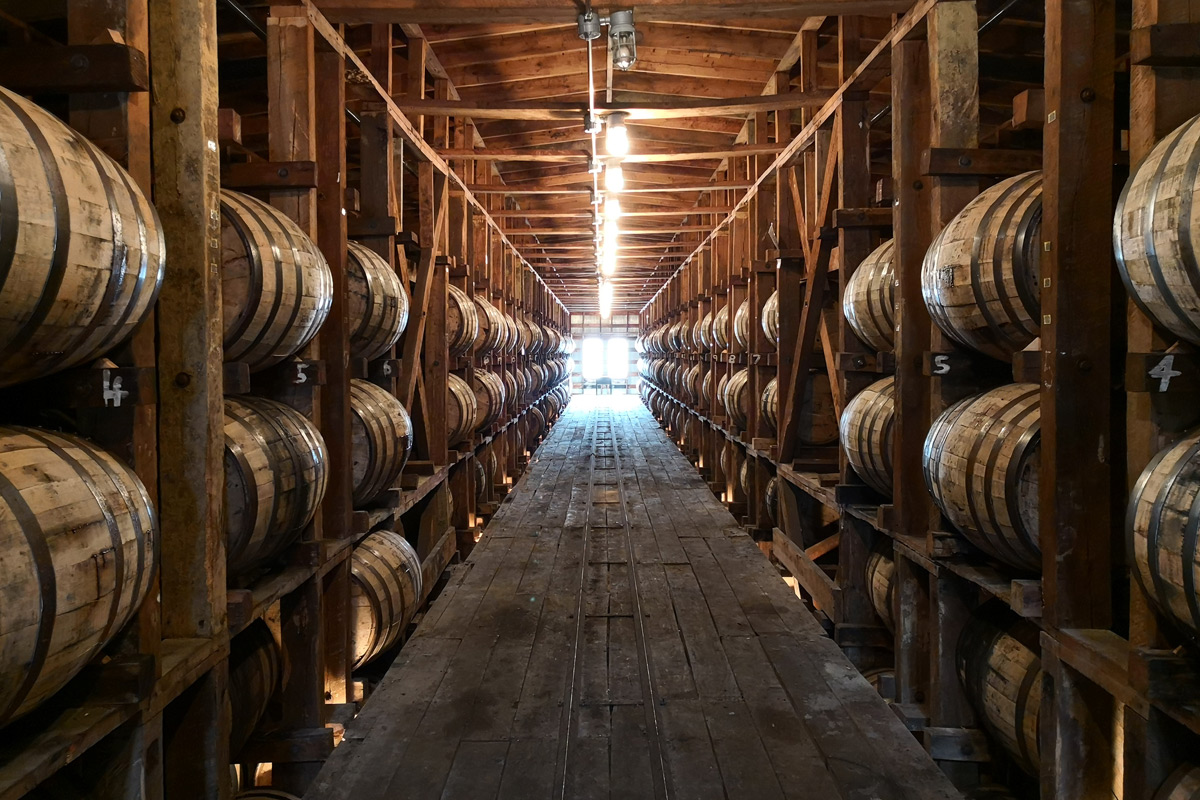 Next, this whiskey goes into American White Oak barrels that are hand-built at Jack Daniel's Cooperage. Once assembled, the barrel's interior is toasted and charred using a proprietary method to coax the wood's natural sugars out and caramelize them. The whiskey enters the barrel colorless and raw, but during the maturation process, the whiskey draws all of its rich amber color and much of its distinctive flavor from the barrels.
As you can imagine, if Jack Daniel's were to reuse their barrels, they'd get diminishing returns, as the first batch of whiskey already draws out most of the flavor from the barrel. That's why they only use a barrel once, after which they sell them off to third-parties.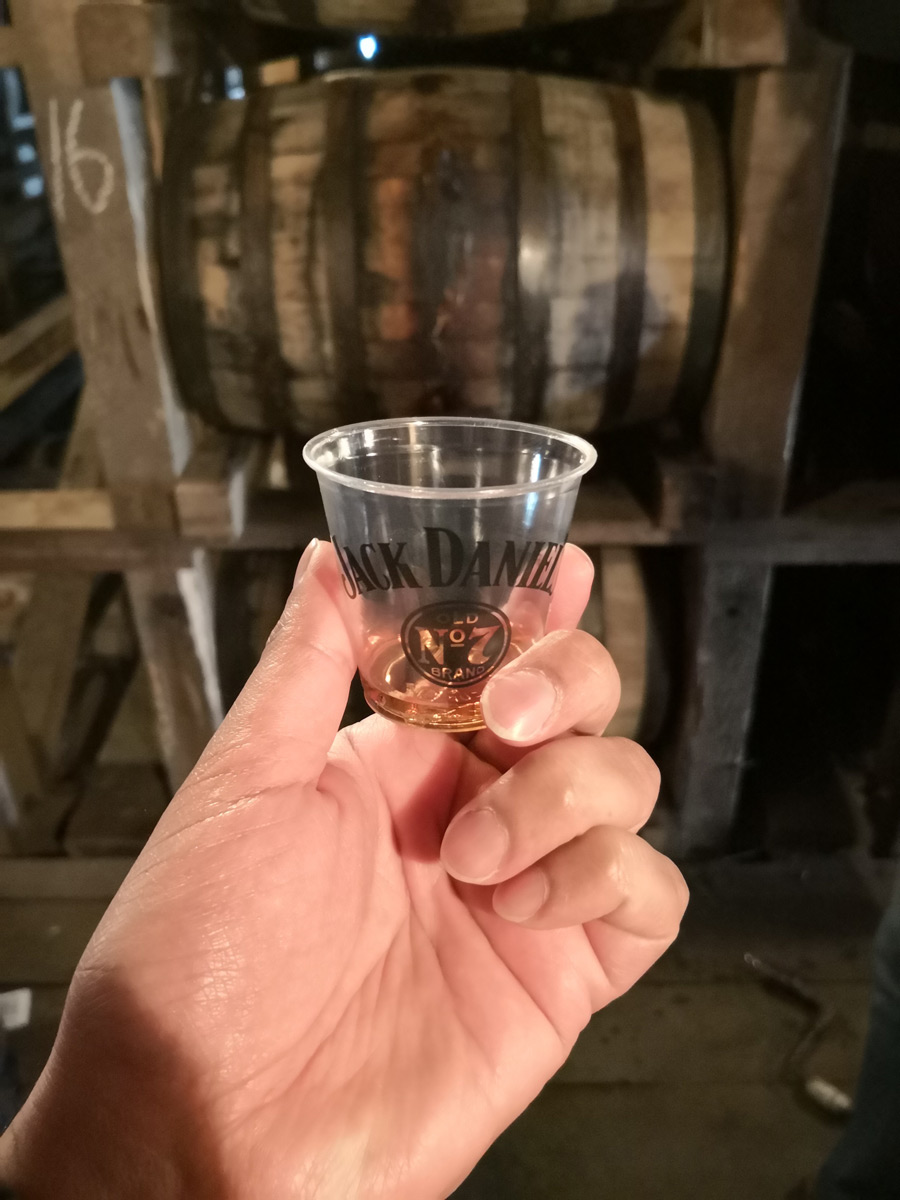 Interestingly enough, a number of variables determine how long a barrel of whiskey stays in the barrelhouse, including the barrel itself and where it's located in the barrelhouse. Barrels located on the upper floors (where temperature changes are more extreme) tend to mature faster than barrels on the lower floors, where it's generally cooler.
So rather than rely on age, a team of whiskey tasters sample each and every barrel to decide when they're ready for bottling. Master Distiller Jeff Arnett showed us this process by bringing us to one of the barrelhouses and taking us up to the 6th floor, where he tapped into a couple of barrels and let us sample them right from the source. In a word.. incredible!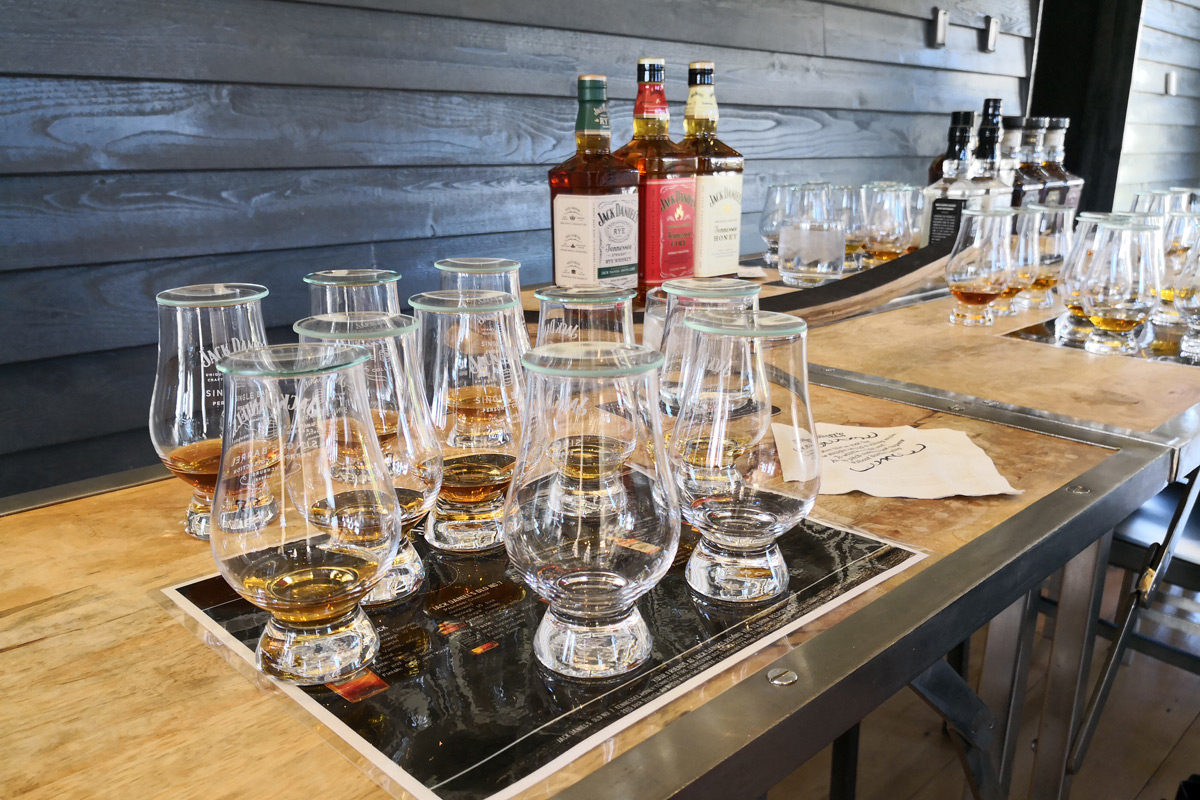 If that wasn't enough, they also set up a tasting for us, where we got to sample every product in their portfolio, including Jack Daniel's Old No. 7, Gentleman Jack, Single Barrel Select, Rye, Honey, Fire, and more. I really enjoyed the Single Barrel Select, but Honey and Fire were also standouts for me, and I definitely need to pick up a few bottles of these for myself.
Overall, I had a great time visiting the Jack Daniel's Distillery and seeing everything that they have to offer, and I'd highly recommend taking the tour if you're coming through Tennessee, even if you're not a whiskey drinker. There's a ton of history here, and it's sure to give you a newfound respect for Jack Daniel's, and the man who started it all.