Jack Daniel's and Coca-Cola To Launch Ready-To-Drink Canned Cocktail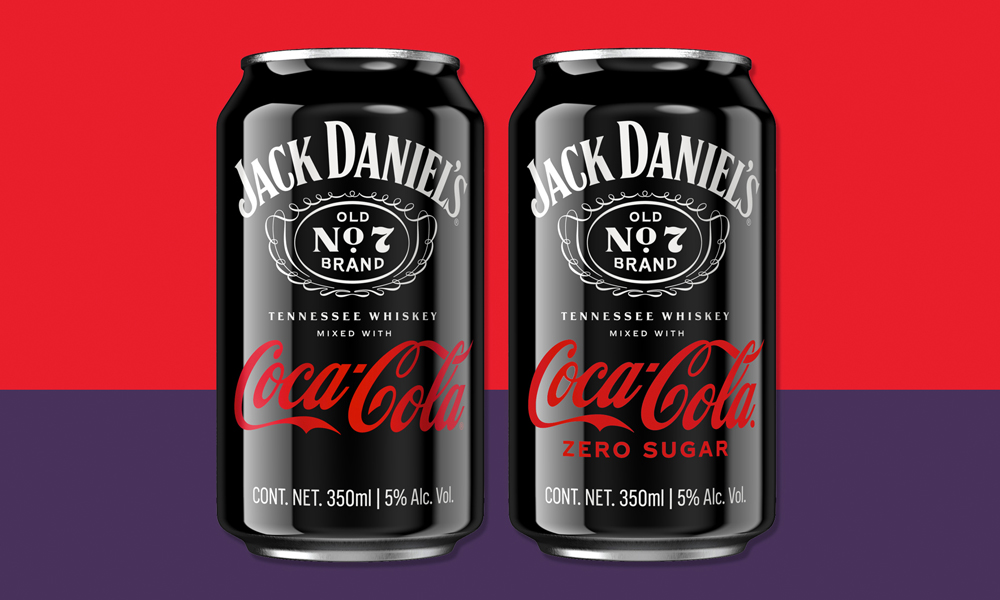 A Jack and Coke isn't exactly a hard drink to make, as it's comprised of just two ingredients. So the idea of a ready-to-drink canned version of the beloved classic cocktail being sold sounds a little counterintuitive. But it's really just a case of convenience, and it makes perfect sense.
Say you're camping in the woods, enjoying a day out on the lake, or even just having a cookout in the backyard. Do you want to deal with trying to mix a drink out there, or would you rather just crack open a can and pour over ice (or drink it right out of the can)?
It's honestly a stroke of genius, and we're surprised it took this long to bring these two iconic brands together. Regardless, it's finally coming, with the 5% ABV ready-to-drink cocktail first available in Mexico in late 2022, with other markets to follow.
"This relationship brings together two classic American icons to deliver consumers a taste experience they love in a way that is consistent, convenient, and portable," Lawson Whiting, CEO and President of Brown-Forman Corporation, which owns the Jack Daniels label, shared in a press release.
What's more, a zero-sugar version of the beverage will also be available using Coca-Cola Zero for people watching their sugar intake. Jack and Coke has always been one of my go-to drinks when I'm out and about, so I'm definitely looking forward to this RTD offering.