Review: 1924 Double Black Bourbon Barrel Aged Cabernet Sauvignon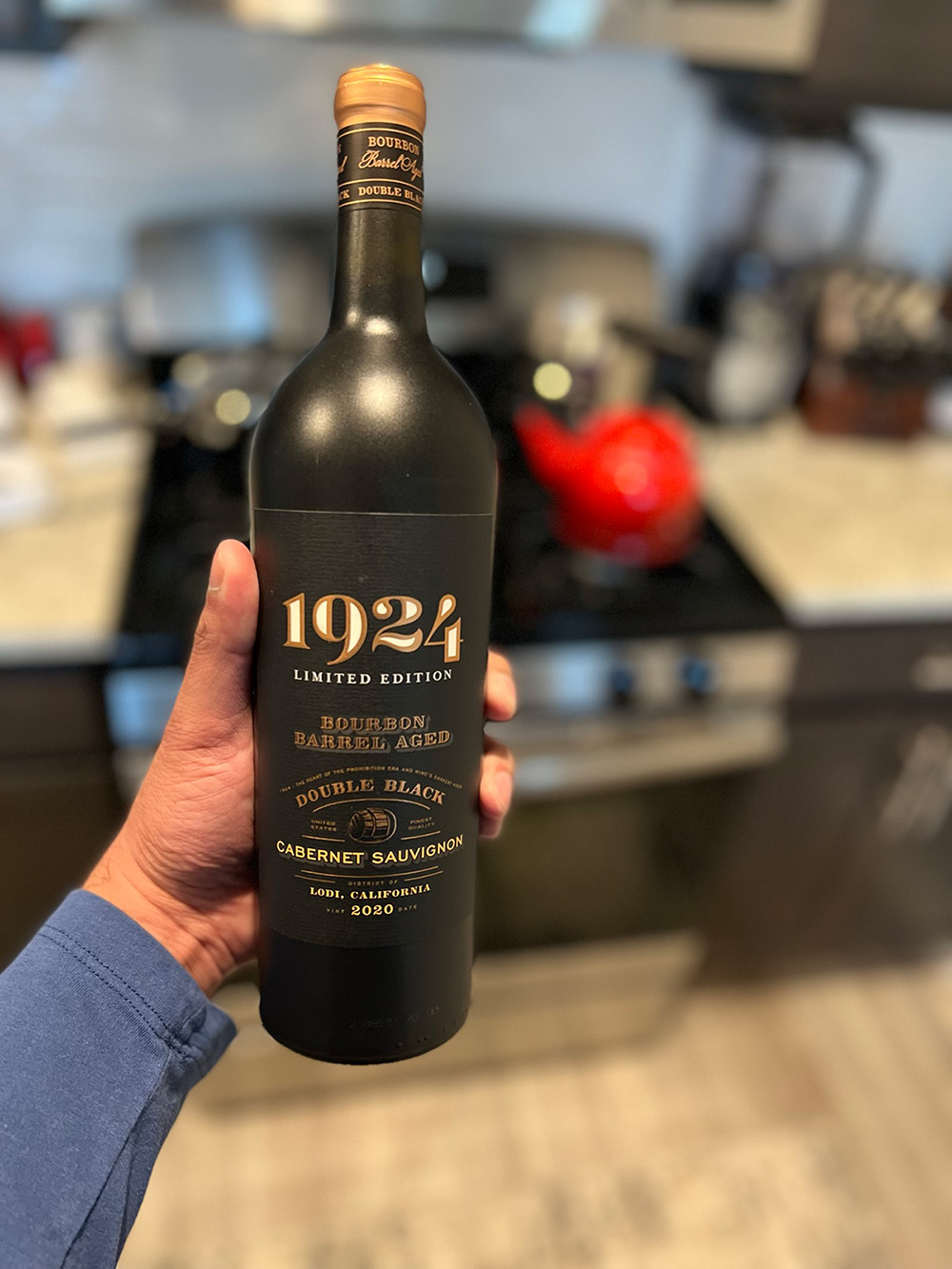 Did you know that National Wine Day is next week (5/25)? While we never need an excuse to sit back, uncork and have a glass of wine, this month we have one. But instead of reaching for your regular bottle of red or white wine, might I suggest trying something a little different?
We recently tried a bottle of 1924 Double Black Bourbon Barrel Aged Cabernet Sauvignon, and it's crafted using grapes from select vineyards throughout Northern California, specifically from the Lodi region. Lodi's climate is ideal for growing concentrated, full-flavored grapes—well draining sandy soil, warm summer afternoons and cooling nighttime breezes from the Pacific Ocean.
As the name suggests, this full-bodied Cabernet Sauvignon is aged in Bourbon barrels, aged on a combination of French and American oak for 8 months. The resulting red wine has a classic, yet sweet taste, layered with suggestions of blackberry, vanilla and warm spice with notes reminiscent of Bourbon: caramel, butterscotch and charred oak. Yum!
The wine community's been giddy with excitement for Bourbon aged wine as of late, and now that I've tried it for myself, I can see what all the hype is about. It's a great wine to enjoy with dinner (might I suggest a bacon-wrapped filet with maple pecan sweet potatoes or a pecan-smoked beef tenderloin?), but it can also be enjoyed with dessert or an after-dinner smoke.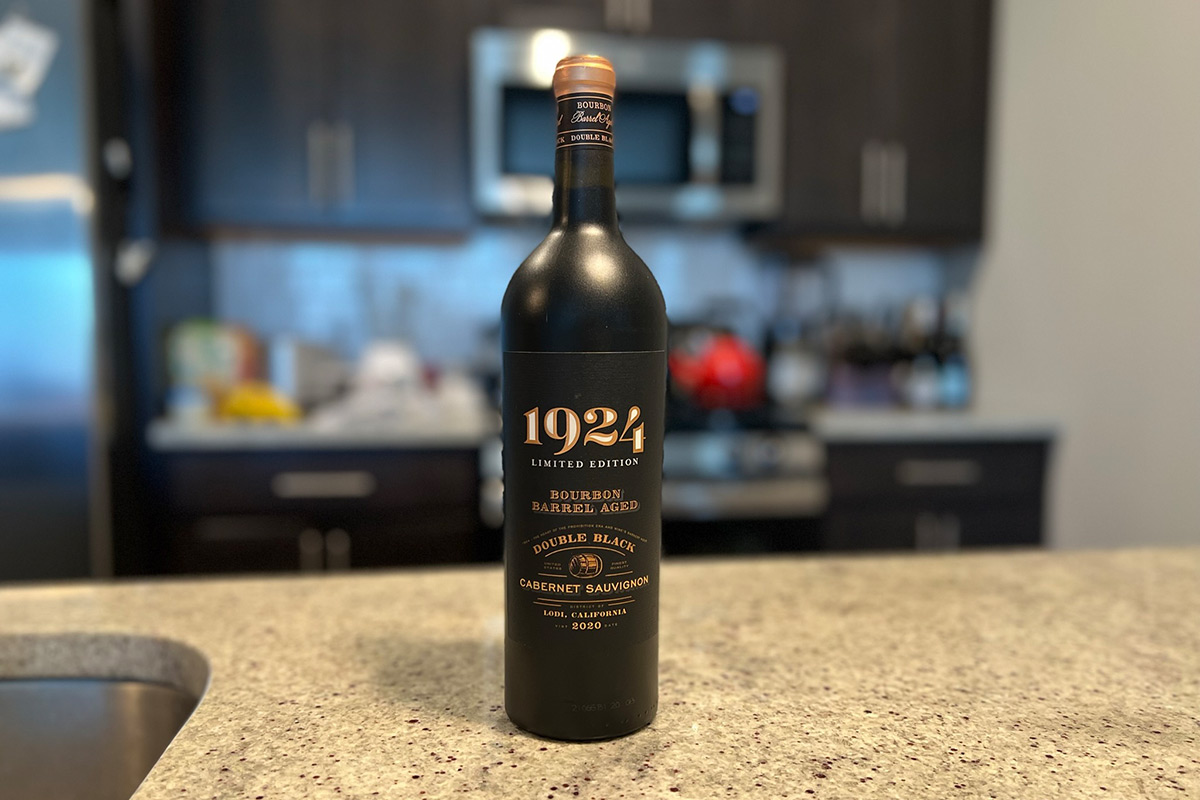 My girlfriend is a big red wine drinker, and while I was concerned that it might be too strong for her tastes, she absolutely loved it. Likewise, I thought it was great, I really enjoyed the rich full-bodied taste of it, with the hints of Bourbon. And it's low price (under $20) makes it that much more appealing. I think we may have just found our new go-to bottle of red.
So what do you say? This National Wine Day, head over to your local liquor store, pick up a bottle of 1924 Double Black Bourbon Barrel Aged Cabernet Sauvignon, and see why everyone's going crazy for Bourbon aged wine!
Let us know what you thought of it in the comments section below!