Coca-Cola Tic Tacs Are Here, And They Taste Just Like An Ice-Cold Coke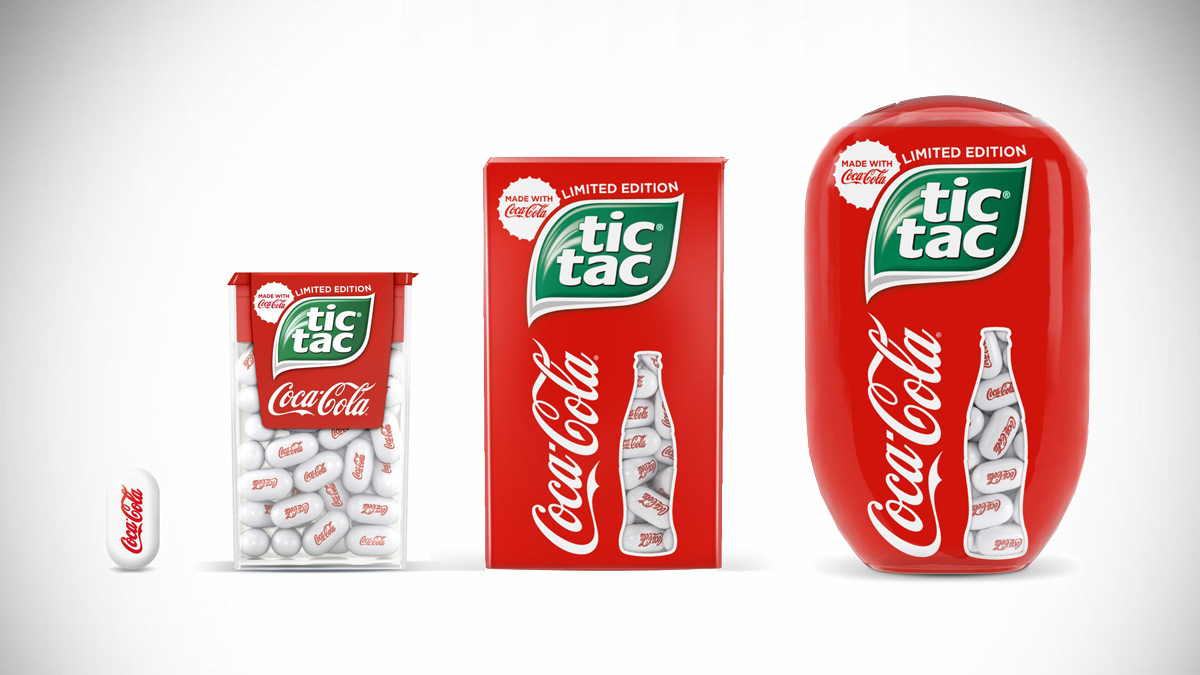 Back in October, news broke about a collaboration between Coca-Cola and Tic Tac on a limited edition flavor. At the time, it was only available in Germany, but they promised that they would eventually be distributed to more than 70 countries, in the three sizes shown above.
Since then, I hadn't heard much about them, and figured that they were yet another treat that wouldn't be coming to the US. But over the weekend, I was walking through Target when I noticed something out of the corner of my eye at the checkout.
That's right people, the Coca-Cola Tic Tacs are finally here, and I had to buy a pack of these to try for myself, even if they were a little pricey at $3.50. (They don't appear to sell the smaller packs) By the time I got outside, I was already tearing into it to see what they tasted like.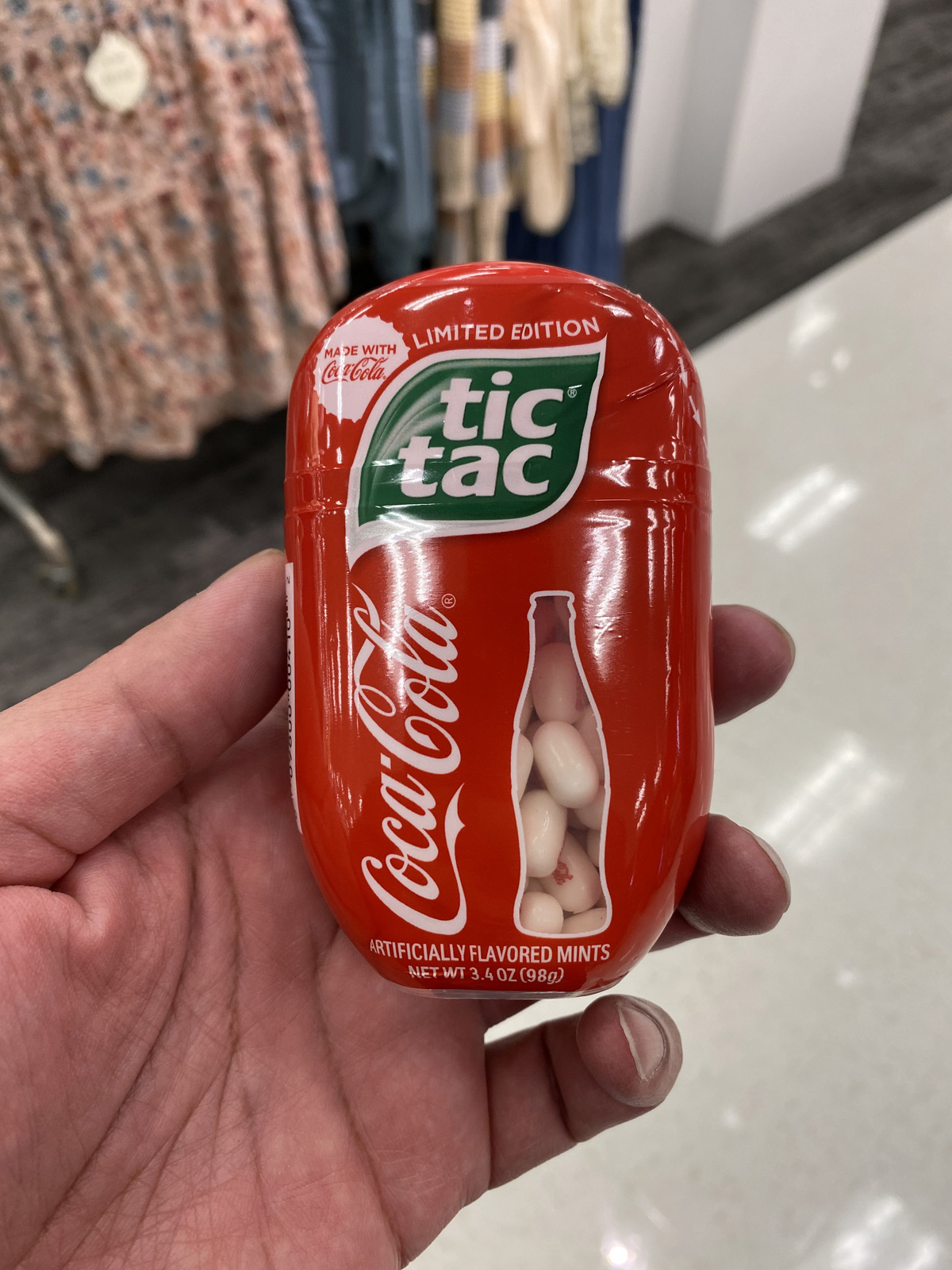 In a word.. YUM! I honestly wasn't sure what to expect, but it tastes like the real thing, perfect for when you're craving a Coke but don't want to crack open a 12-ounce can, and the calories associated with one. You get your fix without consuming barely any calories!
Given that this is billed as a limited edition release, you're going to want to get your hands on these sooner than later, as there's no telling as how long these will last. I've always loved the Orange Tic Tacs, but these Coca-Cola ones are my new favorites. 😋
Try them for yourselves, and let us know what you thought of them!