Ben & Jerry's And Netflix Team Up To Churn Up Something Extra Special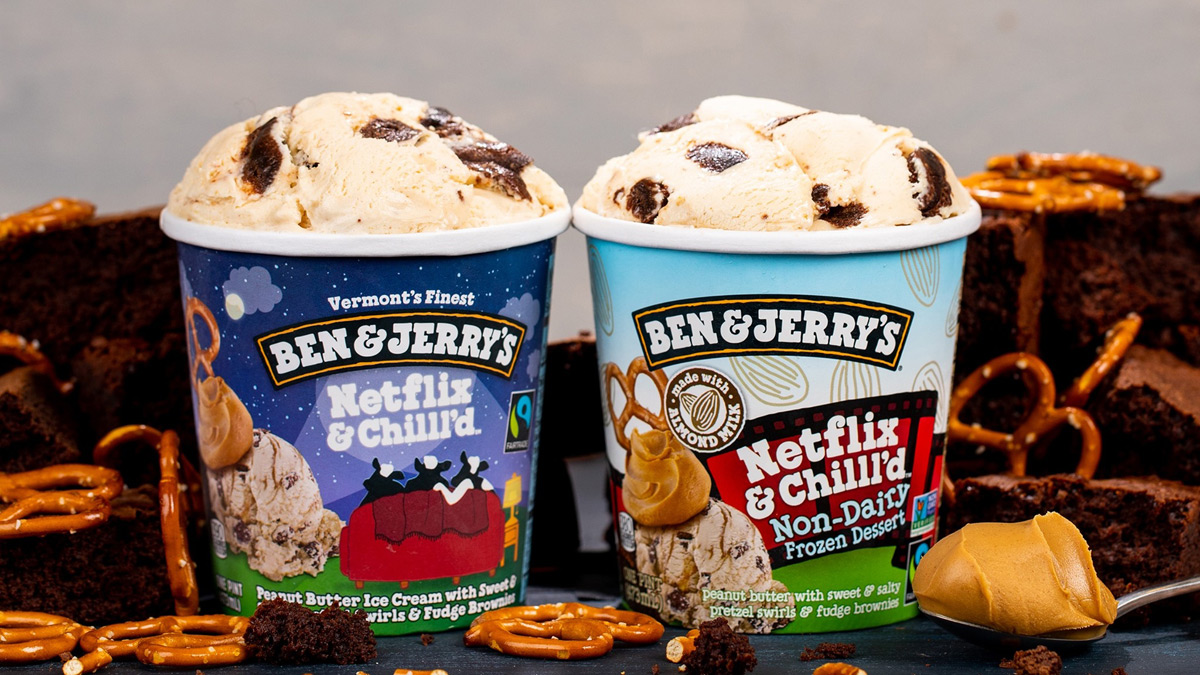 Ice cream maker Ben & Jerry's teamed up with Netflix to churn up a sweet and savory creation, and the name is honestly about as good as it gets.. Netflix & Chilll'd. 🙂
This yummy new flavor features peanut butter ice cream with pretzel swirls and fudge brownie bits, giving you that perfect mixture of salty and sweet. Aaaaaand, that's pretty much the end of my New Year's diet, because this sounds freaking amazing!
Ben & Jerry's announced this new Netflix original ice cream flavor with a clever trailer, which includes nods to some of Netflix's most popular original programs like Money Heist, Orange is the New Black, and Big Mouth. Which reminds me, I've been meaning to watch Money Heist for awhile now, maybe I'll start it tonight.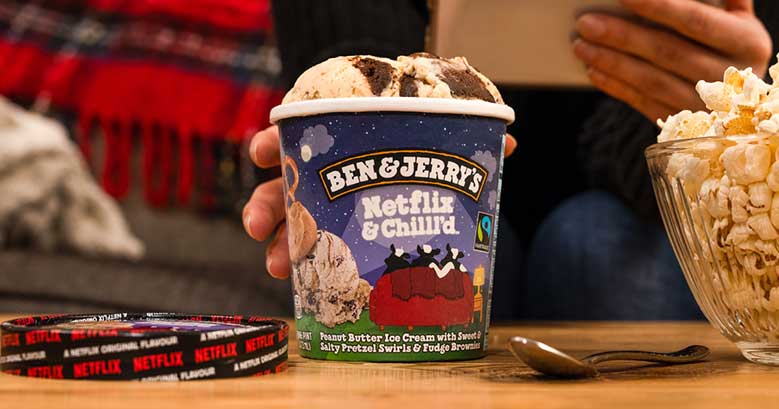 Netflix & Chilll'd ice cream is the perfect way to celebrate a night in on the couch, diving into your shows with a pint of this deliciousness at the ready. Heck, they've even got a non-dairy version that's made with almond milk and certified vegan ingredients. It's the perfect dessert to enjoy while watching The Game Changers documentary.
As you can see in the photo above, the lid displays the company's logo and states that you are about to eat "A Netflix Original Flavor." The front of the pint, meanwhile, features three cows huddled together on a couch, presumably about to watch some Netflix.
You should be able to find the new Ben & Jerry's flavor at most grocery stores, but you might want to call ahead to make sure that your store has the new flavor in stock beforehand. Enjoy!