Bottoms-Up: The Complete Guide To Whiskey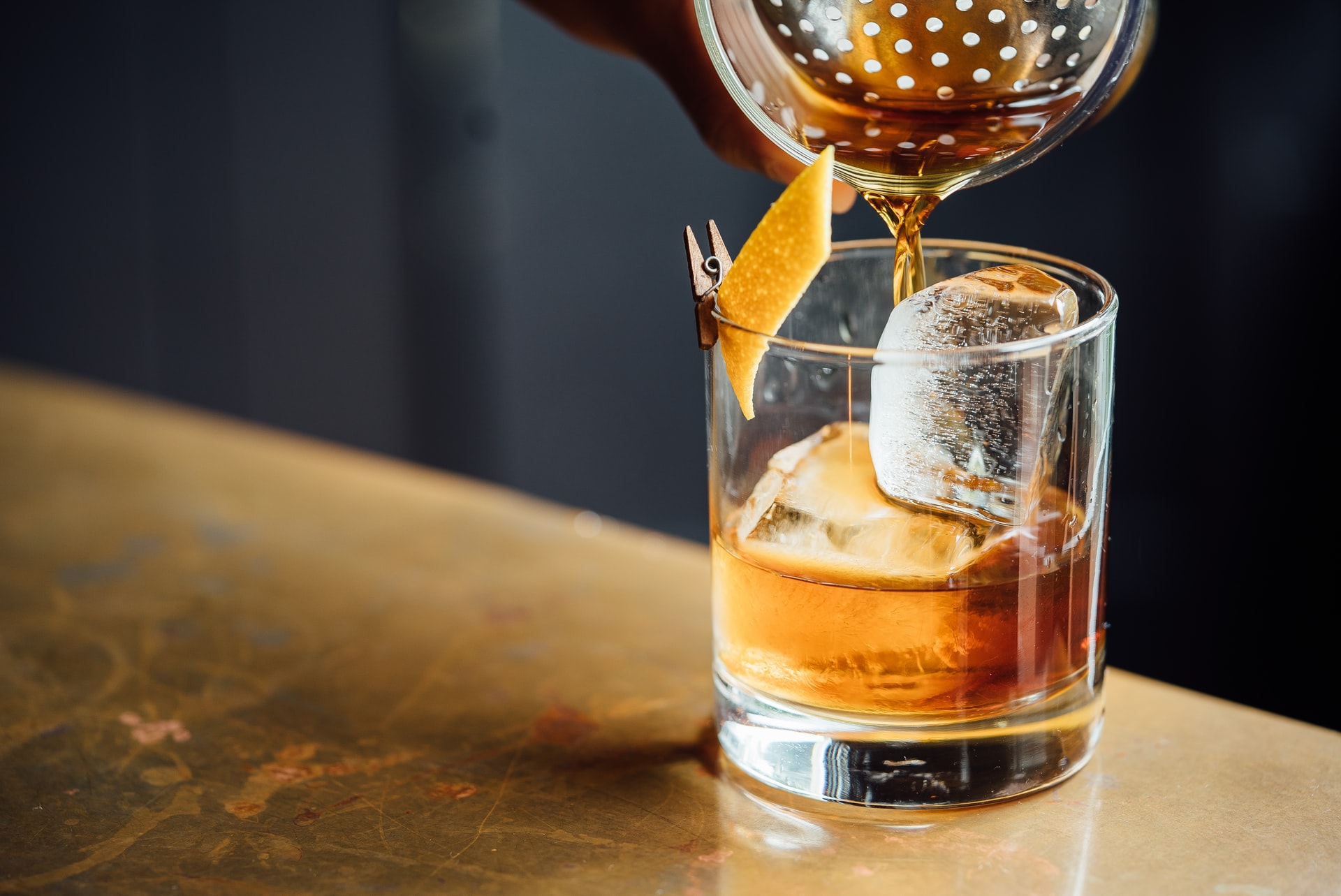 Whiskey is an incredibly popular drink, which is enjoyed all around the world. However, for those who do not drink whiskey on a regular basis, it can seem like a bit of a minefield. 
You fancy a nice glass of whiskey, you take a look at the menu and you are shocked by the number of different options you have at your disposal. Single Malt? Blended? What's the difference? What one should you go for? If you do not drink whiskey on a regular basis it can be easy to find yourself in this predicament. So, let me explain the difference between single malt and blended whiskey.
What Is Blended Whiskey?
This type of whiskey is essentially a blend of different whiskeys. You may also find the addition of flavorings, colorings and other neutral grain spirits as well. Typically, a single malt or a higher quality straight will be combined with water and lighter spirits in order to produce the end result. 
What Is Single Malt Whiskey?
This is a type of whiskey that is made at one specific distillery. It is created from a mash that merely uses malted grain. 
So, now you know the differences between the two main categories of whiskey. This is whiskey separated in its most simplistic form. You then have other types, such as Scotch. This is a Scottish whiskey and it can either be a grain whiskey or a malt whiskey. You can find it both in blended and single malt form. 
Key Differences in Single Malt and Blended Whiskey
Once you taste both single malt and blended whiskey you will immediately notice the difference. Blended whiskey is typically consistent and smooth in terms of flavor. However, a lot of whiskey connoisseurs tend to prefer single malts and this is because they offer a rich and complex flavor. If you are looking for something subtle and gentle you may wish to go for lowland whiskey. However, if you want something that is potent with peaty depth then Islay whiskeys are a great choice. We don't advise starting off on an Islay single malt though. This tends to be the preferred choice of seasoned whiskey drinkers. 
When it comes to the serving of both whiskies, blended whiskey tends to be a lot more versatile. Whilst you can enjoy it on its own you can also serve it with ice or a mixer. When looking at any cocktail list you will undoubtedly see blended whiskey incorporated in a few drinks. On the other hand, when enjoying a single malt you should simply drink it is as it is, i.e. neat. If you team it with ice you will suppress the aromas and flavors, thus this is not advised.
On a final note, when it comes to the ageing process, various techniques are used. Some companies will opt to use the technique of double barreling. This means that newly created blends will then be placed back into oak casks for a second period of maturation. One thing you do need to be mindful of is the age that is printed on the label of a blended whiskey. This actually refers to the youngest whiskies used in the blend. 
What are some good Scotch whiskeys to get the party started?
Nothing gets the party started better than a good old swig of Scotch whisky does! However, you can't just drink any old Scotch. Poor quality Scotch whisky can quite frankly taste disgusting. This is a drink whereby you can really tell the difference between quality brands and cheap imitations. To make sure you don't fall victim to the latter keep on reading to discover the top six Scotch brands you should incorporate into your party weekend. 
1. The Glenlivet 21-Year-Old Archive 
This Scotch has a little bit of everything to offer. The blend of flavors is phenomenal. From sherry, to chocolate, to citrus, to full malt – you will struggle to find another Scotch providing as much as this one. The overall feel is one that is extremely warm and elegant. This is a real people pleaser; something most people in attendance will enjoy. 
2. The Balvenie Single Barrel 12-Year-Old Single Malt
This is a light and delicate Scotch with somewhat of a complex flavor. First, you will experience the blend of honey, apple, almond and spice. This is then followed by hints of spicy oak. And then it finishes off with beautiful hints of cinnamon and coconut. This is a really rich Scotch and the blend is fantastic. 
3. Glenfiddich 40 Year Old Single Malt Speyside Scotch Whiskey
If you are someone who enjoys a good drink of Scotch then you are seriously missing out if you have not tried this drink. It is a complex Scotch boasting gentle hints of an array of different flavors. From dark chocolate to pinewood to fruitcake to dark berry to nettle; this is varied, to say the least. Your palette will be more than satisfied. Glenfiddich 40-Year-Old Single Malt Speyside Scotch Whiskey manages to achieve the perfect equilibrium between being soft yet rich at the same time. 
4. Johnnie Walker Black Label Deluxe Blend Scotch Whiskey 12 Year Old
This Scotch will definitely get the party started with the stark yet brilliant smoky kick that immediately hits you as soon as you take a swig. The balance between the malt and the grain is perfect. Flavors? Well just imagine cooked apples and a delightful spice. Sounds delicious, doesn't it? This is followed by flavours of ginger, cinnamon and vanilla. This Scotch is one of a kind.
5. Master of Malt 30 Year Old Speyside 
This has a real summery and fruity flavor to it. Ideal for those who are looking to have a party during the warm months. It all begins with a beautiful blend of tropical fruits; from citrus, to pineapple, to mango. Then you get hit with the dried apricot, ripe plum, barley and raisin. Fun and uplifting! 
6. Kingdom 12 Years Old
Last but not least, let's finish on a bang with Kingdom 12 Years Old. The unusual blend of berry fruits, lots of honey and that subtle tint of hint are magical. And that is without even mentioning the citrus flavor. This is a real winner! 
These six Scotch whiskeys are all delicious in their own right. You should definitely incorporate at least one of these into your party.
If you do not want to go down the Scotch route, why not go with some bourbon from The Bottle Haus? Bourbon has long been one of the most popular whiskey types, and it is a good all-rounder, so there is little chance of going wrong if you decide to go down this route.
Have you tried BenRiach whisky?
Jack Daniel's, Heaven Hill, Liquid Sun, Bell's, J&B, Bladnoch, Port Ellen, Highland Park, The Macallan, Crested Ten, Jim Beam, Brown Royal, Ballantine's, Jameson Irish, Johnnie Walker… this list barely scratches the surface of the different types of whisky that are available nowadays. 
In this section, we are going to introduce you to one of the rarest and unique types of whisky, BenRiach. 
BenRiach whisky is a type of single malt whisky. The BenRiach distillery has been around for a long time, to say the least, having been founded in 1898. Nonetheless, it was not until 1994 that a single malt bottle of BenRiach was actually released. This is almost one hundred years after the opening. 
Since then, there have been several versions of BenRiach released onto the market. The distillery has also won many awards. This includes the Gold Medal at the International Wines and Spirits Competition in 2006, the Distillery of the Year Award at the 2007 Malt Advocate Whisky Awards, and the Best Rare Speyside in the World Whisky Awards from Whisky Magazine in 2007.
The most recent release from BenRiach is Authenticus. This is the second peated expression from the famous distillery. Authenticus is distilled from peated malted barley and is 21 years old. It is a whisky that is extremely rare, as yearly production is limited to a mere 800 six-packs. Therefore, if you get to enjoy this whisky you know you are experiencing something that only a limited number of people get to enjoy.
Nonetheless, there is an assortment of different BenRiach whiskeys for people to choose from. This includes the likes of BenRiach 15-year-old PX Sherry Wood Finish, BenRiach Birnie Moss Intensely Peated, BenRiach 17-year-old Septendecim and more.
The rarity of BenRiach makes it a whiskey that is highly sought after. Keen whisky drinkers often request it. It is not hard to see why either. 
So there you have it: everything you need to know about whiskey. If you have never tried whiskey before, we know that it can be quite overwhelming. After all, there are so many different options. However, we hope that this guide will have helped you to get a better understanding of the different possibilities so that you can feel more confident when ordering or buying.