'Tis The Season To Be Jolly.. And Drunk!
'Tis the season to give that person on your list the gift of alcohol! Think about it, have you ever gotten alcohol as a gift and gone, "Oh, I wish I had gotten fuzzy socks instead!" Unless you're a Mormon, probably not!
There are numerous options to choose from, everything from craft beers to fine wines to classic spirits. And best of all, anything you need can be found at most liquor stores. Once you're done, simply pick up a gift bag and some tissue paper, and you're good to go, no wrapping required!
Now comes the fun part, deciding what exactly to get them. If you're not sure what they're into, allow us to give you a few suggestions:
Crown Royal Regal Apple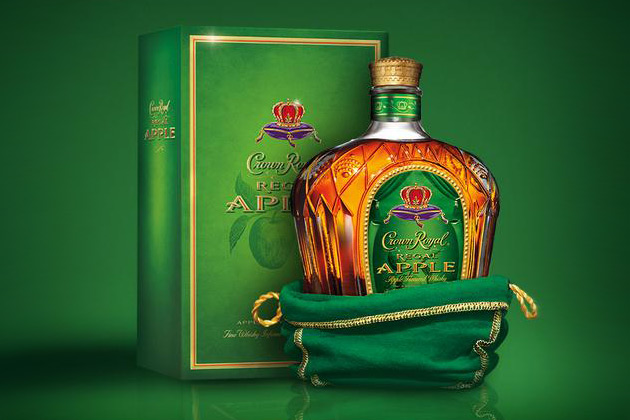 Adding a new branch to the family tree, Crown Royal Regal Apple is a combination of the premium taste of Crown Royal whisky infused with natural apple flavors.
Crown Royal Regal Apple is the perfect offering for fun-loving whisky drinkers looking for a high-quality flavor best enjoyed as a chilled shot, on the rocks, or in a classic cocktail. A 750mL bottle will set you back $24.99 (retail) and comes in an eye-catching emerald green carton with the iconic Crown Royal bag boasting green and gold tones.
Piehole Whiskey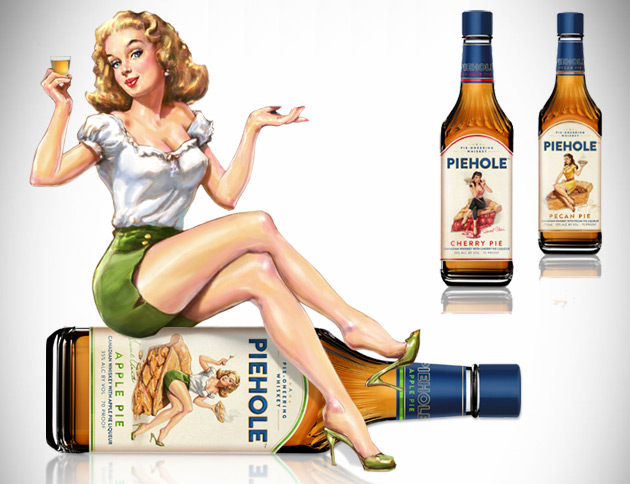 Inspired by Grandma's homemade pie recipes, Piehole features a delicious blend of Canadian Whiskey and pie-flavored liqueur. Piehole is available in three tempting flavors including, Apple Pie, Cherry Pie and Pecan Pie. It's perfect for your Piehole, so slice off a shot!
Piehole packaging displays eye-catching Americana imagery reminiscent of an era fondly remembered by just about anyone who has enjoyed their Grandma's delicious homemade pies. A 750mL bottle costs $14.99 (retail), so why not by two (or all three) varieties and give them a real treat this holiday season!
Smirnoff Vodka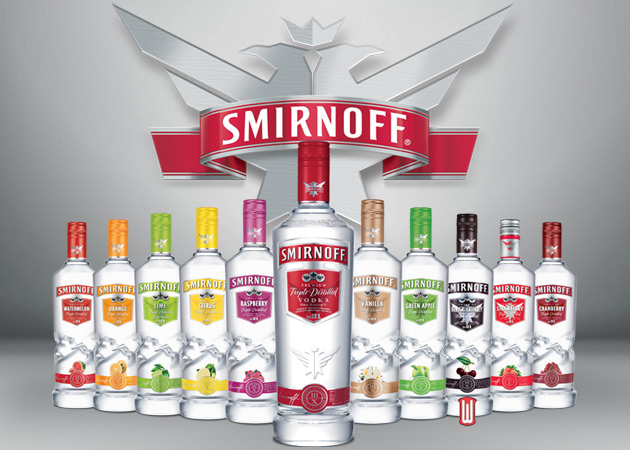 When it comes to vodka, it's all about Smirnoff, and they've got something for everyone on your list. For the purist, you'll want to stick with one of their classic vodkas, like the Smirnoff No. 21.
But for anyone else, I'd suggest going with one of Smirnoff's flavored vodkas. They offer fruit flavored vodkas (eg. blueberry, green apple, orange, peach), confections flavored vodkas (eg. root beer float, whipped cream, kissed caramel), sorbet flavored vodkas (eg. lemon, summer strawberry, raspberry pomegranate), and their tropical flavored vodkas (eg. coconut, watermelon, pineapple).
Jeremiah Weed Flavored Whiskies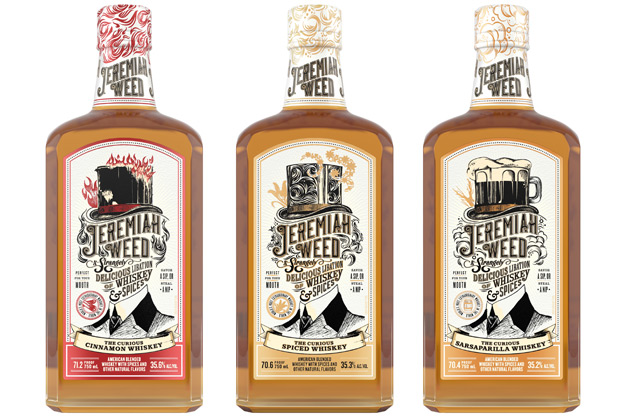 Last up is Jeremiah Weed Flavored Whiskies. Jeremiah Weed Flavored Whiskies are three new strangely delicious whiskies crafted with hand selected secret spices. The new flavors include Jeremiah Weed Spiced Whiskey, Jeremiah Weed Cinnamon Whiskey and Jeremiah Weed Sarsaparilla Whiskey. Each variant is sure to bewilder and amaze as they take the stage as either a shot or mixed with cola.
As you can see, the Jeremiah Weed Flavored Whiskies' labels display a faceless man with intricate designs specific to each variant spiraling from his top hat. These whiskies are a strangely delicious addition to their brand portfolio, which includes Jeremiah Weed Southern Style Sweet Tea and Jeremiah Weed Blended Bourbon Whiskey. A 750mL bottle of the flavored whiskey retails for $18.99.
—
So there you have it, four great choices that should satisfy anyone on your Christmas list. And best of all, you get to avoid the chaos of the mall.. Happy holidays!