Somabar Home Bartending Robot Pours Out Custom Cocktails In Under 5 Seconds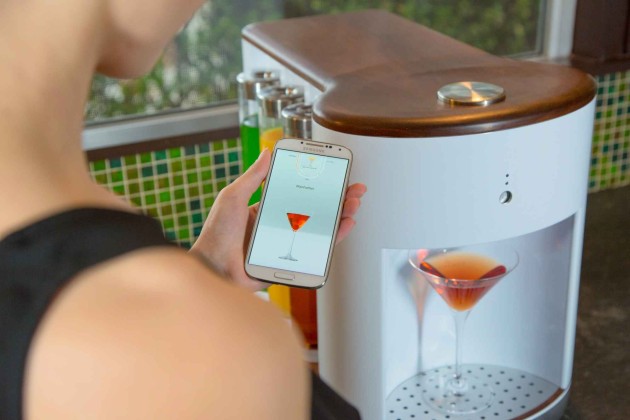 Imagine this – You come home from a hard day's work, and you want to relax with a nice cocktail to take the edge off. With the Somabar, you can now have that tasty beverage served up to you in under five seconds, without having to lift a finger!
The Somabar is a kitchen-top robotic bartender that stores different cocktail ingredients and precisely mixes drinks with just the touch of a button on their proprietary smartphone app.
Here's how it works:
Conventional bottles or containers are bulky, wasteful and boring, that's why we designed our SOMA PODS. With their friction-fit seal mechanism, SOMA PODS not only store ingredients for your favorite craft cocktails but also detach from your SOMABAR easily. Your airtight Soma Pods plug into a proprietary friction fit seal mechanism allowing for easily interchangeable ingredients while also ensuring your Soma Pods never leak. Liquid is quickly extracted from the Soma Pods using positive displacement pumps to make your cocktail with dead-on accuracy, every time. When you press that button on the app, your SOMABAR will take the ingredients from scratch, infuse bitters (if you are in the mood) and dynamically mix them in precise quantities using positive displacement pumps before pouring out your craft cocktail in less than 5 seconds.
How sweet is that? The app can currently produce over 200 different cocktails, or recommend a drink to you based on ingredients you have in your home.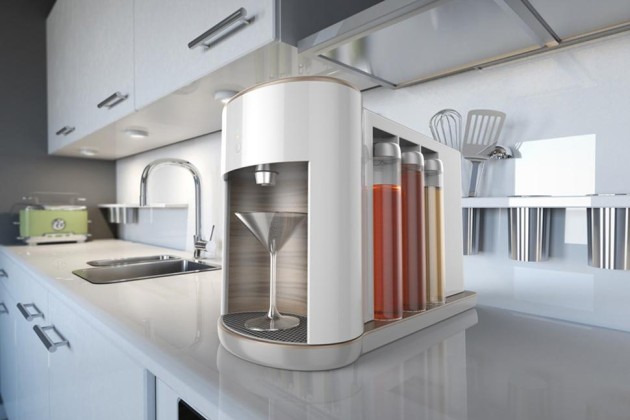 If you want one, head over to their Kickstarter page, where you can pre-order the Somabar for a pledge of $399. The Somabar is expected to ship in July 2015.