LEGO Hands Fit Charging Cables Perfectly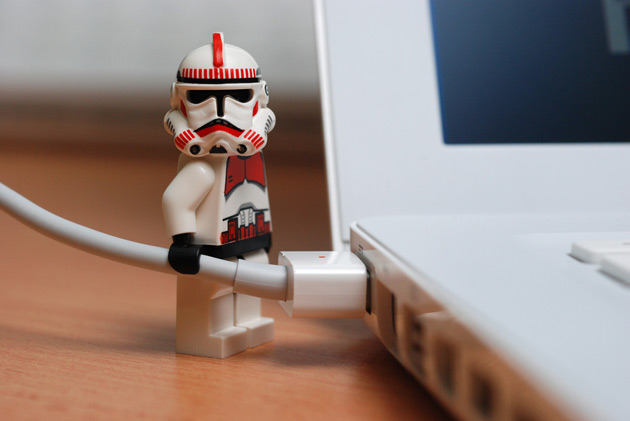 LEGO minifigures are the perfect way to keep your cables organized and your desktop looking AWESOME!
That's right, apparently LEGO minifigures hands are the perfect size to hold your Apple Lightning cable and other types of cables in place. We didn't believe it, so we dug out some old LEGOs and tried it for ourselves. Before you knew it, I had little Han Solo holding only my iPhone Lightning cable for dear life!
While I'd love to take credit for this genius discovery, it actually came to us from Sugru community member Andreas, and from there it spread like wildfire. They even created this cute video to show off their discovery:
The possibilities are endless. Now I just have to remember where I stashed my old LEGOs. 🙂
If you like the idea, you can buy some LEGO minifigures at Amazon.com.