LEGO Technic BMW M 1000 RR Is Perfect For Motorcycle Fans Of All Ages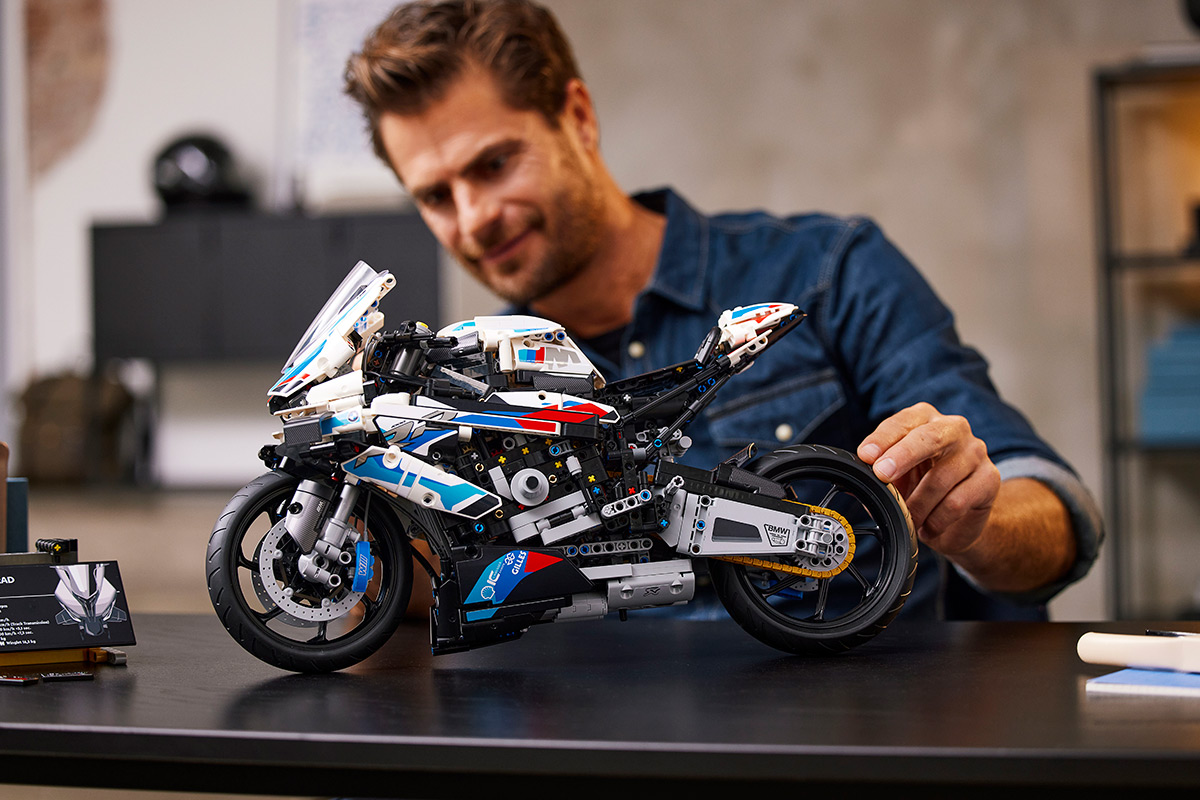 Over the years, LEGO has released a number of Technic sets catering to automotive fans, like the Bugatti Chiron, Lamborghini Sian, Porsche 911 GT3 RS, and Ferrari 488 GTE sets, just to name a few. Great stuff if you're a fan of exotic cars and all, but how about something for fans of two-wheeled vehicles, am I right?
Thankfully, the folks at LEGO heard our pleas, and they worked with BMW Motorrad to bring to market the LEGO Technic BMW M 1000 RR motorcycle, a 1:5 scale model of one of the most important bikes in BMW history—the very first to carry the "M" badge.
This intricate set goes on sale January 1, 2022, and it brings the supreme racing technology of the 205 horsepower superbike, which is designed to meet the highest performance demands in motorsport and road use, to people's living rooms.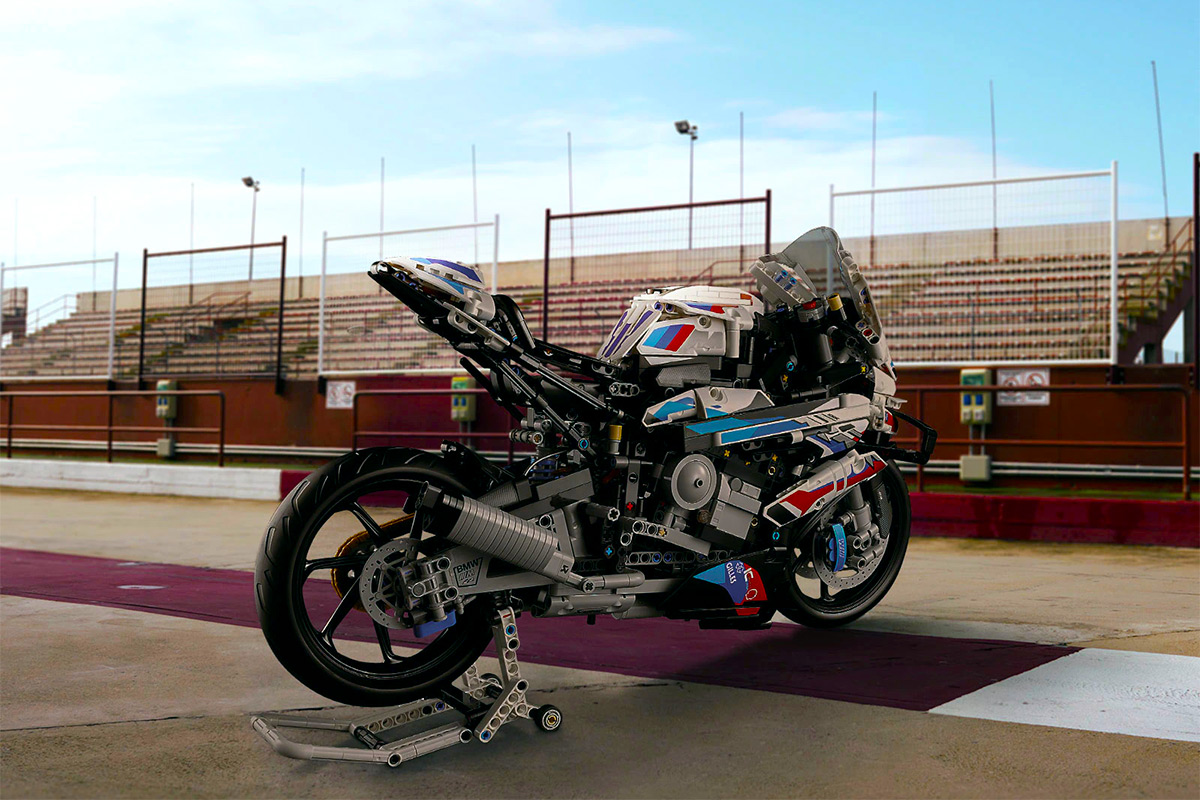 The record number of 1,920 individual pieces provide an indication that the almost 18-inch long LEGO Technic BMW M 1000 RR is a model motorcycle in a class of its own. As well as meticulous attention to technical details, the model version of the M RR offers a number of features that are sure to appeal to model building and motorcycle enthusiasts alike.
These include fully functional components such as the 3-speed gearbox, the upside-down fork and the rear swingarm with suspension, the engine block with moving cylinders, as well as the dashboard with three different display options and the gold-colored drive chain. The included paddock wheel stand and pit board also provide authentic racing flair.
Fully assembled, the LEGO Technic BMW M 1000 RR superbike clocks in at 10.9-inches high, 17.9-inches long, and 6.7-inches wide, making for quite the statement piece in your house.
"When BMW Motorrad management announced the first M model on two wheels, the BMW M 1000 RR, everyone knew that it would be something special. In the very same way, the LEGO Technic team realized they needed to come up with something unprecedented to pay tribute to the M RR. The result is a motorcycle and a technical model that each represent the state of the art in their respective fields," said Ralf Rodepeter, Head of Marketing/Product Management at BMW Motorrad.
LEGO Technic designer Samuel Tacchi is a keen biker who used to design motorcycles himself, so this project was a great fit for him. Together with his team he developed completely new parts and designs with uncompromising enthusiasm for performance and technology, and you can feel the fully-fledged fascination of the M 1000 RR with every element and every assembly step. Be inspired by the details like the winglets, Endurance chain and various M parts.
The LEGO Technic M RR is the perfect tribute to all its fans, riders and creators.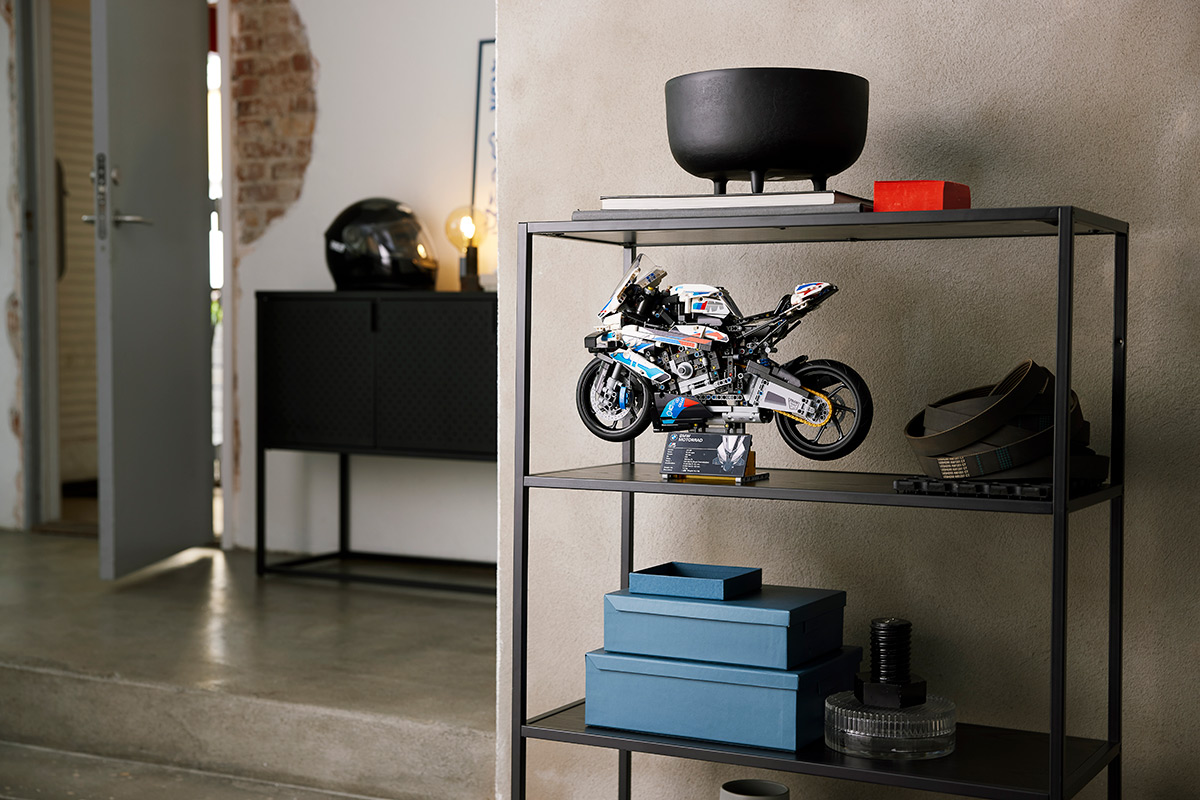 The LEGO Technic BMW M 1000 RR will be available exclusively in LEGO stores and on LEGO's website from January 1, 2022, and it will carry a retail price of $229.99. I personally can't think of a better way to ring in the new year than by picking up this awesome BMW M 1000 RR LEGO Technic model, and I definitely plan on getting one for myself.
Visit LEGO.com to purchase the LEGO Technic BMW M 1000 RR.