New LEGO Lamborghini Sián Is A Must-Buy For Car and LEGO Lovers Alike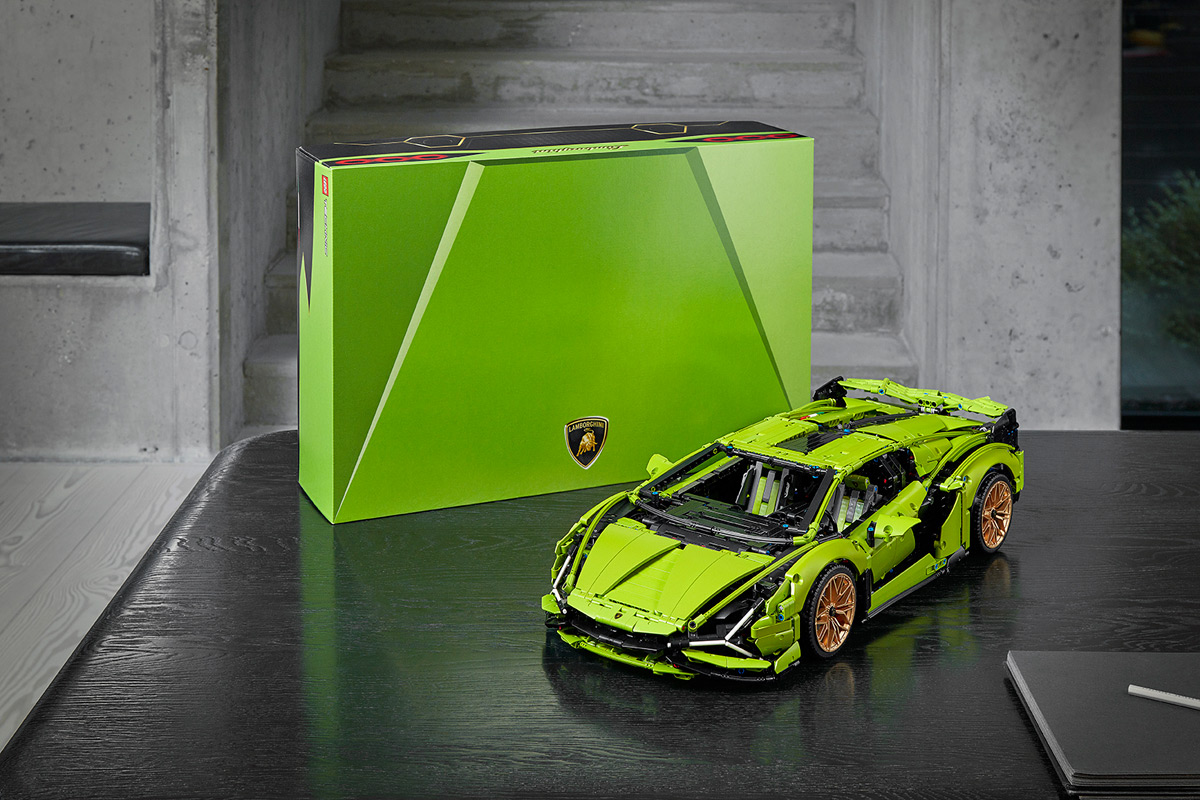 Are you looking for something to fight off the boredom of quarantine? Then feast your eyes on the 3,696-piece LEGO Technic Lamborghini Sián FKP 37, a 1:8 scale model that embodies the unmistakable power and stunning looks of Lamborghini's first hybrid super sports car, but without that hefty $3.6 million price tag.
Originally revealed at Frankfurt Auto Show last fall, the Lamborghini Sián's futuristic features are authentically recreated in the LEGO Technic model, including a replica of the V12 engine; a moveable rear spoiler; front and rear suspension; and steering powered by a wheel complete with the Automobili Lamborghini badge.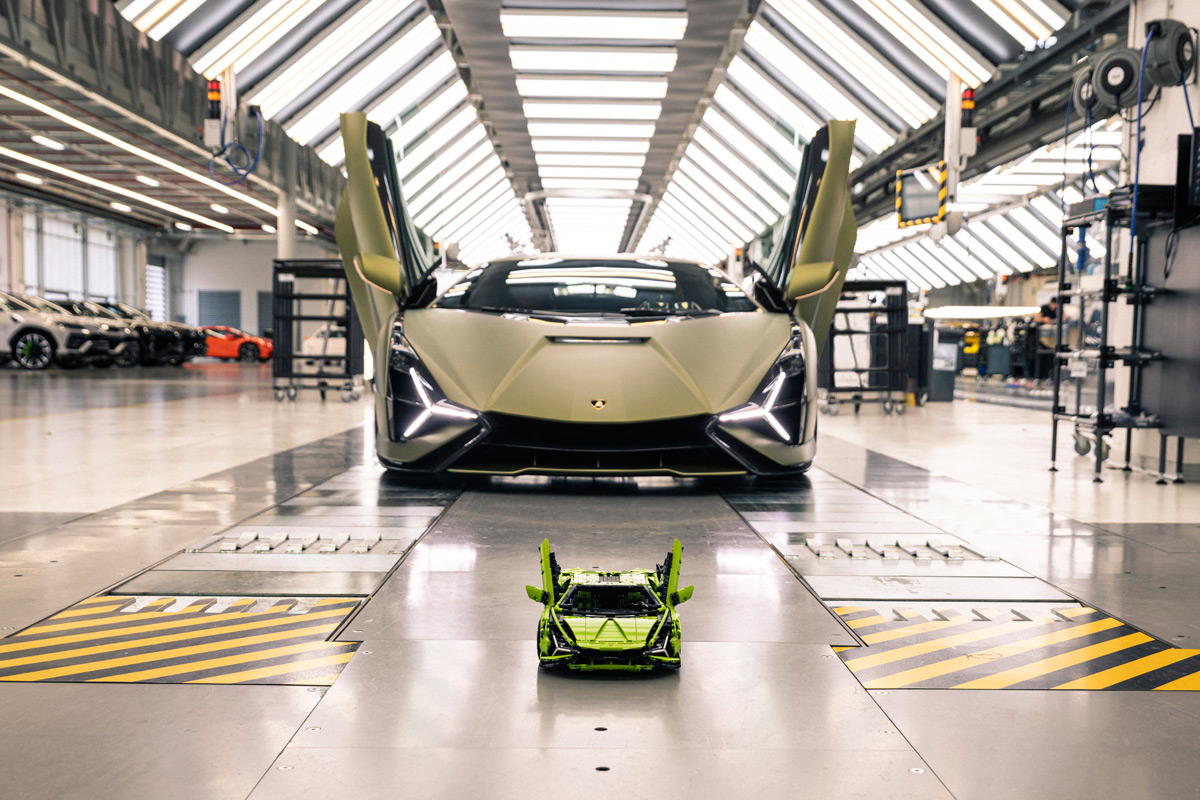 The model boasts scissor doors, which open to reveal the intricately recreated cockpit, with a fully-functioning eight-speed sequential gearbox operated by a movable paddle gearshift. The vivid lime-green color and elegant golden rims of the LEGO Technic replica are available as color and trim on the real Lamborghini Sián, with the model measuring over 5 inches tall, 23 inches long and 9 inches wide.
Pop the front hood of the LEGO Lamborghini Sián and you will find a Lamborghini overnight bag, together with a unique serial number that unlocks special content. Owners can also scan a QR code in the building instructions to access an exclusive series of videocasts by Automobili Lamborghini and LEGO experts, exploring the inspiration behind the design of the original car and the LEGO Technic model.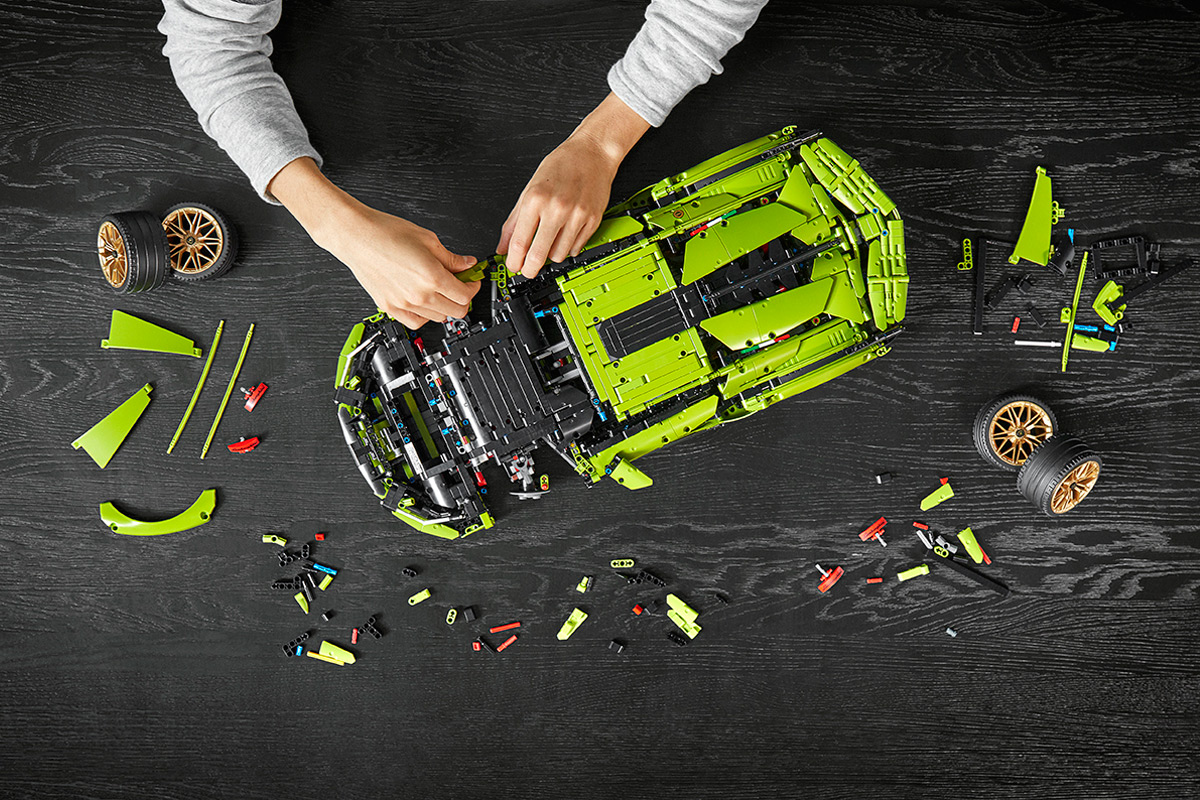 Niels. B. Christiansen, LEGO Group CEO, said: "This new model truly encapsulates the pursuit of excellence embedded in the DNA of both Automobili Lamborghini and the LEGO Group. Both the 1:8 model and the reveal itself are feats of engineering innovation, pulled off by incredibly talented teams from across our two businesses. The LEGO Technic Lamborghini Sián FKP 37 is a true testament that with LEGO Technic, you can build anything your heart desires. I can't wait to build this authentic replica of this futuristic super sportscar for real."
Just like the real thing, the LEGO Technic Lamborghini Sián FKP 37 isn't exactly cheap, coming in at $379.99. But given the amazing level of detail (it even comes in a unique box inspired by the iconic lines, signature headlight silhouette and eye-catching color of the original Sián), we think it's well worth the money. Plus, now you can tell girls that you own a Lamborghini. 🙂
The LEGO Technic Lamborghini Sián FKP 37 goes on sale June 1st, and it can be purchased directly from LEGO stores or online at LEGO.com.