I Totally Need This Life-Size Baby Yoda Figure In My Life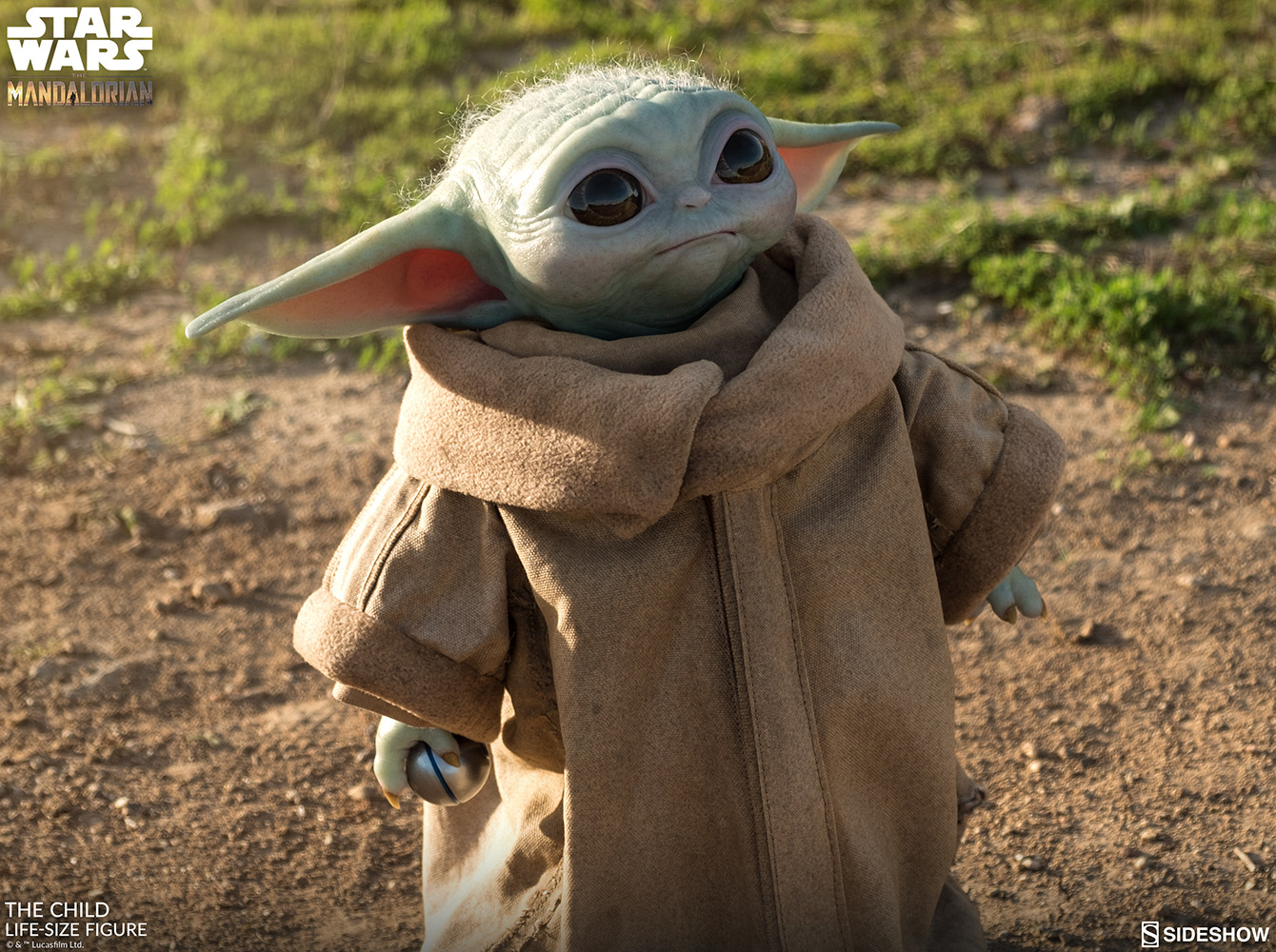 When Star Wars: The Mandalorian made its debut on Disney+, people were instantly taken by Baby Yoda (aka The Child), and for good reason. I mean just look at him, he's just so freaking cute. Baby Yoda memes started flooding social media, and that yelling cat was soon forgotten.
My favorite Baby Yoda meme? The Baby Yoda Baby page on Facebook cranks out amazing ones on a daily basis, but this one cracks me up every time I watch it.. And of course, anything with chicky nuggies in them. 😂
Clearly, Disney didn't expect Baby Yoda to be such a breakout star, as they did not really have any Baby Yoda merchandise available for the holiday season, a real missed opportunity on their part. Even in the theme parks, there wasn't much Baby Yoda stuff for sale. Meanwhile, bootleg merch was showing up on Etsy and other sites.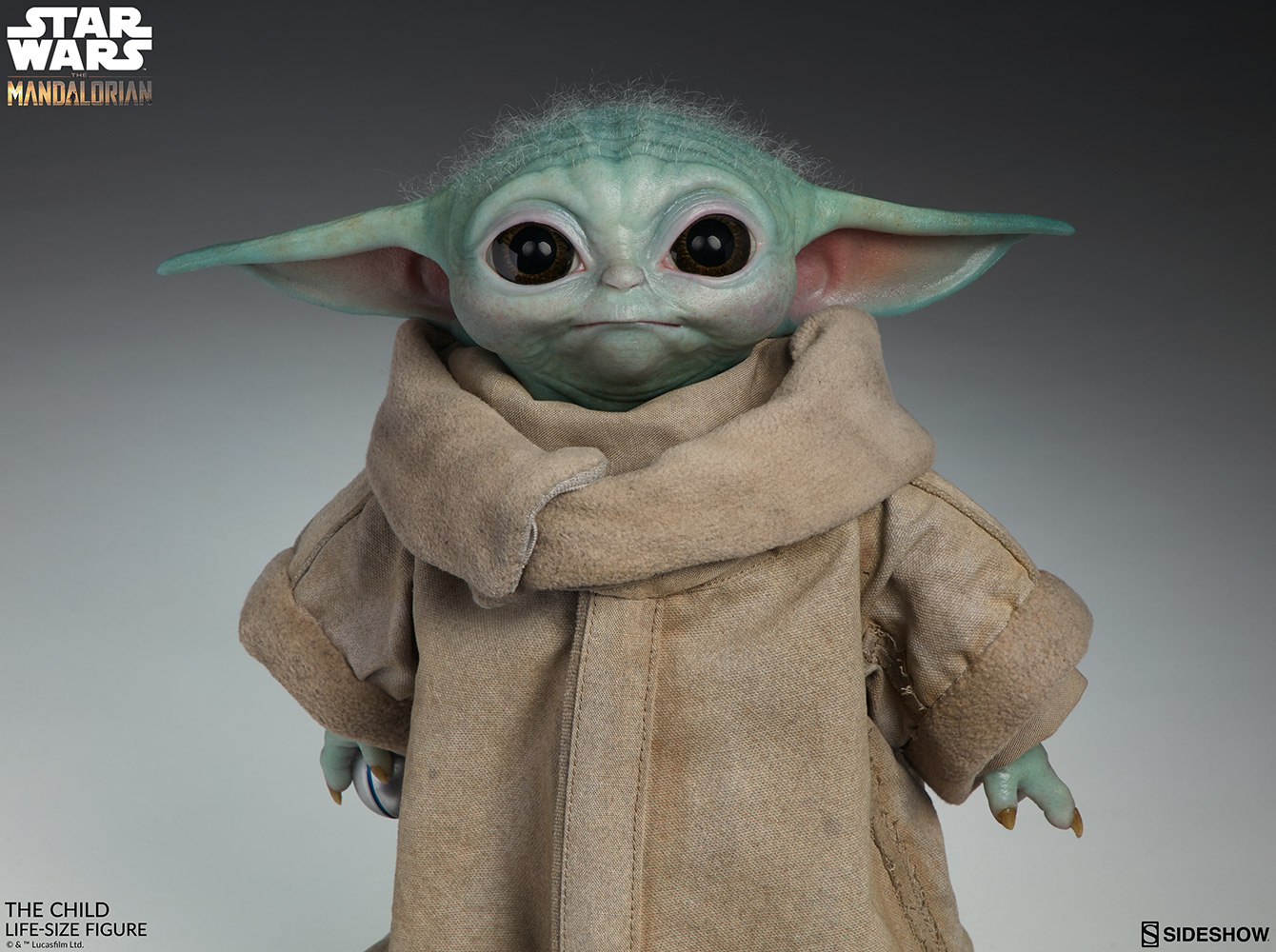 But fear not, because Sideshow Collectibles is going to make a lot of fans of The Mandalorian very happy, with the galaxy's most sought-after bounty – An incredible life-size and life-like 1:1 scale Baby Yoda figure that measures at 16.5″ tall, standing on a simple ship deck base that lets this adorable alien steal all of the focus- along with the Mandalorian's ship parts.
Inspired by its unique onscreen appearance, this mixed media statue features a tan fabric coat swaddling The Child as it gazes up with charming wide eyes, hiding the silver shift knob from the Razor Crest in its right hand.
Every inch of this figure has been meticulously detailed to recreate everything that Star Wars fans love about the young alien, from the fuzz on its wrinkled head to its irresistible pout, all the way down to its tiny, toddling feet. Fans looking to bring home Baby Yoda collectibles need look no further- bounty hunting is a complicated profession but collecting the galaxy's cutest alien has never been easier!
Of course, this kind of detail doesn't come cheap, with Sideshow Collectibles' Baby Yoda figure coming in at a whopping $350. Expensive, yes, but this is the next best thing to the real thing. Those who are familiar with Sideshow Collectibles know that their stuff doesn't come cheap, but the quality of their products are second to none!
You can pre-order it now on Sideshow's website, with delivery expected sometime between August and October of 2020, by which time you'll be enjoying season two of The Mandalorian.
Photos courtesy of Sideshow Collectibles