Feast Your Eyes On The Lamborghini Sián Hybrid Supercar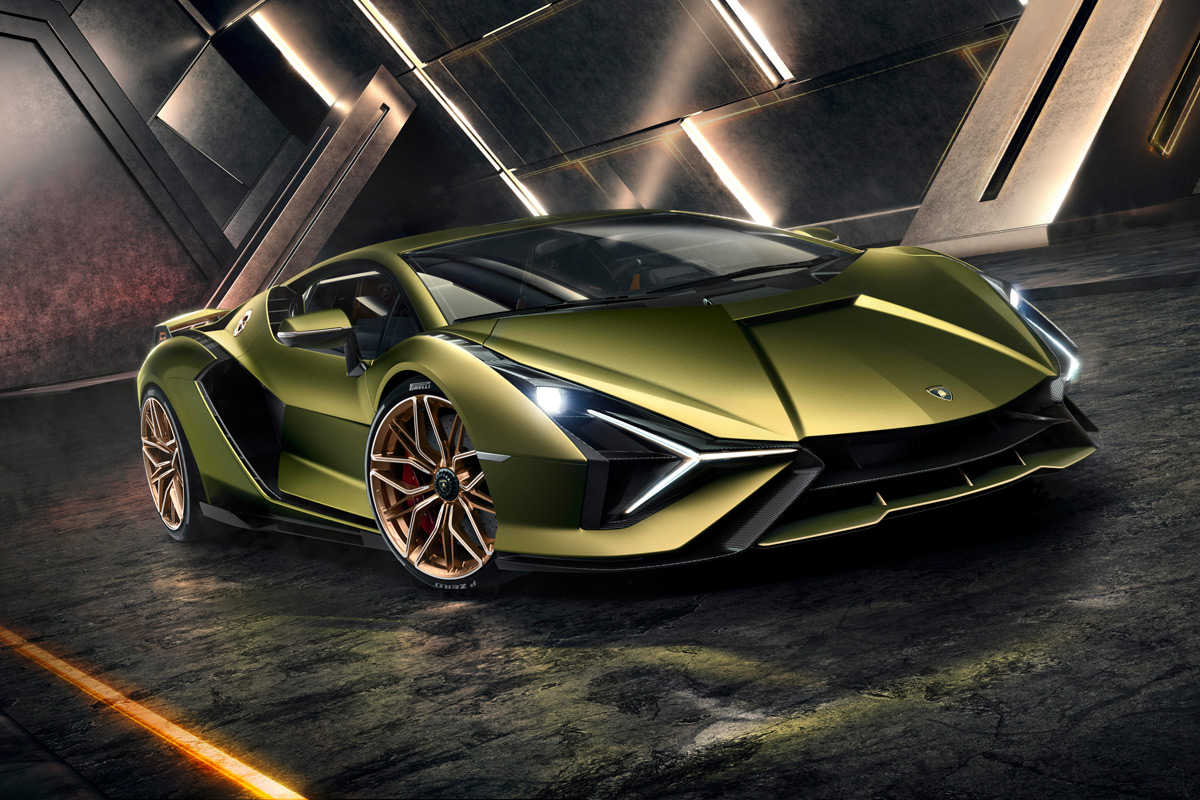 Lamborghini is the latest company to look towards electrification with their lineup, but they're taking a decidedly different approach from the rest.
Feast your eyes on the 819-horsepower Lamborghini Sián, which makes its world debut at the Frankfurt Motor Show this week. This "mild hybrid" combines its gas-powered 785 horsepower V12 engine with a 48 volt, 34 horsepower electric motor that provides "immediate response".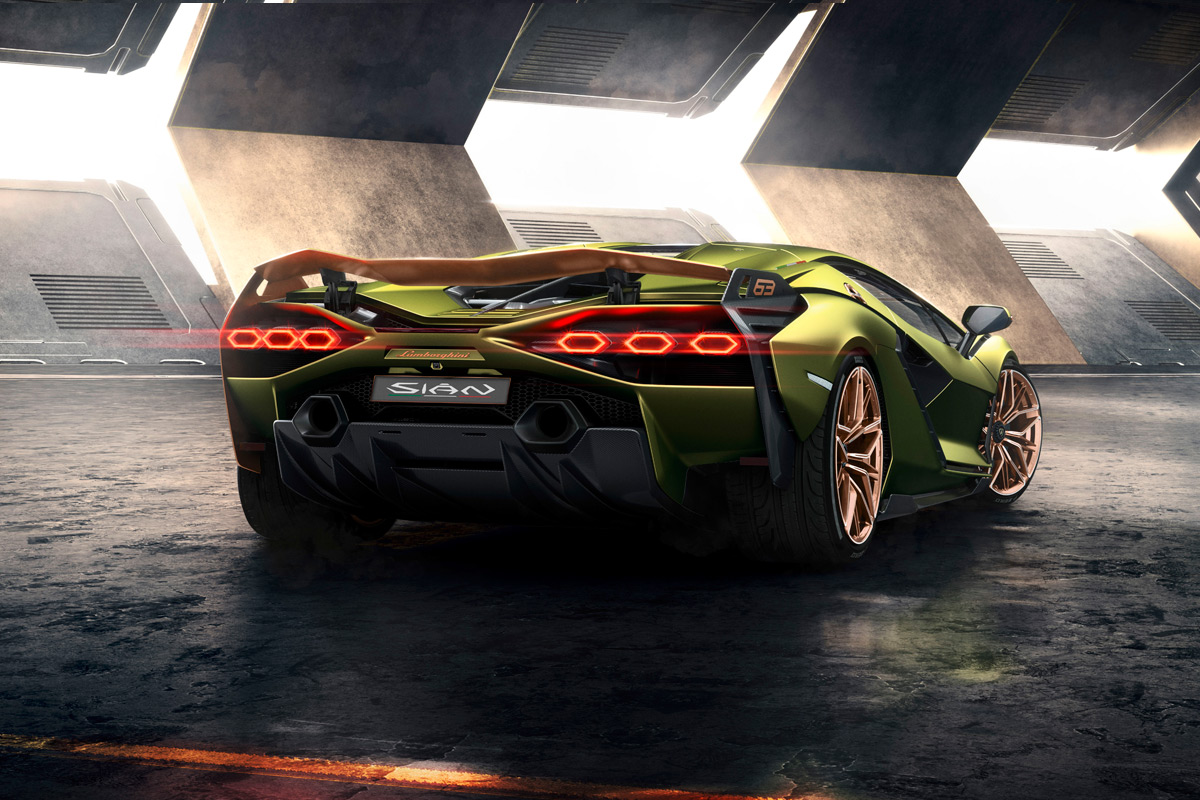 The result? The most power ever in a production Lamborghini. 0-62MPH happens in under 2.8 seconds, with a top speed of 217MPH. The car's hybrid system adds 10% to its speed, and the electric motor will also smooth out power flow as the car shifts gears, minimizing the jerking sensation felt as it shifts.
Instead of using a traditional lithium-ion battery like most hybrids, the Sián has a lightweight supercapacitor mounted just behind the passenger compartment. Similar to other hybrid cars, the Sián will charge its supercapacitor while the driver is braking, then use that stored energy at low speeds and during acceleration.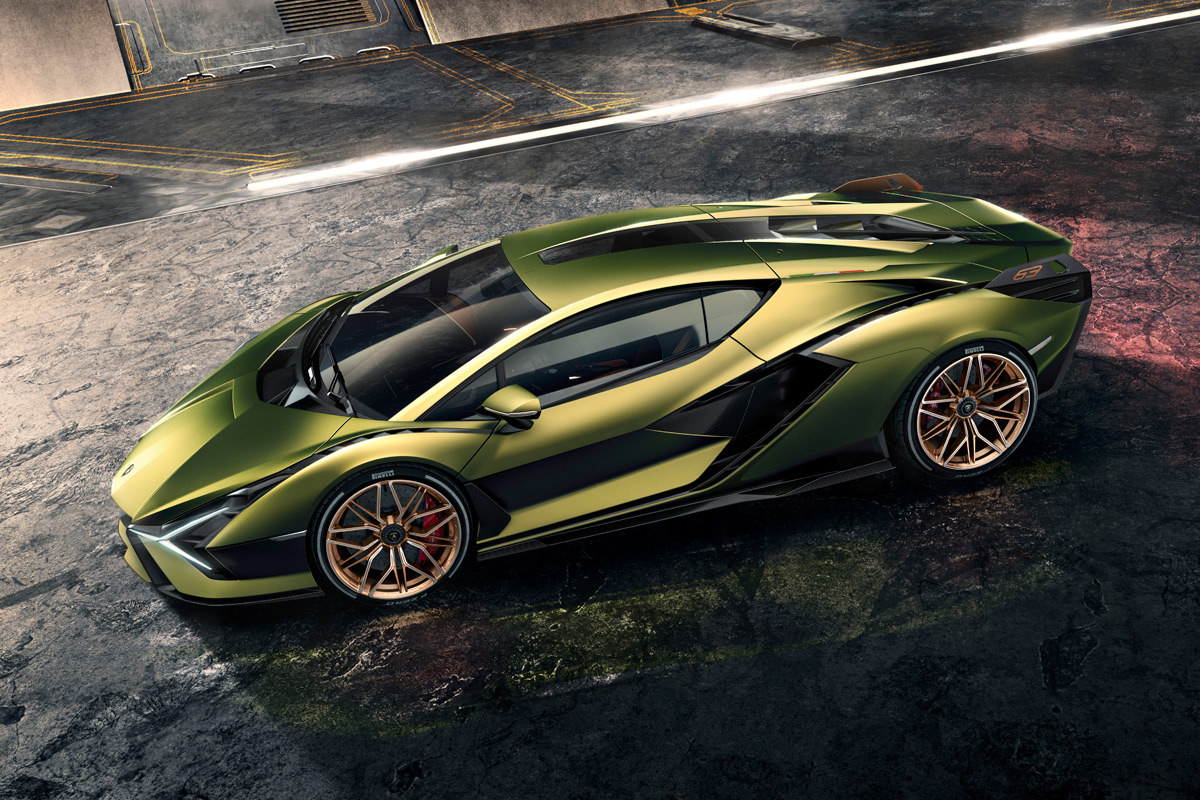 Supercapacitors can take in and release energy more quickly. Because of this approach, it not only helps keep the overall weight down, but allows the Sián's supercapacitor to fully charge every time you brake. The only downside? They're generally not as good as batteries to store energy for long periods.
As for the design of the car, it pretty much speaks for itself, with some inspiration from the Terzo Millennio concept from 2017. While the focus is on optimizing aerodynamics, it's still properly menacing, and every bit a Lamborghini.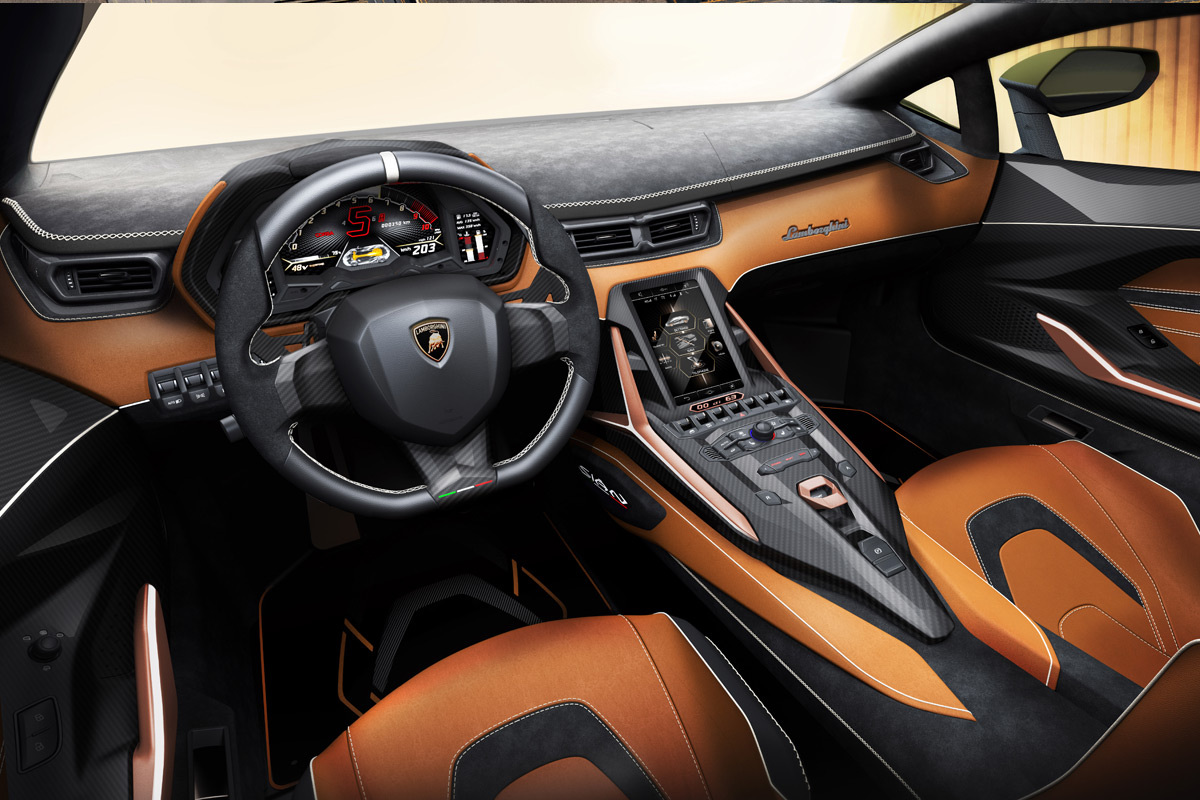 Lamborghini has not revealed pricing just yet, but it's expected to be in the millions. Still, that didn't stop them from selling out their entire run of 63 Siáns already.
What do you think of the Lamborghini Sián?