LEGO Goes Off-Road With New Icons Land Rover Classic Defender 90 Set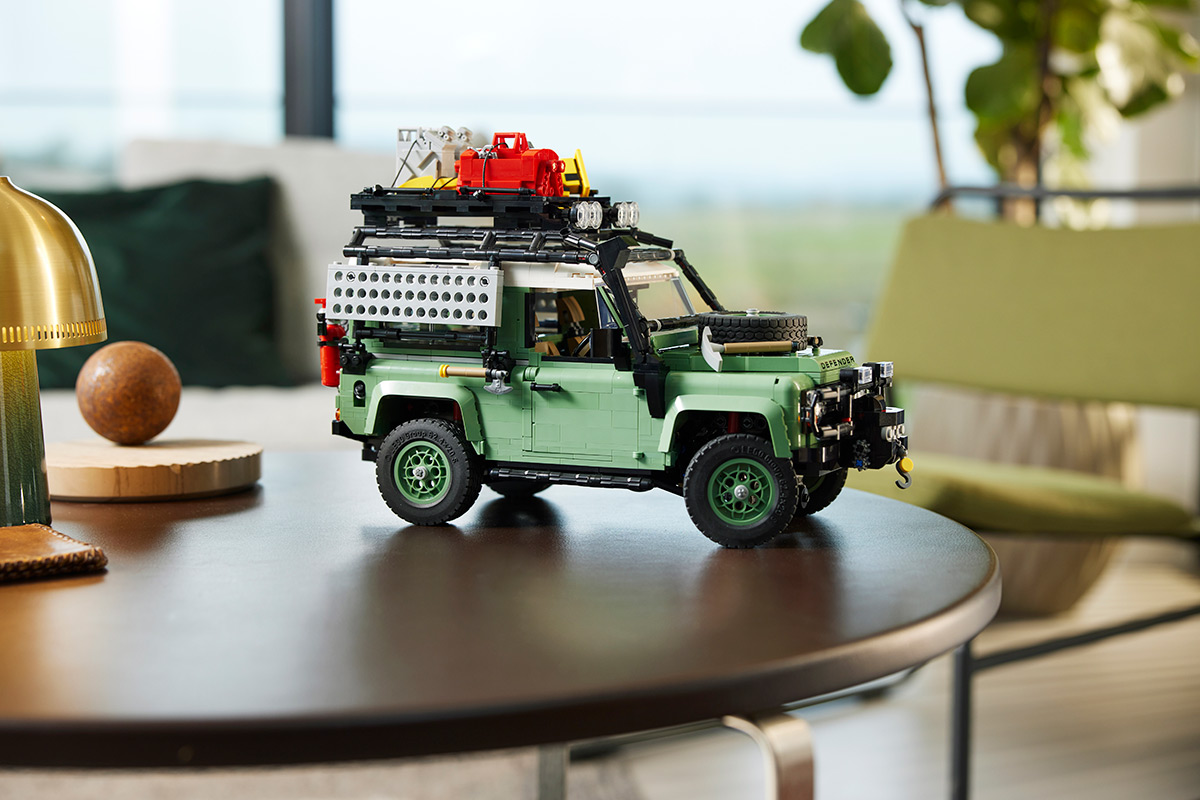 Back in the day, I had the chance to purchase a gorgeous 1994 Land Rover Defender 90 for an absolute steal, and me passing on it has been one of my great regrets, as these trucks sell for crazy money these days! While most of us can't afford a classic Defender anymore, LEGO has the next best thing, the LEGO Icons Classic Land Rover Defender 90.
Just in time to celebrate 75 years of Land Rover, this 2,336-piece set is a faithful interpretation of the original 1983 model, complete with all of the accessories for an off-road expedition. The set has a two-in-one format, allowing builders to create an everyday road-ready model or customize it for off-road adventures.
The Defender has racked up 75 years of all-terrain expeditions. Instantly recognizable around the world, it has a unique record of adventure, humanitarian aid and hard work.
"Defender is synonymous with adventure and this new LEGO set is a perfect way to capture the spirit of an incomparable, unstoppable automotive icon, whilst also sharing the playful side of the vehicle," said Paul Barritt, Director of Land Rover Classic.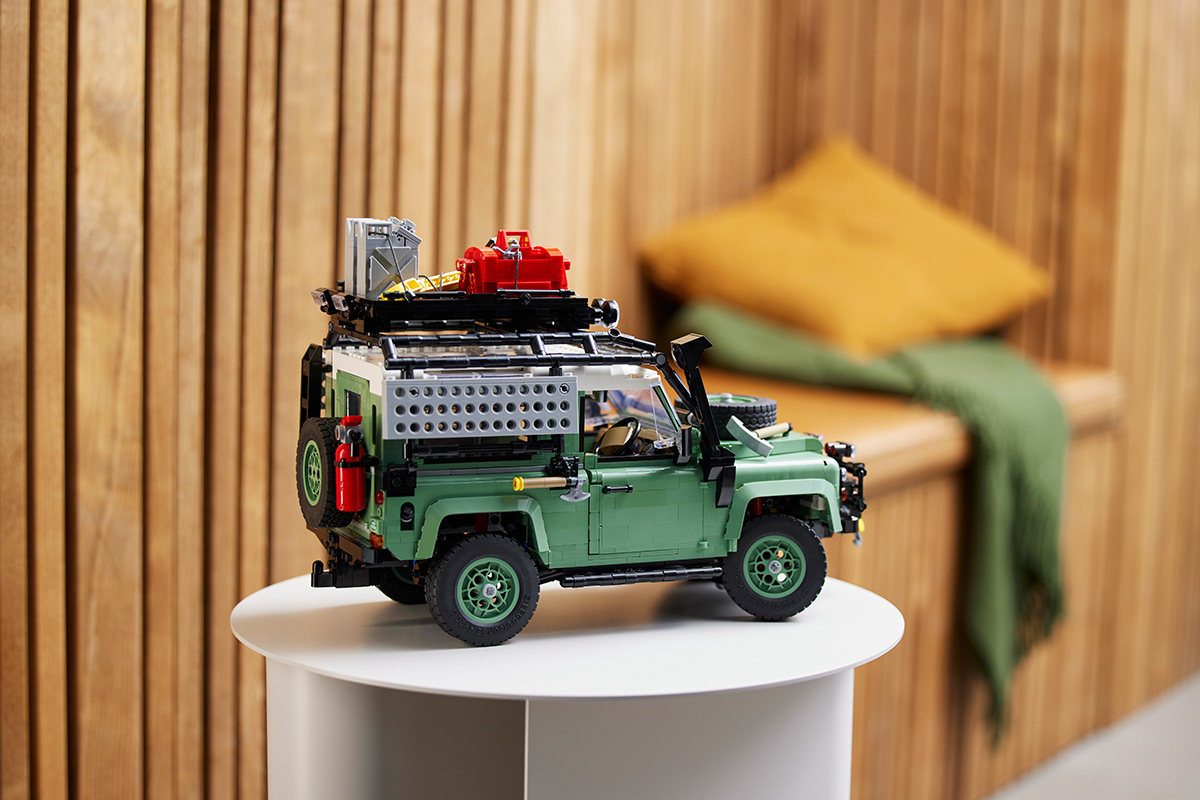 The 12.5-inch-long LEGO model reflects this with accessories including a roof rack, raised air intake, front bumper with working winch, side rails and toolbox, plus traction plates for crossing mud and sand. It also has working steering and suspension, opening doors and bonnet and an interior with details based on the full-size Classic Defender.
"Bringing the Classic Defender to life in bricks was no easy challenge. Defender can take you anywhere, so during the design process we wanted to infuse the set with that sense of adventure," said Kurt Kristiansen, LEGO Design Master. "We can't wait to see the fans' reactions."
To launch the set, the LEGO Group placed a real Classic Defender in the Scottish Highlands and used it to house the hardest-to-reach LEGO Store in the world. That was the scene for a challenge, with adventurers Raha Moharrak and Aldo Kane racing to be the first to find and build the new set. You can watch the film at www.lego.com/Defender.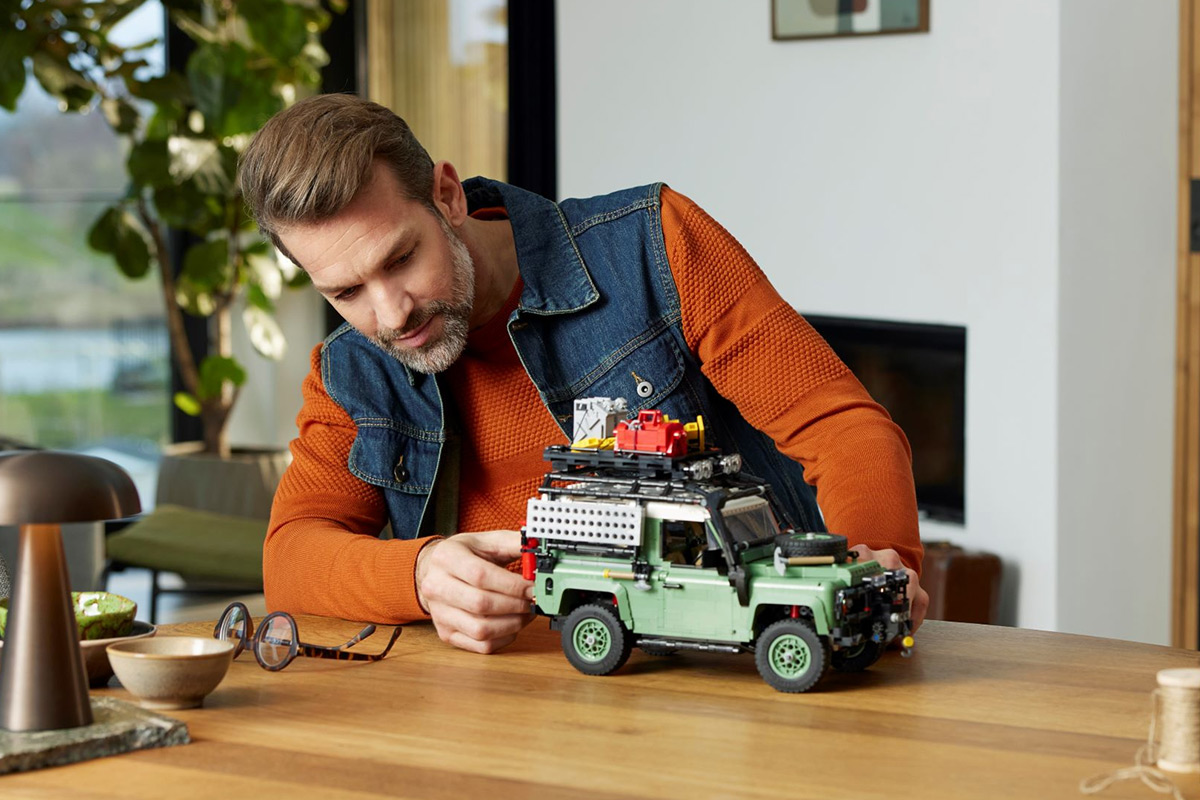 FURTHER PRODUCT INFO:
Each model measures (without accessories):
Height: 6in
Width: 6in
Length: 12.5in
2,336 pieces
Price: $239.99
Key functions and features include:
Fully functioning steering ​
Two-in-once build which can be customized to the version you prefer – either standard or fully off-road ready.
Functioning doors and hood
Two different engine options
Three different hood options
Working suspension and interior details close to the real model
Key elements and characters include:
Spare tires​
Roof rack with extra work lights​
Engine snorkel​
Offroad front bumper with extra protection and a working winch ​
Side rails, jerrycans, a toolbox and a jack, a shovel, pickaxe, hammer and axe, a fire extinguisher, and traction plates for crossing mud and sand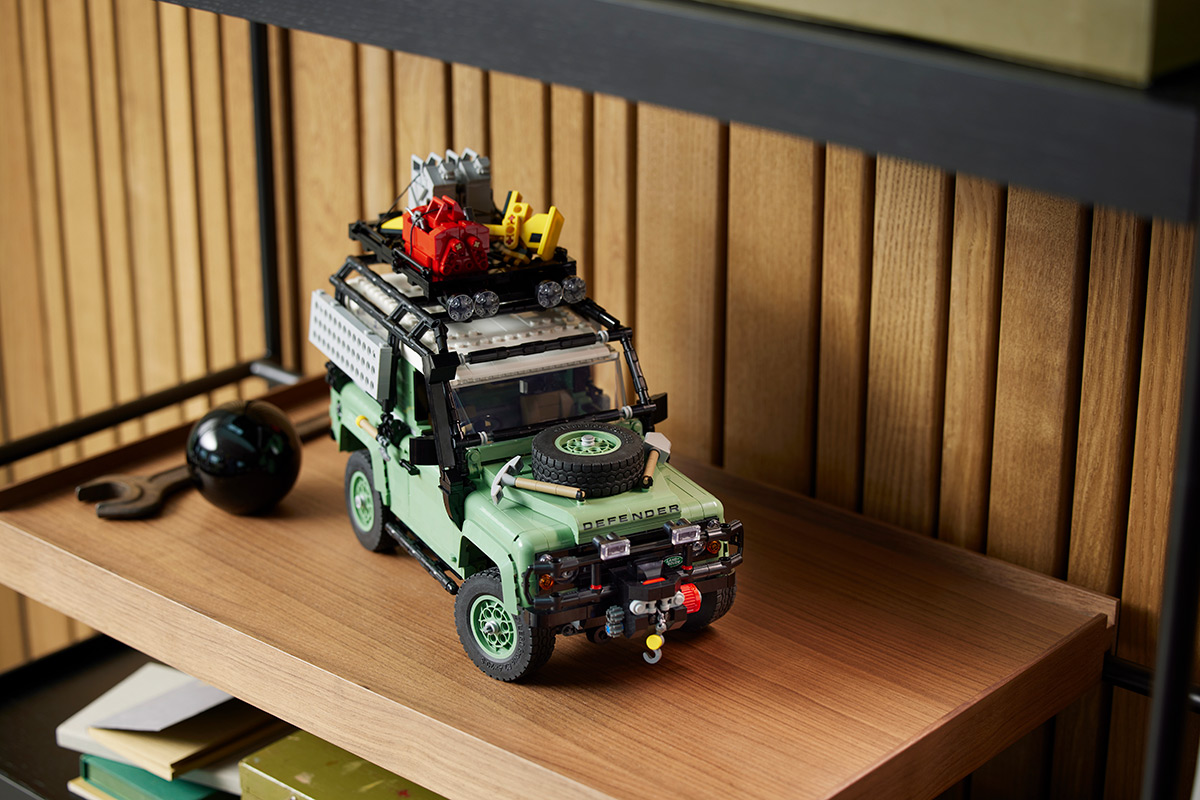 The LEGO Icons Classic Land Rover Defender 90 set is available starting Tuesday, April 4, sold exclusively online at www.lego.com/Defender, priced at $239.99. Beginning in July, the set will be available for sale at Land Rover retailers.
What do you think of the LEGO Icons Classic Land Rover Defender 90?